As part of Indian brand Mahindra's aggressive new marketing efforts in South Africa, a subtly updated version of its XUV500 7-seater crossover has been launched. It remains a high-value offering... that now looks considerably more stylish.
The Mahindra brand has been steadily growing its presence in South Africa during the past 3 years – not only in terms of its product portfolio, but also in setting up a CKD assembly plant in Durban and, perhaps most importantly, growing sales in a flat or declining market. It has, however, struggled a little more to get traction in the passenger car space, and that's where its 2 latest entrants, the facelifted KUV100 NXT and XUV500, compete.
Subtle, but effective enhancements
The XUV500 is, of course, no spring chicken, seeing as it has been around since 2011 and received a mild facelift in 2016, which stripped away some of the flagship Mahindra's quirkier design features. This new model is arguably an even bigger step forward in terms of visual appeal, with a particularly neat new front grille/bumper treatment and modernised rear end. Compared with its predecessors, the subtle use of chrome accents stand in stark contrast to more garish efforts from before.
ALSO READ: Mahindra XUV500 W8 Auto (2017) Launch Review
Inside, too, there have been a few tweaks as well – there is greater coherency of design and better use of chrome accenting. The flagship W10 derivative further features push-button start and a sunroof, in addition to a long list of other standard-spec items. Overall, the XUV500 remains a comfortable, practical car for a family. There is a multitude of storage spaces dotted around the cabin and some of them feature practical rubber matting.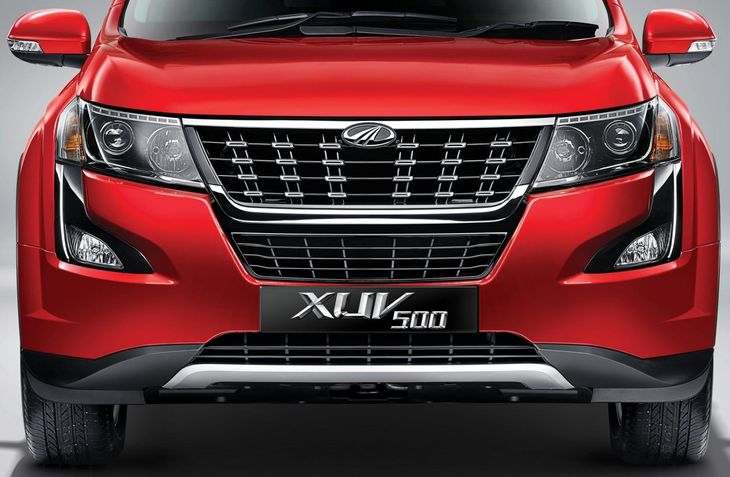 The XUV500's revised grille and bumper treatment bring the big crossover's look up to date.
It's worth pointing out that the XUV500 is around 30 cm shorter than pricier 7-seat vehicles such as the Ford Everest and Toyota Fortuner, which is potentially great news if those SUVs are a tight fit in your garage or parking spot, but it does mean that the Mahindra can't really be seen as a similarly spacious offering, at a much cheaper price. Nevertheless, legroom in the middle row is good, but the 3rd row, as per usual, is really only suited for shorter distances (or for kids). With all 3 rows occupied, luggage space is negligible, but with the 3rd row folded flat, the luggage area is large enough for most families' needs.
No change under the bonnet
The XUV500 is still powered by the same 2.2-litre "mHawk" turbodiesel engine that delivers 103 kW and 330 Nm of torque. Coupled with a 6-speed automatic transmission, it is claimed to consume 7.4 L/100 km, which is impressive for a vehicle of this size. Most owners are unlikely to find the engine underpowered, but the Mahindra's not a vehicle that likes to be hustled along, as this tends to confuse the transmission's electronics to some extent, causing the Aisin-sourced 'box to hang onto gears for slightly too long, which induces a strained engine note.
As was the case when we drove the 2017 W8 version, it quickly became clear during our test drive that Mahindra has significantly improved NVH (noise, vibration, harshness) levels, since the original launch nearly 8 years ago. The cabin is quieter, with no rattles and much better suspension damping too. It makes the XUV500 a comfortable long-distance cruiser, seeing as the seats are also particularly comfy, the features list is extensive and the fuel economy good, all things considered.
Rich in features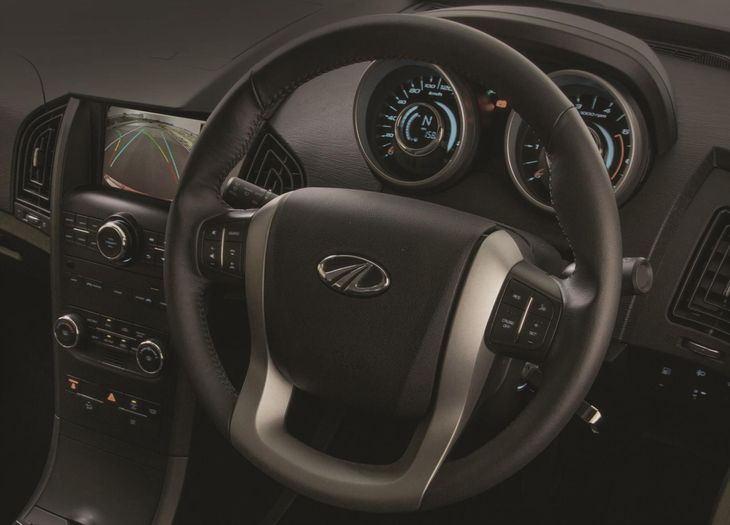 Neat design and a long list of features make it possible to overlook some of the design quirks that remain.
So, while the styling tweaks are minor (but effective) and there is no change under the bonnet, the XUV500 continues to score strongly as a value proposition. Pricing starts as low as R299 999 for the entry-level W4 6-speed manual derivative, which is very impressive for such a big, 7-seat SUV, which is not shy on standard creature comforts – although it does ride on steel wheels (with plastic covers). All derivatives benefit from a 5-year/150 000km warranty and 5-year/110 000km service plan.
Move up to W6, W8 or W10 spec and you also get alloy wheels, cruise control, rain-sensing wipers, automatically activated headlights and climate control. W8 and W10 versions are further equipped with a neat 7-inch infotainment system with voice command functionality and a reverse-view camera. The flagship additionally features the previously mentioned sunroof, as well as an electrically adjustable driver's seat.
In terms of safety specification, the XUV500 ticks most boxes, depending on which variant you're considering. The W4 and W6 only have 2 airbags, but W8 and W10 variants get 6. From W6 spec and up, all derivatives feature an electronic stability programme, hill hold and hill descent control.
However, the change that should have the biggest impact on the XUV500's sales volumes (around 40 units a month), is the addition of more automatic variants. For this type of vehicle, an automatic (6-speed, in this case), simply makes more sense. We suspect the W6 and W8 autos will quickly become the bestsellers in this line-up.
Verdict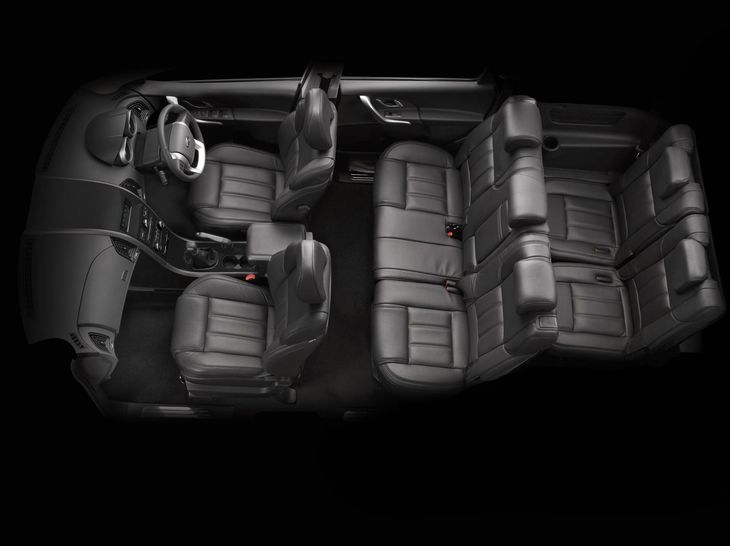 Spacious and practical, the XUV500 offers a lot of car for (relatively) little money.
With a strong reputation (and sales success) in the bakkie segment, Mahindra has a very solid platform from which to grow further, especially seeing as consumers are more cash-strapped than ever before. At the new pricing, the XUV500 offers value for money that's very hard to beat, a design that's far easier on the eye and the peace-of-mind of an excellent manufacturer warranty.
XUV500 line-up and pricing (VAT incl.)
Mahindra XUV500 W4 6-spd manual: R299 999
Mahindra XUV500 W6 6-spd automatic: R359 999
Mahindra XUV500 W8 6-spd manual: R374 999
Mahindra XUV500 W8 6-spd automatic: R403 999
Mahindra XUV500 W10 6-spd automatic: R419 999
Interested in buying a new / used Mahindra XUV500?
Find one today on Cars.co.za by clicking here