Mahindra has launched a new range-topping Pik Up S11 in South Africa and its now available in automatic guise!
Mahindra is on the rise and according to the National Association of Automobile Manufacturers of South Africa (NAAMSA), Mahindra grew by 28.7% last year, making it the fastest growing car brand in South Africa for 2019.
New Automatic Transmission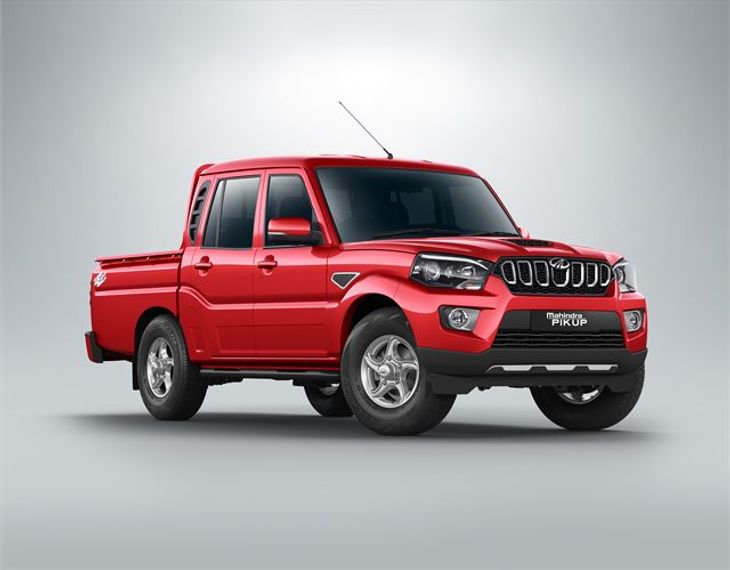 The Mahindra Pik Up is now offered in automatic guise and South Africa is the first country to get this new automatic transmission.
On the back of this success, Mahindra will look to introduce a wide range of updates across its range in 2020 and the first order of business for the year is the introduction of the S11 Automatic Pik Up in both 4x4 and 4x2 guise as well as offering the S11 Pik Up automatic in Karoo special edition guise in both 4x4 and 4x2 formats.
"South Africa is the first country in the world to officially launch the all-new Pik Up Automatic, which is only fitting, since it was the testbed for this model. There has been an overwhelming demand for an automatic transmission in our bakkie range, and we believe we have the perfect answer with the S11 and S11 Karoo AT," says Rajesh Gupta, CEO of Mahindra South Africa.
The S11 Pik Up is equipped with a 6-speed automatic transmission and is paired with Mahindra's tried and tested 2.2-litre turbodiesel engine with 103 kW and 320 Nm of torque and carries a claimed fuel consumption figure of 7.9 L/100km.
The new automatic transmission is only available in the double cab Pik Up body style and is launched with S11 feature specification which builds on the specification offered on the S10 derivatives.
In terms of offroad ability, the S11 Pik Up benefits from a 210 mm ground clearance and all double cab models are fitted with a mechanical differential lock. A heavy-duty Cushion suspension system allows for a carrying capacity of 995 kg in the 4x4 derivative and 1 095 kg in the 4x2 derivative.
Standard Specification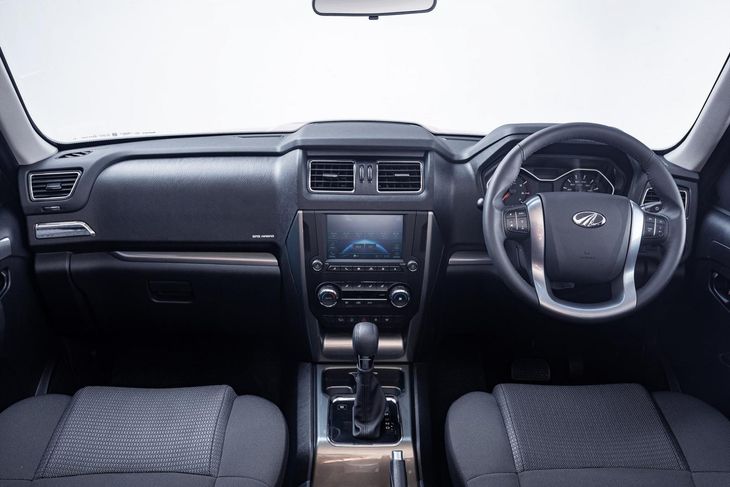 A new 7-inch touchscreen with navigation is offered in the S11 Pik Up.
Visually-speaking, the S11 Pik Up automatic gains a new grille and bumper design with updated headlights. Colour-coded side mirrors are also included with integrated indicators while a reverse camera is now offered for the first time in the Pik Up range.
As for the interior, The S11 Pik Up comes standard with a new 7-inch touchscreen infotainment system with Bluetooth capability and integrated navigation. The new reverse camera view is also displayed on this screen. Automatic climate control is also standard as is a multifunction steering wheel with mounted controls for the infotainment system, telephony and cruise control. The windows are electrically operated and front and rear 12V sockets are also included.
The S11 Karoo automatic special edition adds unique decals seen on the side panels as well a nudge bar and styling bars. A custom, lockable roller deck system is also fitted as standard on the load box (rubberised load bay is standard on other derivatives). Custom-designed and offroad-ready alloy wheels are also fitted as standard on the Karoo derivative with a blacked-out design and chrome detailing.
As a side note, the S6 and S10 Karoo derivative now feature updated decals while the S10 Karoo also benefits from branding on the steel roll bar as well as a new tonneau cover and new alloy wheels.
Mahindra Pik Up Double Cab - Price in South Africa
Mahindra Pik Up S6 4x2 - R312 499
Mahindra Pik Up S6 4x2 Karoo - R322 499
Mahindra Pik Up S6 4x4 - R342 499
Mahindra Pik Up S6 4x4 Karoo - R352 499
Mahindra Pik Up S10 4x2 - R347 499
Mahindra Pik Up S10 4x2 Karoo - R352 499
Mahindra Pik Up S10 4x4 - R377 499
Mahindra Pik Up S10 4x4 Karoo - R382 499
Mahindra Pik Up S11 AT 4x2 - R384 999
Mahindra Pik Up S11 4x2 Karoo AT - R399 999
Mahindra Pik Up S11 AT 4x4 - R414 999
Mahindra Pik Up S11 4x4 Karoo AT - R429 999
The Pik Up is sold with a 4-year / 120 000 km technical warranty and a 5-year/100 000 km warranty. A Roadside Assistance plan is also standard.
Buy a Mahindra Pik Up on Cars.co.za
Related Content
Mahindra XUV300 (2019) Launch Review
6 Cheapest New Cars in South Africa (2019)