Tata introduced the Evolve limited-edition version of its Xenon bakkie in South Africa earlier this year and the offering has now been expanded to include a new exterior colour.
There's a large market for affordable double-cab bakkies in South Africa and we recently created a list of South Africa's cheapest family double cab bakkies (with ABS and airbags) and the Tata Xenon XT cracked the list. In an effort to offer even more value for customers, Tata introduced a limited-edition Evolve model earlier this year, which is based on the Xenon XT. Until recently, it has only been available in white, but Tata has now added black as an option to further expand the appeal of the Evolve.
More features for Tata Evolve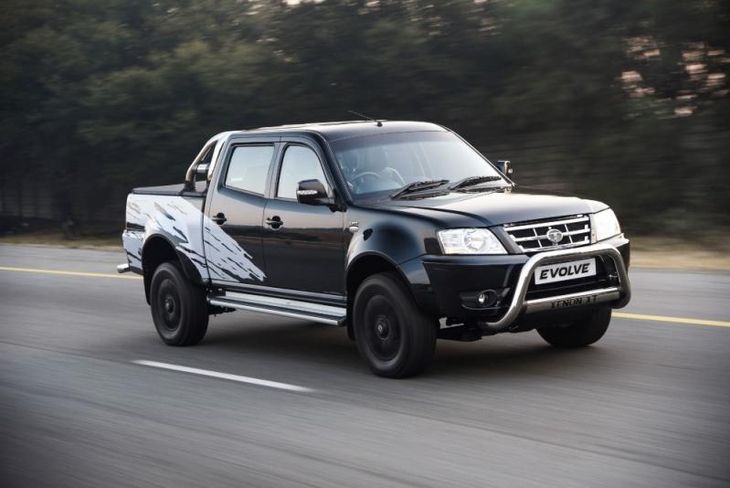 The Tata Evolve is now offered in black.
The Tata Evolve limited-edition bakkie is fitted with a host of added features that sets it apart from its stablemates. These features include a roll-over bar, side steps for easy access, a front nudge bar for added kerb presence and a tow bar. The look of the Evolve is further emphasised with special badging and a decal package. In addition to these appointments, Tata has revised the design of the 16-inch alloy wheels for added effect.
The inclusion of leather upholstery will be welcomed by customers while the "Evolve" logo can be seen on the interior floor mats.
The Tata Evolve is also packed with useful features such as GPS navigation, Bluetooth capability, electric windows, audio system with MP3 player, air conditioning and power steering with a tilt-adjustable steering column. In terms of safety, the Evolve bakkie is equipped with two airbags (for the driver and front passenger), as well as ABS with EBD.
Engine power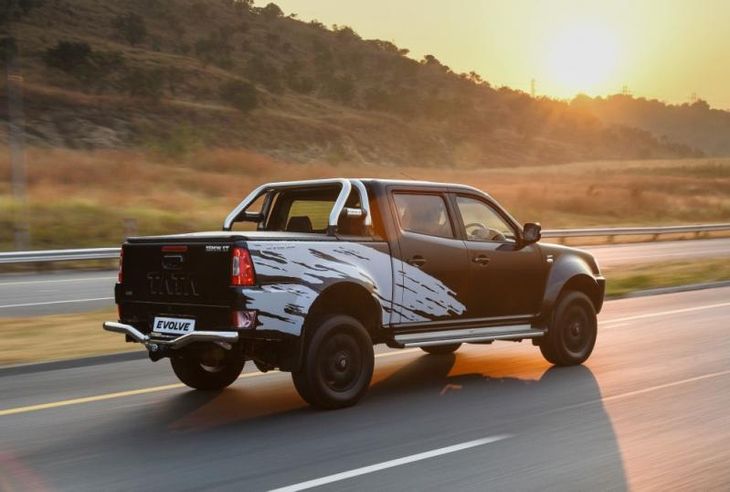 The Tata Evolve is available as a 4x2 or 4x4 on special request.
The Tata Evolve is powered by a 2.2-litre turbodiesel engine that develops 110 kW and 320 Nm of torque, with a five-speed manual transmission delivering power to the rear wheels. The Evolve is offered as a 4x2 with a rear diff-lock. Customers can also opt for the 4x4 option upon special request.
Tata Exonon Evolve special edition price in South Africa
Tata Xenon Evolve special edition R269 995
Price includes a 4-year/120 000 km warranty and a 5-year/75 000 km service plan with service intervals set at 15 000 km.
Related content:
South Africa's cheapest family double cab bakkies (with ABS and airbags)
Interested in buying a