Lexus unveiled its first BEV in China last year – the UX 300e, which is an electric version of its compact crossover model sold here in South Africa. Now, to sweeten the 300e's proposition in the European market, Lexus is offering a landmark 10-year warranty.
One could speculate that, apart from the well-known range anxiety (allied by fears about an insufficient charging infrastructure) and prohibitive purchase prices in South Africa, the greatest barrier to a greater uptake of battery electric vehicles (BEV) is the lingering concern that the car's powertrain (particularly its battery pack), will start behaving like a that of a well-used smartphone. We refer, of course, to degraded battery performance.
Never mind that a battery's life depends largely on the manner in which the device it powers is utilised, charged and discharged (there is a lot of confusion on the part of consumers in that regard); automotive manufacturers have sought to add extra peace of mind to the proposition of EV ownership by offering warranties on the batteries of their all-electric models that outstrip those that apply to the rest of the vehicle.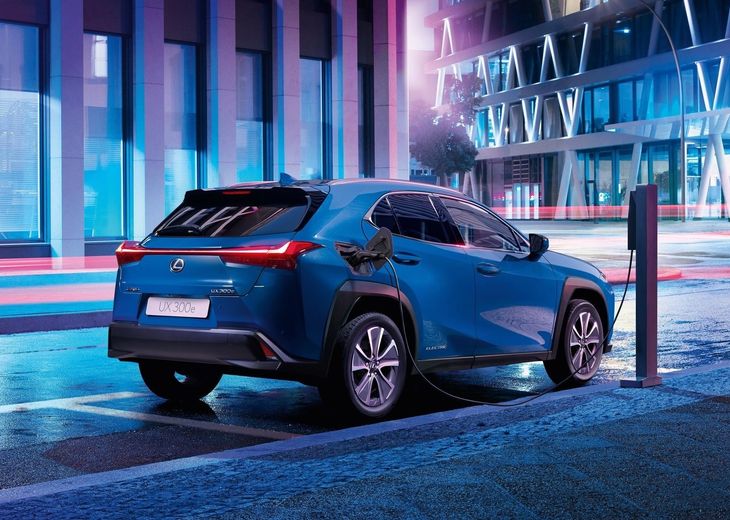 Other than a subtle UX 300e badge, there's not much to tell you that this is an electric vehicle.
Here's an example: the Jaguar I-Pace, which went on sale in Mzansi last year, comes with a 5-year/100 000 km warranty and maintenance plan, while its battery warranty is valid for 8 years/160 000 km. A claim against the latter can be made in the case of a manufacturing defect or if the battery is deemed to have dropped below a 70% state of health.
The Lexus UX 300e, which was shown at the Guangzhou Auto Show late last year and is already available in China, is now being readied for introduction in other major markets, including Europe, later this year. But whereas the Lexus will have a 3-year general warranty and a 5-year/100 000 km mechanical warranty, the Japanese premium marque will offer a 10-year/1 000 000 km warranty on "all traction battery functions" of its EV.
As with Jaguar warranty, for the specified duration or mileage, Lexus guarantees that the UX 300e's battery capacity will not drop below 70% during this period, "provided that the owner respects the regular checks specified in the maintenance programme."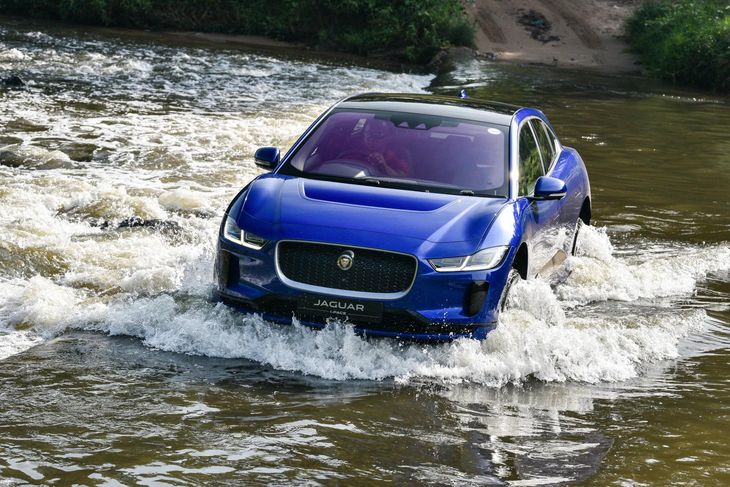 Jaguar offers an 8-year battery warranty on the I-Pace, will Audi, BMW and Benz be able to match that with the e-tron, iX3 and EQC?
While the extra 2 years of battery warranty over that of the I-Pace is not such a big leap, the 1 000 000 km mileage limit (even if it might be ceremonial in nature) is mind-blowing considering the longest mechanical warranty we've seen in our market – 7 years/200 000 km, offered by Hyundai South Africa, is a fifth of that, at least in terms of kilometres.
Lexus (and parent company Toyota) have long been proponents of hybrid technology and will have garnered significant experience in extending battery life. The UX 300e utilises a 150-kW electric motor with a 54.3 kWh battery. Fourteen battery modules are mounted in the floor, and 4 modules are located on the flat battery pack under the rear bench. This installation benefits interior space optimisation and overall battery capacity.
Air-cooled battery pack
Interestingly, Lexus utilises air cooling for the UX 300e's battery, which it claims is "safer and lighter than water-cooled systems". Air cooling is said to give the battery pack stable battery performance even at a high speed with repeated rapid charging. The company says that the cabin air conditioning system works in combination this air-cooling in the battery to improve the vehicle's performance, battery life and charging capacity.
However, the "temperature management" in the UX300e goes beyond air cooling when cells are too warm. At low temperatures, heating elements placed under each battery module are designed to warm the rubber-sealed battery and thus, according to Lexus, minimise the effects of cold weather conditions on the range of the vehicle.
Lexus' first BEV (or full-electric) derivative offers 4 levels of regenerative braking and is claimed to have an optimal 400-km driving range from a full charge on the NEDC consumption cycle (which is still favoured in China). As for the best range on the new "more representative" WLTP test cycle, that's "over 300 km", the company claims.
Further reading:
Lexus Developing New 1st-class SUV
Lexus Adds Torque Vectoring to LC
Lexus RX 450h SE (2020) Review