Lexus is readying a hybrid sportscar of its own. It will introduce the LC500h at the 2016 Geneva Motor Show.
Last month, Lexus revealed its flagship LC500 Coupe at the Detroit Motor Show and we think it's quite a striking vehicle. Now, Lexus is set to expand the range with a hybrid version known as the LC500h. The vehicle will be officially revealed in Geneva on 1 March 2016.
Hybrid power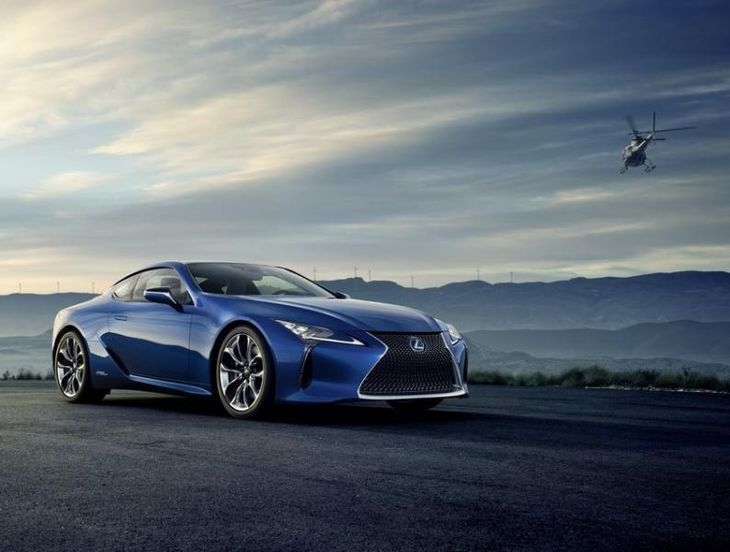 Stylistically speaking, the LC500h seems to be identical to the LC500 shown last month, but this time it is dressed in attractive blue hue. The LC500h will showcase Lexus's all new Multi Stage Hybrid System that "promises enhanced driving pleasure, more performance, and greater efficiency."
Official details have yet to be revealed, but speculation suggests that the LC500h will be powered by a 3.5-litre V6 engine in conjunction with an electric motor. The V6 should be good for 230 kW while the electric motor may contribute as much 162 kW, taking the combined output up to about 350 kW. In comparison, the LC500 is powered by a 5.0-litre V8 that produces 348 kW and 527 Nm of torque.
Further details will be revealed closer to the LC500h's debut at the Geneva Motor Show and we will keep you updated with any additional information when it becomes available.
As it stands, Lexus South Africa has confirmed that the LC500 Coupe will launch locally at the end of 2016 or early in 2017.