Leaked photos show the new Toyota Land Cruiser 300. Here's what we know about the iconic vehicle from Toyota.
The current Land Cruiser 200 has been in production since the mid-2000s and by vehicle production lifespans, that's ancient. Toyota has been hard at work on the replacement model and while there have been a few small info leaks, today's photos give us a good idea of what we can expect.
As you can see the new look is bold and in your face. Given the recent grille obsession across the motoring landscape, this is bound to cause some controversy. Expect an even bigger grille for the Lexus-badged LX derivative.
While its rivals have mostly transitioned to a monocoque configuration the Land Cruiser 200 remained a ladder frame. Its huge 4.5-litre V8 turbodiesel engine might never have been the most powerful in its class, but its reputation for durability under all conditions, and using all fuel grades, has been tremendous. A recent report suggests that the new incoming Land Cruiser 300 will drop its V8 engine in favour of a 3.3-litre V6 diesel engine as well as a twin-turbocharged 3.5-litre V6 petrol engine. A hybrid Land Cruiser is also on the cards as is a GR-badged sportier model.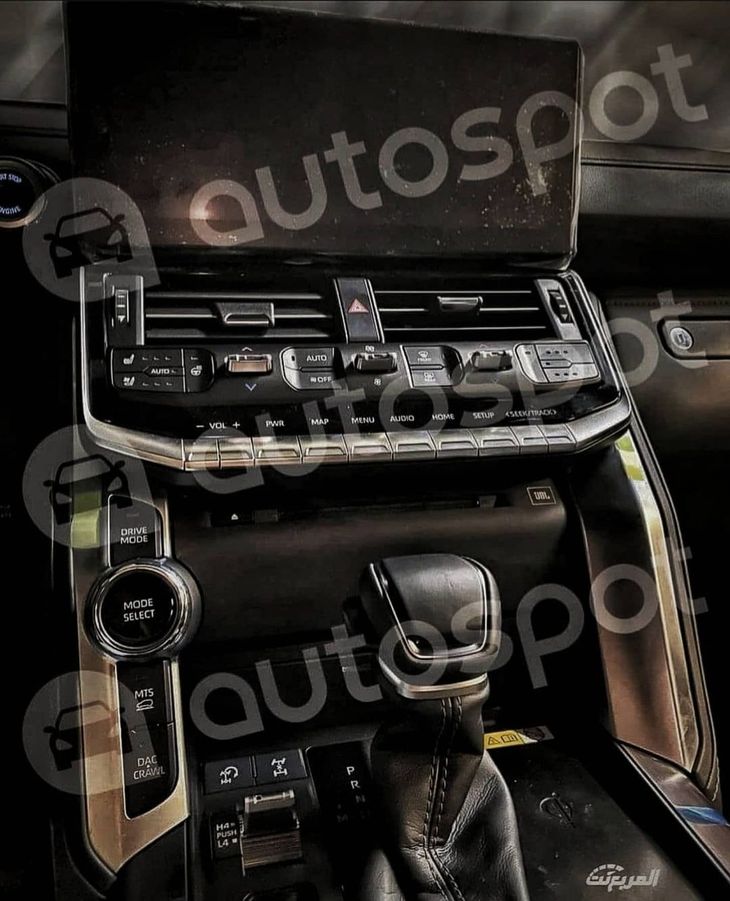 There was an interior leak too, which show the central console. We can see the gearbox as well as the various buttons for offroading activities. We can also see the JBL logo, indicating the new Toyota Land Cruiser will feature hardware from the high-end audio maker.
As Toyota winds-down Land Cruiser 200 production, with a scheduled last unit assembly date diarised for March 2021, demand for these Toyota luxury adventure vehicles is soaring. In some markets, orders for Land Cruiser have increased by more than 20%.
When will the new Toyota Land Cruiser be revealed?
We expect to see the all-new Toyota Land Cruiser revealed in August 2021.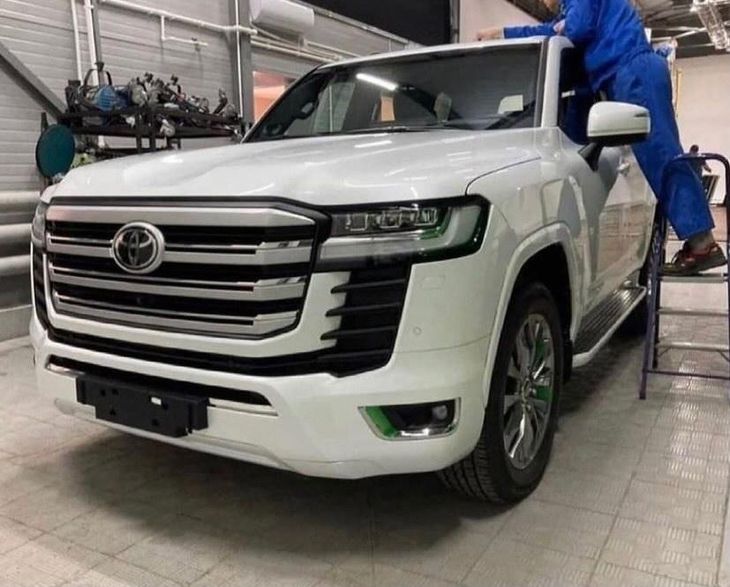 Want to buy a Toyota Land Cruiser? Browse new and used stock here.
Further Reading
Best Luxury Cars For Off-road Driving