Lamborghini has announced a roadster version of its Aventador S hypercar, which will be publically revealed at the 2017 Frankfurt Motor Show.
The key changes for the Roadster include sleek, removable hardtop panels which weigh just under 6kg. These removable panels can be quickly removed and stowed in the front boot. Mechanically, it is powered by the same 6.5-litre screaming V12 engine and it weighs just 50 kg more than its coupe sibling. In terms of power, there's a whopping 544 kW and 690 Nm on tap, and all that grunt goes to all four wheels through a seven-speed dual-clutch gearbox. Lamborghini claims a 0-100 kph sprint time of 3.0 seconds, which is fractionally slower than the coupe. Top speed is a claimed 350 kph, but we can't imagine wanting to go that fast with the roof down.
"The new Aventador S Roadster sets new benchmarks in technology and performance on both road and track, with the roadster version adding a new dimension in driving enjoyment," says Chairman and Chief Executive Officer, Stefano Domenicali. "The Aventador S Roadster offers the thrill of open air driving without compromising on driving dynamics or the occupants' comfort, and adds a further luxurious dimension through the personalization options available."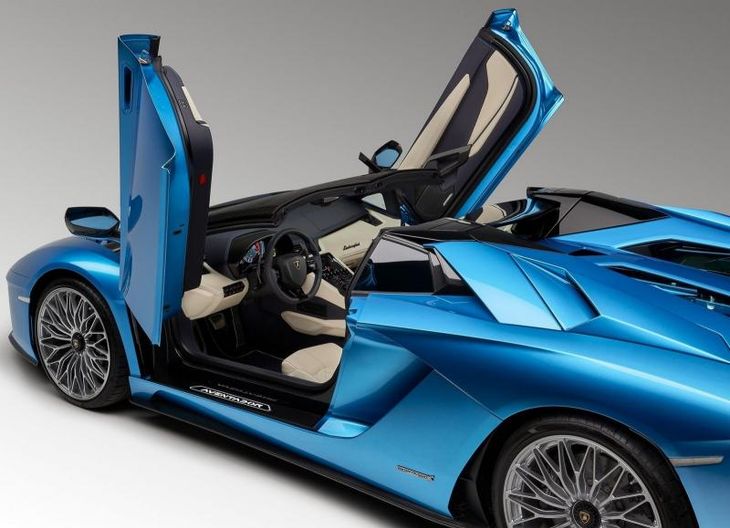 The removable roof weighs under 6kg and folds away neatly into the front trunk
Lamborghini Aventador S Roadster Price
If you have to ask the price... For interest, Lamborghini attached global pricing to its marketing material. The vehicle will reach its customers in February 2018.
Europe: EUR 313 666.00 (suggested retail price taxes excluded)
UK: GBP 251 462.00 (suggested retail price taxes excluded)
USA: USD 460 247.00 (suggested retail price - GGT included)
China: RMB 7 478 513.00 (suggested retail price taxes included)
Japan: YEN 46 267 692.00 (suggested retail price taxes included)
Related Content
Ultimate Lamborghini Huracan Performante Unleashed
Forthcoming Lamborghini Huracan Performante Sets Lap Record [Video]
2016 Lamborghini Huracan Upgraded To Save the Planet
Lamborghini Huracan LP610-4 Spyder (2016) Review
Lamborghini Huracan LP610-4 (2014) Review
Want to buy a Lamborghini?