Kia continues its model onslaught in 2017 with a raft of additions to the Sportage family car line-up, including a 1.7-litre turbodiesel derivative. We headed to the local launch of it for a quick drive.
The thought of Toyota garnering the majority of sales in a segment where the Sportage is perched seems a bitter pill to swallow for Kia's marketing team. David Sieff – the captain of the team – mentions that traditional buying trends indicate customers like their cars to be Toyotas... it is the chief reason the Sportage isn't the leader of the pack. Those, of course, are the words of a man with Kia blood coursing through his veins. In his opinion, the Sportage is packed to the rafters with astute specification and, on those grounds alone, it's the better buy.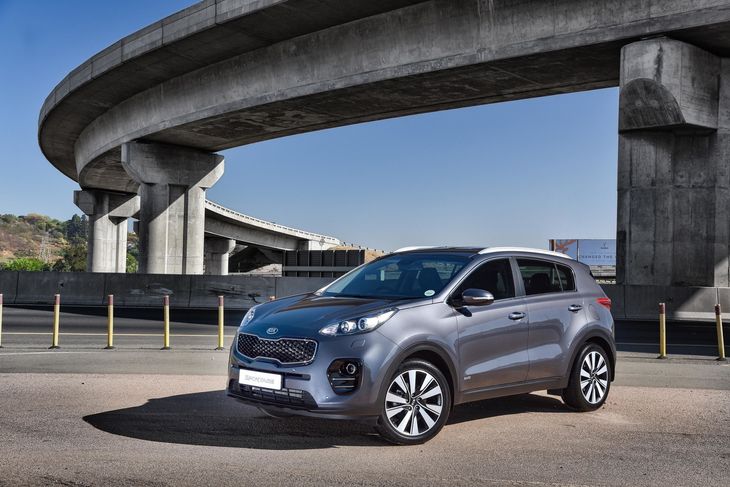 Offering more versions of the Sportage in the local market will hopefully help them catch up lost ground.
When quizzed about the simpler route of an options list to allow clients to customise their cars according to needs and desires, Sieff points out to Kia's importer status and the fact that essentially, theirs is a business that distributes cars instead of being a fully-fledged subsidiary of the Korean brand and thus, its models arrive pre-packaged with studied specification for our market.
By Kia South Africa's own admission, a search for answers through customer feedback revealed that despite a concerted effort to furnish the lineup well enough with specification at the same time ensuring competitive asking prices to give consumers a good shot at credit rating approval, they'd actually been short-changing models in the moving R376 000 – R500 000 price range where the Toyota is cleaning up. Raiding the kit shop, Kia SA has introduced a new Sportage Ignite PLUS specification grade and has applied it to virtually all of Sportage models except for the 2.4 GDI SX AWD 6AT; the 2.0 CRDi SX AWD 6AT and the top line 1.6 GT Line AWD 7DCT. This blows the initial five model range into a robust 12 derivative line up. With these additional models, Sieff reckons the Sportage is now ready to trade real blows with its Japanese rival.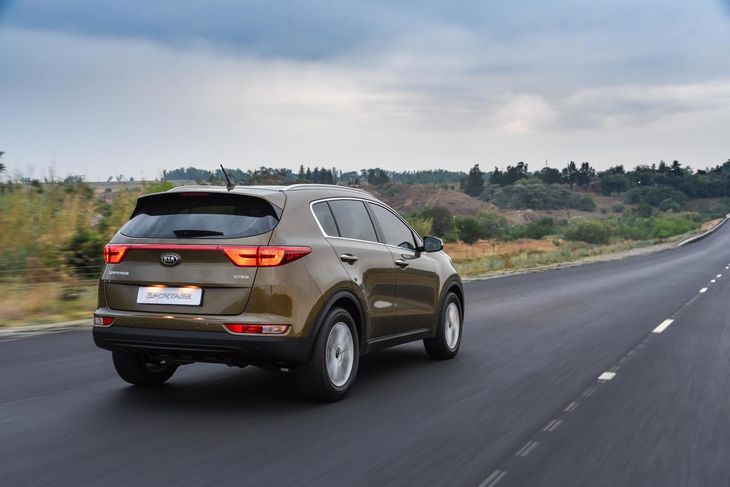 There are now 12 models of the Sportage available including the new 1.7-litre turbodiesel engine we first saw on the Hyundai Tucson.
Despite the Sportage range being plump with bells and whistles, this new Ignite Plus spec upgrade brings with it a strategic improvement to fill up the identified gaps and enhance its appeal at a variety of price points. The entry-level 2.0 Ignite which, although boasts as standard equipment; Bluetooth connectivity; steering wheel-mounted remote controls; LED daytime running lights with automatic headlight control and rear park distance control, was previously only available with a manual transmission, but now gains a 6-speed automatic 'box. It's a comprehensive upgrade for the Sportage and in addition to presenting this new grade, Kia has for the first time also introduced the 1.7-litre CRDI engine that produces 85 kW at 4 000 rpm and 280 Nm between 1 250 and 2 750 rpm found in sister brand Hyundai. However, this Ignite Plus CRDI model is available exclusively with a 6-speed manual transmission.
Though not blue-blooded, it's a peach of an engine. The revs climb with typical diesel unhurriedness and all but the slightest hint of engine clatter is heard. It'll require earlier gear-changes rather than to extend the engine revs to take advantage of its torque for definitive all-round pace. The demure 1.7-litre engine designation is actually deceptive and although peer petrol-powered Sportages may outgun it on top whack they will nevertheless struggle to match its stronger lashes of early power and sensible fuel economy.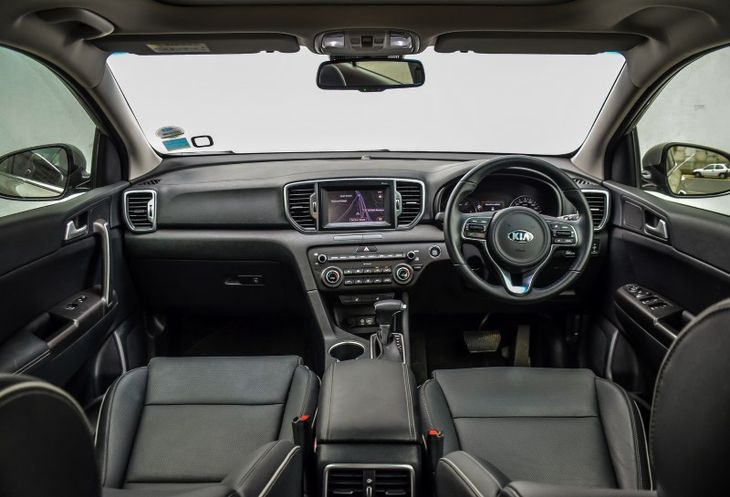 Kia sees the Toyota Rav4 as the segment leader and has its eyes focussed on taking its spot at the top.
It is not what I'd call furious or electrifying to drive. Then again, what SUV in this segment is? There are certain chassis expectations from a car in this segment and the Sportage glides sturdily and surely even on less than perfect road surfaces. Be it petrol or diesel, manual or automatic, the Sportage quietly and efficiently reels in the miles.
Though the only off road sojourn was a short little drive through a small orchard towards the lunch venue, the cars are high and sturdy enough to handle long stretches of gravel track. You need only do your homework on which all-terrain tyres to fit.
First impressions on whether Kia has thrown a weighty gauntlet at the feet of that anodyne Toyota RAV4 are inconclusive at the moment. Kia's theory that spec is King will be tested heavily against the Japanese brand's strength. History suggests that during depressed economic times consumers prefer to invest in tried and tested solutions, such as the Toyota.
Kia Sportage Price in South Africa
| | |
| --- | --- |
| 2.0 Ignite | R 369 995 |
| 2.0 Ignite Plus | R 376 995 |
| 2.0 Ignite auto | R 382 995 |
| 2.0 Ignite Plus auto | R 389 995 |
| 1.7CRDi Ignite Plus | R 406 995 |
| 2.0 EX | R 429 995 |
| 2.0 EX Plus | R 459 995 |
| 2.0CRDi EX | R 487 995 |
| 2.0CRDi EX Plus | R 517 995 |
| 2.4GDI SX AWD | R 557 995 |
| 2.0CRDi SX AWD | R 567 995 |
| 1.6T GT-Line AWD | R 599 995 |
Related content:
Kia Sportage (2017) Specs & Price
Kia Sportage 2.0 CRDi SX AWD (2016) Quick Review
Hyundai Tucson Sport (2017) Quick Review
Interested in buying new/used Sportage?