The iconic Jaguar E-type lives again! Jaguar's Classic division will debut its first 'Reborn' E-type at the Techno-Classica Essen show in Germany this month. An initial batch of 10 expertly sourced and comprehensively restored examples of the iconic E-type are now for sale direct from the new Jaguar Land Rover Classic Works facility in England.
Following on the successful launch of the Land Rover Classic programme, Jaguar's E-type Reborn is a complete service from Jaguar Classic, which offers prospective customers the opportunity to buy an original E-type direct from the original manufacturer.
"The launch of E-type Reborn is a hugely exciting development for Jaguar Classic. The E-type is the most iconic sports car of all time, so we are delighted to be able to give new life to expertly selected examples for discerning customers around the world to own and enjoy," said Tim Hannig, Director of Jaguar Land Rover Classic. "The resources and information available to Jaguar Classic's expert technicians are unrivalled, which results in the most authentic E-type restorations possible."
How does it work?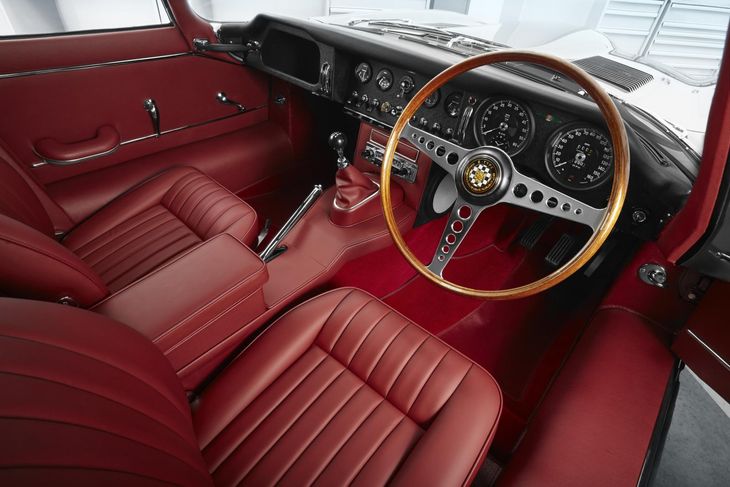 Exquisite attention to detail extends to every element of the cabin.
Every E-type Reborn, which starts with a base vehicle sourced by Jaguar's E-type experts, is completely restored according to the company's original 1960s factory specification. Unique access to build records and original drawings held by the Jaguar Heritage Trust, and the team's decades of experience in restoration up to concours-winning standard, is claimed to ensure authenticity. Jaguar Classic Parts are also used throughout, to maximise the vehicle's quality, longevity and collectability.
What will it cost you? Prices for these "Reborn" E-type depend on specification, but start at a cool £285,000.
The first "Reborn"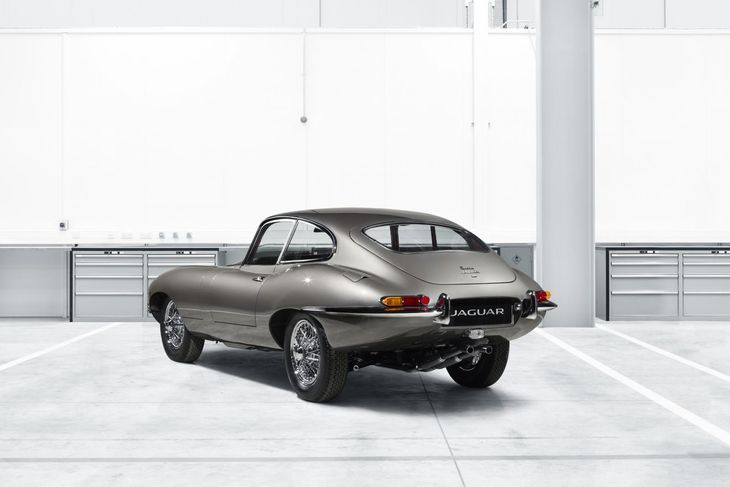 More than 50 years later, the E-type is as gorgeous as ever.
The first vehicle to go through the complete E-type Reborn process is a beautiful Opalescent Gunmetal Grey Series 1 4.2 Fixed Head Coupe. Originally exported to California in May 1965, the car recorded 125 000km before being stored in 1983. It retains its original matching numbers bodyshell, engine and gearbox, all of which have been completely rebuilt by Jaguar Classic technicians.
The legend continues
The Jaguar E-type was launched at the Geneva Motor Show in 1961 and was a sensation. Its beautiful lines and 241 kph performance set a new benchmark for high-performance motoring in the 1960s. It is regarded as one of the most iconic cars of all time and attracted rich and famous owners such as; Steve McQueen, Sir Jackie Stewart, Brigitte Bardot and Frank Sinatra.
Recently, a Cape Town Jaguar E-type (grey with red interior), starred in our first episode of SentiMETAL. This vehicle has covered at least 400 000 miles in the hands of its current owner. Watch the video below...

You may also be interested in;
Opinion: For nostalgia's sake
Stunning classic Bimmers at BMW 100 Festival (video)
5 Things to consider when buying a classic car