Since becoming independent from (the now departed) General Motors, Isuzu South Africa has become a fully-fledged subsidiary of the Japanese commercial vehicle brand. To align its product line-up with that of its mother company, Isuzu has now rebadged the KB model to the D-MAX. We headed off to remote parts of the Kruger National Park to spot as many of the Big 5 as we could in Isuzu's updated-for-2018 bakkie.
Isuzu D-MAX (2018) Specs & Price
Our journey started with a stint behind the wheel of the top-of-the-range D-MAX 300 4X4 double cab LX 6-speed automatic, which of course features all of the range's bells and whistles. We traversed some tarred roads at first, but they quickly changed to endless, winding and picturesque gravel roads surrounded by wildlife and bushveld. Driving at a maximum speed of only 30 kph, we had plenty of time to inspect the D-MAX's revised interior.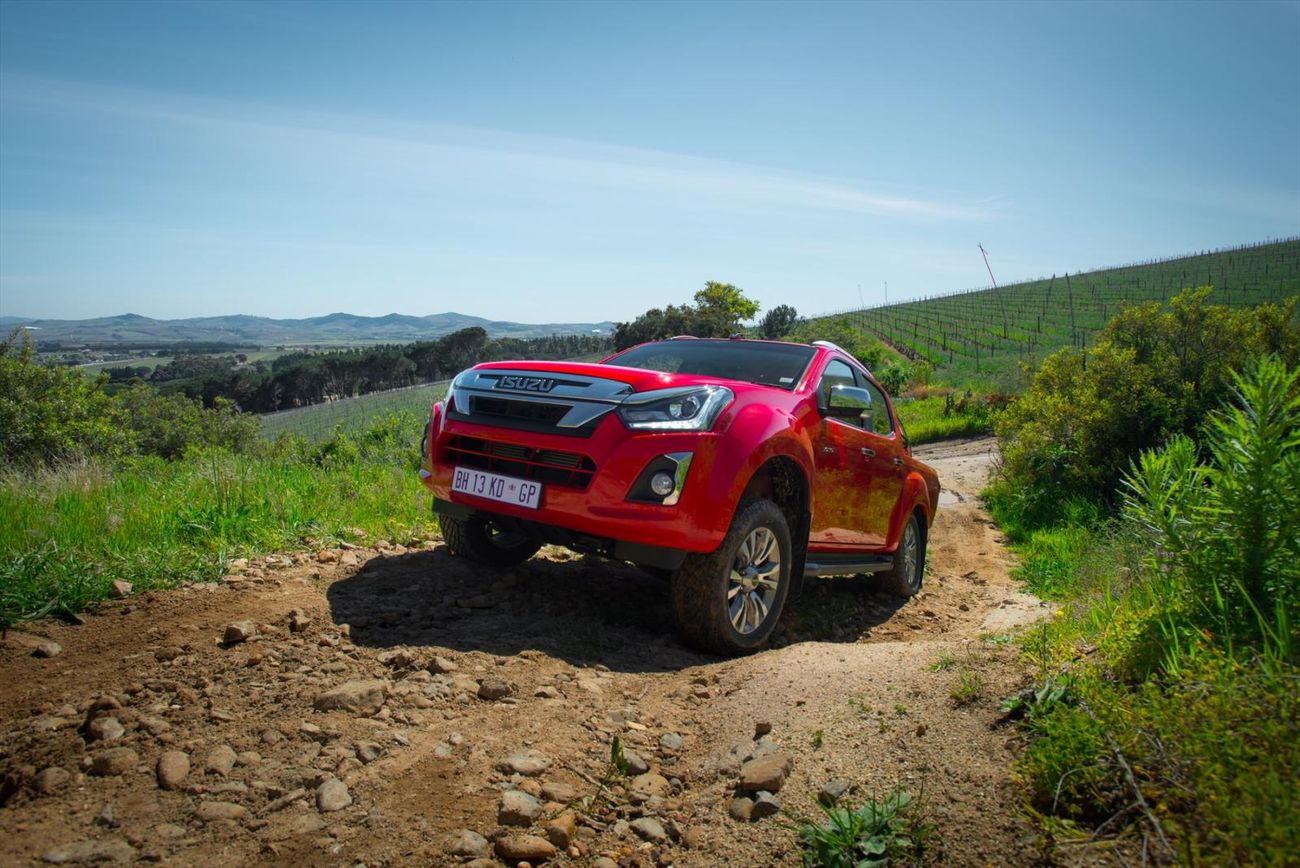 The easiest way to distinguish the KB from its D-MAX successor is by way of its revised chrome-look grille detailing.
The cabin panels are similar to those of the previous model, but soft-touch materials have been applied in a few areas, making the interior feel more car-like and comfortable. Other minor interior touches include the piano black air vent louvres, and grained inserts for the dashboard and door trims.
Meanwhile, the optional 9-inch Alpine touchscreen infotainment system is exceptionally intuitive to use. It comes with Navigation, auxiliary, USB and even HDMI ports, plus it's fully compatible with Android Auto and Apple CarPlay. And, just in case owners forget, there's a D-MAX logo positioned on the dash to remind them that this is the revised (2018) version of one of South Africa's most loved and respected bakkie models.
Upgraded Interior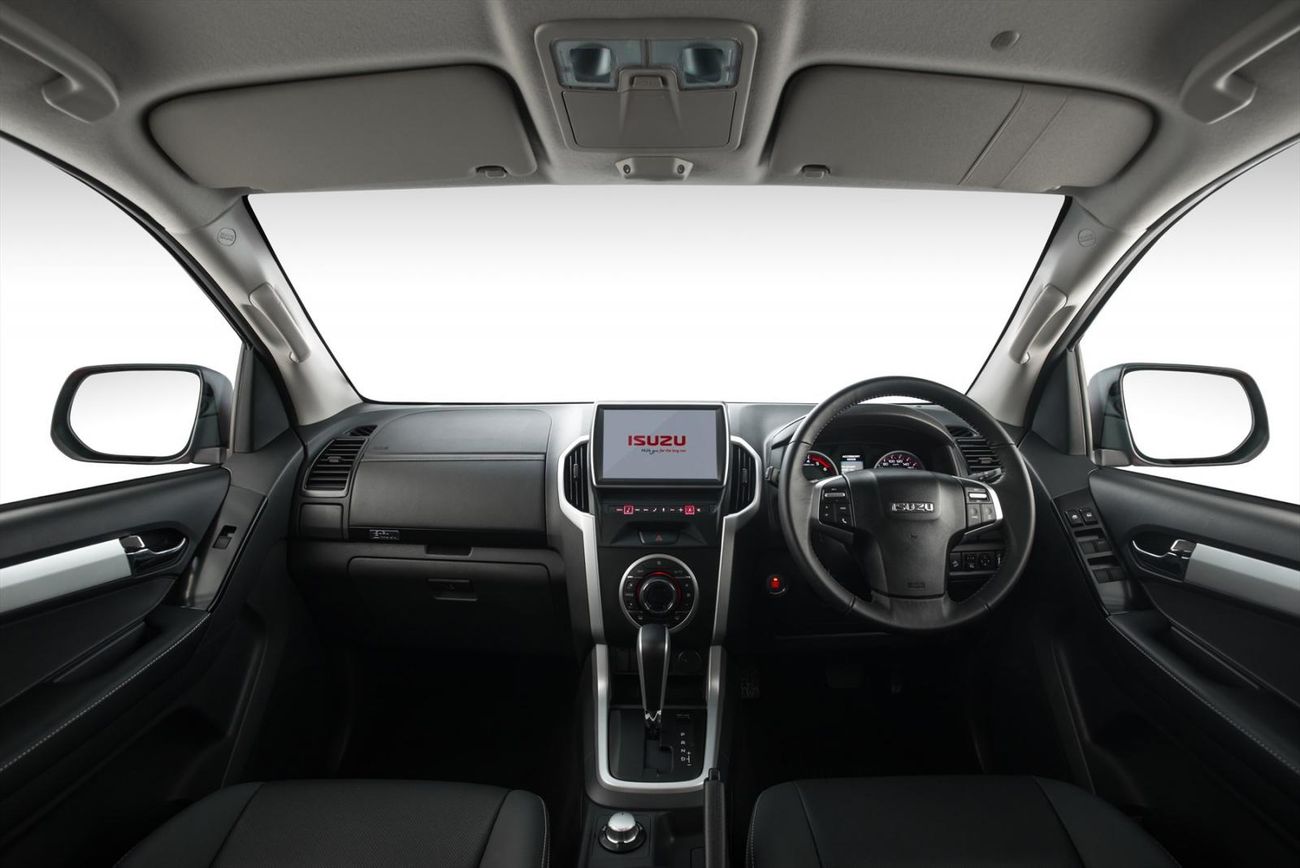 Plusher soft-touch surfaces abound in the D-Max's cabin, which now features a very useful touchscreen infotainment system too.
After spotting buffalo, elephants and even hippos we stopped at a river, where we were guarded by armed rangers. That would not have been a good time to spot lions, but thankfully we didn't see any of them! It also gave us an opportunity to inspect the exterior changes to the newcomer...
Outside, the changes are subtle but nonetheless noticeable, especially when one views the D-MAX parked side-by-side with the older version of the bakkie. Bi-LED headlights and daytime running lights are now fitted to the Extended and Double Cab derivatives and the fog light housings have been redesigned. The grille's chrome detailing is more distinctive, while at the back, the bakkie's tow bar is now integral to the rear bumper.
Interestingly, Isuzu conducted a development programme by testing the D-MAX extensively over local terrain and in conditions that users would typically encounter in the South African market. The resultant upgrades include a thicker, stronger load bay and a revised suspension setup.
On the road
The long-serving Isuzu KB has been described (in some circles) as a tad agricultural, usually in reference to its less-than-muscular turbodiesel powerplants. However, this is not necessarily a bad thing when one considers the market this bakkie's aimed at – one in which reliability is king.

A battalion of D-MAXes stop for a game-watching opportunity somewhere deep in the Kruger National Park.
Indeed, the D-MAX appeals to, well, yes, farmers as well as business owners who require a workhorse that can take the punishment of many miles travelling on uneven roads and rough terrain. The revised Isuzu's suspension has been tuned specifically for South African roads and conditions... and it shows. We travelled many miles through the Kruger (on almost exclusively gravel roads) and the bakkie felt quite at home in those conditions.
The cabin felt suitably well-isolated from any of the dramas that the bakkie's suspension had to deal with, but not at the cost of an involving driving experience. Plus, a new 6-speed gearbox is available in either manual or automatic. The D-MAX auto felt a little less torquey and this could be due to drivetrain losses or the fact that the vehicle had nothing more than delivery mileage on its odo'. Overtaking manoeuvres at speeds of over 100 kph in the auto version felt a tad strained, which created the impression that the bakkie might struggle to tow a caravan and haul full loads over hilly roads.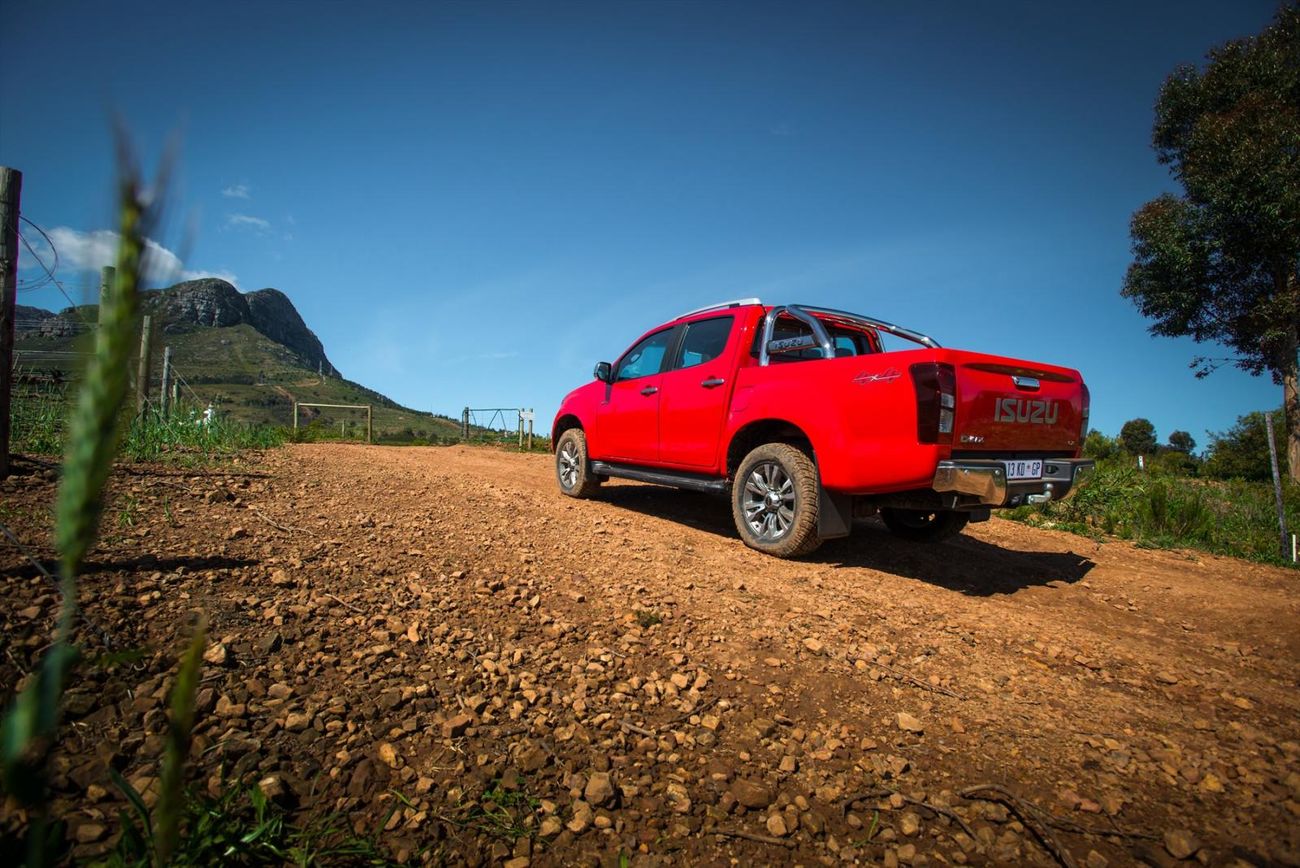 The new-look rear bumper of the Isuzu features an integrated tow bar.
The manual version of the D-MAX 300, on the other hand, felt like it could exploit the full 130 kW and 380 Nm of the 3.0-litre turbodiesel engine. The gearchange is slick and although the gate seems a bit narrow, it feels more modern than some of its counterparts. The clutch action was positive and, although most of our driving was done in 4-High, we could negotiate tricky uphill gravel tracks at 1 000 rpm with absolute ease and control.
Accessories
Off-roading enthusiasts are renowned for fitting aftermarket paraphernalia to their bakkies. D-MAX owners, however, won't have to dodge warranty officers if they go that route... Well, at least if they choose from a range of aftermarket accessories now available from 4x4 Megaworld!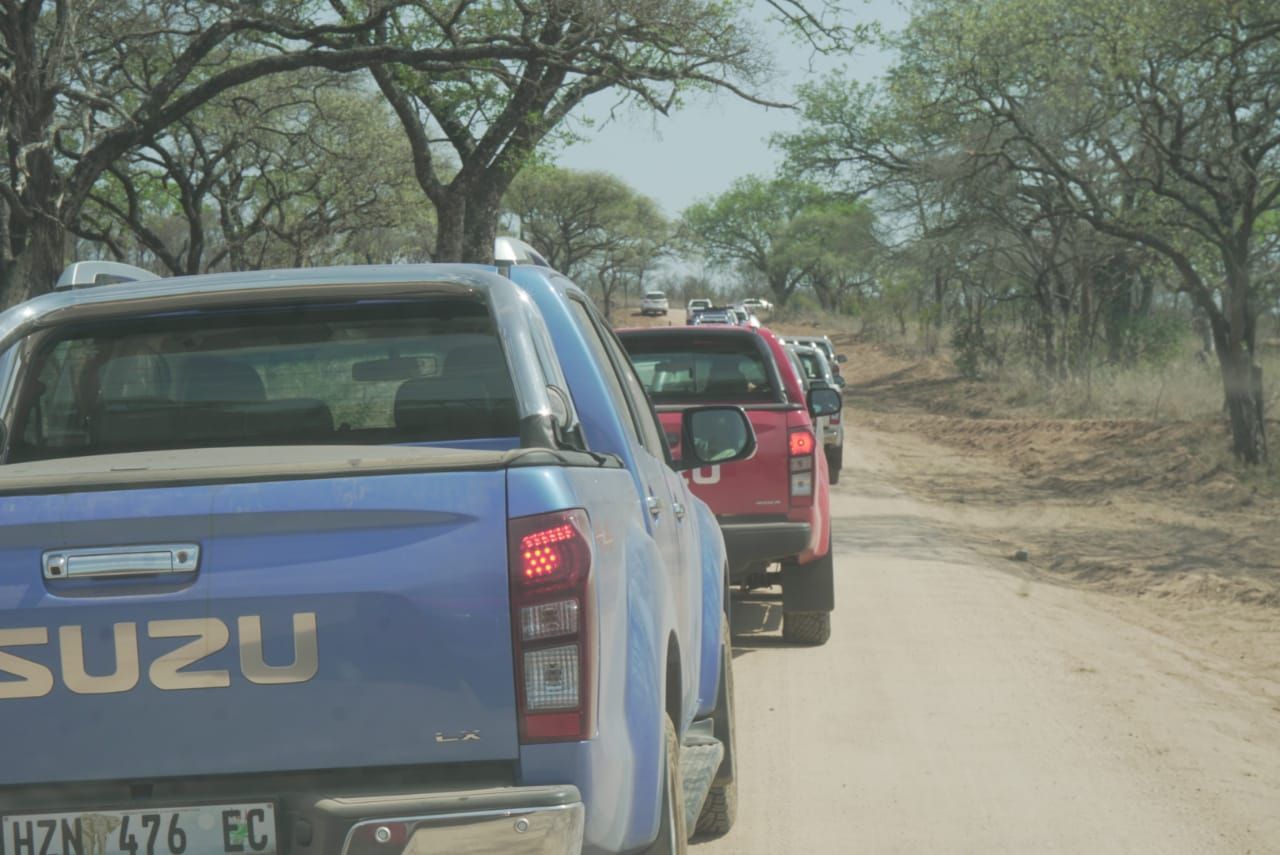 Although Isuzu engines are still considered a trifle underpowered compared with those of newer rivals, their reliability is a strong selling point.
These range from bull bars, upgraded lights, roof racks, (some very nifty) utilitarian canopies and a factory approved suspension kit, which increases the mud-plugging D-MAX's ride height without exceeding manufacturer specifications. All of these add-ons have been extensively tested, and, furthermore, the bumpers have even been crash-tested to ensure they conform with the strict safety regulations. An added bonus is that owners of older Isuzu models can now also head over to local dealerships to browse through a laundry list of factory-approved D-MAX aftermarket addenda.
Summary
The D-MAX demonstrates that Isuzu is here to stay – the re-badged, refreshed bakkie is just what the fledgeling company needed. It's exceptionally important to maintain consumer confidence and Isuzu has underlined that by improving the tried and tested KB in tasteful, but significant, ways.
Buy a new or used Isuzu on Cars.co.za
Related Content
Isuzu Concept X Revealed (w/video)
Isuzu MU-X 3.0 4x2 (2018) Quick Review
Isuzu MU-X (2018) Video Review
Most Fuel-Efficient Double-Cab Bakkies in SA
6 Cheapest Automatic Double-Cab Bakkies in SA
2018/19 Cars.co.za Consumer Awards – powered by WesBank; Finalists