The current-generation Hyundai i20, which arrived in South Africa in early 2015, now seems long-in-the-tooth compared with the Ford Fiesta, Volkswagen Polo and other newer compact hatchbacks. However, an all-new model is set to arrive in local showrooms in 2021 and our international contributor, Simon Davis, has had the opportunity to drive an almost complete pre-production model...
Say hello to the new 3rd-generation Hyundai i20, driven here for the first time in not-quite-finished pre-production guise. A definitive first drive report will come once we've been able to get our hands on an example with a properly finished interior, production-spec refinement-enhancing tweaks, and a correctly calibrated transmission, but for now, this left hooker should give us a reasonably accurate idea of what we can expect from the new i20 when it officially goes on sale in Mzansi towards the middle of next year.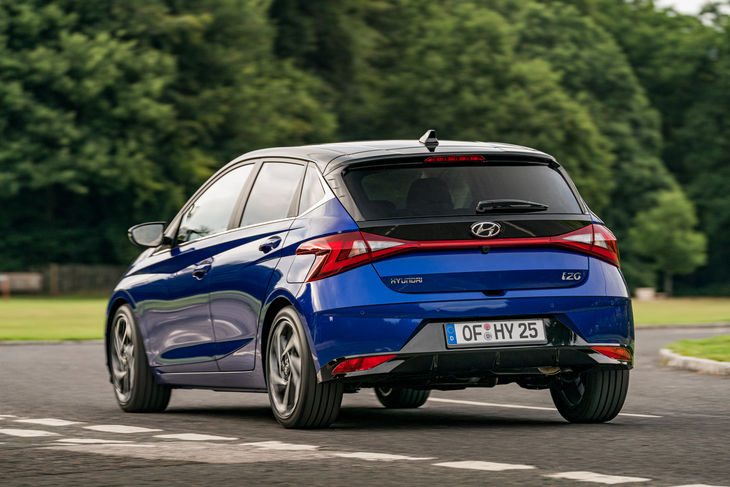 Stylistically, the new i20 is much more interesting than the previous generation.
Stylistically, the latest i20 represents a fairly dramatic departure from its predecessor. Whereas the outgoing model was handsome, yet relatively plain-looking, this model is much more radical. Hyundai's "Sensuous Sportiness" design language has introduced sharper surface treatments, a lower roofline and a wider body to endow this new i20 with a rather more aggressive stance than it had before. It's longer now, too, both nose-to-tail and between the axles, which should bode well for passenger- and luggage space.
The foundation for the forthcoming i20 N hot hatch certainly looks strong. Until that performance model arrives, the i20 engine line-up is pretty run of the mill. The engine line-up for the local range hasn't been finalised, but it should include a 61-kW 1.2-litre 4-cylinder petrol (paired with a 5-speed manual gearbox), a 74 kW 1.4-litre petrol mated with either a 6-speed manual or 4-speed auto and the Venue's 88 kW 1.0-litre turbocharged 3-pot, which is available with either a 6-speed manual or 7-speed dual-clutch auto.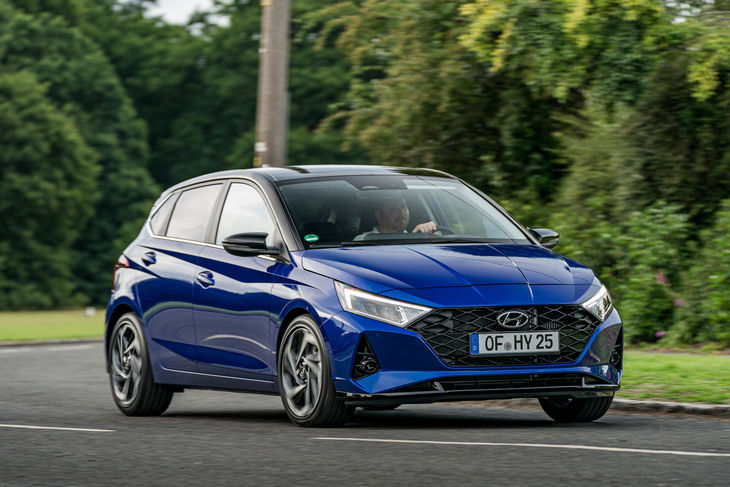 The new i20's roadholding is par for the course, but its "eager" electric power steering system can benefit from fine-tuning.
In Europe, the 1.0-litre engine is augmented with a 48V mild-hybrid system (not confirmed for SA), which is the version we're evaluating here. The pre-production unit was equipped with a 7-speed dual-clutch 'box (which drives the front wheels); Hyundai's will also make its newly developed 6-speed Intelligent Manual available for this derivative.
Although it's pretty apparent that our i20 test car isn't quite the finished article, it's still a very likeable package. Despite the really quite noticeable levels of audible suspension thump and pitter-patter being transmitted into the cabin, it rides in a largely respectable fashion for a car of its size. Body control over undulations is good, and although sharper impacts make themselves felt, the car never feels overly agitated or upset on particularly coarse stretches of road.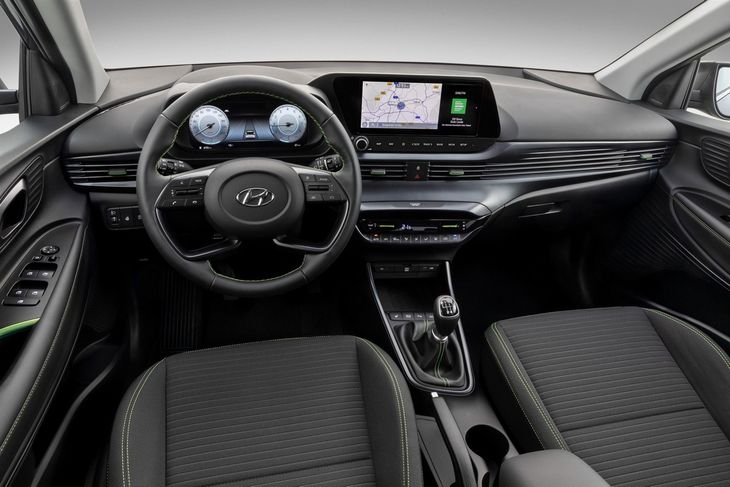 Hyundai-supplied images of its newcomer's interior, which features a large infotainment screen and digital instrument cluster.
It changes direction with a certain keenness, too, but not with quite as much zest as a Ford Fiesta. That's probably as a result of the generously-assisted electric power steering, which gives the 'wheel a slightly dead feeling, but even so, the front end responds pretty smartly to your inputs and grip levels seem fine for a car with this level of performance.
Things become a bit more interesting where the powertrain is concerned – and this is largely down to the fact that it's tricky to ascertain just how far off production-spec this i20 really is. Its performance is adequate – the i20 isn't exceptionally quick, but there's enough shove from the 1.0-litre motor to get up to open-road speeds in a respectable fashion. The engine is generally pretty well mannered under load and you can really feel the extra electric assistance from the 48V system when moving off from a standstill.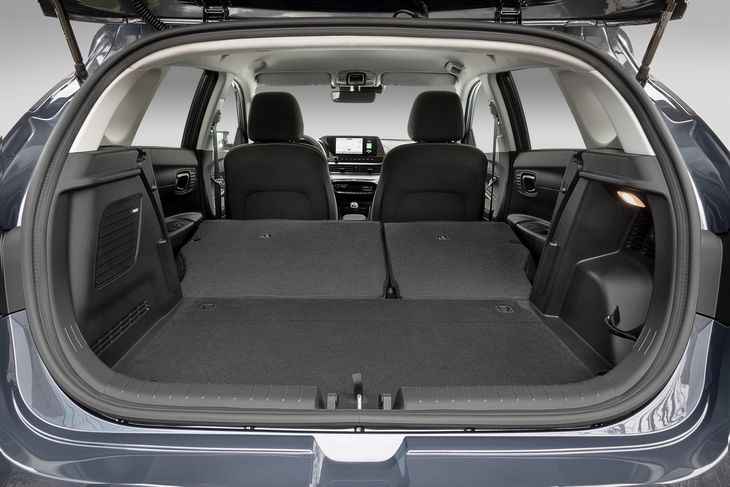 The new i20's longer dimensions (including a longer wheelbase) have resulted improved rear legroom and load-bay capacity.
The dual-clutch auto 'box is a bit of a sticking point in this test car, though. Big prods of the accelerator pedal tended to prompt the 'box to spend a fair while rummaging for a gear and it has a tendency to shunt a bit when shifting as well. There's certainly room for improvement here.
Effective regenerative braking
The regenerative braking system also stands out. I've not come across a 48V system this powerful in a car this small before. A lift of the throttle leads to a noticeable amount of deceleration, if not quite enough for EV-style one-pedal driving. Given that our test car still wore some of the shiny black plastic trim pieces that often adorn pre-production car interiors, it's tough to say how much or how little design appeal will carry over from the exterior to the cabin, but the previously-released interior images look promisiing.
But that aside, the interior impresses for the sheer space it offers. Rear passengers are afforded (relatively) generous legroom and a fair bit of headroom too, so moderately-tall adults should be able to fit in just fine. The load bay, meanwhile, offers up to 351 litres of luggage capacity, although it's likely to be slightly less in mild-hybrid derivatives.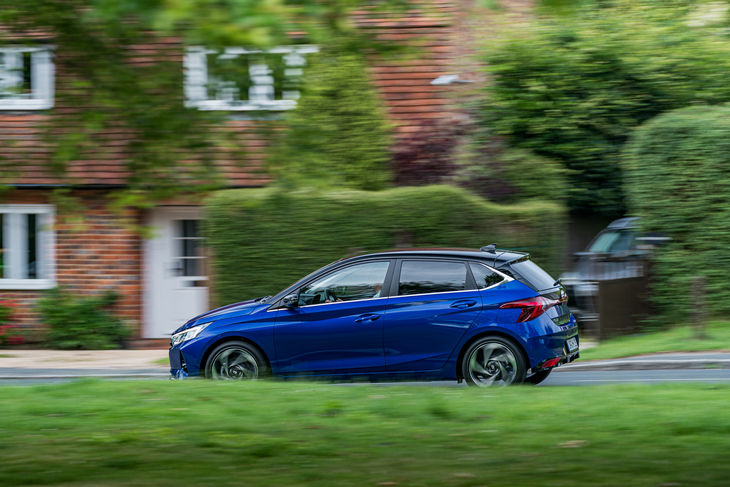 The new i20 feels like a solid base to develop new N performance models on.
Hyundai South Africa imports the i20 from India and the same will apply to the next-generation model, of which production is set to commence on the subcontinent towards the end of the year (according to recent reports). It's unlikely that the Indian-made i20s will be quite as generously specced as their European counterparts, but they're likely to be more smartly-equipped than the current derivatives. In any instance, watch this space: based on this brief preproduction drive, things seem pretty promising for the new i20.
Related content
Inside the new, SA-bound Hyundai i20
Opel Corsa 1.2 Turbo (2019) International Launch Review