They said Japanese and German engineers could never work together... This is the story of how Toyota and BMW made the Supra/Z4 project happen.
The launch of Toyota's 86 was a defining automotive moment of 2012. For years, the world's biggest Japanese brand didn't have a sportscar and 86 was the work of an enigmatic chief engineer called Tada-san. An electronics genius, Tetsuya Tada started his career at Toyota by devising and refining the complex algorithms of electronic stability control and anti-lock braking systems.
After a succession of proven developments, Tada-san was finally given the responsibility of recreating a Toyota sportscar, which realised as his vision in the 86. And at its global launch in Spain, during the summer of 2012, the man who was anointed as the saviour of Toyota's rear-wheel drive sportscar heritage, went strangely absent from the event showcasing his work for a few days.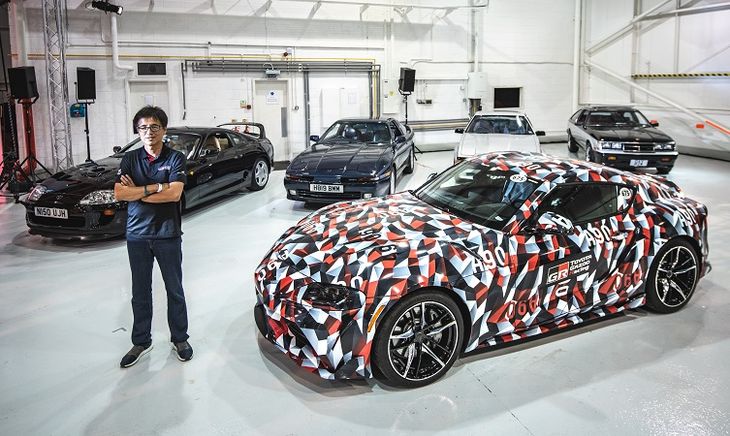 Tetsuya Tada was previously the mastermind behind the Toyota 86, and now, the Supra.
Toyota had just signed a memorandum of understanding with BMW concerning fuel-cell and battery development when Tada-san was told to abandon his 86 team at the launch in Spain and make a journey in secret to Munich. His brief was simple: evaluate the possibility of a collaboration with BMW on future sportscar projects.
Industry observers were hugely sceptical about the success of German/Japanese corporate cooperation. The engineering cultures were considered simply irreconcilable. When the opportunities presented themselves, German car companies had always bought out British brands (Bentley, Mini, Rolls-Royce), instead of attempting joint-ventures with the Japanese. Conversely, Toyota preferred to buy shares in smaller domestic brands (Daihatsu, Subaru) instead of cooperating with foreign car companies.
The fact that a 5th-generation Supra will go on sale in South Africa midway through 2019, is evidence that the cooperation between BMW (G29-generation Z4) and Toyota (A90-generation Supra) clearly worked, but the fascinating backstory concerns the people who made that possible – and proved industry analysts wrong.
Why did Toyota partner with BMW?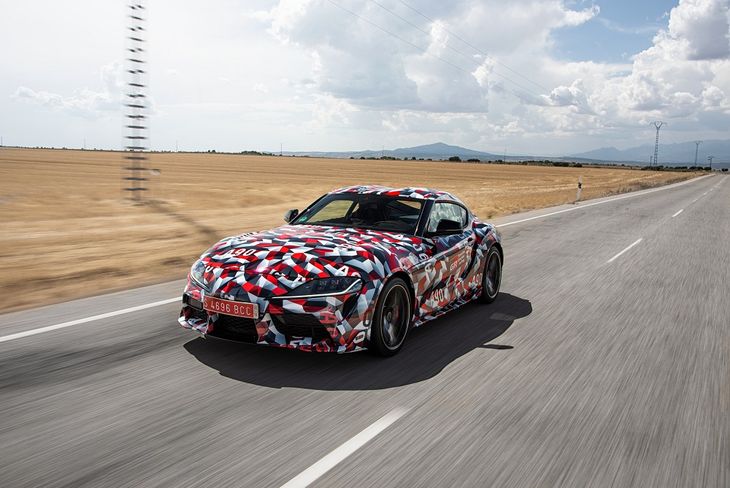 The new Supra needed to be special and it didn't have the available architecture in-house.
Typical of ultra-conservative Japanese balance sheet management, Toyota has incredible cash reserves – more than most governments, about $150 billion. With money not being an issue, the obvious question is why Toyota didn't simply develop its own platform and engine for the new A90 Supra?
Nearly all sportscar brands now market an SUV to subsidise the development of their dedicated 2-door performance cars – think Lamborghini (Urus), Porsche (Cayenne/Macan) and soon Ferrari. SUVs have warped traditional product planning and demand management principles, especially in the more expensive market segments where sportscars once dominated, commanding all the high-end customer spend.
Qualifying a custom front-engine/rear-wheel-drive platform for a sportscar might have been justifiable in the late 1990s, when Japanese sportscars dominated markets such as North America, but in a contemporary world obsessed with SUVs, Toyota was seeking a partner.
"Why not use the Lexus LC platform? That's rear-wheel-driven?" Quite. But Tada-san, much as he had with 86, was immoveable about specific technical goals with the new Supra, and his triangle of engineering influence was anchored at its 3 points by: 1) wheelbase 2) track and 3) centre-of-gravity. The Lexus platform was simply too heavy for what he wished to achieve and BMW's new CLAR structure, which Tada-san would no doubt have been privy to during that 2012 Munich meeting, was more reconcilable with his vision.
Enter Kai-San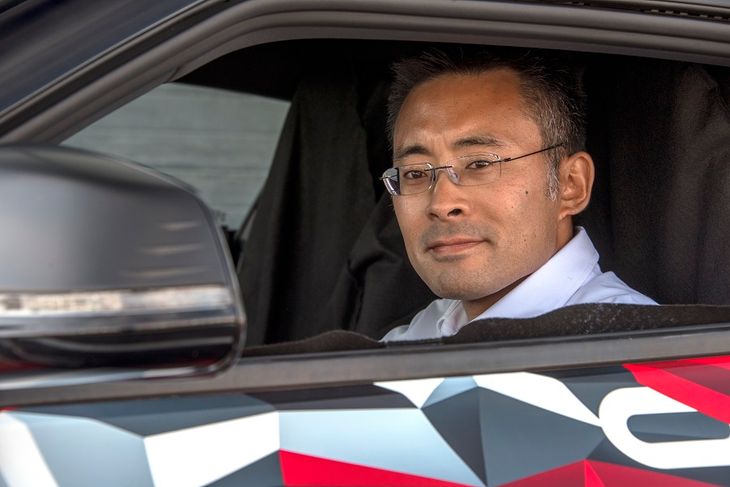 Masayuki Kai's role was as a diplomat/interpreter between the Germans and Japanese.
As lead engineer for 86, Tada-san's reputation was such that few questioned his ability to deliver the best possible reinterpretation of the Supra, using BMW's technical assets. The issue would be managing a project with significant language, culture and time zone issues.
German engineers are direct. Japanese engineers are selflessly polite. German engineering teams are led by the decision making of a single authority. Japanese engineering teams are collaborative. Munich and Aichi are separated by 7 hours in time difference and best of all, the 2nd language for both Germans and Japanese are English, with wildly varying degrees of competency.
Toyota's desire to repurpose the CLAR platform for a new Supra could very easily be derailed by miscommunication and it nearly was, until Tada-san made the inspired decision to deploy Masayuki Kai to Munich. An experienced Toyota engineer with motorsport expertise, Kai-san had one crucial ability that would unlock the potential of the Supra project: he spoke fluent German.
Having spent the first 10 years of his life in Dusseldorf, Kai-san's language ability and recognition of those cultural differences between 2 technical cultures, proved decisive. The project moved along swiftly, with Kai-San's mediation enabling engineers from BMW and Toyota to separate into their own development silos for Z4 and Supra by 2014, with the individual products now effectively being ready for market.
And some Afrikaans for good measure too...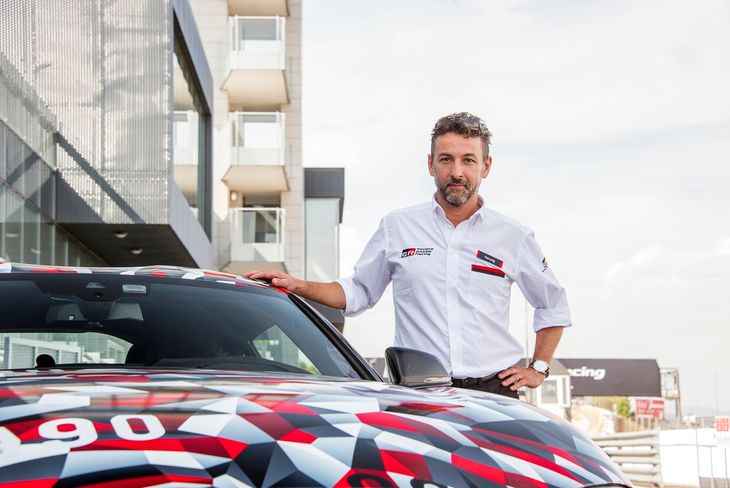 Herwig Daenens, whose role at Toyota is "Master Driver".
If Kai-san's role as the technical diplomat was crucial in preventing the Supra project from becoming mired in miscommunication, refining the A90 to something which drove with the authenticity of a Supra, was the responsibility of a man who has quite a good grasp of Afrikaans.
His name is Herwig Daenens and within Toyota's engineering structures his official title is "master driver", which is corporate-speak for a professional hooligan with technical literacy. Daenens is a Belgian who believes that engineering proper traction systems and corner balance makes for a great driver's car, instead of clever intervention systems.
He was tasked with testing, to the limit, various spring rates and perfecting the adaptive dampers which gift new Supra its uncompromised flexibility between grand touring ride quality and track day turn-in agility.
Daenens believes you can engineer the character out of a car with the wrong type of driver assistance systems. "Good steering, the correct suspension settings and traction. Those give you feel." He isn't a big fan of torque-vectoring either. "Once the brakes are coming into play, it's a safety intervention and effectively that is what torque-vectoring is. You are guiding around incorrect inputs. It's why we went with an active-differential instead, that provides traction and rewards a skilled driver with support when powering out of the corner, instead of torque-vectoring."
Toyota's European operations are managed from Brussels, and the man who oversees all of this for Japan's largest car maker is none other than Dr Johan van Zyl, also chairman of Toyota South Africa. Daenens admitted that Afrikaans was a language of informal communication and humour with Dr van Zyl, often much to the surprise of other international colleagues.
The future of sportscars: collaborations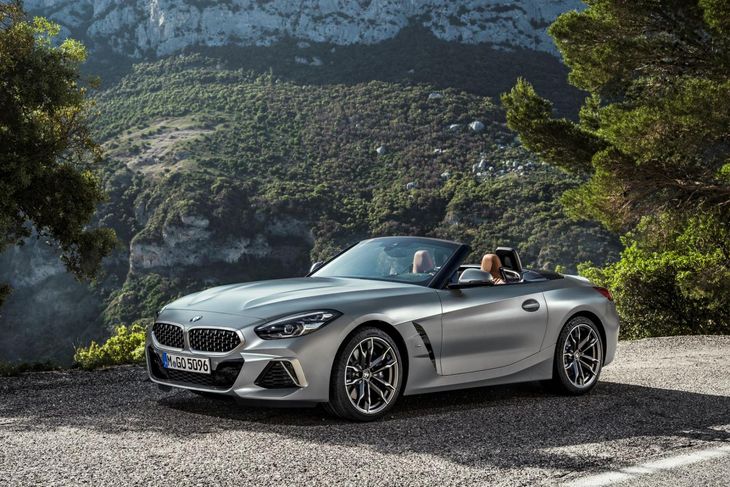 The Z4, that shares its platform and engines with the A90 Supra.
The Z4/Supra project has been an unexpected success for German/Japanese cooperation, reviving a revered sportscar that droves of Toyota fans have clamoured for over the last 16 years.
Supra will be built by specialist contract manufacturer Magna-Steyr, based in Austria, but owned by Canadian capital. It's notably the same facility that has kept Mercedes-Benz's Geländenwagen (G-Class) going long after it was supposed to be discontinued and considering the small volumes involved with most sportscars, contract manufacturing is the future.
SUVs pose a very real threat to the future of sportscars. They compete for production resources and luxury SUVs are priced exactly where sportscars once traded without opposition. The market for supercars has grown, but their prices are beyond the reach of even the most financially disciplined enthusiasts.
What the new Supra demonstrates is that internationalisation and partnerships are necessary for sportscars to remain relevant and present in the market. And the Supra/Z4 is a happy tale of that, quite unlike something such as the erstwhile Chrysler Crossfire and Mercedes-Benz SLK joint venture.
The revival of Supra started with a German concept that was adapted by Japanese engineers before final production will be entrusted to some Austrians – who work for a company owned by Canadians. The automotive world works best when operating across borders, instead of being constrained by artificial barriers.
Related content:
Toyota Supra (2019) Pre-production Drive