After an absence of 8 years, the Ford Ranger returns to America, which is a big deal for double-cab bakkie fans in South Africa too.
Since its introduction in 2011, the Ranger has been a tremendous success for the South African subsidiary of the Ford Motor Company. Last month the Ranger surpassed the half-a-million-unit mark for local assembly and with robust domestic demand and a thriving export programme, it's the bedrock of Ford's African business.
Indeed, the T6 Ranger has been an enormously effective product for Ford and with some radical strategic realignment in 2018, there could be an even more successful future for it. Since the current Ranger's debut in 2011, the dynamics of the global bakkie market have changed radically. Mercedes-Benz now offers a double-cab bakkie (which it didn't in 2011) and the world's most important "pick-up market" is finally awakening to the truth that smaller "global" bakkies could serve most American needs.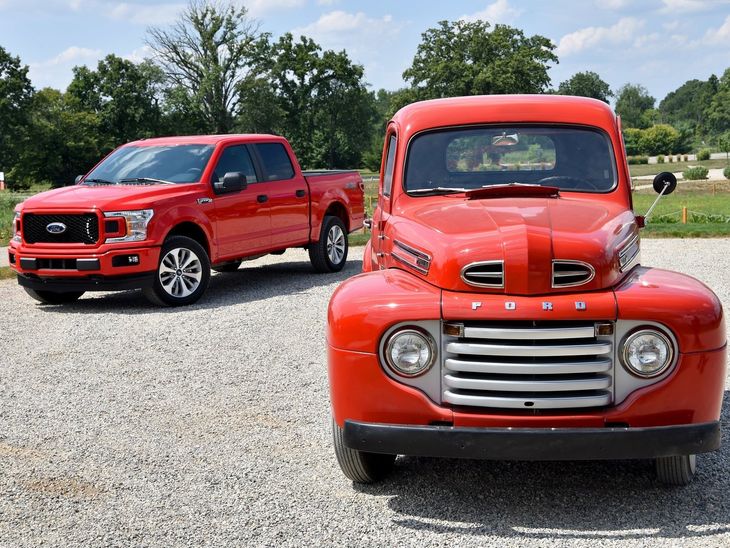 The Ford F-150, currently the best-selling vehicle in the world.
Ford's most important product is the F-150, which also happens to be America's best-selling vehicle and, by implication, the world's most important bakkie. It's so significant to Ford's business that the firm's killed off its conventional sedans and hatchbacks in America, as a tactic to funnel more customers into F-150s.
Amazingly, the demand for bakkies is so strong in America that Ford now believes it can harvest more urbanised bakkie customers – beyond the F-150 demographic. This is the reason why, after an absence of nearly 8 years, Ranger is finally returning to its home market. And that's very good news for bakkie fans everywhere.
How different is the American Ranger to a locally-built Wildtrak?
In principle, the American Rangers are left-hand drive T6s with a few minor kit changes and one very major engineering difference. The overall specification parallels South African Rangers, with a slight alteration to the naming convention: our Wildtrak corresponds to an American Ranger's Lariat grade and they get a Bang and Olufsen sound system option. They are also assembled in Michigan, USA.
Due to current events in Turkey and the associated Rand depreciation, these American Rangers are priced much closer to South African right-hand drive Ford bakkies. A comprehensively equipped Ranger Lariat double-cab 4x4 will cost you R650 000, which is more expensive than a local Wildtrak 3.2 – but there is a substantial difference in engine and drivetrain configuration.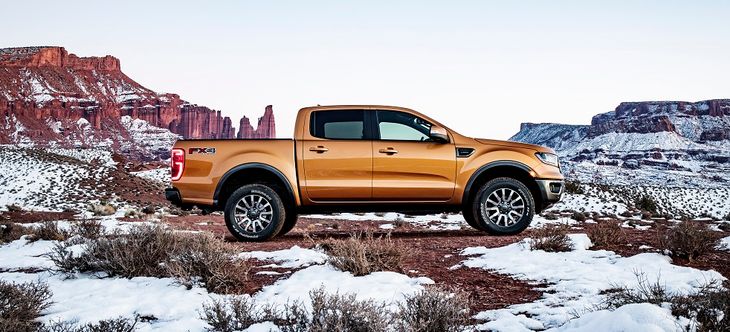 The Rangers will be assembled in Michigan and include a few bonus features like a high-end Bang & Olufsen sound system.
There are two non-negotiables for American vehicle owners: they don't drive stick shift (manual gearbox) and they sure don't fuel-up with truck juice (diesel). Ford's product planners anticipated that a small capacity turbocharged petrol engine would be the ideal solution and powering the American Ranger is a 2.3-litre boosted four-cylinder. Engine outputs remain unconfirmed, but it's a detuned version of the Mustang's 4-cylinder engine and should peak around 200 kW and 400 Nm.
What we do know, is that it drives through a 10-speed automatic transmission. This should make a Ranger 2.3 a very capable compromise between economy minded cruising and responsive overtaking, with a flood of ratios to convert its torque delivery into propulsion.
Why Ranger's American reintroduction is important
The realm of automotive R&D is all about the quest to achieve economies of scale. Supercars aside, vehicles with the largest volumes and profit margins attract the most generous budgets and if Ranger is even moderately successful upon its return to America, it should balloon Ford's commercial sales numbers.
More revenue within the Ranger project planning pipeline means greater opportunity for innovation and the next-generation Ranger could be a phenomenally evolved bakkie product, thanks to the momentum of its American market demand.
Beyond the benefit of greater R&D funding creating a better Ranger for future customers, the repositioning of Ford's "compact truck" will entice other brands to also return to the American market – with similar volume opportunities and R&D benefits accruing to their global customers. In every market where Ranger and Hilux are present, they are fierce rivals, and it would be unthinkable that Toyota could cede an unanswered advantage to Ford in the world's most traded bakkie geography.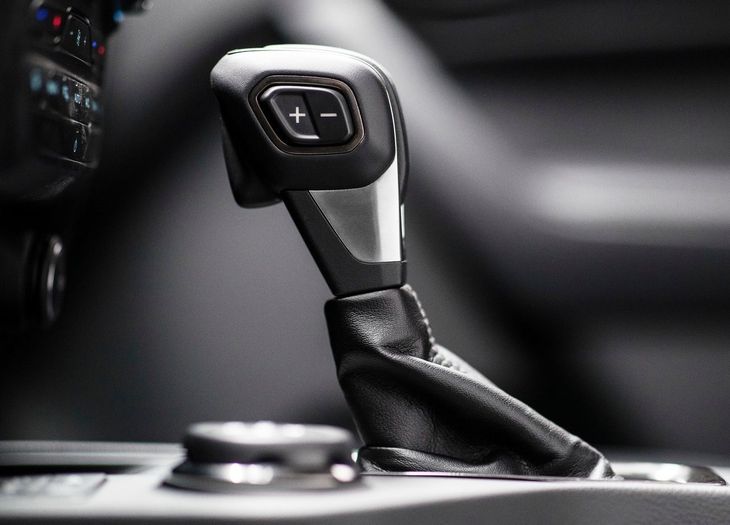 The new turbopetrol Ranger will also feature a 10-speed transmission, as featured in the Ranger Raptor.
The Germans would be very keen on following Ranger back into its home market too. American megacities might not be as old and ill-purposed in their traffic planning as European cities, but congestion and parking issues are real in many of the more densely populated States. As a "compact", the double-cab Ranger has superior agility and ease of manoeuvring in the confines of a city or crowded parking infrastructure, compared to any F-150. It is Ford's intention to conquer an urbanised American customer with the Ranger – a client that desires the lifestyle adventure vehicle extension that a double-cab offers.
Ford's Ranger strategy is a very similar scenario to what most South African city dwellers purpose their double-cabs for: part family car, part weekend adventure vehicle. If the Ranger proves the merit of a compact bakkie for Americans, the sales prospects available to similarly sized vehicles (Amarok, X-Class, Hilux) would be incredible.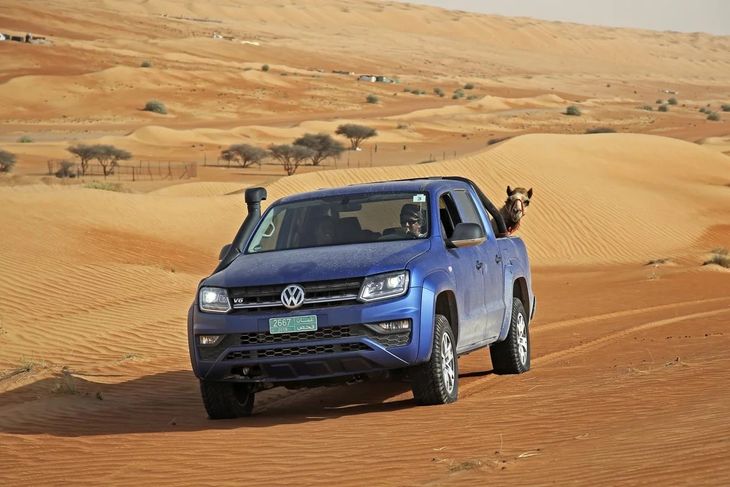 Volkswagen continues to push the Amarok further into luxury/leisure territory and we will soon see a 190 kW version here.
Volkswagen's Amarok and Mercedes-Benz's X-Class, with their established brand cachet and luxury-car cabin architectures, would be excellently purposed to fulfil American requirements for a leisure double cab. The only constraint for Volkswagen and Mercedes would be petrol engines, which are now effectively a requirement for any German vehicle in America. Both manufacturers have access to a range of sophisticated turbocharged petrol engines, so a reconfiguration of their double cabs' current turbodiesel-only powertrain portfolios shouldn't be too troublesome to carry out.
What about us? If America becomes the most voluminous market for Ranger (which is likely), could this result in South Africa soon seeing more petrol-engined double-cab options? That's an interesting dilemma. The other anchor market for right-hand drive Rangers is Australia and our friends Down Under, despite developing the new 2.0-litre turbodiesel engine for Ranger Raptor, aren't shy of petrol power. Australian bakkie owners have deeper reserves of disposable income to spend on operational costs than their South African equivalents and the only reason they choose diesel over petrol, are range concerns. In a country with immense driving distances between destinations, that is understandable.
For Australian Ranger buyers who live around its heavily urbanised coastal cities, and are less concerned about fuel endurance, the Americanised 2.3 turbocharged petrol Ranger could appeal greatly. And if the Australians start buying into petrol power, it might influence the entire right-hand drive production blend for Ranger – which includes South Africa.
Better bakkies for all
For decades the family sedan configuration was an immovable constant in American car sales, yet its erosion is evidenced by Ford's announcement in April, that it is to discontinue all "traditional" passenger cars. If Ford is redirecting its American business resources away from passenger cars and into bakkies, any market with a similar buying profile is sure to benefit. Such as South Africa. We've always pined for what we could not have – bakkies such as F-150. In a few years the benefits of American consumer demand, applied to future upgrades of Ranger, should advantage South African customers too.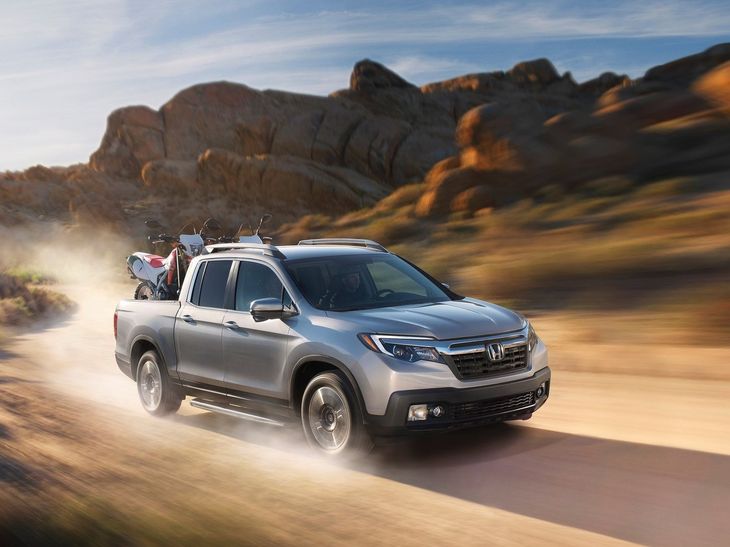 The America-only Honda Ridgeline uses a unibody design instead of a 'body on frame'.
South Africans have always jealously observed the American bakkie scene from afar, but with Ranger returning to the 'States, and some familiar bakkies destined to follow, we are finally linking with the incredibly powerful dynamic of the world's most influential double-cab market. The bakkie numbers in America are so massive they enable innovation that just would not otherwise be justifiable. It's the reason why Honda builds something such as its Ridgeline bakkie, specifically for the Americans. If Honda can make the business for its own American market specific double-cab, imagine what other manufacturers could do…
The decision by Ford to reintroduce Ranger to America is perhaps more important for bakkie fans outside of the United States than those busy configuring their new double-cabs in dollar delivery prices. An active "compact"' bakkie segment in America will incentivise those ascending brands with huge cash reserves and a desire to spend them on new product development – such as Hyundai and Kia – to possibly accelerate the urgency around their own bakkie development timelines.
Related content
Volkswagen Amarok 3.0 V6 TDI (190 kW) Launch Review
Mercedes Benz X-Class (2018) Video Review
Toyota Hilux Dakar (2018) Video Review
Searching for a used Ford Ranger?