Our first-ever Hot Winter Sale is now on at the SentiMETAL store! Big savings are offered, but stock is limited, so act fast!
Currently offering a variety of prints focusing on the cars portrayed in our SentiMETAL video series, as well as more modern offerings such as the VW Golf GTI and BMW M4 DTM Champion Edition, the SentiMETAL online shop has recently expanded to include Cars.co.za merchandise, including caps and T-shirts as well as fine automotive literature. "We've had numerous approaches from the public requesting quality automotive merchandise," says Cars.co.za Consumer Experience Manager, Hannes Oosthuizen. "We've noticed particular demand for artwork featuring the South African specials, such as the BMW 333i and Opel Kadett Superboss," he adds.
> BUY YOUR Opel Kadett Superboss A2 box canvas print here for only R599 (including shipping)!
The price reduction has been made possible by reviewing suppliers and making changes to the shipping process. It's important to note that all prices on the SentiMETAL store still include shipping costs (South Africa only), further adding to the value for money on offer.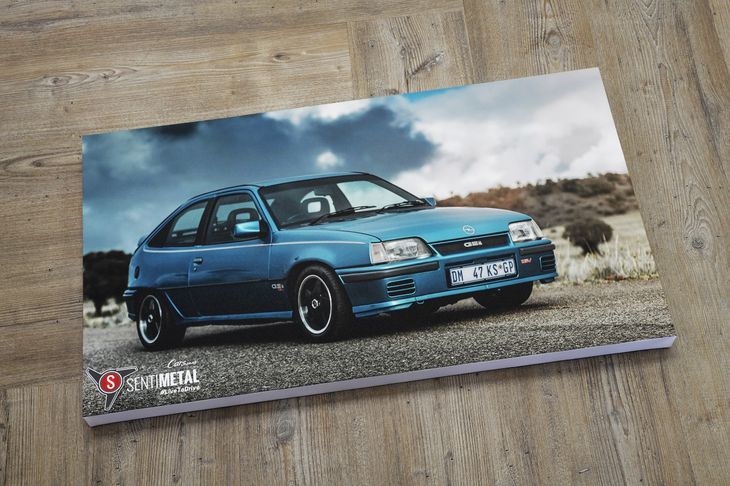 The most popular item in the SentiMETAL store is an A2-size box canvas print depicting the Opel Kadett Superboss featured in Episode 5.
The first shirt to launch features the iconic E30 (box-shape) BMW 3 Series. The high-quality, unisex shirt is available in 4 sizes and exclusively in black. It also features the SentiMETAL motto - #LiveToDrive. Another fresh arrival and one that is proving very popular is a striking grey "Live To Drive" t-shirt, available in the same size range.
These T-shirts used to be priced at R400, but is now available for R349 each.
The SentiMETAL canvas prints are all high-quality, A2-sized and box mounted. The cars featured in this series include the Opel Kadett Superboss (Episode 5), Jaguar E-Type (Episode 1), Porsche 911 Turbo (Episode 2) and Nissan "Hakosuka" Skyline GT-R (Episode 3). These canvas prints were previously priced at R850 each (including shipping), but prices have been slashed to R599 (still inclusive of shipping).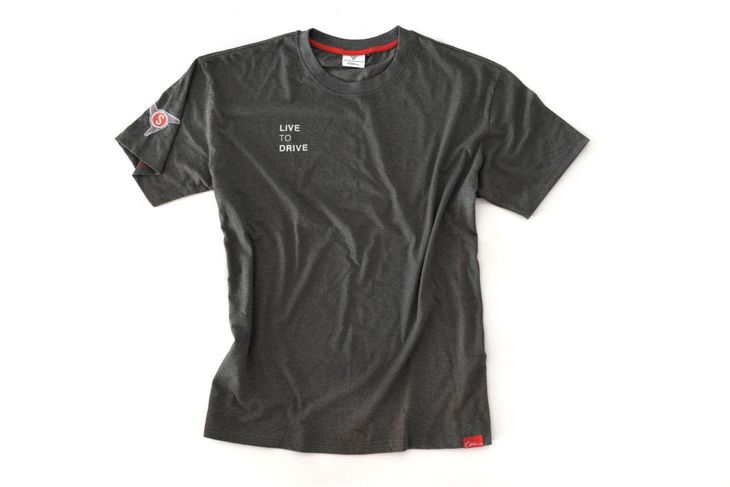 Available now in limited numbers - the SentiMETAL #LiveToDrive t-shirt.
Also on offer are A2-sized canvas prints depicting Cars.co.za's epic #TheJourneyAfrica adventures, including our journeys into Mozambique, Namibia and South Africa's Wild Coast.
Cape Town-based automotive artist, Steve Erwin, produces beautiful artworks featuring a variety of classic cars. He uses a combination of water colours, airbrushing and acrylics for his works. Prints of a special selection of his artworks, including the Mercedes-Benz 190SL, Gulf Ford GT40 and the iconic split-window VW Kombi are also available on the SentiMETAL online store, priced from R139.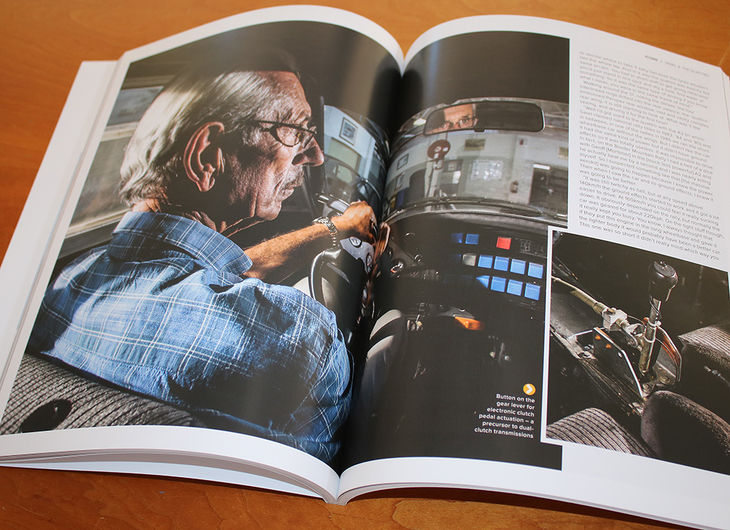 The beautifully illustrated OTTO automotive magazine was recently added to the store.
For BMW fanatics there is something truly original on offer – dubbed the "M3 Collection", it comes in the shape of an A1-sized print featuring just about every variant of the BMW M3 ever produced, along with short technical information on each. The 41 images used in this spectacular piece were drawn for Cars.co.za exclusively. This item is a must for any BMW fan and costs R549 (marked down from R900).
Finally, the very limited run OTTO magazine, featuring high production values and beautifully written/displayed content, is also now available in the store.
Visit the shop here.
You may also be interested in;
SentiMETAL Ep.10: Checker New York Taxi
SentiMETAL Ep.9: Alfa Romeo GTV6
SentiMETAL Ep.8: VW Split-Window Crew Cab
SentiMETAL Ep.7: Ferrari Testarossa
SentiMETAL Ep.6: Mercedes-Benz 190SL
SentiMETAL Ep.5: Opel Kadett Superboss
SentiMETAL Ep.3: Nissan Skyline GT-R "Hakosuka"
SentiMETAL Ep.2: Porsche 911 (930) Turbo "Widowmaker"