SCROLL DOWN FOR VIDEO
One of my favourite images in the motoring world is not of a car at all. It is a black and white picture of Soichiro Honda, the late founder of the company that bears his name, strapped to a jetpack. He is widely regarded as having a tireless curiosity for everything, a unique approach to problem solving, and a childlike-fascination for all things transport, traits which helped build one of the biggest motoring companies in the world.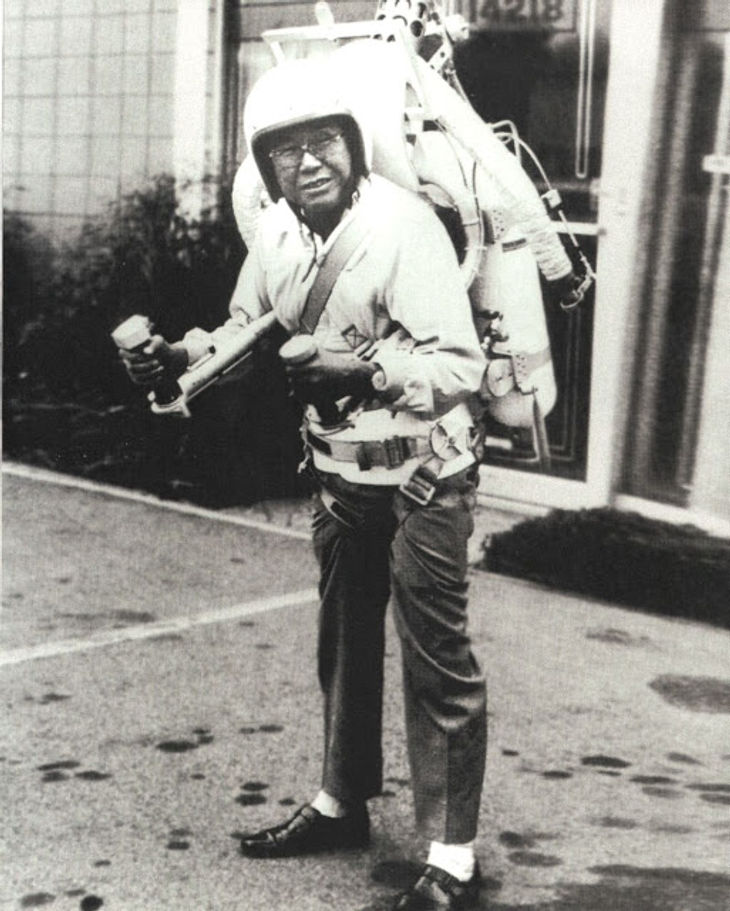 This carries through in just about every detail of every Honda, and the HR-V is no exception. The centre console is immediately odd; a floating transmission tunnel on which the gearlever sits, with all the connection points for your devices found beneath it.
The parcel shelf is not a shelf at all, and as you'll see in the video, is a bit more…flexible. It makes it very easy to store the shelf within the vehicle if you're nowhere near your home, and apparently it can be used as a sun visor. I've personally never encountered anything like it. It's very…Honda.
And then of course there are the Magic Seats. They are as simple as they are ingenious, and I can't imagine why every car maker on earth doesn't adopt this approach; it makes the rear space incredibly practical. I have heard that Honda have a patent on this hinge system; it is a special aspect of the car and we've tried to show it off as best as possible.
Honda has followed the Japanese trend of fitting its cars with CVT gearboxes, in fact in the two-model HR-V range, it is the only gearbox you can order. It certainly has some benefits, as well as a downside, which we've demonstrated in the video.
Of the two models available, the range-topping 1.8 Elegance and the 1.5 Comfort, we received the latter for filming and we found it to be well specced, but I did miss the rear park distance control. As the HR-V is a bit of a "segment-straddler", we have compared it to the Ford EcoSport and the Nissan Qashqai.
Let us know your thoughts in the comments below.
Honda HR-V versus Ford EcoSport and Nissan Qashqai
| | | |
| --- | --- | --- |
| | Honda HR-V 1.5 Comfort | Ford EcoSport 1.5 Titanium Auto |
| Price | R299 900 | R274 900 |
| Engine | 1.5 litre naturally-aspirated 4-cyl | 1.5 litre naturally-aspirated 4-cyl |
| Power | 88 kW | 82 kW |
| Torque | 145 Nm | 138 Nm |
| 0 – 100km/h | 12 seconds | 13.4 seconds |
| Fuel economy | 6.2L/100km | 6.5L/100km |
| Airbags | 6 | 6 |
| Boot space | 393-1002 litres | 362-705 litres |
| PDC | No | Yes |
| Warranty | 3 year/100 000km | 4 year/120 000km |
| Service Plan | 4 year/60 000km | 4 year/60 000km |
| | | |
| --- | --- | --- |
| | Honda HR-V 1.5 Comfort | Nissan Qashqai 1.2T Acenta Auto |
| Price | R299 900 | R334 200 |
| Engine | 1.5 litre naturally-aspirated 4-cyl | 1.2 litre 4-cyl turbo petrol |
| Power | 88 kW | 85 kW |
| Torque | 145 Nm | 165 Nm |
| 0 – 100km/h | 12 seconds | 12.9 seconds |
| Fuel economy | 6.2L/100km | 6.2L/100km |
| Airbags | 6 | 6 |
| Boot space | 393-1002 litres | 430-1585 litres |
| PDC | No | No |
| Warranty | 3 year/100 000km | 6 year/150 000 |
| Service Plan | 4 year/60 000km | 5 year/90 000 |