Honda has delivered an all-new Civic Type R... and rather sooner than many expected. How does this new model rank in the world of front-wheel-drive hot hatches... will the upcoming Renault Megane RS have its work cut out to regain the FWD crown?
We like: Absolute driving joy, everyday usability, performance and comfort.
We don't like: Could sound better, getting accustomed to the looks.
Alternatives
If you're prepared to wait: The Renault Megane RS is coming this year, so if you can hold out a while, it's the only real direct competitor available in our market. Except it's not... yet.
If you need AWD: The Ford Focus RS makes the right sounds and delivers ample power. It lacks the Type R's pure driving experience, but it has a drift mode, if that's your bag.
What's new?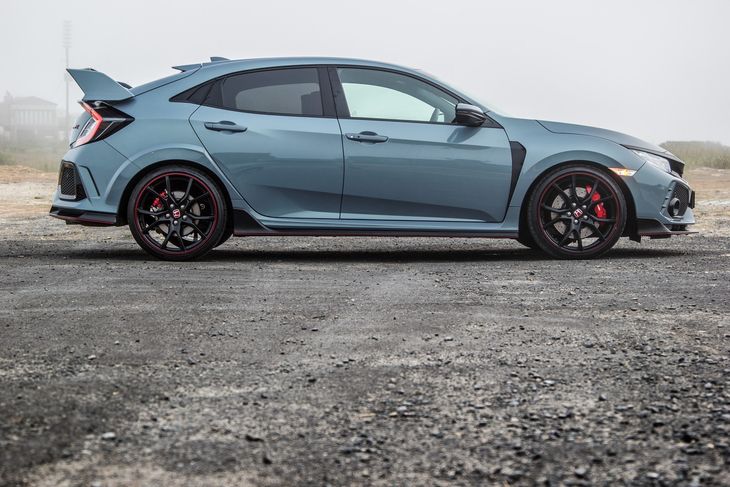 Just 2 years on from the last Type R, this model sees wholesale improvements in terms of performance and comfort.
As mentioned up top, the previous version of the Civic Type R only landed in South Africa in January 2016. Hardly 2 years have elapsed and now we have this: an all-new Civic Type R. How much could the Japanese marque have changed its hot hatch kingpin in such a short while? Well, a lot, as it turns out!
The engine remains the same 2.0-litre turbocharged unit as before, but with the help of new software and a lighter flywheel, it's able to spin up the revs quicker and deliver faster throttle response. It still delivers peak outputs of 228 kW and 400 Nm of torque with the redline limiting proceedings at 7 000 rpm.
The 3-pronged exhaust, as you will have noticed by now, project out of the centre of the rear diffuser and improve the flow rate, while that smaller-bore centre pipe increases the exhaust sound by no less than 2dB.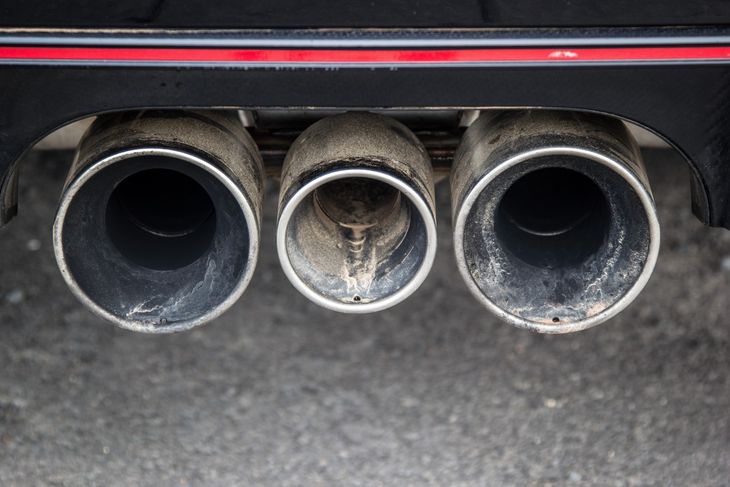 The smaller centre pipe increases sound output by 2dB over the previous model. Still could have more rort to it, however.
The chassis and suspension sport major changes. The all-new platform was built with the Type R in mind, so it's lighter and stiffer than before. The suspension has been designed to deal with torque steer better while adaptive damping should allow the Honda to be more comfortable in everyday use, but still responsive and agile on track. So, without getting into the minutia, those are the major changes to the new Type R. Has Honda effectively improved what was already a track-ready, hardcore hatch?
How does it fare in terms of...
Attacking a road?
There's no getting away from it, this new Type R is leaps and bounds ahead of any hot hatch in the new vehicle market. Perhaps not in terms of statistics and armchair races, but point it at a sinewy stretch of tarmac and the Honda will instil the essence of a pure driving machine at will.
The 6-speed manual gearbox is the only transmission available with this derivative (admittedly Honda doesn't have a capable dual-clutch 'box in its arsenal), but in true hot hatch tradition, the so-called stick shift is just brilliant. The short-throw action is simple and fast... it makes you feel like you're getting shifts done faster and, as a result, driving faster. It makes you want to work on the lost art of heel and toe, except there's a rev-syncing system that does it automatically for you.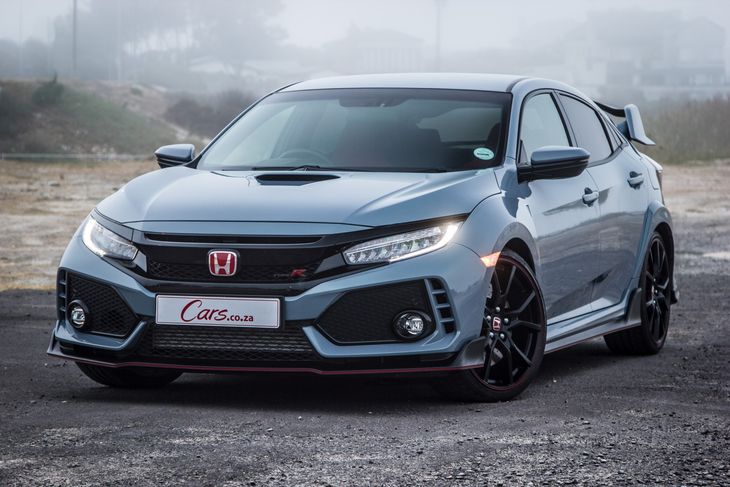 The Type R is one of the very best at inspiring confidence on a demanding piece of road.
The steering is fast, like Alfa-Romeo-Giulia fast, but without so much electronic-assistance-induced numbness. It has a more mechanical feel to it, with feedback that actually feels like it's coming from the road rather than a central processing unit lending electrical heft to the steering.
The new chassis and suspension settings have given the Type R better turn-in and more balance as you swing the Honda from side to side. It settles over bumps quickly and you can twirl the tiller with confidence and, for lack of a better description, aggression. By virtue of the steering being so rapid, small steering inputs are the order of the day, all of which makes the Honda feel hyper-responsive without feeling nervous/on a knife edge.
That front-wheel-drive-propensity-to-understeer notion is put entirely to bed as there is no hint of push from the front end. You would have to deliberately provoke the car by approaching a bend way too fast and adding armfuls of steering lock to notice any sort of understeer, but that's driver error – not the car's fault.
The new helical limited slip differential does most of its work on corner exit; shifting power to best keep the Type R on a tight line. It's not as intrusive as the Mercedes-AMG A45's diff and that's probably down the chassis being fundamentally attuned to a track car... The Honda is not a humdrum hatchback turned into a hyper hatch.
Using it every day?
This is absolutely the most astounding part of the new Type R. Switch it into comfort mode and the adaptive dampers noticeably change the driving experience. The Honda becomes a comfortable everyday car. Not comfortable as in for-a-track-weapon comfortable, but like a Golf or Audi non-performance-model comfortable. It's a party piece that no other hot hatch of this sort can match. A Golf R probably comes closest, but it cannot "turn it on" when it comes to track-time like the Type R can.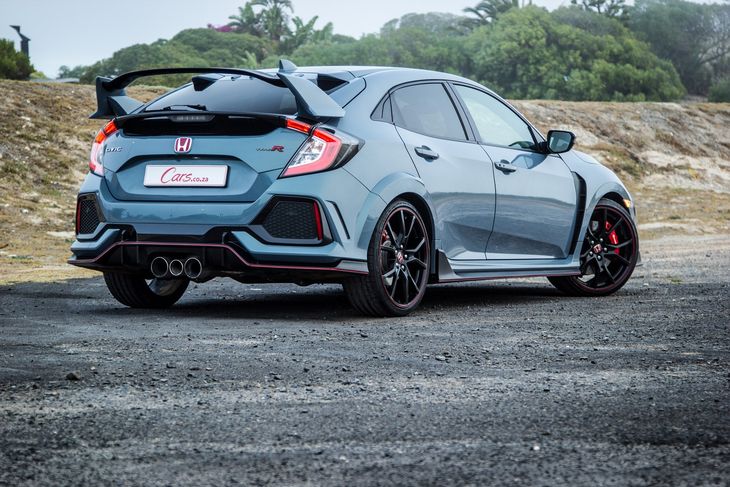 The adaptive damping makes the Type R easy to live with and extraordinarily comfortable, even on long journeys.
Seeing that the Honda is a 5-door compact hatchback, there's plenty of space for rear passengers, even with the front bucket seats taking up a fair chunk of space. The luggage bay is big at 414 litres and in typical Honda fashion, the rear seatback folds flat to free up enough space to fit a large mountain bike without having to take its front wheel off (yes, we did that). There's no room for a towbar because the exhaust plumbing runs through the centre, but then, who'd tow something with a Type R?!
Looking the part?
Look, the Honda's elaborately styled exterior design is certainly a lot to take in all at once. There are spoilers on top of spoilers, winglets everywhere and it has more fins than Finland. It looks like an extra from the Fast and Furious franchise! The paraphernalia is certainly over the top, but also functional for the purpose of creating aerodynamic efficiency. It could probably all have been done more subtly, like Renault did with the Megane Trophy or Mercedes-AMG does with the A45 4Matic.
It's unquestionably a love/hate relationship in terms of exterior looks, but the inside is less controversial. The sports seats fitted to the test unit are very red, but there's the option of plain black upholstery for conservatively-minded would-be buyers (if they exist as a species). The 2-tier instrument cluster from the previous Type R has been banished in favour of a single-tier unit with 3 separate binnacles. It's easier to understand and requires less looking around the cabin for a specific readout.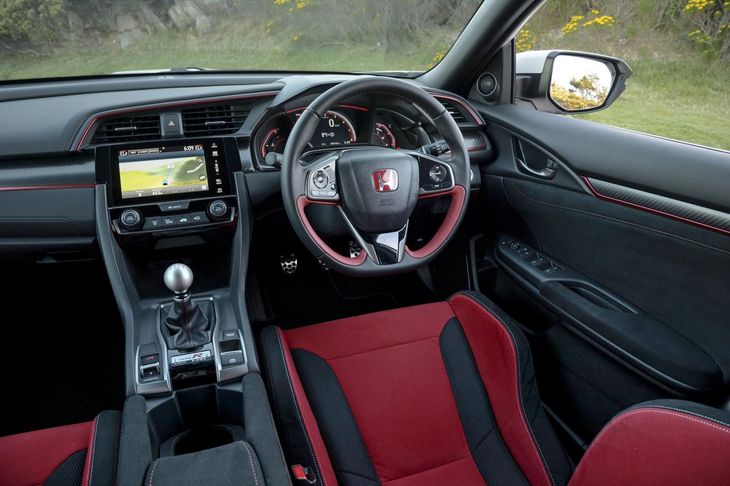 The interior is simpler than before and fully kitted with all the tech you'll want.
The infotainment system now includes Apple CarPlay and Android Auto compatibility, but its interface still feels a little sluggish to the touch and requires you to accept some or other "terms and conditions" every time you start the car.
Verdict
We've scratched our heads about this – we don't believe a track-focused hot hatch has ever been this pliant as an everyday road car. The new Type R ushers in a no-compromise option for those who thought hot hatches are synonymous with back-splintering drives to work and back.
The Honda's looks are divisive, to say the least, and for most of our testers, its appearance was the most difficult aspect to make peace with. It's not the sort of car that blends in well if you're in traffic or arriving at a social event. Believe us, you'll spend a lot of time explaining why it has so many exterior addenda.
Once you step inside and begin to open up the Type R's gifts, it awakens the racing driver inside you. It has poise, balance and confident steering. It works on a point and squirt strip of road just as well as a sweeping set of bends. The manual gearbox is a pleasure to work and enhances the experience as you synchronise seamlessly with the machine. Suffice to say the aforementioned new-generation Megane RS, which will undoubtedly be a brilliant driver's car, will need to beat the Type R first.
As a car, it's one of the very best out there, a brilliant driver's machine that's entirely usable day in and out. It's practical on the inside too; that's where you'll want to stay.
Related content:
Volkswagen Golf GTI (2017) Video Review
Volkswagen Golf R, GTI & GTD (2017) Track Comparison Video
Renault Megane RS 280 (2018) International Launch Review
Ford Focus RS (2016) Video Review
Interested in buying a used Civic Type R?