Haval has launched its new Jolion in South Africa, where it will eventually supersede the surging Chinese SUV brand's strong-selling H2 model. By offering near-family-car-like levels of practicality and specification, but at a price point more associated with a small crossover, the Jolion is well-positioned to claim a sizable chunk of its segment. Cars.co.za journalist Gero Lilleike sampled the Jolion in Johannesburg this week to bring you this report...
Haval means business! Yes, products from volume manufacturers such as Ford (EcoSport), Hyundai (Venue and Creta) and Volkswagen (T-Cross) are the "big hitters" in the small crossover/compact family car segment, but the market doesn't stand still; buying patterns are changing. Local buyers used to be very brand loyal/risk-averse when considering models from Chinese brands, but Haval has momentum firmly in its favour. Since its introduction to the local new-vehicle market in 2017, the brand has experienced phenomenal growth in South Africa... So much so, in fact, that it's currently ranked the 8th best-selling car brand in South Africa (as of March 2021), all in the space of fewer than 5 years! What other Chinese car brand has ever experienced such immense market penetration in South Africa?
Haval has, in many ways, broken the shackles of negative perception that has impeded Chinese brands' growth in our market in the past. And how? By offering feature-rich products at pocket-friendly prices, yes, but critically, in conjunction with admirable levels of quality and durability. That, in a nutshell, is what buyers in this segment want: value!
Enter the Haval Jolion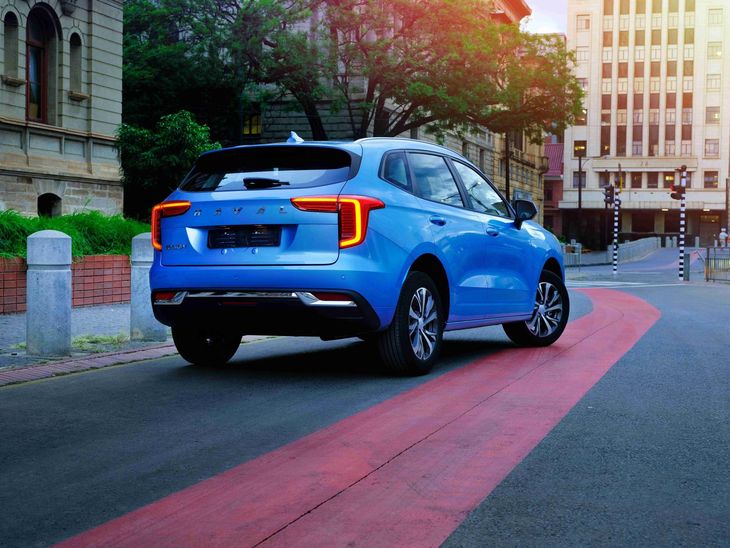 The Haval Jolion's arrival is bound to shake up the compact SUV segment.
Like its H2 predecessor, the Jolion joins a highly competitive segment, but its charm offensive begins right at the outset... well, with attractive packaging. In terms of styling, the Jolion hits the mark with its bold, expressive face that's dominated by chrome, while its fang-like headlight/DRL design adds further distinctiveness. What's more, the Jolion rides on smart-looking diamond-cut 18-inch alloy wheels.
Built on Haval's L.E.M.O.N platform, the Jolion measures 4 472 mm in length, 1 814 mm in width and 1 619 mm in height, which means it fills a parking bay with more gravitas than the aforementioned Volkswagen T-Cross and Hyundai Venue, for example – and, with a wheelbase of 2 700 mm, Haval has ensured the Jolion's interior is far more spacious than those of its chief compact family-car rivals.
What's the Haval Jolion's interior like?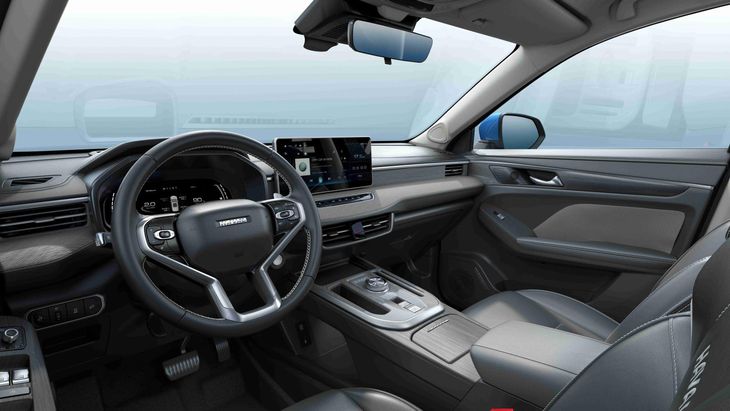 Arguably one of the most stylish cabins currently on offer in this segment...
In our opinion, the Jolion's interior design and the overall fit-and-finish of the cabin are right up there with the very best, if not directly comparable with the very best in the small crossover/compact family car segment. That's a sweeping statement to make, but the Jolion's bold (but handsome) cabin is tastefully complemented with a pleasant mix of hard-wearing and soft-touch materials and importantly, the interior doesn't look or feel cheap. Instead, it's quite premium inside! The tactile quality of the "drive dial" in the centre console, for example, illustrates that Haval's designers have paid attention to detail...
We were able to sample the range-topping Jolion 1.5T Super Luxury derivative (priced from R398 900), which comes equipped with a staggering number of so-called bells and whistles at a very attractive price. For a start, the seats are upholstered in leather (replete with white contrast stitching) and the driver's seat is 6-way electrically adjustable!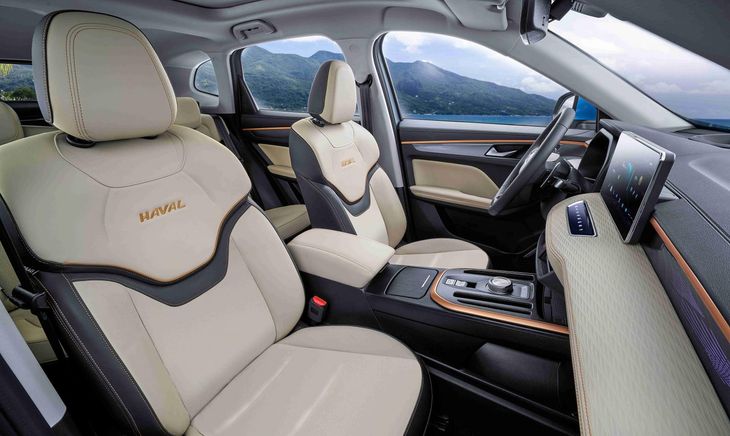 The Haval Jolion's interior has a premium "look and feel" that its rivals just can't match.
In terms of infotainment, a neat 12.3-inch floating touchscreen infotainment system is fitted. It has a clear, simple layout, is easy to use and while it is compatible with Apple CarPlay, Haval is currently doing its best to resolve ongoing licensing delays with Google to offer Android Auto. This matter will hopefully be sorted out soon but for now, you can vent your frustration at oh, I dunno, Donald Trump?
No fewer than 4 USB ports are provided, as is obligatory Bluetooth telephony with voice activation. Buyers will be chuffed to know that a wireless charging pad (to top up your smartphone) is also included!
Other nice-to-have features on offer in the top-spec Jolion include a panoramic sunroof, a multifunction steering wheel with paddle shifters nogal, a 10.3-inch digital instrument cluster, adaptive cruise control, lane keep assist, blind-spot monitoring, 360-degree camera and a reverse-view camera with guidelines.
For safety-conscious buyers, it's good to know that half a dozen airbags are fitted, as well as ABS with EBD, electronic stability control with traction control, hill assist, rear-cross traffic alert and tyre pressure monitors. Crash test results for the Haval Jolion have yet to be conducted and/or released.
As far as practicality is concerned, Haval's newcomer offers simply excellent, perhaps even class-leading, rear legroom – certainly enough to make would-be family-car buyers take a closer look. Haval claims a luggage capacity of 337 litres, which is admittedly more small-crossover-like, however; further space (up to 1 333 litres, apparently) can be accessed by folding the 60:40 split rear seats down.
What is the Haval Jolion like to drive?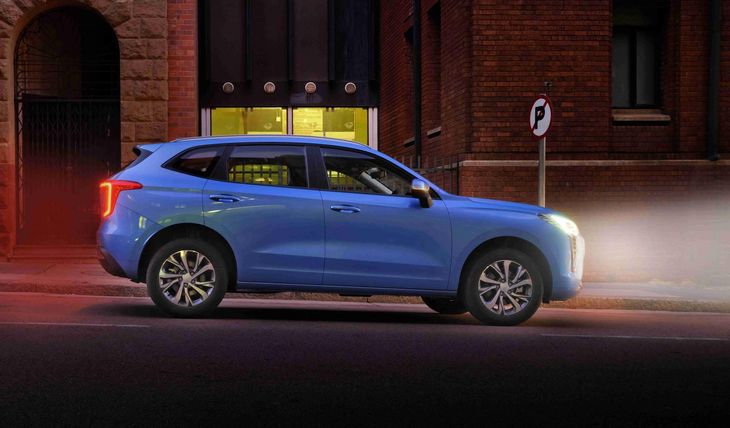 With competitive outputs and respectable levels of refinement, Jolion owners should have little to complain about.
Outputs from the Jolion's 1.5-litre turbopetrol engine are very competitive compared with those of its major rivals in the compact family-car segment. The Haval powerplant produces peak outputs of 105 kW and 210 Nm of torque and is mated with either a 5-speed manual transmission or, in this case, a 7-speed dual-clutch automatic transmission.
The engine and transmission are well-paired and produce fair off-the-line acceleration, sufficient punch to execute quick overtaking manoeuvres, as well as generally pleasing highway cruising ability.
The steering-mounted paddle shifters add some sportiness to the driving experience too, allowing the driver to drop a cog or two to keep the engine in its sweet spot. The DCT transmission, however, is best left to its own devices and while it's not quite as sharp and responsive as Volkswagen's praised DSG auto' box, it's a notable improvement on Haval's 6-speed automatic transmission. The driver can also toggle between Standard, Eco, Sport and Snowfield drive modes to suit the prevailing driving situation.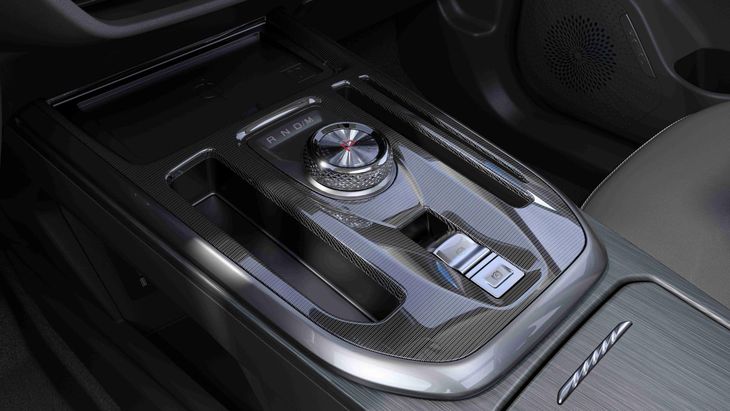 The Jolion's drive dial replaces the traditional automatic stick shift and it gives the interior some added upmarket appeal.
It must be said that the engine is quite refined under "normal" driving conditions; very little in the way of engine noise permeates the cabin. Wind and road noise are also kept to a minimum. As to be expected, engine noise does get noticeably louder under harder acceleration, but it's certainly not unbearable.
As far as ride quality and handling are concerned, the Jolion performs well overall – its pliant suspension setup makes for comfortable progress and is forgiving, even on poor surfaces. We must say, however, that there's a vagueness to the Jolion's steering feel, which means that it's perhaps not as responsive as some of its rivals' tillers. Let's be honest, however – most drivers probably won't even notice that characteristic! The driver, however, can toggle between steering modes such as Light (for city driving), Comfort (to optimise comfort) and Sport (for enthusiastic driving).
Lastly, a word on fuel consumption; it's perhaps the only obvious weakness in the Jolion's package. Haval claims an average consumption figure of 8.1 L/100 km, but during our 200-km evaluation drive, the Jolion returned figures of around 9.5 L/100 km, which is on the higher side of the spectrum for a car with a 1.5-litre engine, albeit a turbocharged one. It must be added, however, that the test units we drove during the launch were brand new and their engines had not been run-in yet. We will, therefore, reserve our final judgement until we have the opportunity to test the Jolion thoroughly in the near future.
Should you consider buying the Haval Jolion?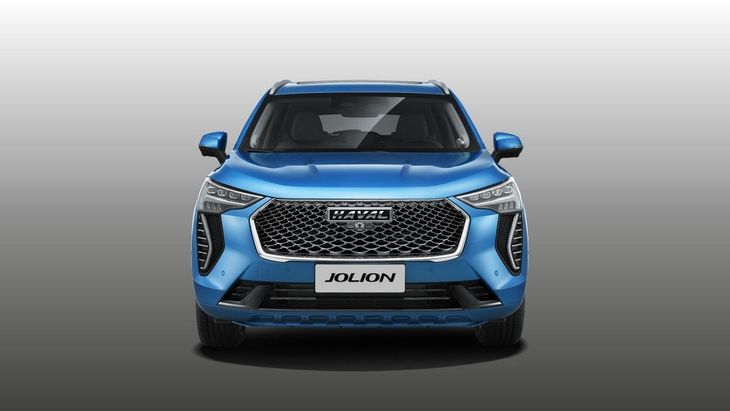 The Jolion is likely to be a popular choice in the compact family car segment. There's so much value on offer here!
The short answer is a resounding yes! Or, at the very least, the Jolion should be on your shortlist if you are looking to buy a brand new small crossover/compact family car with a budget of under R400k.
The Chinese newcomer ticks so many boxes! Not only is it stylish inside and out, but the Haval's also generously equipped with big-car features that bolster its value proposition considerably. Moreover, because of its larger footprint, you get a spacious and practical interior. In terms of drivability, the Jolion's performance is more than adequate for both city and highway use.
In terms of overall value, the Jolion is just about unbeatable at its price point. For example, the smaller, range-topping Volkswagen T-Cross 1.5TSI 110kW R-Line is priced at R458 000 and while it does have marginally better power and torque outputs, it doesn't offer nearly as many features or occupant space as what Haval offers in its top-spec Jolion 1.5T Super Luxury, priced at R398 900.
Sheer value for money is perhaps the Jolion's greatest strength and at a time when consumers have to count every cent they spend, that counts for a lot!
How much does the Haval Jolion Cost in South Africa?
| | |
| --- | --- |
| 1.5T City Manual | R299 900 |
| 1.5T Luxury Manual | R332 900 |
| 1.5T Premium 7-spd DCT Auto | R339 900 |
| 1.5T Luxury 7-sped DCT Auto | R367 900 |
| 1.5T Super Luxury 7-sped DCT Auto | R398 900 |
The Haval Jolion is sold with a 5-year/100 000 km warranty and a 5-year/60 000 km service plan.
Buy a new or used Haval on Cars.co.za
Related Content:
China's stealthy progress – what it bodes for SA