The G20-generation BMW 3 Series may set a benchmark by virtue of its all-round accomplishment, but its focus on smart packaging and cutting-edge connectivity suggests that, as far as the brand's business class sedan is concerned, genuine driver involvement will be reserved for M models and M-flavoured derivatives from now on.
I have an acquaintance who's a devout disciple of personal electronic devices produced by a company that's named after a fruit and based in Cupertino, California. From his preferred laptop, to favourite tablet, a "still best-in-business" smartphone and even a little square limpet that he plugs into his home AV system – they all bear their maker's nibbled marque. He also has a media player, which he no longer uses, but stores in a drawer just to ensure his collection is almost complete... I anticipate a smartwatch might soon grace his wrist, provided he can find a specific use for one.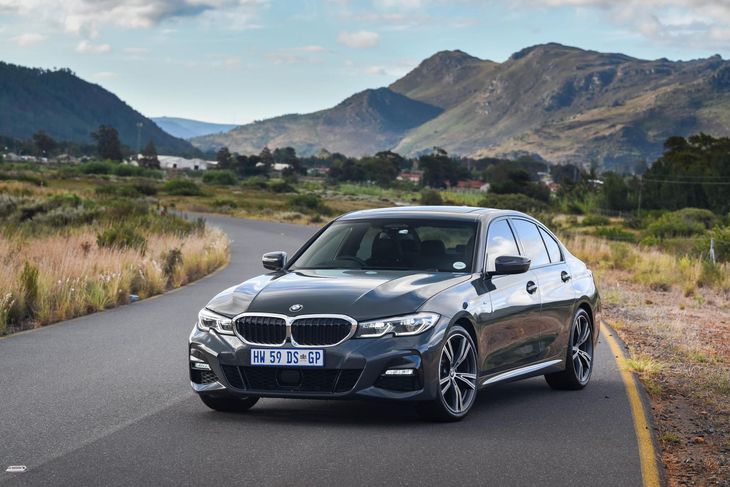 Launched in South Africa in March 2019, the G20-generation sedan is the most sophisticated and luxurious 3 Series to date.
That company used to be renowned for producing the finest desktop computers in the world – it was its only claim to fame. It still builds excellent keyboard-and-mouse-operated machines (so I'm told), but today, that side of the business is not what the firm's best known for. Incidentally, around the same time that Messrs Jobs and Wozniak started building the company that would become the consumer cult it is now, BMW established itself as the builder of sporty luxury cars. Back then Audi made 1 world rally-inspired sportscar of note and Mercedes-Benz, having discontinued the 300 SEL 6.3, had a handful of large-engined SLs and SECs. For the most part, it left the AMG tuning firm in Affalterbach to its own, um, devices...
In SA, 3 Series is the bedrock of BMW
And although BMW certainly established its sporty reputation in the Seventies (even in South Africa, through the 530 MLE), I would humbly submit that it was the arrival of the second-generation (E30) 3 Series, which went into production at the Munich-based firm's Rosslyn plant in 1983, that made the Blue and White Roundel a household name in South Africa. The unashamedly boxy, compact, rear-wheel-driven E30 was responsive, involving (in the wet, at its limit, perhaps excessively so), inspirational, as well as aspirational. It reached its zenith in the forms of the unique-to-SA 333i and 325iS homologation specials, which respectively has, and will be, featured by our SentiMETAL brand. Watch the 333i feature video.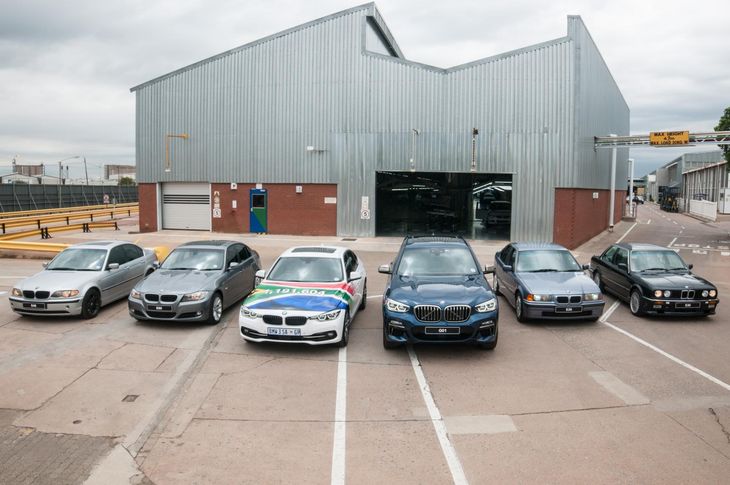 BMW now produces the current X3 range at its Rosslyn plant, but before that, the firm built 5 generations of the 3 Series in South Africa.
When BMW SA commenced local manufacture of the current generation X3 executive SUV last year, it brought to an end a 35-year run of building 3 Series models in Mzansi (5 generations rolled off the production line). And, in some ways, the latest G20 3 Series, which is based on BMW's modular CLAR platform – as most medium to large Bimmers now are – finally extinguishes the spirit of the E30/"Gusheshe"/"Bhotsotso". But why?
Evolution to a luxury car began a while ago...
Well, that's because with each generation, from the E36 (which arrived in South Africa in 1992) onwards, the 3 Series' focus has shifted further away from dynamism and driver involvement in the pursuits of spaciousness, refinement, technology and luxury. Since the Nineties, BMW's countrymen (Audi and Mercedes-Benz) and more recently, European (including British, for the time being anyway) and Japanese rivals have joined the melee in the compact executive sedan segment. And, as a consequence, seated in car manufacturer's boardrooms across the globe, engineers, marketers and beancounters have knocked heads to devise and produce business-class cars that could be "all things to all men" (sic).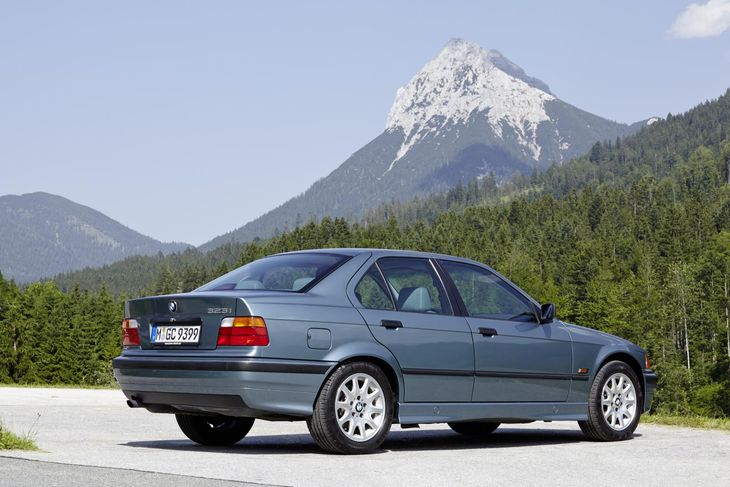 Although the 2nd-gen 3 Series was offered in 4-door guise, the model became a genuine compact executive sedan with the E90.
In the case of BMW's 3 Series, this (well-intended) quest for all-round accomplishment has finally come to fruition with the G20-generation car. But if the brilliance of the Bavarian marque's business class sedan has made the 5 Series executive sedan look increasingly superfluous in recent times, those who sought distilled driver involvement have had to hold out for prohibitively expensive larger-engined derivatives/models in order to the savour that what made the 3 Series so loved in the first place (at least they could splurge on M Sport trim lines, for what that was worth).
"Well, there's always the M3 (or M4) that you can place on a pedestal/lust after," I hear you say, but the last one's price started at R1.255 million!
Must lower-rung 3 Series derivatives be anodyne?
Wouldn't it be fair to say, in the case of the most recent iterations of the 3 Series, that the majority of entry-level to mid-range derivatives were bought by people who merely wanted the right to say "I drive a 3 Series?" I can't help but wonder whether those buyers, when they heard the uninspiring hums of their cars' "EfficientDynamic" 3- or 4-pot engines and twirled their cars' inert-feeling, over-assisted steering 'wheels, did they sigh wistfully, if only in their minds? Granted, the (E36) 316i, (E46) 318i and (E90) 320i weren't particularly sparkling to drive either, but still.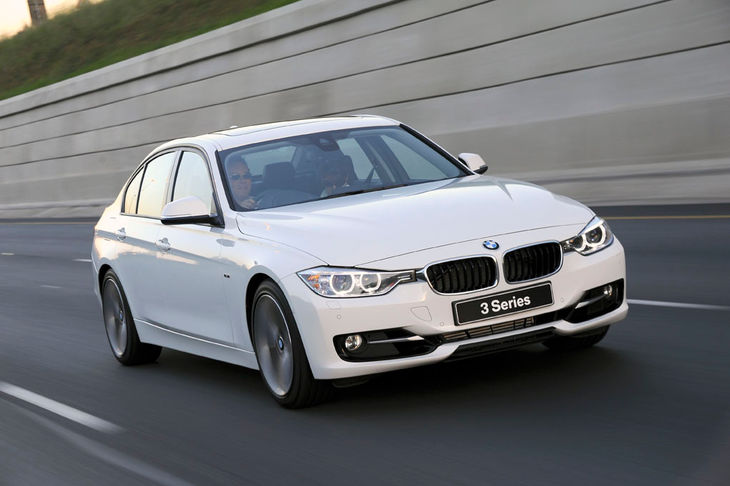 The launch of a 3-cylinder turbopetrol 316i derivative in the F30 range made the 3 Series more accessible to a wider range of buyers.
We'd already got an inkling of this with the previous-generation (F30) car, but it's palpable that the latest 3 Series is a luxury car 1st, and a sporty one 2nd, perhaps 3rd. That's not to say it doesn't have a good powertrain, the 330i's turbocharged 2.0-litre 4-cylinder motor produces a credible 190 kW and 400 Nm, it doesn't sound very inspiring, but gets down the road with a brisk turn of speed (when prompted). It offers excellent on-road refinement courtesy of an acoustically-insulated cabin and hydraulic bump-stops that facilitate an absorbent ride quality. What's more, it offers a comfortable, well-made cabin and a plethora of electronic features with a tap-, swipe-, pinch- and gesture-sensitive interface. Read the review.
"Hey BMW" is always listening
The G20-generation 3 Series is surely a product that my acquaintance's favourite electronic device-making company (yes, the one with the cult following) would be proud to be associated with. It's a beautifully-hewn "smartphone on wheels" and yes, with features such as its BMW Personal Assistant, you can verbally interact with it while it surreptitiously learns your habits and, ostensibly, adapts to your everyday motoring needs.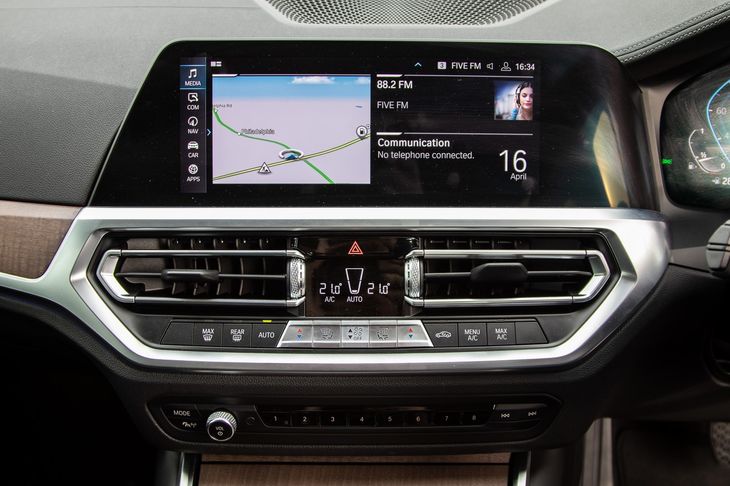 With the HEA package, the G20 generation 3 Series' state-of-the-art electronic interface accepts iDrive, touch, gesture and voice commands.
However, I never thought I'd see the day that the thrust of a "New 3 Series" product pitch would be its technological prowess and integral refinement, with dynamism and driver involvement being almost an afterthought. From my experience of the 330i Sport Line, I can confidently declare that the G20 is still satisfying to drive, but it now feels incongruent, almost inappropriate, to wield it at an enthusiastic pace. Perhaps that's the price to pay for all that refinement and sophistication; maybe I'm subconsciously worried "Hey BMW" will acclimate the cabin to make me "calm the hell down".
Now, it's all about odd and even model names...
BMW used to be renowned for building driver's cars, but, like its aforementioned Silicon Valley counterpart, it's diversified its product range to cater for the myriad segments of the new vehicle market. That's not necessarily only a good thing, though. For example, in 2013, the 3 Series Coupe was re-imagined as the 4 Series, because, these days, it's all about odd and even numbers for the Munich-based brand. Apologies to BMW for this flagrant reduction of its product strategy, but the most expedient way to explain the firm's model-naming convention is: the odd-numbered ranges are buttoned up, smart and luxurious cars, while the even-numbered models are more emotionally-appealing, sporty and, I guess, "engaging".
That means the 3 Series, as an odd-numbered range, has a default setting of "buttoned up, smart and luxurious"... unless it has an "M" in its name.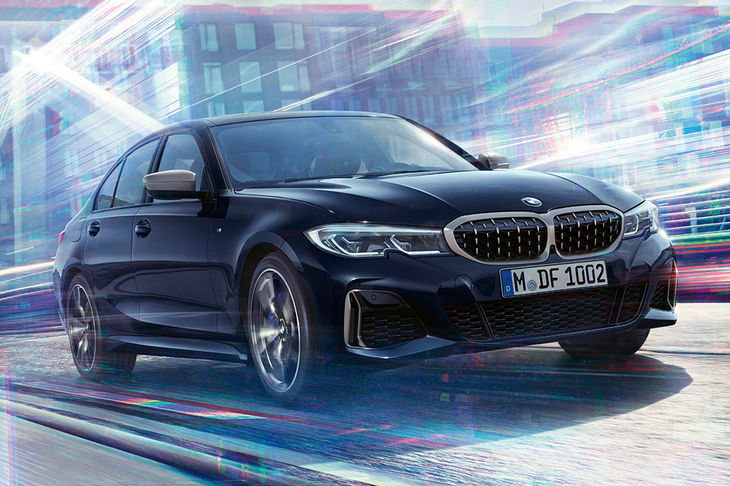 The eagerly awaited M340i xDrive will make its South African debut towards the latter end of 2019.
Ah, the once-exclusive M. Whereas solitary M models used to sit at the apogees of their respective ranges, BMW is now likely to sell many versions of those cars and SUVs. Just under them, you'll find M Division-fettled derivatives. In the case of the G20 3 Series, the M-flavoured derivative will be the M340i xDrive, a prototype of which Cars.co.za consumer experience manager Hannes Oosthuizen has sampled and, in his learned estimation, it will thrill aficionados when it reaches SA before year-end. Read about his experience of the M340i xDrive at an international media event here.
But what will that M340i xDrive cost when it arrives in South Africa? Surely close to R1 million, and that's well beyond the aspirations of the overwhelming majority of would-be BMW buyers in our beloved Republic. It's been reported that the upcoming 1 and 2 Series ranges will be underpinned by a front-wheel-drive platform, with all-wheel-drive reserved for the performance (read: M model and M-flavoured) versions. Now, that's not to say they will definitely be anodyne, despite the worst efforts of the 2 Series Active Tourer, but they're unlikely to be as spunky as the current crop of 1s and 2s. After the FWD 2 Series Gran Coupe debuts at the LA motor show later this year, we'll have a better idea…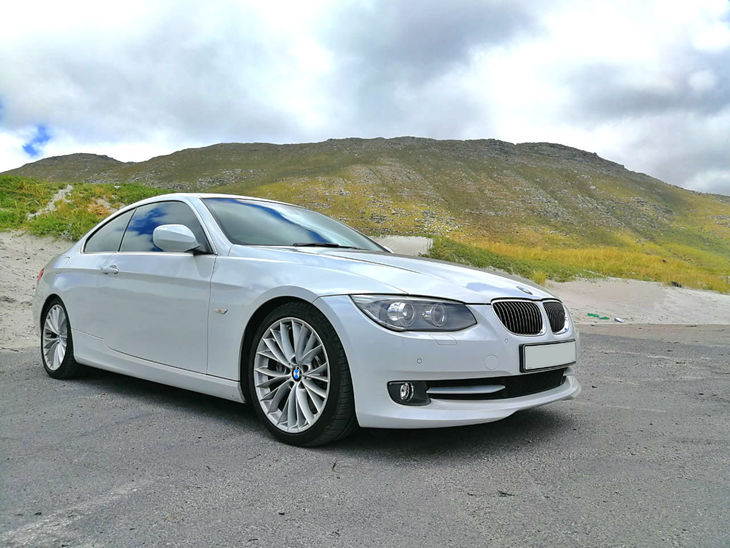 Is the last 3 Series Coupe, replete with hydraulically assisted steering and N55 3.0-litre turbopetrol engine, set to be a future classic?
So, where will BMW's adoring fans be able to find genuine driver's cars that they can realistically hope to own in future? Sadly, the used car market. I'm on the 3rd used BMW I've had the pleasure and privilege of owning and, to just reiterate, the G20-generation 3 Series is an excellent product.
BMW should be "the new BMW"
Be that as it may, in BMW's quest to build the ultimate business class sedan, the Munich-based firm has buried the driver involvement/sportiness that used to be so integral to the 3 Series so deeply under the G20-generation car's swathes of sound deadening, sophisticated electronics and a finessed suspension that you'll have to rob a bank/win the lottery/inherit a stack of capital just to get your hands on an evocative one.
And that's a pity. When I recently read an online opinion piece that suggested "Mazda could be the new BMW for petrolheads", my first thought was "Good for Mazda". As for the next thought, well, that one was tinged with sadness. Why can't BMW be... "the new BMW"?
Related content:
BMW 330i Sport Line (2019) Review
BMW 530 MLE: Restoration of an SA icon
Classic Drive: BMW 325iS "Gusheshe" & 333i
The unique-to-SA BMW 333i: SentiMETAL Ep4
5 of the Best (Non M-model) BMW Engines Ever Made
5 of the Best BMW M Engines Ever Made
Interested in buying a new/used BMW?