Who were the big movers and shakers in the motor industry in 2017? Well, go right back to the beginning of the invention of the automobile and you'll find your answer. Obviously, there were some other hits over the year, Lance Branquino breaks down some rather interesting worldwide results.
In a year when the world's automotive experts and industry analysts obsessed about a Californian company – Tesla – which managed to sell a little over 100 000 cars, Mercedes-Benz casually went about having its best year of customer deliveries ever, with 2 289 344 units sold. And not a single one of those could be classed as an entry-level motoring purchase.
VW bested Toyota as the absolute global sales leader for automobiles last year, with a margin of some 350 000 cars between the German company's 10.7m units and Japan's best effort of 10.35m. Most extraordinarily, VW's 2017 sales grew by 3.8% year-on-year, even in lieu of the U.S. diesel emission scandal. Proof that popular hysteria rarely correlates with purchasing activism.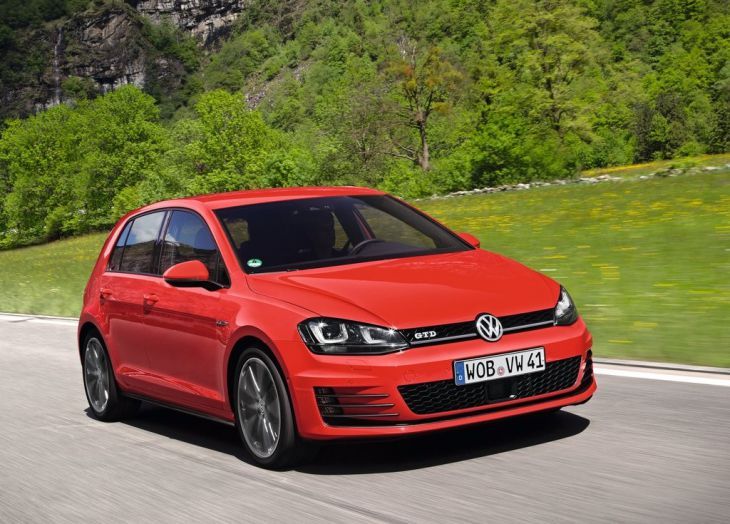 VW is still not feeling the effects of Dieselgate and the group became the number one selling manufacturer in 2017.
Many of VW and Toyota's numbers for 2017 were comprised of affordable A- and B-segment cars, and despite Audi, Bentley, Lamborghini and Porsche, and for Toyota, Lexus, contributing handsomely, there is no questioning the status afforded to Mercedes this January. It has rightfully claimed its place as the most successful premium car brand, measured by total vehicles sold.
To become the most popular luxury car brand Mercedes did not embark on a global price discounting strategy. It simply flooded the market with a diversity of product. By the end of 2017 Mercedes marketed an immense portfolio of products, nearly 30 strong. There is no other premium car brand with such variety and the numbers are fulfilling a destiny set in motion by Mercedes, a decade ago, when it committed to becoming bolder in its customer targeting and vehicle design.
In total Mercedes assembled and delivered nearly 2.3m vehicles. A considerable number, yes, but it's meaningless without scrutiny. Of greater interest is learning which vehicles sold best, enabling a consensus prediction of where the market is going – instead of where you imagine it's trending towards.
Electric doesn't matter - yet
The statistical evidence is overwhelming. Mercedes-Benz's subdivision of all things related to going very fast, powered by unleaded fuel, sold more cars than Tesla did. In 2017, new owners welcomed 131 970 AMGs to their private garages. None of them with battery power, not even the slightest whim of hybridisation available – unless you are one of the chosen few, destined to own a Project One.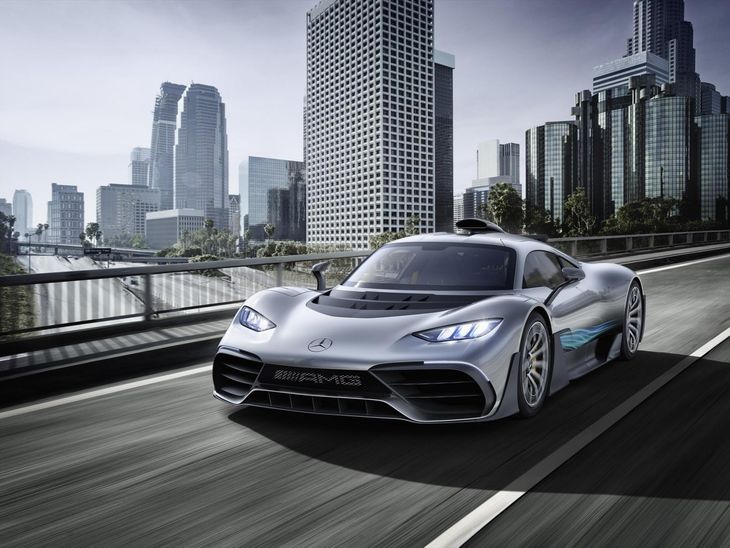 AMG doesn't really do hybrid performance cars unless it's one of the very few that got their hands on this Project One.
AMG's rampant success does contextualise quite how insignificant Tesla is at its project of transforming global emissions with electrification, whilst competing exclusively in the premium domain of that definitive legacy brand: Mercedes. Tesla's made a habit of quoting performance figures for its cars, but people who like going that fast, aren't interested in driving a battery powered car.
SUVs are everything
There's absolutely no surprise in the rise of SUVs as a preeminent requirement for any successful premium automotive business. Companies which have a majority of their product mix in SUVs and crossovers have done astoundingly well.
Volvo sold 571 577, its most profitable year on record, whilst Jaguar Land Rover (JLR) also achieved unprecedented success, with 621 109 units. Both those entities have been reinvigorated by their offering of large, luxury SUVs. The risk, though, for JLR, is its reliance on diesel engines for its large SUVs.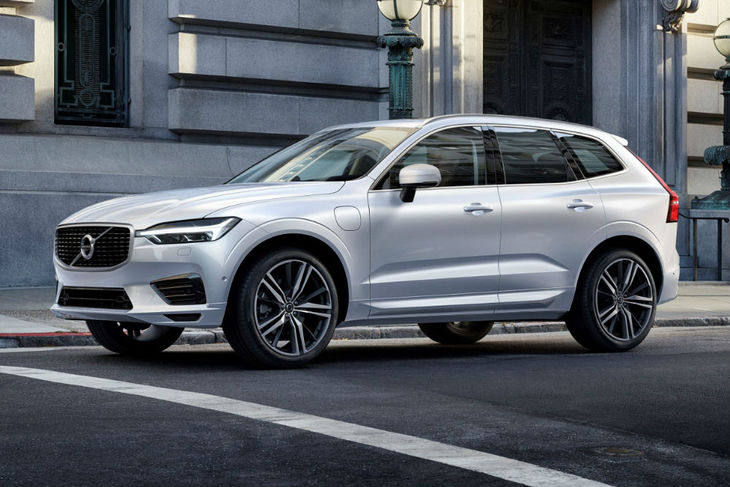 Volvo too had its best year on record in 2017. It's also perfectly placed to meet future legislation prioritising hybrids.
Anti-diesel legislation is being scripted apace in Europe and North America, Jaguar and Land Rover's traditionally most important markets, which could force JLR into an expensive, and unforeseen, powertrain development cycle far earlier than anticipated. Volvo, conversely, with its hybridized SUVs, is in an excellent position to capitalise on the execution of the anti-diesel lobby, globally.
For Mercedes, it's sales success was no different. SUVs totalled 805 000 of total sales volume, accounting for 35% of all Mercedes-Benz product delivered. Odds are that 2018 could reinforce that SUV sales percentage, and possibly see it swell, as the iconic Geländewagen has benefited from a huge re-engineering investment.
But is the most popular premium car, an SUV?
Despite the importance of SUVs, what is telling about Mercedes-Benz's record sales statistics from 2017, is that the imminent end of the four-door sedan could be a rumour greatly exaggerated.
The most popular model, globally, for Mercedes, remains its C-Class; which had a very healthy 2017 with 415 000 sales. Evidently, many luxury car buyers still prefer an E-Class to any equivalent SUV too, with the archetypal four-door luxury Mercedes having sold 350 000 units.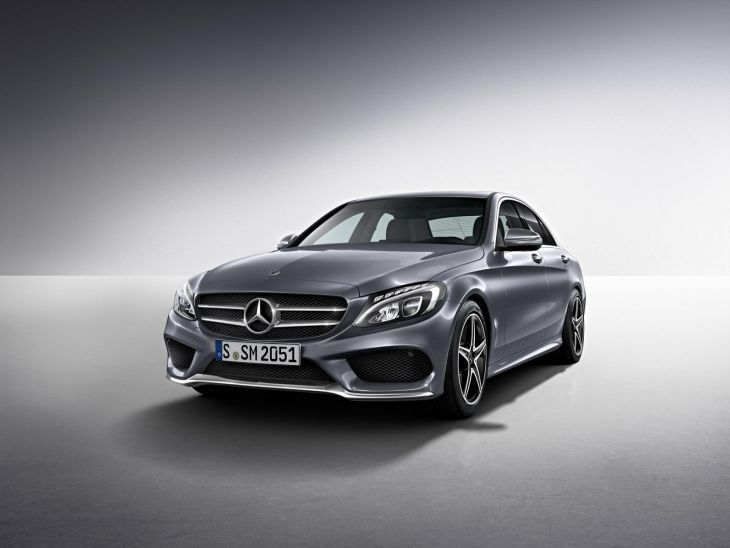 The C-Class still topped Merc's best-selling list. The E-Class too, showed that sedans aren't dead just yet.
It's true that much of the supporting demand for such impressive volumes in both C- and E-Class sourced from China, where four-door cars, especially long-wheelbase versions, are terrifically popular. Mercedes has expertly played to this market with its mid-sized luxury sedans, whilst also producing a swathe of SUVs and crossovers to leverage the momentum in established markets such as North America, where luxury cars are being swiftly replaced by luxury SUVs.
Good news for SA?
Is any of this significant to South Africans? Well, yes. The continued robustness of C-Class sales, ranking it as the most popular of all Mercedes-Benz's products, is nothing less than crucial for the East London economy. On the banks of the Buffalo River, a fair portion of the world's C-Class production is built for export, creating necessary employment and downstream small business stimulus, without which, East London would be in a world of economic bother. Strong C-Class demand is a great benefit to people of the Buffalo City municipal region.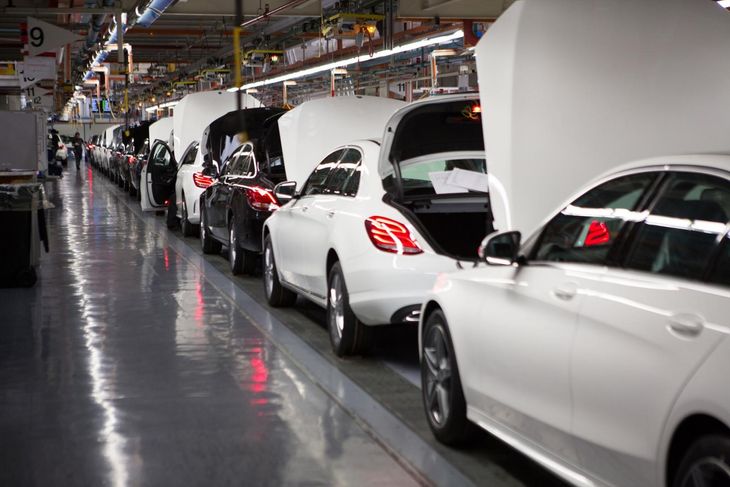 With East London being a major exporter of the C-Class, hopes are that the sedan will continue to sell well.
Beyond the fundamental economics of Mercedes-Benz's local manufacturing being an advantage to South Africans, there's was also a small number, which nobody appeared to notice, of special significance in the 2017 sales statistics. X-Class. Mercedes might only have sold a nearly imperceptible 1900 of its new double-cab bakkies last year, but these were debut deliveries, to the European market.
All the most significant double-cab markets are outside of Europe and once X-Class production successfully ramps-up, the most keenly anticipated bakkie of 2018 could add handsomely to Mercedes-Benz's sales this year. There is no other premium brand marketing a bakkie and the strategy for Mercedes is undoubtedly to gain market share and sales momentum where its traditional rival, BMW, cannot.
Although X-Class is not confirmed for the world's largest bakkie market, America, the commitment of Ford in bringing its Ranger 'back home' to the United States, makes a compelling case for 'compact trucks', what South Africans would class as a standard bakkie, is becoming a vibrant new segment Stateside. If Mercedes was to deliver X-Class to American customers as a response to Ford's reintroduction of Ranger, the sales volumes could be massive, gifting the three-pointed star brand a margin of sales superiority that would be nearly impossible for BMW to gain on – unless it diversified into a bakkie of its own.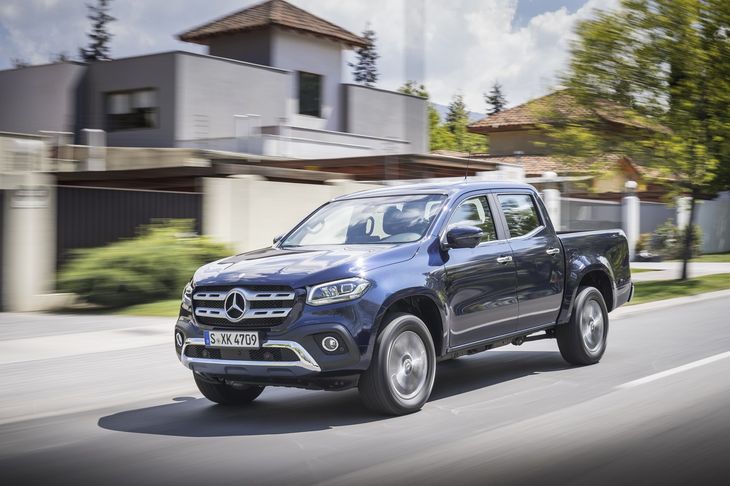 Merc will hope to extend the gap to rival BMW with the X-Class, a market where BMW does not compete.
Bakkies aside, the profit pony for Mercedes-Benz has inarguably been AMG. The performance division sold 131 970 of its cars and none of them have thin margins. A tremendously clever enterprise, delivering customer satisfaction with excellent scaling due to a range of modular turbocharged engines, AMG's 33% growth is not only hugely beneficial to Mercedes-Benz's business but also, to its brand image.
It was a stellar year for Mercedes in 2017, but the numbers disprove some public perception too. We believe that SUVs are cannibalising sedans. But the C- and E-Class sales indicate otherwise. Trends are crucial, and doubly so for Mercedes, because it commands the world's most substantial automotive R&D budget, spending R160m per day on making its next-generation vehicles, the best they can be.
Decisions on how that R&D spend is allocated, investing in future technologies, is greatly determined by what is selling best. After breaking down the numbers from the world's most popular premium car brand, the conclusion is that C-Class sedan is going to be with us for quite some time yet. Which is great news for anybody living in East London.

Related content
New Car Sales Summary for December 2017
SA's Unsung Off-Road Sales Hero