The dismal failure of the Mercedes-Benz X-Class won't be forgotten and we'd bet the Stuttgart-based manufacturer would be keen to make amends. How about a G-Class based bakkie then?
The Mercedes-Benz X-Class factory will stop making this model in May 2020, instead focusing on producing the Nissan Navara. It was not a success at all, with dismal sales globally. Mercedes-Benz is likely a tad embarrassed by this blatant failure and potentially, could offer something that would actually find favour in the hearts and minds of the bakkie market. While not official, these Mercedes-Benz G-Class bakkie renders look fantastic.
Thanks to artist j.b cars on Instagram, we get a good idea of what a Mercedes-Benz G-Class single cab bakkie would look like. We know Mercedes-Benz can do a G-Class bakkie, there's been one on sale in Australia and Brabus has made a double-cab version which you can check out here.
What you see here is the AMG version, packing a twin-turbocharged V8 petrol engine - something the X-Class was never offered with, despite the Internet begging for one. Should Mercedes-Benz use the G-Class as a base for a new high-end bakkie version?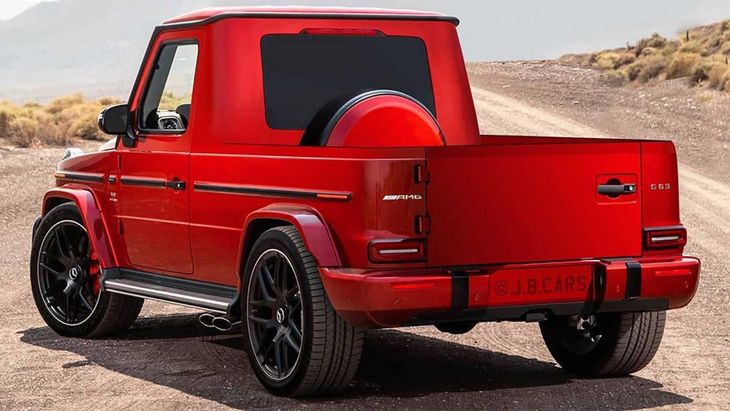 Yes, we like this a lot.
We have many Mercedes-Benz G-Class models for sale, browse stock here.
Further Reading
Brabus Announces V12-Powered G-Class
Merc G63 Double-cab with 588 kW