Kia revealed its latest Proceed concept as well as a rugged looking Picanto at the 2017 Frankfurt motor show.
The Proceed is the prelude to the Cee'd, a European hatchback that Kia doesn't bring to SA. It's quite similar to the Cerato in shape and size so sort of makes sense that both models don't overlap in our local market. This concept sees Kia taking the Cee'd into new territory with what it calls an extended hot hatchback.
It's difficult to see how much different it is to a regular coupe, but Kia is convinced that the Proceed concept provides an alternative to customers looking for a sporty 3-door hatchback. Gregory Guillaume, Chief Designer Europe for Kia Motors, commented: "the Proceed Concept represents a bold new vision of how the vibrant soul of the pro_cee'd could be reincarnated and revitalised for a new generation of performance-oriented drivers."
No other details have been provided about the Proceed other than the Sharkblade bodywork panel at the rear that helps reinforce the roof as there are no B-pillars in the car.
Picanto X-Line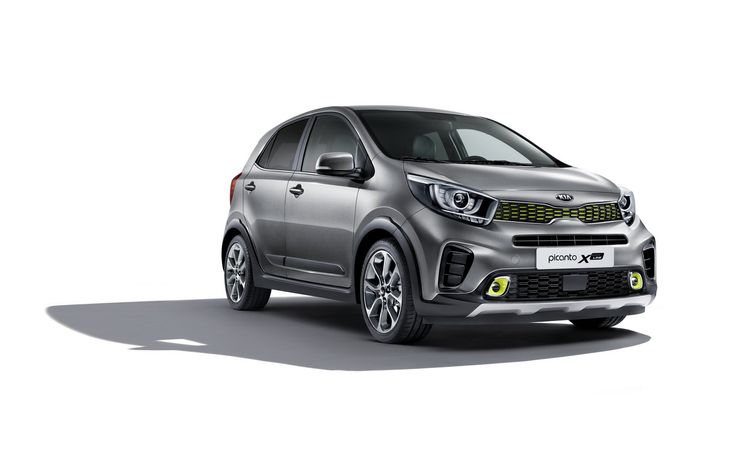 Rugged looking Picanto X-Line is the most powerful Picanto ever.
Taking inspiration from its SUVs, Kia has thrown together a rather rugged looking Picanto for the Frankfurt show. The Picanto X-Line features 15 mm of extra ground clearance and plans to mix it with the likes of the Renault Sandero Stepway and Volkswagen Cross up! The Picanto X-Line also uses Kia's 1.0-litre turbopetrol engine it puts out 74 kW and Kia claims the X-Line is the most powerful Picanto ever. Kia also mentioned that the turbopetrol engine could be used in other variants of the Picanto soon. We'll have to wait and see if this technology filters through to local models in the future.
Related content
Juliet McGuire tests a trio of budget cars
Update: Hyundai Santa Cruz Gets Production Green Light