Ford is preparing to revive the iconic Mach 1 badge for the Mustang.
The Ford Mustang Mach 1 will be making a comeback and will be sold as a flagship Mustang model. Badged as a 2021 model, the new Ford Mustang Mach 1 is still under development as you can see from the photos, but here's what we know so far, thanks to Ford sharing a number of details.
Under the bonnet will be a naturally-aspirated 5.0-litre V8 engine as well as some mechanicals to make it what Ford calls 'the most track-ready 5.0-litre Mustang ever.' We're guessing that means a well-sorted suspension as well as some beefier brakes. The original Ford Mustang Mach 1 was launched back in 1969 and immediately found favour as it was more attainable than the highly sought-after Boss and Shelby models.
"Mach 1 has a special place in Mustang history, and it's time for this special edition to claim the top spot in our 5.0-litre V8 performance lineup and reward our most hardcore Mustang enthusiasts who demand that next level of power, precision and collectability," said Dave Pericak, director, Ford Icons. "Like the original, the all-new Mustang Mach 1 will be true to its heritage, delivering great looks and as the most track-capable 5.0-litre Mustang ever."
Watch this space and as always, we'll update you as soon as we hear more info.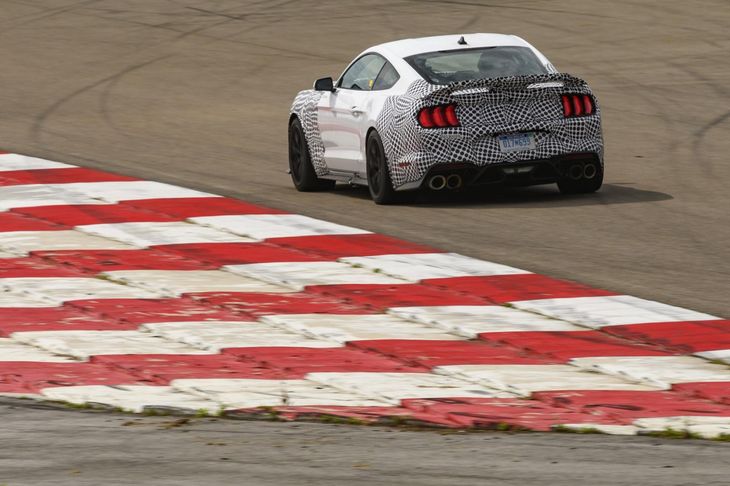 Further Reading
Ford Mustang 5.0 GT Fastback (2019) Review
Roush unleashes 500 kW+ Stage 3 Kit for 2019 Mustang
Ford Mustang Bullitt (2018) Launch Review [w/Video]