Pony car becomes a hypercar.
Ford has revealed the engine specification of its new Mustang Shelby GT500 and the numbers are astonishing.
The most potent Pony car ever built will also be Ford's most powerful road car, eclipsing the company's mid-engined GT supercar.
Engineers used the Mustang GT350's 5.2-litre naturally-aspirated V8 as a platform for the Shelby GT500. The flat-plane crankshaft was sacrificed, but they've added a supercharger and the claims are lofty.
Ford says this new 5.2-litre V8 is the world's most power-dense production supercharged engine and with it rating at 567 kW and 847 Nm, there is confidence in that claim.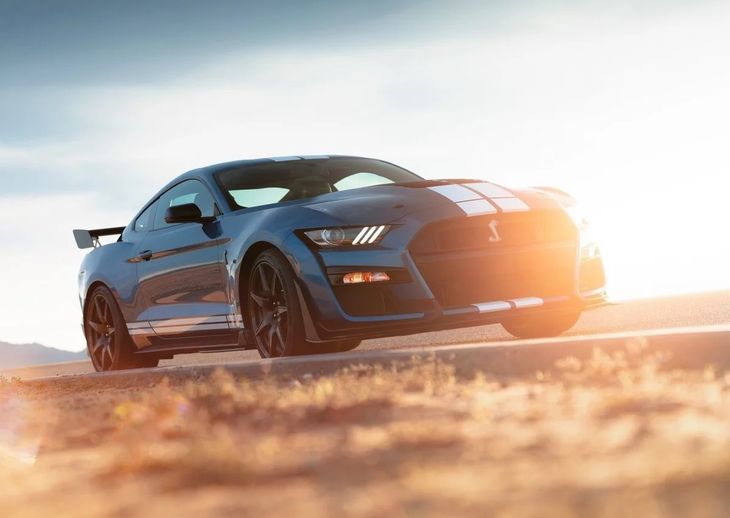 The supercharger will add some mechanical drag and additional intake pressure, so don't expect the Shelby GT500 to have the same 8 250 rpm redline that the naturally-aspirated 5.2-litre GT350 has.
What is perhaps even more extraordinary than the engine's output is the fact that Ford will be offering a carbon-fibre driveshaft and seven-speed dual-clutch transmission for the GT500, at a time when many European high-performance vehicles are reverting to traditional automatic gearboxes for extreme output engines.
There will also be an optional carbon-fibre package which adds composite wheels (expensive if sourced aftermarket), an adjustable carbon-fibre rear wing and front winglets.
Best of all? Mustang Shelby GT500 owners will have the option of ordering their cars as pure two-seaters, with the rear passenger accommodation deleted.
Local Shelby dealers will no doubt be frothing at the opportunity to import a few of these, but no mention of right-hand-drive derivatives has been mentioned, yet.