You know you shouldn't want one, but you can't help yourself despite it meaning having your Car-Enthusiast Licence revoked.
We all have one. A story about a car that appeals to you despite never being special to begin with. Years later, with the showroom lustre now faded revealing itself to be a real guilty pleasure. I'll fall upon my sword outright and admit that the Chrysler Neon was mine. And I'm not even referring to the lukewarm SRT-4. But to appreciate where I'm coming from you'll need to time travel with me to 1994 when the modern internet didn't quite exist leaving car-folk to get their information from magazines and books. Yes. BOOKS.
Back then, if you were a motoring enthusiast with a head full of petrol, you would be given little books about cars for your birthday and for Christmas and the format would always be the same. As tall and wide as a postcard, thick as a thesaurus hardcover full of metal. They'd range from the classic variety to the what's comings that now live so well on the world wide web. Their publishers would gift them evocative titles like, 'The essential car book', 'Cars of the 70s and 80s' or 'Another bloody book full of cars', more or less. They sold very, very well as crucial reading.
In 1994 I had accumulated several of these works of pure non-fiction since, by that time, I had survived many birthdays and Christmases. But the one I refer to now was simply (and truthfully) called CARS. It was in the vein of exciting new models that had just been launched or were well on their way. I'd wager around 30% of the vehicles in that massive chunk of paper and board had any relevance to a South African, but around 100% of it would have enthused a petrolhead such as myself. But there was one spread in particular that had me enthralled, slap bang in the middle of D. D for Dodge, where a trio of cars was splayed out in fighter jet fashion, their signature noses almost touching.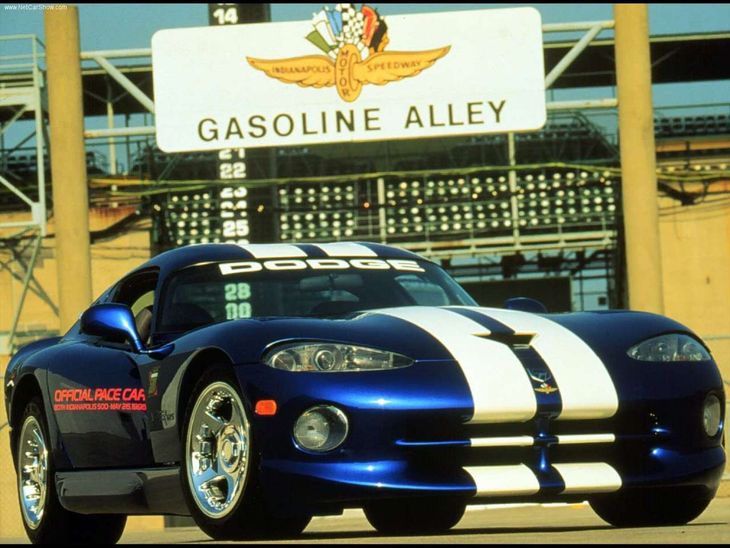 The classic Viper, 10-cylinder truck engine doing the work under the bonnet, plastic holding the rest together.
They were, in this order, the Dodge Stealth, Dodge Viper and the Dodge Neon (aka Chrysler Neon). The Dodge Viper had the flagship position at dead centre, blood red and shaped like the head of a snake with horizontal airdams dominating the front end. It was mesmerising. It didn't come with a mere spec sheet, it was accompanied with lore! The story of a ten-cylinder truck motor being shoehorned into a sliver of a bodyshell. I wanted one more than I'd ever wanted anything at that point, and so the Dodge Viper to this day remains on my lust list.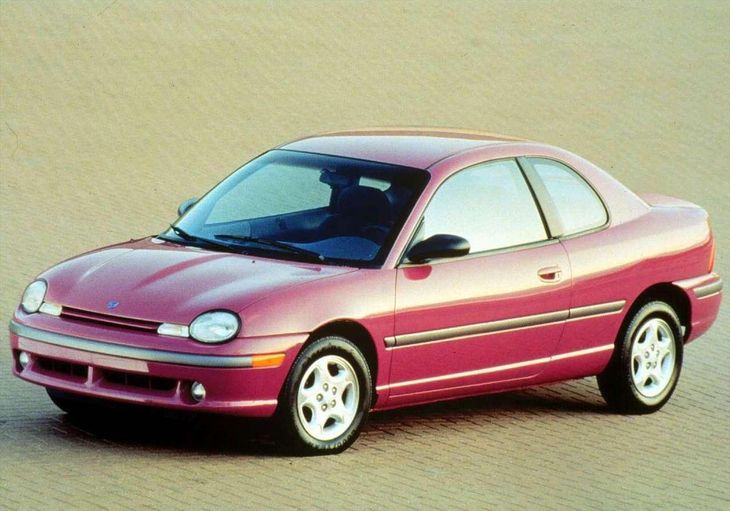 The Chrysler Neon. Everyone has that demon lurking in their closet, this one is particularly evil.
But then there was the Stealth, and it was hard not to think of it as a poor man's Viper. Sure, I now know that the Dodge Stealth was merely a badge-engineered Mitsubishi GTO (no bad thing!), and that it's fate never extended to our shores, but to me some of the magic had leaked from the Viper and found it's way into the Stealth which shared the supercar's love of horizontal airdams. And so did the Neon. I was hoodwinked really, by a photographer and a clever copywriter. They convinced me that three cars (one being drop-dead gorgeous with unrivalled asphalt aggression) parked alongside in a menacing fashion, covered in the same red paint and with similar (if you squint your eyes) front-ends must share DNA.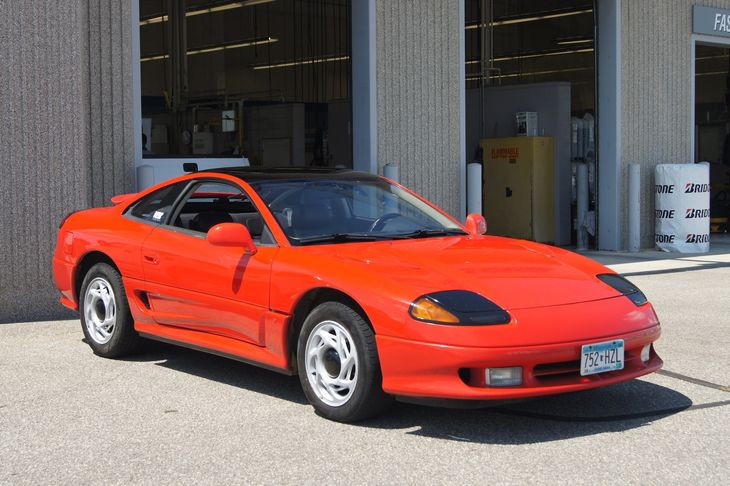 The Dodge Stealth, AKA the Mitsubishi GTO in other parts of the world.
As the months rolled by and 70% of the cars in that damned book fail to materialise in South Africa something amazing happened. A spark, nay, glimmer of hope in the form of a television commercial and print campaign would reveal that the Dodge Neon was well on its way. And with that the excitement of a new car brand, one that I was already and unjustifiably enamoured with. Which is precisely what happened with both brands, Dodge and Chrysler being rolled out to local consumers with a slew of saloons, MPVs and SUVs in their lineup. But alas no Viper and no Stealth. It would be years before I'd see the V10 coupe in the metal (and plastic) and the closest I'd ever come to a Stealth would be a mate's Mitsubishi, but for what it was worth we now had the Neon. First the bug-eyed original and then the 'look at me, I'm a Japanese import' second generation which at the height of its appeal was only ever good enough as b-list fodder in the Fast and Furious movies. The SRT-4 version would be the 'hot one'. But nobody in VW Golf GTI obsessed South Africa would care.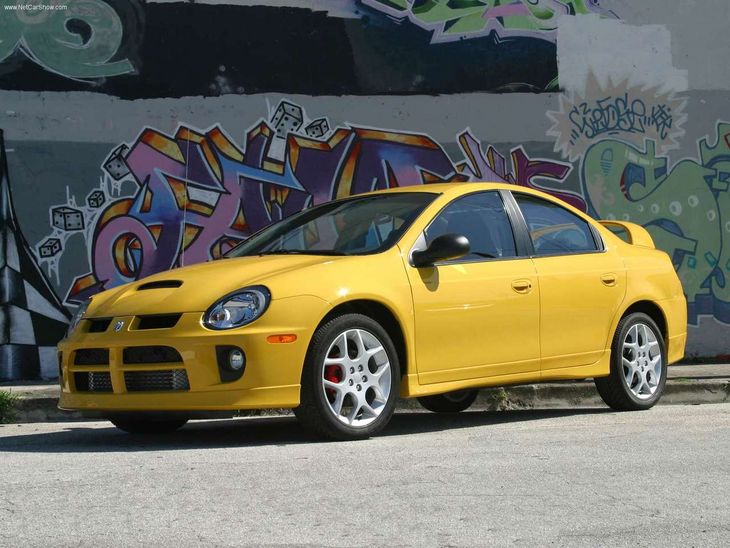 The 'hot' Neon SRT-4. Are you even slightly tempted by this Fast and Furious extra?
So it's with a pang of shame that I still harbour some unwanted affection for this three-box-saloon. What do you think? Do you have fond memories of the Chrysler Neon, a redeeming story that saves it from a bankruptcy of desirability? Or perhaps you have a similar story of a car that you're not quite brave enough to admit you love?
Related content
Six Modern Day Classics To Buy Right Now
Maybe you're keen on a Chrysler Neon?