The Hilux has been around for 7 generations and, on the eve of the 8th-gen bakkie's introduction to the local market, we review the changes that the newcomer brings
The Toyota Hilux has achieved unrivalled sales success in South Africa. From its humble beginnings back in 1969, the Hilux has always been the go-to choice for offroad enthusiasts and light commercial applications. Despite the growing popularity of the Ford Ranger and other rival bakkies, the Hilux continues to be a dominant force in the market for Toyota.
New engines
Let's start with powerplants. While there was nothing wrong with the venerable 3.0-litre D4-D turbodiesel, the quest for better fuel economy and refinement has driven the development of new engines. The 2.7-litre four cylinder and 4.0 V6 petrol engines continue, but Toyota SA claims with revised mapping and management, their fuel economy has improved by 10%.
There's a 2.4-litre GD diesel engine that produces 110 kW and 343 Nm, with a second option having the same power, but more torque at 400 Nm. The new 2.8-litre GD-6 motor has peak outputs of 130 kW and 420 Nm, with the second torque option coming in at 450 Nm. For those who want a petrol Toyota Hilux, the new 2.0-litre makes 102 kW and 183 Nm... However, you can get this engine in workhorse models only.
In terms of transmission, there's a new six-speed automatic as well as a new six-speed manual.
4x4 and offroad ability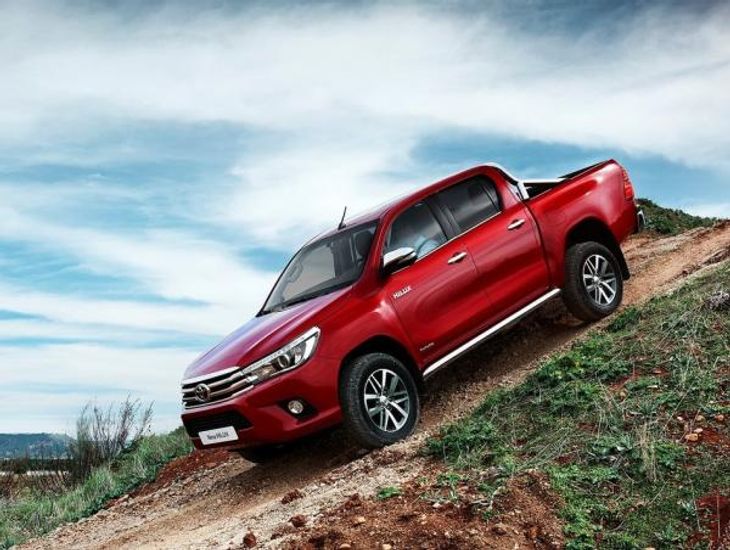 The Toyota Hilux is a tough and formidable vehicle in the hands of an experienced 4x4 driver, and the 8th-generation is set to continue this heritage with some new systems. The Hilux 4x4 systems are now activated with a circular knob as opposed to the old-school second gear lever. In 4x4 models, drivers can easily switch between 4WD high, 4WD low range and 2WD just by turning a dial.
The downhill assist is a new feature. It manages braking pressure and prevents rear wheel lockup on steep descents.
Finally, the revised suspension has meant that the new Hilux is able to traverse seriously rocky terrain thanks to offering better wheel articulation than its predecessor.
Cabin improvements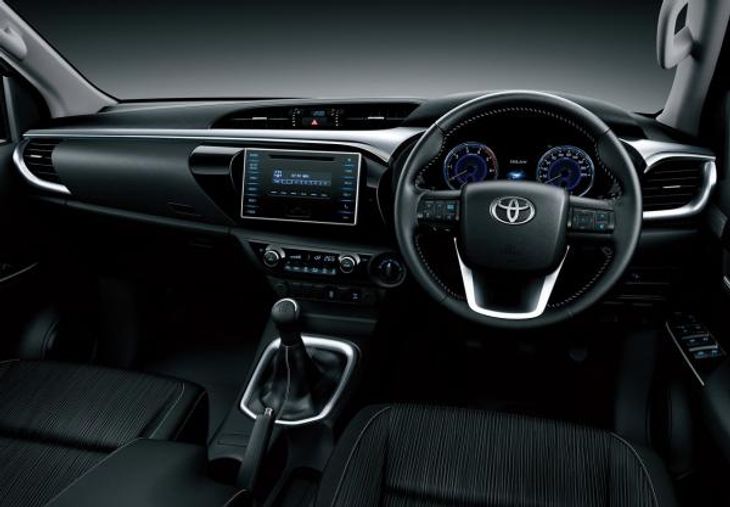 Given the Hilux double cab's popularity with leisure- and family vehicle buyers alike, it makes perfect sense that Toyota would upgrade the bakkie's cabin substantially. Refinement and the ergonomics/driving position are said to have been improved in favour of driver comfort. There's also more rear legroom in the double cab version compared with before.
In terms of gadgetry, there's a new-look infotainment system that resembles a 7-inch tablet. The trim has been improved and the entire fascia looks more modern and arguably better than those of some of Toyota's passenger vehicle offerings.
Safety
The Toyota Hilux may be as tough as nails, but safety is a priority in every new car regardless of make or model. Toyota has introduced driver-side knee airbags in the SRX, SR and Raider models. These do duty alongside the well-known features such as anti-lock brakes, electronic brakeforce distribution, brake assist and driver/passenger airbags.
Isofix mounts are fitted to the double cab models as well as a three-point safety belt in the centre seat. SR, Xtra Cab and Double-cab Raider models will receive trailer-sway control, which'll keep your "Venter" stable when travelling at speed.
Under the skin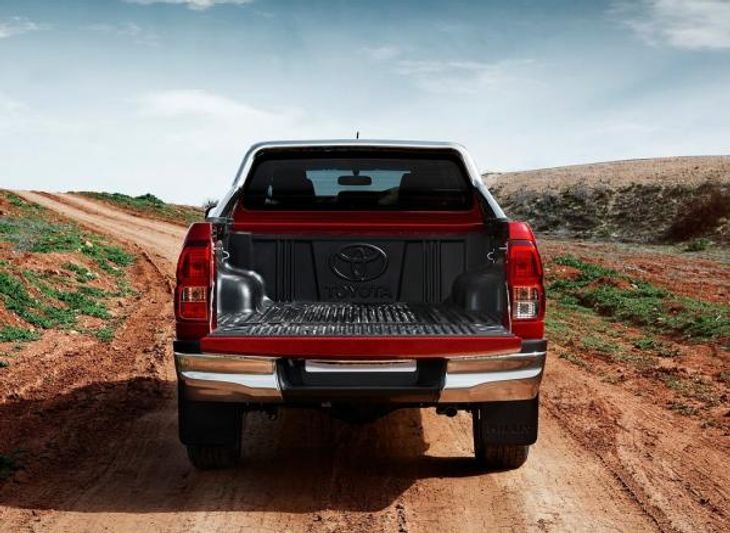 While the Toyota Hilux doesn't look radically different to the outgoing model, the real changes have happened underneath the sheet metal. Bakkies aren't the most refined and comfortable of vehicles because they're mostly workhorses, but Toyota claims improved noise, vibration and harshness (NVH) in the 8th-gen Hilux levels thanks to enhanced soundproofing between the cabin and the engine bay. New window seals and deflectors also help to keep noise levels down.
Toyota developed a stronger ladder-frame chassis for the new model. It's meant to be more durable and more rigid, which will aid handling. For those who intend to make full use of the load bay, there's a new floor and tailgate with stronger hinges.
More content:
8th Generation Toyota Hilux pricing - we have it here!
See information about the forthcoming Toyota Fortuner here.