1. Adaptive suspension
The general ride comfort of the pre-facelift A-Class was its weak point – the car's suspension felt particularly unyielding over less than optimal road conditions. For the new model, Mercedes-Benz has included a Dynamic Select button that adjusts multiple functions within the car and if you add adaptive suspension as an option, the system allows the driver to toggle the suspension setting from Comfort to Sport. The latter is claimed to provide a better ride/handling balance.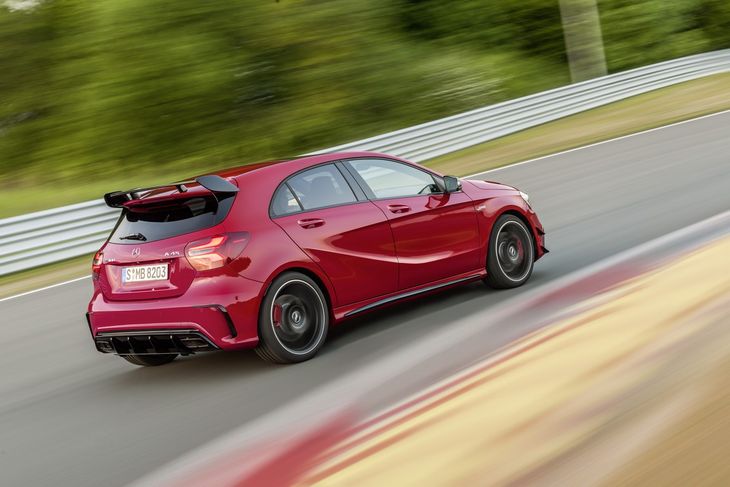 2. Adding a Motorsport Edition
The Motorsport Edition helps link the road-going Mercedes-Benzes with the Formula One team that dominated the 2014 and 2015 F1 world championship seasons. The F1 team is sometimes dismissed as a pure Mercedes-Benz investment with little relevance to the brand's road cars, but these bespoke styling cues bring more excitement to the A-Class.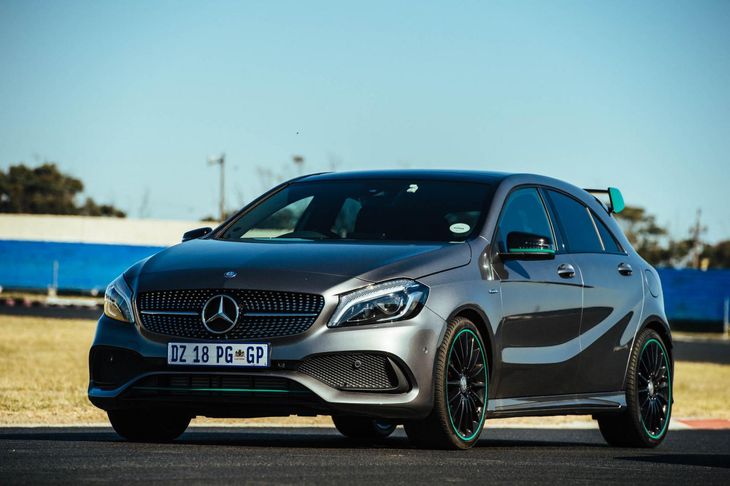 3. More tech systems from other Benzes
More of Mercedes-Benz's high-tech safety and driving assistance systems, as fitted to C-Class and S-Class models, have filtered into the petite A-Class. Features such as the LED headlamps and Distronic Plus (with its adaptive cruise control function) are nice additions to the options list. Also new are an 180-degree reverse camera and Active Park Assist that will find you parking spaces and, when engaged by the driver, automatically steer the A-Class into them.
4. Design enhancements
Mercedes-Benz says that more than 60% of A-Class buyers choose the premium compact hatchback purely because of its design. Instead of revamping the design for the facelifted model, Benz merely tweaked a few bits for added aesthetic appeal. On the A 250 Sport for example, the rear exhaust tips are integrated into the bumper. Not many manufacturers do this as it's an expensive exercise to develop a material that dissipates heat quickly so as not to melt the bumper. LED daytime running lights improve the frontal appeal and all models now come with the 'diamond studded' grille.
5. Better infotainment screen with Garmin navigation
The infotainment screen can be optioned up to eight-inches now. It's easier to see and read on the bigger screen and the resolution seems to appear crisper. If you don't want to fork out for the whole online navigation system (R22 500) Mercedes-Benz offers a Garmin Map pilot system for just R2 200 that will give you navigation, but without all the real-time traffic that the major system offers.