Having recently driven the new Mercedes-Benz G-Class and visited its factory in Graz, Austria, we thought we'd share five cool facts about this iconic off-road machine.
The all-new G-Class makes landfall in South Africa in early 2016 and you can read our
first impressions of this very capable machine here.
1) It's Handmade in Austria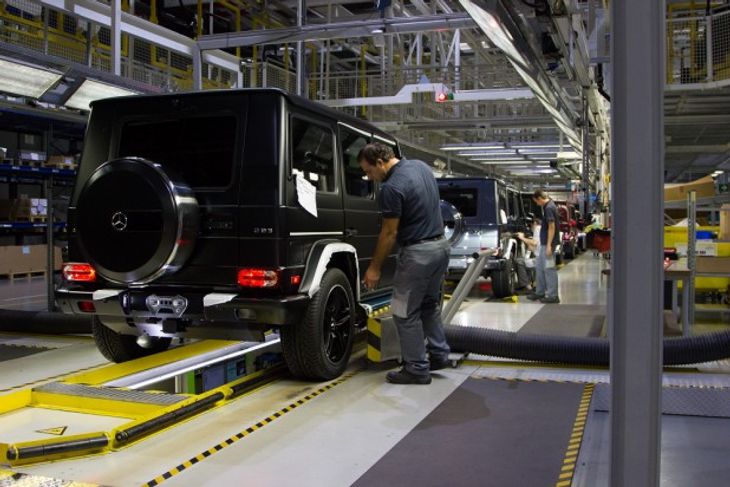 The Mercedes-Benz G-Class is one of the few vehicles that's assembled entirely by hand. In fact, the only serious machine in the Magna Steyr plant in Graz, Austria is the very modern leather cutter. This manufacturing facility also assembles Peugeot RCZ and Mini Countryman vehicles.
2) Its An Unstoppable Offroad Machine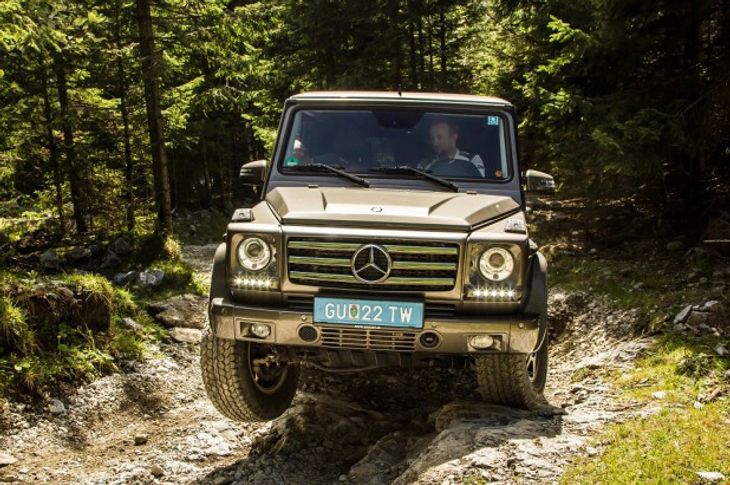 The Mercedes-Benz G-Class features permanent all-wheel drive, 7G-Tronic gearbox, three differential locks plus low range, and a ground clearance of 235mm. Those diff locks can be engaged/disengaged while on the move and the vehicle also features a 30-degree approach angle, a 30-degree departure angle and it can wade in water up to 60cm deep.
One man by the name of Gunther Holtorf managed to drive his G-Class, named Otto through 215 countries and covered almost 900 000 km in harsh off-road scenarios. In real world conditions, that's about 2.5 million kilometres of proper testing. The vehicle didn't break once despite being loaded with supplies.
Watch the G-Class in action on the Schoeckl Mountain Trail in Austria:
3) The Military Use It
With a reputation for being tough and the ability to go everywhere, it comes as no surprise that military and police services have enlisted the Mercedes-Benz G-Class. Over 40 countries have these vehicles on their books and while most are seen as transport, some have been kitted out with some serious toys. These professional versions have numerous features that aren't available to the public such as heavy-duty armour, light machine gun turrets and electronic equipment such as jammers and radios.
4) There Are AMG Versions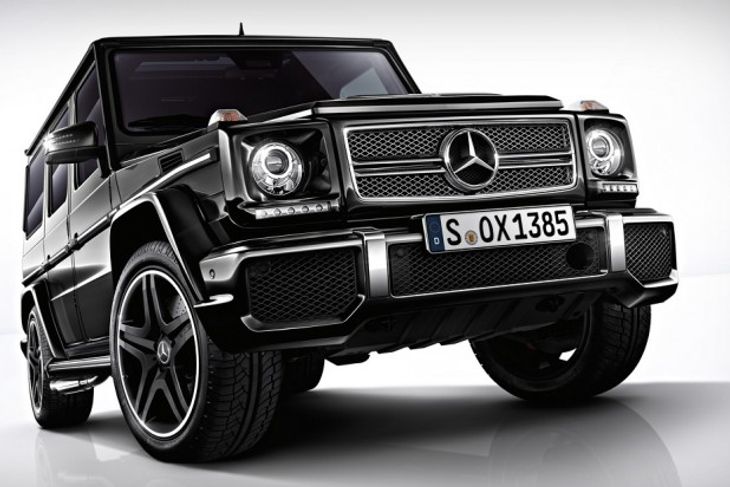 The Mercedes-Benz G-Class does well with its diesel engine, but those craving more power will be delighted to know there are some hardcore performance engines in the range. There's the AMG G 63 with a biturbo V8 and the AMG G 65 which features the insane V12 engine found in the Mercedes-Benz S65 AMG coupe. The G63 packs a 420kW and 760Nm punch, while the G 65 has 450kW and 1 000Nm!
5) Meet the G63 AMG 6x6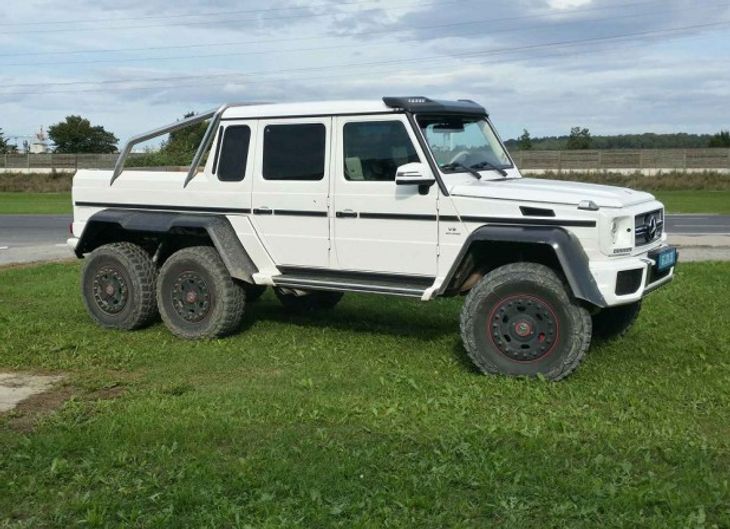 Just when you think the men behind the Mercedes-Benz G-Class were pretty normal, along comes the G63 AMG 6x6 - a six-wheeled beast. It featured a twin-turbo V8, six wheel drive, five differential locks and about half a metre of ground clearance. It could also wade through a metre of water and while it is properly hardcore on the outside, the interior is very luxurious. Mercedes-Benz has made around 200 of these monsters and all of them are sold.