There was a time when shopping for new family cars meant a choice between a sedan and a station wagon. These days, however, the car shopper looking for versatility, space and safety faces a much more difficult decision. The station wagon segment has shrunk into almost non-existence, certainly so when you apply a R300 000 price barrier. In its place are a number of MPVs, crossovers and compact SUVs that vie for attention.
In selecting the top five family cars for under R300 000, I've placed a high priority on comfort, spaciousness, safety and a mixture of easy-driving characteristics and practicality. A full complement of front, side and curtain airbags, ABS/EBD, electronic stability control and Isofix child seat anchors are non-negotiables.
Five Best Family Cars Under R300k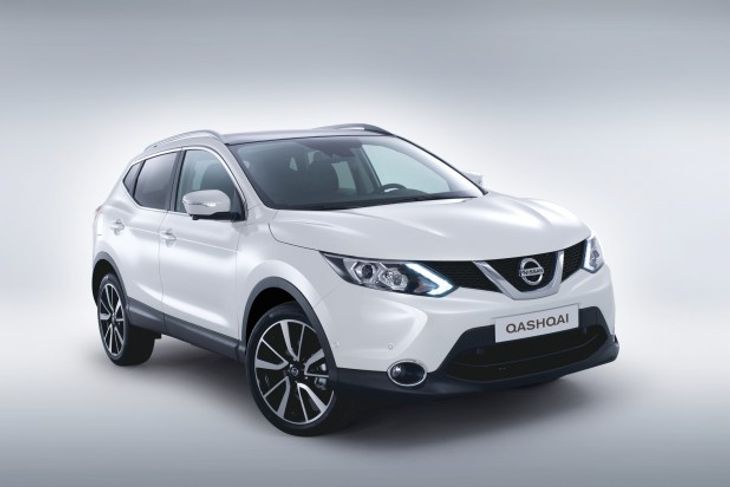 The new-generation Nissan Qashqai is already a strong seller in the local market and it is very easy to understand why. It offers a stylish package that skilfully blends upmarket design with a spacious and very cleverly specced cabin that will be hard to resist for families shopping in this segment. The boot is large and well-shaped to accommodate a variety of different-shaped objects, and those rear seats fold down at the flick of a lever. The boot measures 430L and is expandable to 1 585L.
Powered by a 85 kW/190 Nm turbocharged 1.2-litre petrol engine, this particular model may not deliver sizzling performance, but it's certainly sufficient for most applications. The engine is nicely refined and well-matched with a slick manual transmission. Expect an average fuel consumption figure of around 7.5 L/100 km (Nissan claims 6.2 L/100 km).
Although lacking some surprise-and-delight items (such as alloy wheels and park-distance control), this Qashqai is otherwise well-equipped with cruise control, Bluetooth and aux/USB support. An industry leading 6-year/150 000 km warranty further sweetens the deal and a 5-year/90 000 km service plan is standard. It sells for R287 500.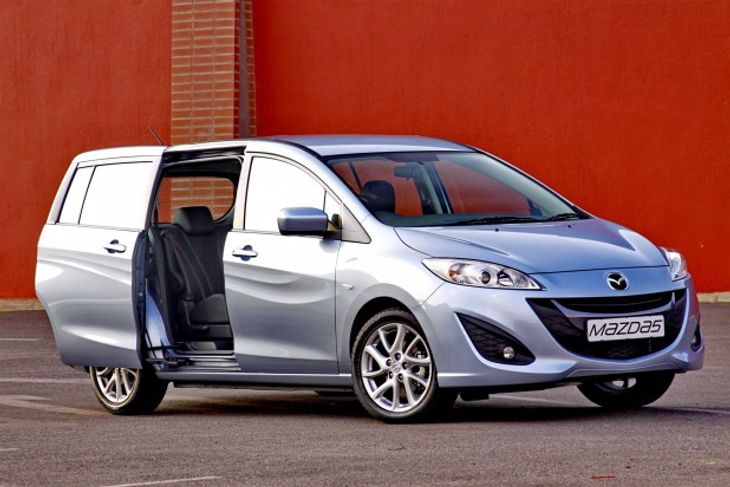 The MPV offerings are also under pressure from the SUVs/crossovers, but the Mazda5 remains a solid choice and is offered at a very attractive price (R283 500 for this 2.0 Active Automatic).
I've selected the automatic offering because in my experience this transmission makes for smoother driving, which is particularly important when trying not to upset little ones sleeping, or to stop them from making a mess while eating/drinking in the car. You can opt for the Individual manual model and still remain under the R300 000 barrier and also get extra goodies such as leather upholstery and cruise control, should you wish.
That said, the main reason for opting for the Mazda5 remains its very spacious body and seven-seat capability. You can fold the seats in various ways to adjust the cabin's layout according to your needs. Ultimately, up to nearly 1 500 L of packing space is available.The rear sliding doors on both sides make loading kids and things a breeze.
The Mazda5 is powered by a 106 kW/180 Nm 2.0-litre petrol engine that delivers perky performance for such a relatively big vehicle, but at some cost. The claimed fuel consumption figure of 8.3L/100 km is the highest of all the vehicles listed here. For those dads (or moms) who actually like driving, it is important to note that the Mazda5 is not your typical flat-footed, top-heavy minibus – it actually feels good on the road.
The Mazda5 2.0 Active Automatic costs R283 500 and is backed by a three-year/unlimited km warranty and service plan.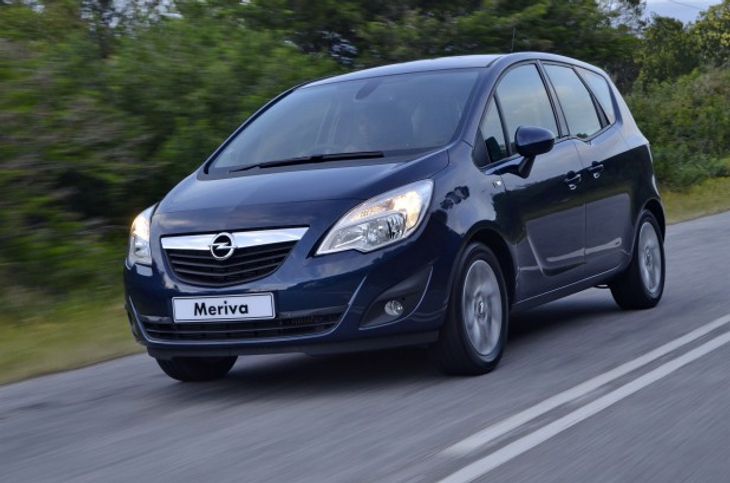 One of the few compact MPVs remaining on the market is Opel's Meriva. With its bizarre "suicide" door arrangement and dipped window line, it certainly can't be described as boring, but underneath the quirky looks hides a very clever little people mover, albeit an ageing one.
With as many as 32 different storage places dotted around the cabin as well as multiple seating configurations, the Meriva's cabin is well-suited to family (ab)use. Good thing, then, that the quality of the plastics and the actual fit and finish are top class, as befits a product from a near-premium brand. Interestingly, the boot appears quite small at first glance, but it is deceptively well shaped and can accommodate 400 L of "stuff". With the rear seats folded down, utility space expands to an impressive 1 500 L.
This Enjoy variant (now the only Meriva on offer), is also generously specified with items such as Bluetooth, cruise control, auto wipers and park distance control. On the safety side you also get six airbags, ESP (electronic stability control) and Isofix child seat anchors.
I spent a few thousand kilometres behind the steering wheel of a Meriva in a Russian winter and endured some pretty poor road conditions, and can vouch for its long-distance comfort (for all passengers). It is also good to drive, with the familiar 103 kW/200 Nm turbocharged 1.4-litre petrol engine delivering a good blend of nippy performance and frugal economy. Even the ride strikes a fine balance between comfort and firm control.
Priced at R261 500 and backed with a five-year/120 000 km warranty and 5-year/90 000 km service plan, the Opel Meriva 1.4T Enjoy is an excellent choice for smaller families.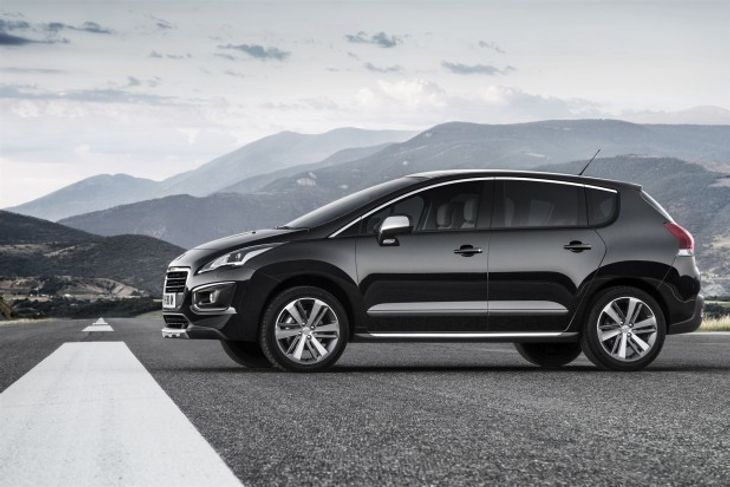 People tend to forget or ignore Peugeot's very practical 3008. It's understandable. When the 3008 was launched it boasted – let's be kind – awkward looks. And the Peugeot name is not exactly the first that comes to mind when you talk trouble-free motoring, even though the perception of poor quality or service may long be outdated.
Nowadays, however, the 3008 is far more attractive following some intensive surgery. In fact, I rate it as rather stylish. More importantly, it continues to offer a very practical cabin aimed specifically at family use. The boot is large (432 L) and can be expanded to a colossal 1 604 L with the rear seats folded down.
On the long road, the 3008 is one of the best offerings at the price. The seats must rate among the most comfortable on the market, offering a superb blend of firm support and soft cushioning. And there are so many hidey holes to store smaller items.
Even this base Access model offers a comprehensive specification level, with Bluetooth, cruise control, aux/USB support and Isofix child seat mountings being part of the deal. You do, however, only get 17-inch steel wheels…
To a large degree any ownership concerns regarding Peugeot reliability and back-up are answered convincingly by the 3008 1.6 Access. Firstly, there's the uncomplicated 1.6-litre petrol engine that is naturally aspirated and therefore free of turbo-/supercharging complexity and potential cost. It delivers a steady 88 kW and 160 Nm, resulting in relaxed performance – but nothing to worry most families. Secondly, the 3008 is backed with a full five-year/100 000 maintenance plan as opposed to the more common service plan. It sells for R289 900.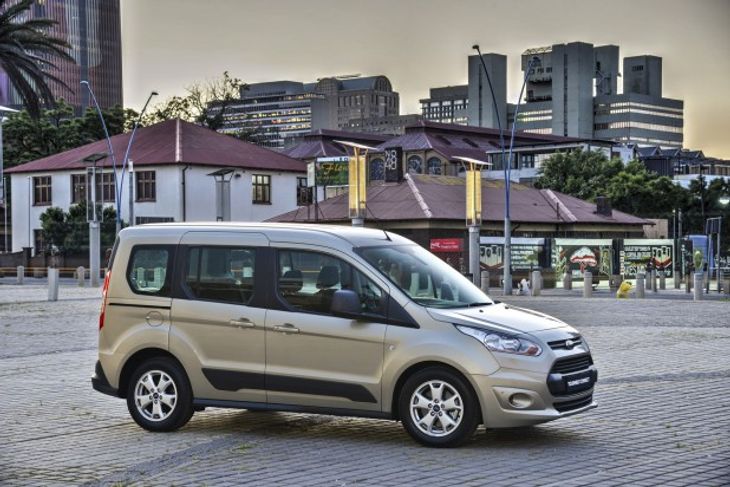 And now for something different. There are a few other crossovers and small SUVs that could've reached this list, but I've decided to add the recently launched Ford Tourneo Connect 1,0T Trend as it brings something different to the party.
With its van-derived underpinnings, this Ford offers impressive total utility space (2 410 L) and unrivalled headroom, for example, as well as the added convenience of two sliding doors. Of course, you can move/remove the seats in a number of ways, adding further flexibility. Overall then, the Ford Tourneo Connect makes this list largely because it is a true dual-purpose vehicle – a family car and potentially a vehicle that can be used to do some heavy lifting.
What Ford has probably done better than most other brands when it comes to using utility van underpinnings, however, is to make sure it is equally impressive as a family car. You still get front and curtain airbags, ESP (electronic stability programme), cruise control, Bluetooth and USB/aux support, among other items. Ford's SYNC info-tainment system is also standard. As is the case with some other offerings on this page, you do however have to make do with steel wheels.
Powered by the brand's highly praised 1.0-litre turbocharged EcoBoost petrol engine, the Tourneo's performance isn't going to see it win any traffic light races, but it is a smooth cruiser with sufficient power for overtaking. It is also economical – claimed fuel consumption is 5.6 L/100 km.
The Tourneo Connect 1.0T Trend sells for R279 900 and is backed with a four-year/120 000 km warranty and three-year/60 000 km service plan.