The proposed undertaking would have lead to the creation of the 3rd-largest car company in the world. Despite the aspirations of merger-hungry Renault and FCA execs, however, the collaboration's chances of success were slim.
One never expects anything to go awry in a Swiss hospital, but in July last year, one of the most powerful figures in the realm of automobiles underwent a supposedly simple surgery in Zurich, but he did not wake up.
The untimely death of Fiat/Chrysler (FCA) boss Sergio Marchionne left the world's 8th-largest automotive group directionless. Marchionne had been ruthless about duplication and weak cost management, trimming Fiat into shape and eventually buying Chrysler when the American car company was declared bankrupt in 2009.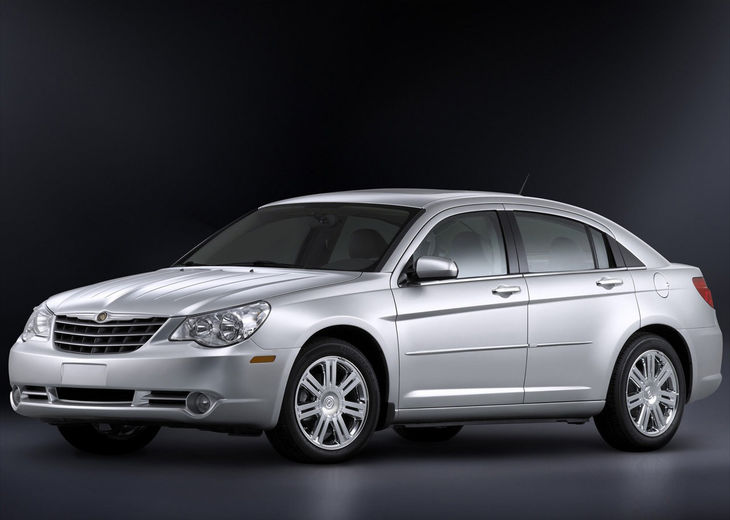 Chrysler before the Fiat takeover – the Sebring was a low point for the American brand.
Marchionne's genius was that he understood the automotive business on both sides of the Atlantic, his Italian roots were matured by a Canadian education. The only issue was that Marchionne, unfortunately, became a one-man show at FCA. The board did as it was told and there was no succession planning: confidence in the company's survivability hinged solely on what the man who purposefully eschewed a tie and suits, preferring to wear a sweater as corporate attire, did. And he did it well.
The death of Marchionne was tragic, but a few months later, in November 2018, a similarly tumultuous event happened in predictably mild corporate Japan. An instance of unprecedented legal hostility saw Japanese police arrest Carlos Ghosn, the man who had merged Renault and Nissan, creating the world's 3rd-largest automotive alliance.
Without Marchionne, FCA has shown little in the way of strategy. Without Ghosn, Nissan may decide to become unencumbered by what many analysts have considered a creeping French indifference. This positions Renault to contemplate a fresh corporate partnership and FCA desperately wanting the safety of a larger joint organisation, with structured leadership.
According to several reports, new Fiat chairman John Elkann and Renault CEO Jean-Dominique Senard had built a close rapport in recent weeks, frequently meeting in Paris or Turin to stitch together the finer points of the proposed merger. The Italo-American and French companies had also made sure to keep the door open for Nissan should the Renault's Japanese alliance partner want to join the group at a later stage.
Renault's problem
The global automotive market has 2 strong profit sources: luxury vehicles (increasingly of the SUV configuration) and bakkies. If you trade in any of those two segments, the chances are you'll have consistent revenues, even during periods of global economic disruption.
All car companies face a similar risk factor in the near term: electrification. Renault is competent in its bid to electrify, although many of its Z.E. branded battery cars are part of French government business incentives, instead of competing with Tesla in more open electric vehicles markets such as Norway, Switzerland and California.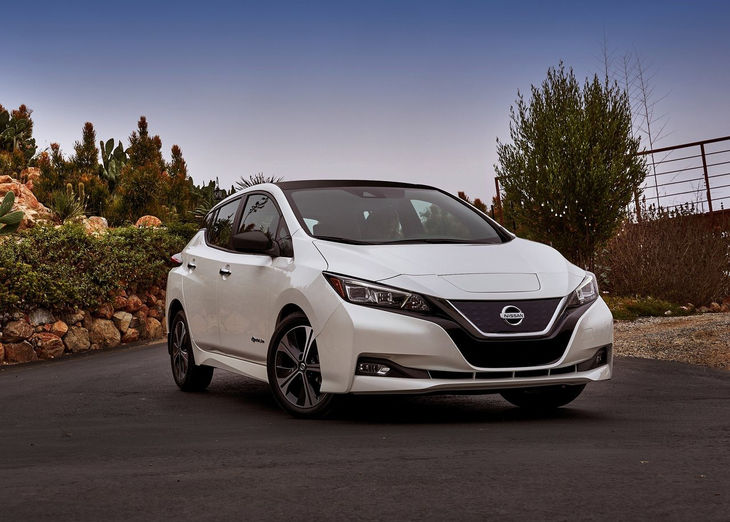 Nissan has been the Alliance's major electric-powered developer.
Renault's weaknesses are that it is not a noted bakkie brand – nor does it build a high-margin luxury SUV product line. Nissan's greatest advantage to the Renault Alliance has always been its bakkie and SUV platforms, the Japanese marque produces vehicles that are popular in North America, Africa, the Middle East, Russian and Australia. Without the shared platform engineering from Japan, Renault faces an issue of developing its own bakkies for most global markets and an applicable line of luxury SUVs and long-wheelbase sedans for China.
A non-luxury automotive brand such as Renault needs to retain a certain scale for its business to continue thriving. As a value automotive brand, instead of a lower volume/high margin business, it requires access to many markets. Joining with FCA would have culminated in the creation of the 3rd largest global automotive entity, with accumulated sales of 8.8 million (Nissan excluded). With that kind of production volume, an automotive manufacturer could strongarm discounted deals from suppliers and supply chain providers – all of which reduces costs and widens potential profits.

Renault shares its SUV lineup with Nissan's X-Trail and Qashqai.
There were considerable drawbacks to the deal, however. FCA has low-cost manufacturing in South America and India, but also high labour cost production within its legacy Chrysler, Jeep and Dodge factories in North America and the Alfa Romeo, Fiat and Maserati assembly facilities in Italy.
Managing Maserati and Alfa Romeo, 2 brands with esteemed legacy, but ostensibly no viable future business case, would've become troublesome for Renault's management after the merger. The powerful VW Group, which bought Lamborghini and Bugatti at the peak of its acquisitions drive, refused Alfa Romeo. And if VW could not foresee Alfa Romeo's future, what was the likelihood that it could survive an FCA-Renault merger?
FCA as a solution
FCA offered Renault very tidy bakkie and SUV engineering resources. The Jeep brand has respectable all-wheel-drive technology, as well as SUV platforms. More than half a million units of Chrysler's Dodge Ram bakkies are sold per year in North America (off a very low production cost). Those are elements of the FCA business that would've been very attractive to Renault, as they produce 80% of the profits.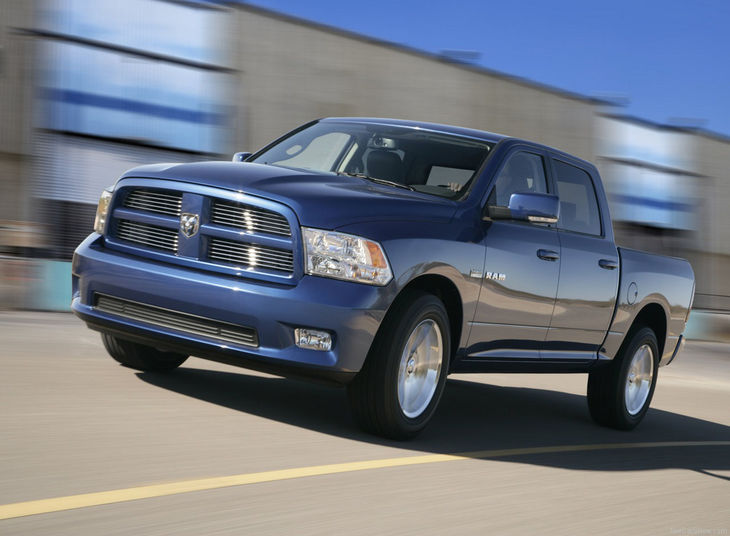 The Dodge Ram on its own is worth 500 000 units a year and could keep Renault in the bakkie market.
Extracting Jeep and Dodge, the truly valuable entities in FCA, to finally access the lucrative North American market, would've been tricky. Although some analysts have ranked FCA and Renault as complementary partners, which were well-configured for a merger, the reality is quite different.
Fiat is a specialist small-car company that duplicates much of Renault's own city car portfolio. Although Fiat has a strong presence in South America, so does Renault. Fiat may contend that it is the largest automotive brand in Brazil, but that market is recovering from a near total collapse.
Although FCA offered Renault the bakkie and SUV technical resources it desires, it also presented the risk of duplication: Fiat's small-car business.
Who would've lost in a Renault-Fiat-Chrysler merger?
Fiat was most at risk, to be frank. Although the Italian brand is running lean, the market for its products is gradually shrinking. By contrast, Jeep and Dodge have seen surging demand for their SUVs and bakkies, each year since the 2009 merger of Chrysler with Fiat.
Last year, Jeep sales were up by 17%, with more than a million units delivered globally. That number is expected to improve even more, with the introduction of Jeep's Gladiator double-cab.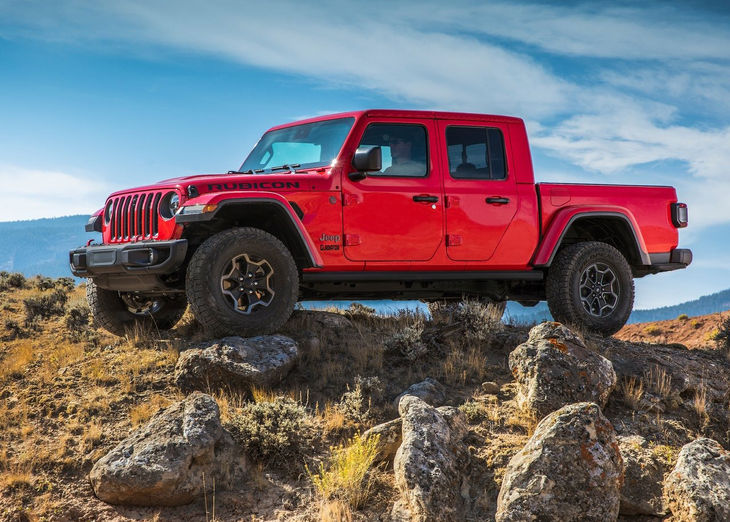 The Jeep Gladiator is a further push into the double-cab market from the American brand.
Dodge sold 597 368 bakkies (Ram) in 2018 – more than the entire South African automotive market. And those bakkies are all built on a ladder frame, and mostly powered by large naturally aspirated engines. There is also absolutely no customer demand for powertrain electrification or autonomous driving technologies among Dodge Ram bakkie customers and that means a desperately cost-efficient overall industrial engineering project – providing huge profits per unit.
The American-engineered part of the FCA was worth 1.3 million vehicles last year, and most of those were in the growth categories of bakkies and SUV. Fiat sales have shrunk by 25% this decade. Last year it only sold 1.5 million vehicles, 9.8% less than in 2018. The contrasting patterns are clear: Jeep and Dodge are growing, Fiat is shrinking. Renault's interest could only have been in the healthy American side of the business, not the ailing Italian share – but remember that the Italians control Chrysler. Would they really have restructured themselves out of future employment?
There might be talented engineers at Fiat, but the brand has done nothing revolutionary in the battery technology space – which is something where Nissan has shown notable competence. Asian battery production also dwarfs that of Europe and North America, which means that Nissan, by sheer virtue of proximity and location, is in a superior position to adopt greater electrification in its future product portfolio than Renault. And FCA would have brought Renault no battery production and electric drivetrain technology assets to speak of.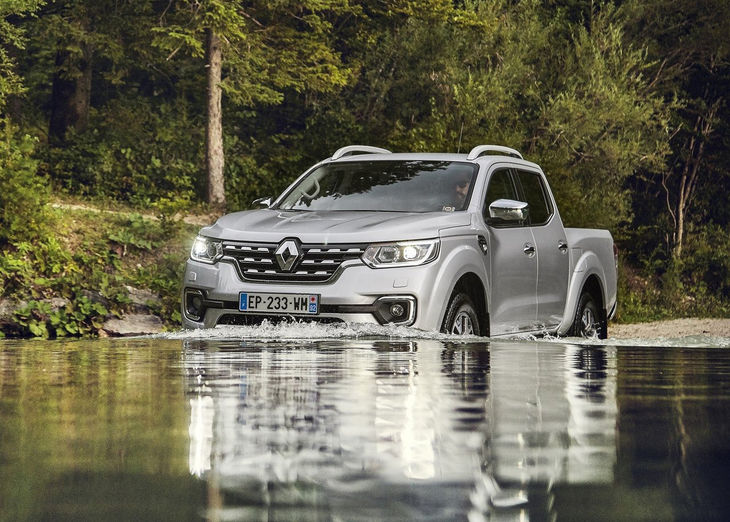 The Renault Alaskan is produced on the Nissan Navara platform.
Renault needs a bakkie and SUV development partner; Fiat requires any partner. But the uncomfortable truth is that Renault didn't really require the additional complexity of integrating and avoiding duplication that Fiat would have brought. Its only interest was in the American division of the FCA portfolio. Plus, the Italian government retains significant voting rights as part of its shareholding in FCA. Whether it would've been willing to sacrifice Fiat jobs to retain a profitable joint-corporate entity on the Milanese stock exchange (in an increasingly fractured Europe Union), we'll never know.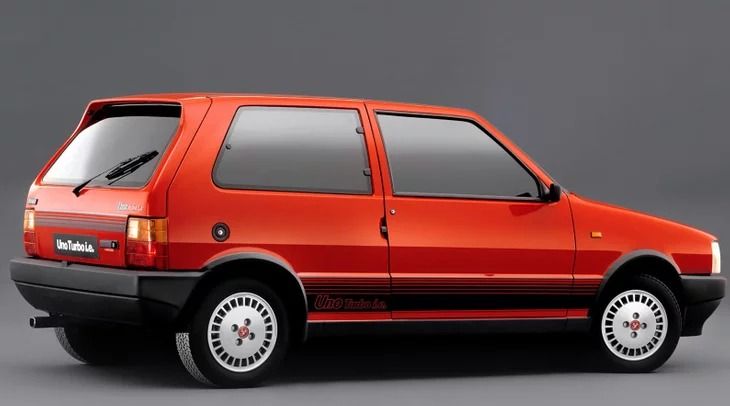 The FCA-Renault merger could've opened some doors for Fiat to manufacture cars locally, as it did with the Uno. (Turbo pictured).
The denouement
In the end, talks came to nothing. FCA released a statement saying it "remained convinced of the... rationale of a proposal that had been widely appreciated since it was submitted, the structure and terms of which were carefully balanced to deliver substantial benefits to all parties. However, it (became) clear that the political conditions in France did not exist for such a combination to proceed successfully."
All of which is a roundabout way of saying the Italo-American group lost patience when the French government (which owns a 15% stake in Renault that comes with double voting rights) insisted that Nissan be part of the deal for fear of the Japenese firm cutting ties as a result of the merger.
There could have been interesting ramifications of a successful merger for South Africa... If Nissan eventually returned to a corporate truce of sorts with Renault, and the French company did indeed enter into a 50/50 merger with FCA, there could have been Fiat production on a Nissan line at Rosslyn again. This was what enabled Fiat to return to South Africa in the early 1990s, with its Uno, built locally by Nissan, and later the Palio.
European automotive mergers have been the only successful ones. Audi's ownership of Lamborghini is a good example. But that is a low-volume business, with very little complexity, contained in one location. The notion of a giant car company spanning American, European and Japanese time zones seems impossible. Politics and the incompatibility of corporate culture between FCA/Renault and Nissan seems to have scuppered the deal.
Related content:
The Problem With Building an Electric Bakkie
Will Speed Limiters Really Arrive by 2022?
Car Industry 2019: A Looming disaster?