Scuderia South Africa has introduced a new 4-seater Ferrari, which boasts integrated rear-wheel steering and all-wheel drive, to the local market. We were treated to a preview at Ferrari Cape Town's new dealership...
The successor to the controversial FF grand tourer, the GTC4Lusso combines rear-wheel steering and all-wheel drive for the first time, ushering in higher levels of versatility and usability. The name itself makes reference to previous Ferraris such as the 330 GTC, 330 GT and 250 GT Berlinetta Lusso while the '4' refers to the four seats offered in the GTC4Lusso.
Engine power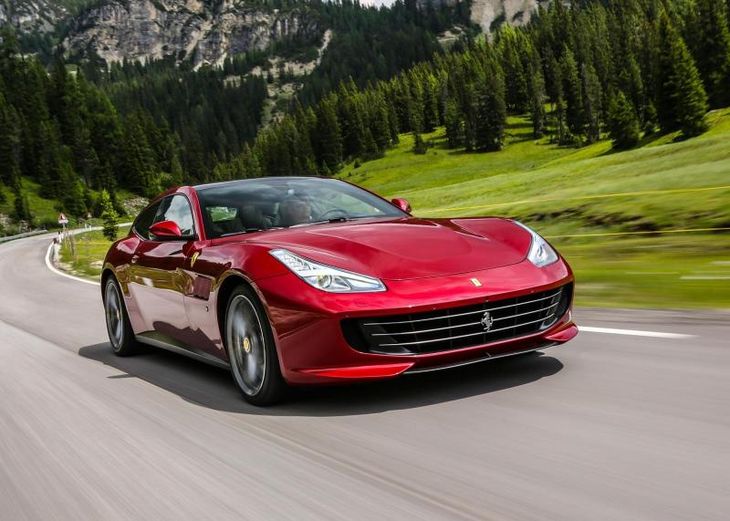 With outputs of 507 kW and 697 Nm, Ferrari's GTC4Lusso can do 0-100 kph in 3.4 seconds and go onto 335 kph
The Ferarri GTC4Lusso is powered by a 6.3-litre V12 engine that develops 507 kW and 697 Nm of torque. The GTC4Lusso is capable of achieving 0-100 kph in 3.4 seconds before reaching a (claimed) top speed of 335 kph.
Thanks to its 4RM Evo four-wheel drive system and rear-wheel steering combination, the GTC4Lusso can be driven with confidence in a wide range of situations. The combination allows for increased control and stability in wet, snow and low-grip conditions. The new patented system is known as 4RM-S and is an evolution of Ferrari's Slip Slide Control 4.0 and incorporates the electronic differential and SCM-E dampers which, further improves performance on rough surfaces while also enhancing ride comfort.
Performance enhancing elements such as the new front grille with integrated air intakes, air vents, roof mounted spoiler and a new triple-fence diffuser has made the GTC4Lusso even more aerodynamic than the Ferrari FF.
Interior features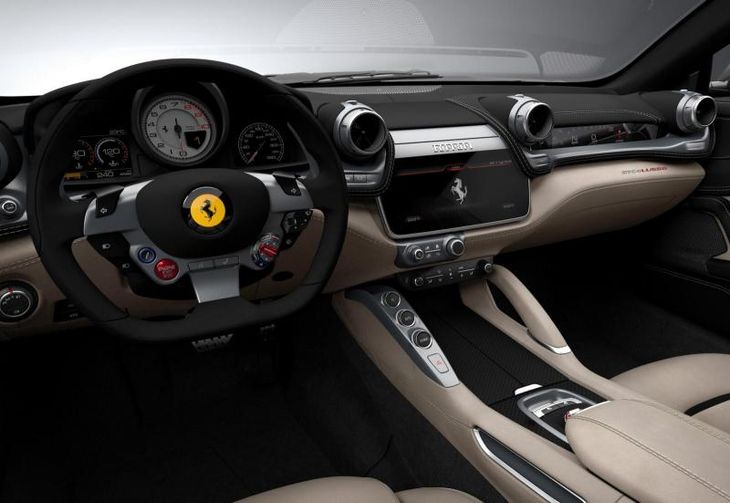 The beautifully crafted interior of the Ferrari GTC4Lusso. Note: passenger-side display screen
The GTC4Lusso features a "Dual Cockpit" design that Ferrari says "enhances the shared driving experience for both driver and passenger, with the latter having its own generous optional display with a plethora of functions." That aside, the GTC4Lusso features a bespoke handcrafted interior that includes four wraparound seats.
The GTC4Lusso will also show a new infotainment platform for the first time which utilises a 10.25-inch high-definition screen with capacitive touch technology. The steering wheel is more compact due to housing a smaller airbag and it features integrated controls.
Price?
Like most exotic, high-performance and technology-laded sports cars, it's not going to be affordable for the man on the street. The Ferrari GTC4Lusson starts from R6 million and you can go wild with the customisation, of course.
Watch the Ferrari GTC4Lusso in action:
Related content:
New Ferrari J50 Revealed
New Biturbo Engine for Ferrari GTC4Lusso
Opinion: Ferrari & Tesla, which will survive the future?
Ferrari LaFerrari Spider revealed
Want to buy a Ferrari?