Italian supercar maker Ferrari has used the Concours d'Elegance at Pebble Beach in California, to show off its all-new 488 Pista Spider. Here's what you need to know about the newcomer.
The 488 Pista Spider is the 50th convertible from Ferrari and seeing as the United States has always been a big customer of drop-top Ferraris, Pebble Beach was the perfect location for the debut. Much like the coupe Pista upon which it is based, the Spider the most powerful Ferrari V8 engine. Bolstered by twin-turbochargers, the 3.9-litre V8 pushes out a stonking 530 kW and 770 Nm, which is enough to see it hurtle to 100 kph in a claimed 2.85 seconds. What's even more terrifying is that after 8 seconds, the Pista Spider will have breached the 200 kph mark and will max out at a claimed 340 kph.
The Ferrari Pista Spider is essentially a convertible version of the Pista coupe - itself a racetrack-honed road-legal weapon. Combining incredible aerodynamics, lightweight materials used both inside and out and tech straight from the Challenge/GTE racecars, the Pista is claimed to offer "highest level yet of technological transfer from the track to a road-legal drop-top car."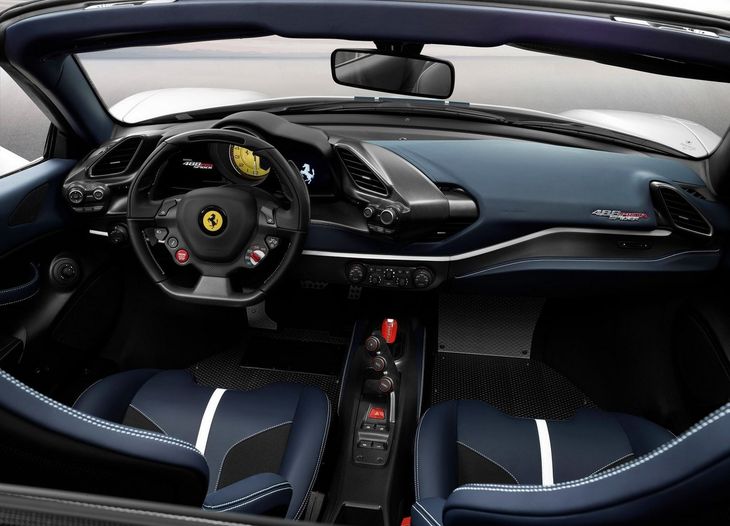 Seeing as this is a race car for the road, there are no carpets or door handles in an effort to save weight
Further Reading