The 2020 Geneva Motorshow was cancelled to due to the Coronavirus, so everybody had to follow the online unveilings from the comfort of their offices and homes. Behind the safety of a laptop/phone, all the new products revealed had one major theme: Everything must be electrified. Mike Fourie muses over how we need to catch up with the global trend before it's too late.
So Covid-19 put paid to the Geneva Show, but a couple of vehicles that were virtually unveiled last week indicate that the new vehicle market's speeding towards that "tipping point" where electrical vehicle (EVs) derivatives and their development will not only be prioritised over their conventional (internal combustion engine) counterparts, they will obligate buyers to "switch to electric" because of the (planned) obsolescence of volume products.
Of all the impressive products that were "shown", I had an almost childlike fascination with the Koenigsegg Gemera, a 400-kph petrol electric-hypercar with expansive gullwing doors and seating for 4. Its peak outputs are 1.27 MW (yes, kW is just not going to hack it anymore) and 3 500 Nm, it can hit 100 kph from standstill in 1.9 seconds and run up to 300 kph on battery power alone, not for that long, but who cares? If it's not the most powerful car ever to be put into series production, it's certainly up there.
Electric hypercars for everyone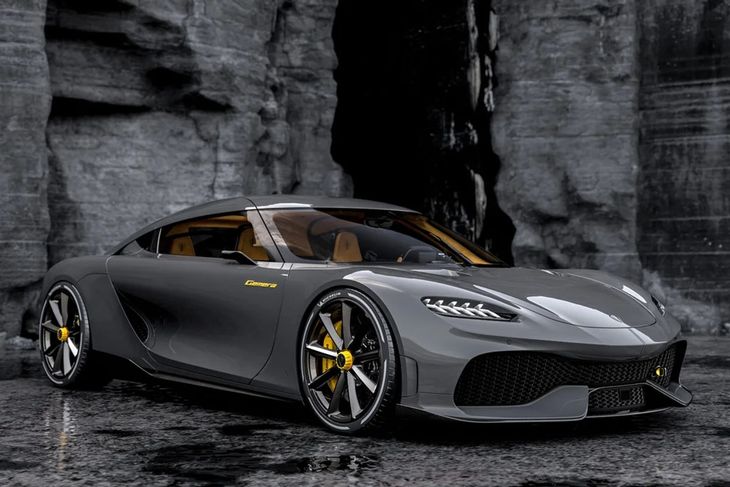 Koenigsegg Gemera packs 1.27 MW of power from its electrified powertain.
There were plenty of other hypercars with extensive electrification, a plethora of plug-in petrol-electric derivatives of well-known premium models and concept cars that preview a pure-EV future; the thought-provoking Renault Morfoz, for example, can shapeshift and utilises interchangeable battery packs.
New Lexus President Koji Sato recently said the market's obsession with SUVs would "continue for another 5 years or so but after that… people will want something new". Judging from the myriad new luxury off-roaders and crossovers that were "unveiled for Geneva", Sato San might be a little quick on the draw. But could internal combustion-engined compact hatchbacks and compact family cars – yes, the most popular non-bakkie or bakkie-based new vehicles in South Africa – be on the endangered-species list too?
The new-generation Honda Jazz was recently launched in Europe, but in e-HEV hybrid guise only. The model is expected to be put into production in Thailand (from where our market's model is sourced) by the end of the year, probably with either a 1.0-litre 3-cylinder turbopetrol or 1.3-litre 4-cylinder motor (or both). We may get the new Jazz here with a petrol motor – it's unlikely that the e-HEV version would be viable – but if you live in Europe and don't want a hybrid, well, you have to cross the Jazz off your list.
The new-generation Fiat 500 goes one step further. Although its predecessor will remain in production (at least for now), the "500e" is based on an all-new EV platform; there won't be any petrol versions at all. Whether FCA South Africa will be bold enough to bring the much more upmarket and definitively-boutique new 500 to South Africa remains to be seen; perhaps the firm will wait and see whether the upcoming Mini Electric – the 500e's direct rival – will be successful in Mzansi before making that call.
VW has to choose sides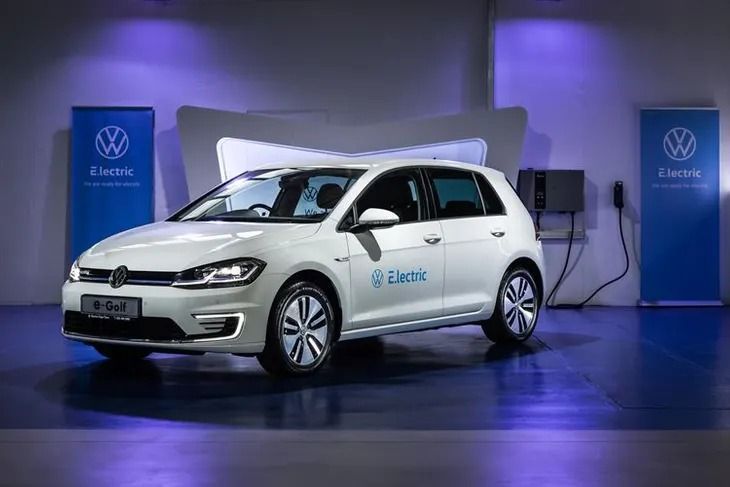 VW has begun to trial electric cars in SA with the e-Golf, but there will not be a 2nd gen version.
So, what's the big deal? The Jazz and 500 are not particularly important models from a ZA perspective… would the market miss them if they quietly dropped off local new-vehicle price lists? Well, perhaps not, but most of us probably believed the rate of EV proliferation (of pure electrics, hybrids and plug-in hybrids) would be driven by the laws of supply and demand (sort of); in other words, manufacturers would offer electrified and internal combustion-engine derivatives of the same model, so as buyers increasingly opted for the former, the latter would gradually be phased out or simply discontinued upon the launch of that car's replacement.
But, as the saying goes: You cannot have your cake and eat it. As much excitement as there is about the Golf 8 GTI, Volkswagen made as big a fuss about its more efficiency-minded GTE and GTD stablemates in its press material. Some observers believe that in some markets, the new Golf will be under threat from none other than its ID.3 sibling. That's why there won't be another e-Golf; even the most versatile platform cannot match the optimised packaging of a dedicated EV architecture. And, with the UK government aiming to ban the sale of new petrol-, diesel- or hybrid- vehicles by 2035 (to name but one example of hardnosed legislation) and EU emission regulations becoming increasingly stringent, several manufacturers have turned their focus to adding a plethora of electrified models to their line-ups in order to stay on the right side of lawmakers.
Internal combustion development likely to cease
Something has to give… It was recently reported that Mercedes-Benz would "dramatically reduce" its model line-up as well as platform and powertrain options to reduce complexity and increase profitability. Autocar quoted Mercedes research and development boss Markus Schafer as saying the drive was a result of the firm's focus on electric vehicles; it would range from reducing models to single components used in its products. Forget "supply and demand" – economies of scale and reduced R&D costs matter more.
That's why the shift towards electrification is happing faster than many expected; manufacturers can no longer afford to keep developing and producing platforms that offer a variety of powertrains and "let the customers decide" which ones they prefer. I anticipate that turbodiesels will be the first to disappear from everything but bakkies and commercial vehicles and conventional hybrids will be eclipsed by plug-in versions; petrol engines will survive the longest… until they're no longer the cheapest models to produce...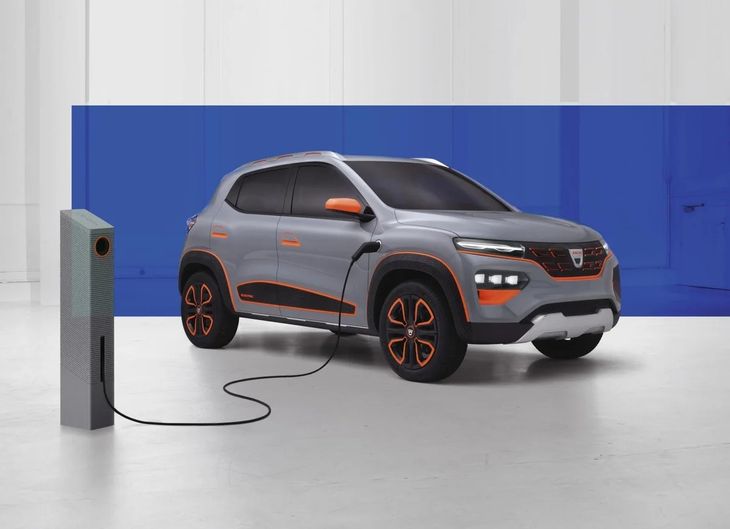 Dacia (Renault in SA) released the Spring Electric Concept, an attempt to show the cost of electric cars can be brought down.
All of which brings us neatly to the otherwise unassuming Dacia Spring Electric Concept, which is said to preview the Romanian brand's first EV model. EV technology has had a chance to gestate in pricey premium products for the past decade, which has limited such cars' appeal to the majority of buyers – especially given low- to zero-emissions EVs are taxed heavily by our government, which simultaneously levies a CO2 tax on vehicles that emit more than 120g/km. However, the technology has trickled down to compact hatchbacks (such as the Peugeot e-208), as well as small crossovers.
The production version of the all-electric Spring Electric Concept will be an adapted version of the Chinese-made Renault K-ZE, which is based on none other than the Kwid budget car. We don't know much about the small crossover apart from a claimed optimal range of 200 km, but imagine how the local introduction of such an affordable model would transform the look of a new-vehicle market in which the Toyota Prius (R508k) is currently the most affordable hybrid and the BMW i3 (R664k) the cheapest electric car...
The South African question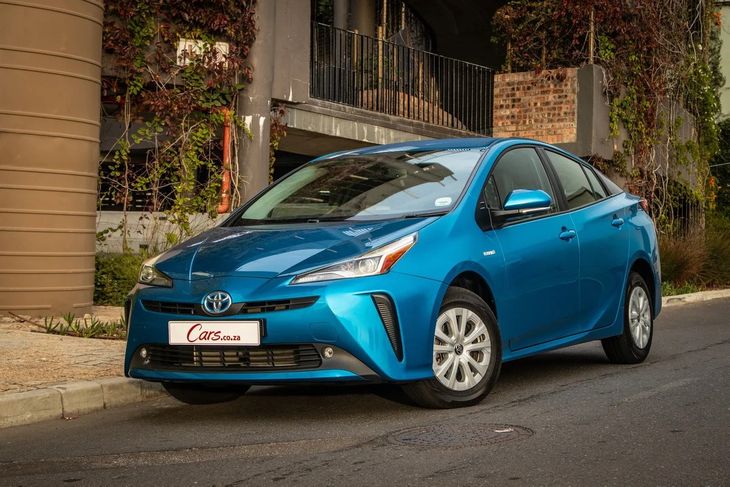 Those looking to switch to hybrid do so at the entry cost of R508k - for a Toyota Prius.
If our government could eventually be persuaded to offer relief from the hefty taxation of EVs (such as a reduction of import duties, luxury-car tax et cetera), electrically-driven or -assisted models could be offered to the public at competitive – let alone incentivised – prices, which would stimulate sales. In that case, more private- and indeed car companies would be willing to invest in the development of the Republic's EV infrastructure.
Of course, that may all just be wishful thinking on my part. Cynics argue that a government with as high operating costs and debt-servicing responsibility as ours would be all-too reluctant to reduce its income from taxation of new vehicles, even if it would be "for the good of the planet". Why? Because, in a sluggish economy with nominal growth, the state coffers need to be kept as full as possible. Besides, greater uptake of more-affordable EVs will mean the good ol' GOVT will earn less from CO2-emissions tax and nothing from fuel taxes (in the case of battery-only cars).
No matter which way you look at it, however, the electric train is about to leave the station; the new vehicle market is changing due to factors far beyond simple customer behaviour. We thought the poor quality of fuel was an impediment to new latest cars coming to South Africa. Hah, we better get ready for the EV Apocalypse... it's not that far in the future.
Related content:
Electric Cars: Understanding the Terms
Jaguar I-Pace Vlog - Will Electric Cars Work in South Africa?