#CarsAwards judge and regular Cars.co.za contributor Ernest Page recently undertook a picturesque 1 500-km road trip across 3 provinces in a "Proudly South African" BMW X3, during which he put the Munich-based firm's executive SUV through its paces on tar, as well as off the beaten track.
Cars.co.za recently published an article on the author's informative Rosslyn factory tour to mark BMW South Africa's transition from producing the 3 Series business class sedan to building the all-new X3 (for local and export markets). What followed, was a cross-country jaunt unlike any other.
To undertake a road journey to different parts of South Africa, during which I traversed a demanding off-road course and savoured roads I had never driven before in a trio of X3 derivatives (all of which were manufactured right here in South Africa), was an enlightening and educational experience.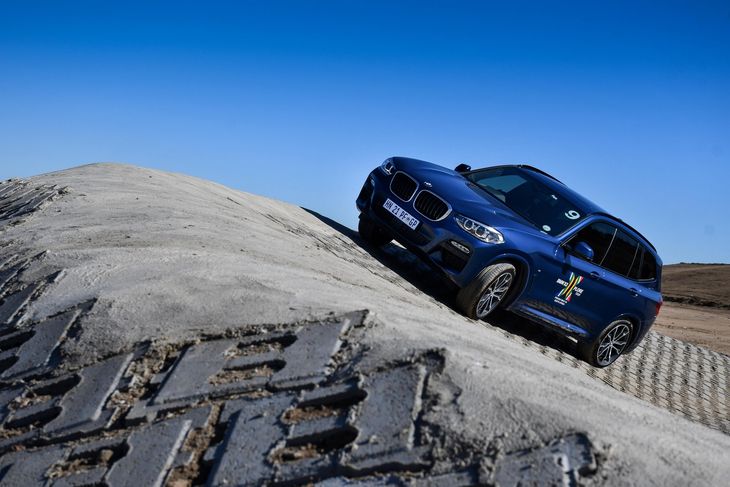 BMW has opened a new X Lifestyle park where you can test your vehicle's abilities.
Before we hit the road, we got to play on BMW South Africa's new testing ground: the BMW X Lifestyle park, which will open its doors in November 2018. Here X3 owners can test their cars' abilities in a controlled environment and, what's more, instructors are on hand to offer assistance.
Most drivers, who, like me, don't have much in the way in off-road driving experience off-road (apart from the odd dirt-road excursion, perhaps), will appreciate what the modern mid-sized luxury off-roader is capable of if driven with the application of simple best-practice driving techniques.
We found that steep inclines, loose sand and water crossings could all be handled easily by a car that is supposedly most at home on the school run. This experience put our minds at ease; safe in the knowledge that if we did end up in a tight spot on our cross-country trek, we'd be just fine.

The new X3 proved to be capable off-road, especially for what many believe to be a pure soft-roader.
Once we were done playing at the X Lifestyle Park, we took our xDrive30d on the long road for a 500-km hop across provinces. My driving partner, a DJ for Bay FM, provided the music and some in-car entertainment, and before we knew it, we'd completed the first leg of the trip and arrived at our first destination to have dinner and good conversation about our journey so far.
The next morning we'd be driving the xDrive30i on the challenging, but fun Long Tom pass and I was keen to see how the 2.0-litre turbopetrol would do on the twisty mountain route. BMW says there is more interest in the 20d (which I'd be driving later) and top-of-the-range M40i derivatives, but nevertheless, the 30i is a good car, regardless of sales. It's not as relaxing to drive as the diesel, but a more-than-capable fast, agile cross-country machine (albeit a tad heavy on fuel when pressing on).
After a quick lunch, we headed to the Three Rondavels, a spectacular-looking natural mountain structure and slowed our pace so we could best enjoy the scenery. We leisurely made our way to our final sleepover destination, the remote Makalali Game Lodge, located near the Kruger National Park. This was the 3rd province we had visited in as many days and my first time in this part of Africa.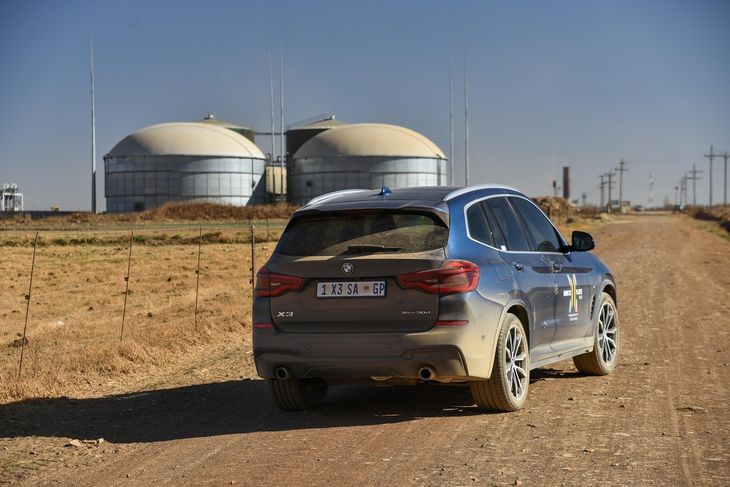 We certainly spent a fair amount of time on dirt roads in the X3 on the way to the Kruger Park.
The game lodge is home to the Big 5, of which we saw 3 (the elephants and lions unfortunately evaded our eyes). When we settled down that night we talked about how every minute behind the wheel of a proudly South African car, while enjoying uniquely South African scenery, was worthwhile.
Later that night, as I walked to my room, I was mindful of any wildlife that could easily be lurking in the dark veld and readied myself for the last 500 km of our journey, which would take us home.
The next morning started with an eventful drive through the game reserve, during which we spotted giraffe and buffalo. We drove through Tzaneen, and then made the best of a gaggle of high-speed sweeps en route to the Legends Golf Resort, which would be our final stop before the airport.
The car I was driving was the xDrive20d derivative, which, truth be told, I'd been avoiding all week. It turned out that 20d was the surprise of the lot and my pick of the bunch. It has much of the ability of its bigger brother, but at a more attainable asking price. The 2.0-litre turbodiesel is capable, torquey and felt much more comfortable over the rougher patches of gravel terrain we encountered by virtue of its smaller rims and larger-profile tyres. I could easily live with a 20d back in the real world.
Before I knew it, I was on the plane heading back home to write this article. The experience left me mesmerised by South Africa's vastness, and largely unexplored, at least by most tourists, outer reaches. I'll go back to Tzaneen and to Mpumalanga one day. And even after driving all of the X3 derivatives, including the incredibly potent M40i a few months ago, it's nice to know that a little 20d, which costs so much less, can feel as special as any of the X3s in the proudly South African range.
Related content