The VAT increase was supposed to have a huge effect on vehicle sales in April 2018... but what really happened?
If you service the bond on a property, you'll be very aware of the difference a 1% financing surge makes to your monthly financial health. The month of April 2018 was no joke for South Africans as government's first VAT increase since 1993 took effect, with the value-added tax rate increasing from 14% to 15%.
During April, signs informed grocery and consumer goods shoppers that their purchases had increased by no mandate of management, yet the VAT burden on a tube of whitening toothpaste is incomparable to that of a new automobile. South Africans are voracious new vehicle buyers and the industry feared that an increase in VAT would lead to a market retraction in April. Were they right?
Did a percentile make a difference?
After national sales statistics for April had been tabulated and collated, the numbers were ripe for analysis. On a simple month to month comparison, the influence of government's new VAT rate would appear obvious: it repelled a great deal of new car purchasing momentum.
For April, new car purchases shrank from 32 176 in March to only 23 928. That's a startling 25% less activity and in a market where single-digit percentage movements up or down are considered radical. And those are for new passenger cars, excluding South Africa's huge bakkie market.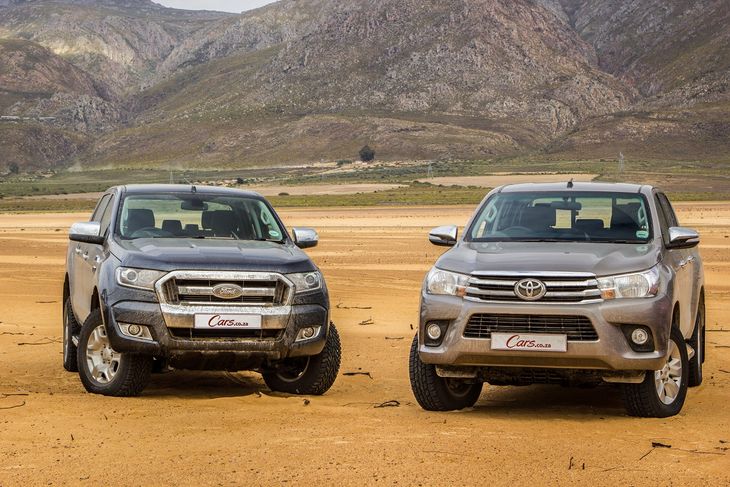 The Ranger and Hilux are consistently the 2 best-selling vehicles in the country.
The single- and double-cab market proved even less resilient to the 1% VAT increase. In March it was worth 14 701 new units, decreasing to 10 580 in April, registering a 28% retraction. Again, an absolutely massive downturn.
Although the data appears to tell a quite convincing truth, could the VAT increase solely be to blame for this abrupt retraction in South African new vehicle sales? Comparing these two sequential months, one must be open to the possibility that March could have harvested unnaturally intense sales activity as buyers were actively bringing their purchase decision forward, to avoid the VAT increase. There is no perfect statistical test for whether this was the case, but by comparing April and March sales year on year, there should be a trendline revealing any discrepancy.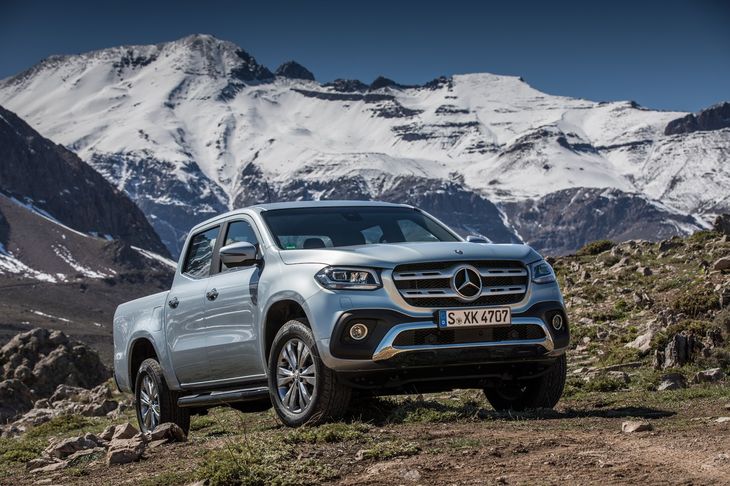 There's a new entrant coming the local bakkie market in May 2018, will it make a dent in sales?
When the 2017-to-2018 data is correlated it – amazingly – shows a negligible difference between the months a year apart. In 2017 new car sales fell from 31 034 units in March to 22 452 in April, a decrease of 27%. For bakkies the pattern was similar, volumes contracting from 14 882 to 10 592 which rounds off to 29%. The contraction from March to April in 2018, despite the VAT increase, is almost unbelievably less severe by 1-2%. A year on with a new President and much economic optimism, the VAT increase appears to have virtually no influence on new vehicle purchases if year-on-year pattern data is compared.
What is bizarre, beyond the issue of VAT increases, is why there is such a precipitous drop-off in sales each year from March to April. The only explanation appears to be that South Africans accept that the multitude of public holidays in April destroys trading volumes by about 25% each year.
Are bakkie VAT claims that influential?
Having established that there was no deviation in the year-on-year sales momentum due to government's 2018 VAT increase, the question remains whether this 1% VAT adjustment, billed as something severe to automotive consumers, has passed completely without consequence.
For the passenger car market, it appears to be the case, with buyers apparently absorbing any price increase. In the bakkie market, VAT is a completely different scenario. SARS allows for a tax benefit where VAT can be claimed back on bakkies – but not all configurations. The issue is that double-cab bakkies fall beyond the realm of a SARS VAT claim, although a coherent argument can be made that not all South African double-cabs are family vehicles (Mining geologists, forestry contractors, civil engineers, hunting and game lodge logistics etc.). SARS remains steadfast that it will not allow double-cab bakkie VAT exemptions. For single- and extended cab bakkies, the incentive remains.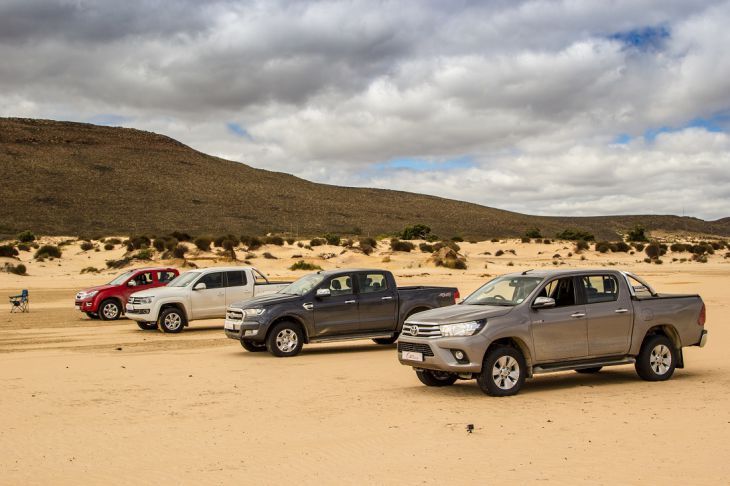 Vat can't be claimed back on a double cab, despite their obvious use in the workplace.
Following this logic, one would imagine that any local bakkie brand with a higher proportion of double-cabs in its sales volume, would suffer due to the VAT increase making the elusiveness of that claim more annoying. Run the numbers and quite the opposite is true.
Consider 2 main rival offerings, who also happen to dominate South Africa's bakkie market, the Toyota Hilux and Ford Ranger. Both bakkies saw sales slow from March to April this year, for reasons we've explored earlier. The year-on-year numbers tell a slightly different story.
Although the total light commercial market was up by a mere 0.1% year on year in April, Ranger sales were more robust by 19% and Hilux even stronger at 35%. Those are astounding numbers which make a mockery of any VAT increase issue. It also explains the relative superiority of Hilux, which sold 307 more bakkies than Ford last month, illustrating the benefit of trading in bakkie sales volumes which have a greater proportion of VAT claim eligible single-cabs.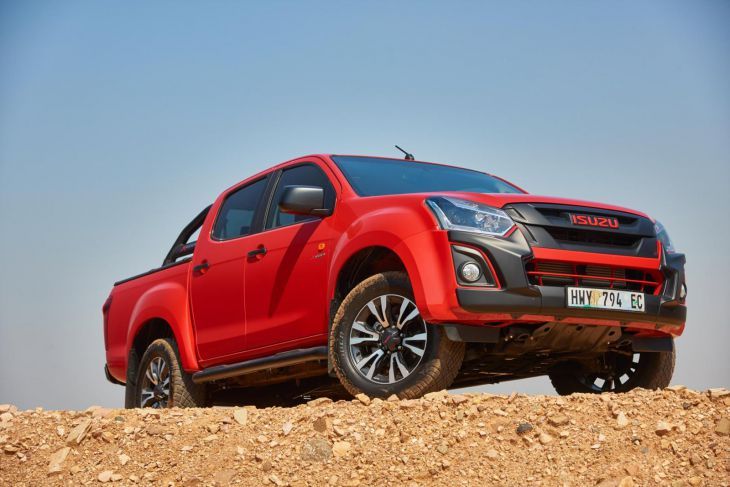 The Isuzu KB remains a top-seller in SA with both single cab and double cab offerings.
Perhaps the best example of how immune bakkie trading has been to the VAT increase is the case of Mazda's BT-50, a bakkie model which is only available in double-cab and has benefitted from no significant upgrade in the more than a year. BT-50 sales increased from 19 units in April 2017 to 106 last month, despite the consequences of a 1% VAT increase being almost unavoidable for Mazda's bakkie business as it comprises only double-cabs.
Bakkies are the true barometer of South African economic optimism, and not even a 1% VAT increase (on double-cabs) has stalled demand for them. The only deduction to be made is that a great many small business owners and contractors are anticipating a spectacular South African economic recovery in 2018. If South Africa's most popular vehicle is up by more than a third, year-on-year, despite some VAT increases being levied on the double-cab proportion of Hilux sales, it reveals that South African economic confidence is rebuilding. You can calculate fancy econometric models, or you can simply run some Hilux sales numbers if you really want to know what the state of SA Inc's business confidence is.
Related content
SA's Unsung Off-Road Sales Hero
Global Vehicle Sales (2017) Highlight Reel