The twin-turbocharged, V12-engined DB11 caused a stir at the Geneva Show and is Aston Martin's most significant new model since the DB9. The first South African delivery of the newcomer is expected in late September/early October 2016.
Built upon a new lighter, stronger, and more space-efficient bonded aluminium structure, DB11 is claimed to be "the most powerful, efficient and dynamically gifted DB model in Aston Martin's history". It is also the first product from the marque's "second-century" expansion plan.
Although it is instantly recognisable as an Aston Martin, the DB11's exterior design incorporates a host of aerodynamic addenda that manage the airflow both over and through the car's bodywork. Front-end lift is reduced by the gill-like "Curlicues" that release high-pressure air from inside the wheel arches via a concealed vent. Rear-end lift is reduced by the AeroBlade: a virtual spoiler (fed by discreet air intakes at the bases of the C-pillar) that ducts air through the bodywork and out of the DB11's rear deck lid.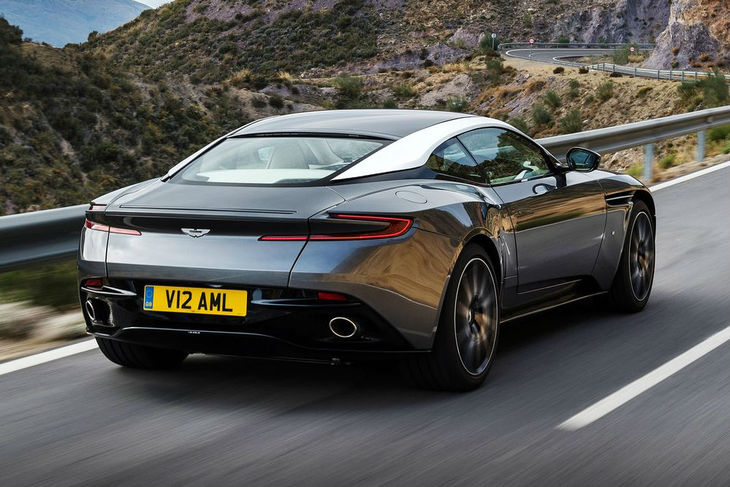 The DB11's heart is a 5.2-litre twin-turbocharged V12 that was designed entirely in-house and develops 447 kW and 700 Nm of torque, giving the Aston Martin a top speed of 322 kph and a claimed 0-100 kph time of just 3.9 sec. Drivers can select from three dynamic modes – GT, Sport and Sport Plus – that progressively intensify the response of the engine, 8-speed automatic ZF transmission together with the new electric power steering and Torque-Vectoring-by-braking system while increasing the firmness of the adaptive damping for optimal handling agility.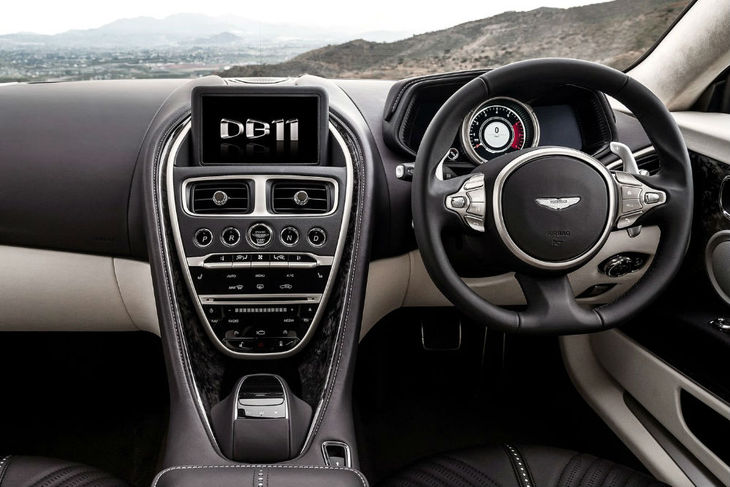 The Aston Martin's cabin marks a major departure from the DB9's (both in design and execution) and features a full-colour 12-inch TFT LCD instrumentation display as well as a centrally-mounted 8-inch TFT infotainment screen. The new satellite navigation and audio system can be operated via an intuitive rotary control; a touchpad (offering character recognition, multi-touch and gesture support) is optional. A new auto-park assist feature and 360-degree birds-eye view camera helps provide safe maneuvering at slow speeds and is also operated via the car's infotainment system.
Aston Martin South Africa has been only been allocated 6 units of the DB11, of which production will commence in May, for 2016 (three apiece for the Cape Town and Johannesburg dealers). Due to the limited availability, the units were offered only to pre-existing customers and in Cape Town, one customer put down a deposit even before the car's price had been confirmed! Pricing for the DB11 was not finalised by the time this report. We'll have more details soon.
Check out more Aston Martin content on Cars.co.za
Search for Aston Martin models offered for sale on Cars.co.za