Demand for the new Suzuki Jimny is off the charts, not only in South Africa but in other markets too. If you want to buy the new Jimny, you might have to wait a bit...
Suzuki's popularity has grown substantially in recent times and it's one of the fastest growing car brands in South Africa. It has scooped the coveted Brand of the Year award twice in the Cars.co.za Consumer Awards – powered by WesBank and will look to bag a hat-trick in the 2018/19 iteration of the #CarsAwards.
The new Jimny is produced at Suzuki's Kosai Plant in Japan and Suzuki can't seem to build the new Jimny quick enough as demand appears to be outstripping supply. In its home market of Japan, which is also a right-hand-drive market, demand for the Jimny is booming and there is currently a waiting list of 32 months. The Brits are also clamouring for the new Jimny with reports indicating that 4 500 potential customers are 'interested' in the new Jimny which is roughly 150% of the outgoing Jimny's best annual sales volume in the UK market, and it has not even launched there yet!
In South Africa, the launch of the all-new Suzuki Jimny is imminent and interest in the boxy offroader has been phenomenal. A local Suzuki spokesperson has confirmed that the first 2 consignments of the new Jimny have already sold out which indicates that demand will outstrip supply in the short to medium term as more stock arrives from Japan.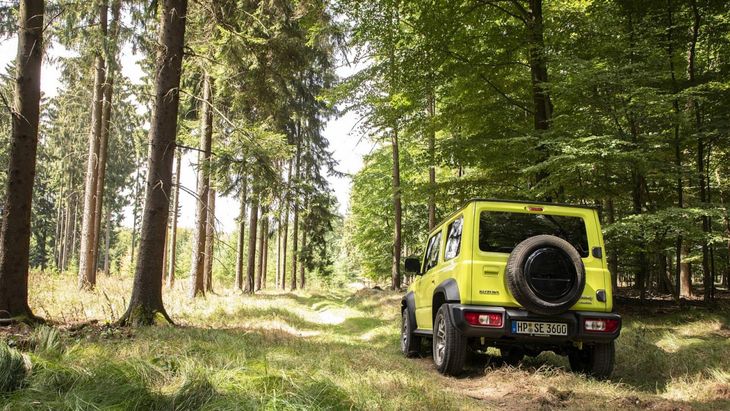 With its AllGrip Pro 4x4 system, the Jimny is a capable (and affordable) offroader.
The new Jimny will officially launch in South Africa in early November 2018 and will be powered by an all-new 1.5-litre petrol engine offering 75 kW and 130 Nm of torque and mated to either a 5-speed manual or 4-speed automatic transmission. Equipped with an AllGrip Pro 4x4 system which will allow the driver to easily switch between 4x2, 4x4 high and 4x4 low range with a secondary gear lever, the Jimny will be able to tackle tough off-road terrain with a ground clearance of 210 mm.
Read more about the new Suzuki Jimny here!
Suzuki Jimny - Estimated Price for SA
Suzuki Jimny 1.5 4x4 GA Manual: R265 000 (estimated)

Suzuki Jimny 1.5 4x4 GLX Manual: R300 000 (estimated)

Suzuki Jimny 1.5 4x4 GLX Auto: R320 000 (estimated)
Buy a new or used Suzuki on Cars.co.za
Related Content
5 Moments that Defined the Suzuki Jimny
New Cars Headed for SA in 2018
5 Budget-Friendly Low Range Off-Roaders
5 South African Summer-Driving SUVs
Suzuki Swift 1.2 GL (2018) Review