There was a time when bigger was better and yes, all the cars on this list have got monstrously oversized, naturally-aspirated power plants – just the way we like it!
Ask any petrolhead. Any real petrolhead. They'll tell you their favourite engine is of the V8 and V10 variety, naturally aspirated of course. And that's because there is something so rousing about the noises, emotions and sensations brought about by the unsullied demeanour of a big-bore mill.
Unfortunately, many rookie petrolheads will never experience what some of us did back when bigger was better and power outputs trumped efficiency. Thanks to increasingly stricter emissions laws, the days of free-breathing V8s and V10s are pretty much over (the Ford Mustang, Lexus LC 500, Audi R8 and Lamborghini Huracan are but a handful of survivors) and their glorious soundtracks are mostly a distant memory, save for the occasional car show and exhibition race.
Nowadays, manufacturers are relying on cleverly composed soundtracks piped through speakers to imitate beefier piston-produced prose, but it just doesn't feel the same – even with huge improvements in performance...
These "manufactured" sound effects, however, are improving in quality, but the experience feels tamer and a little too nannied compared to the feral characters some of us cut our teeth learning to drive and tame. Here are 5 such examples…
BMW M5 (E60-generation)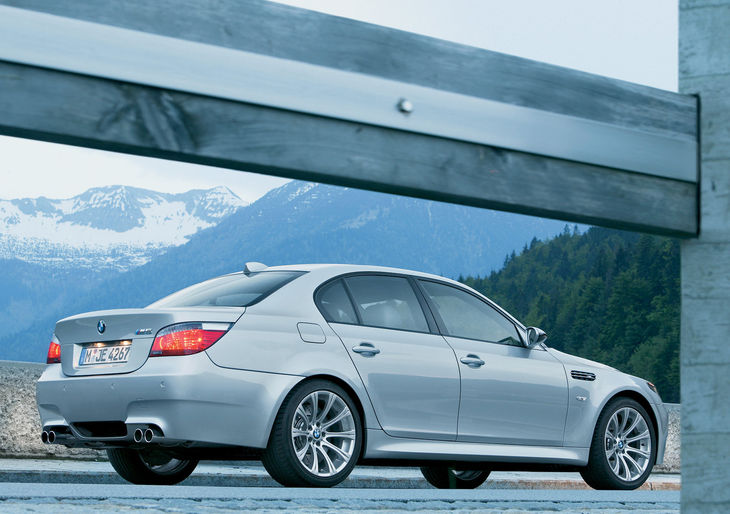 Believe it or not, but there was a time when certain manufacturers shoehorned engines of leviathan proportions into the bays of their production vehicles. Who can forget the E60-generation BMW M5? It was the first production sedan in the world to employ a V10, the relative performance of which was off the charts. It also boasted a Formula 1-inspired Getrag SMG III single-clutch seven-speed sequential transmission – a nod to the BMW-Sauber grand-prix alliance of the time.
But back to the engine… The uneven-firing naturally-aspirated 5.0-litre V10 was good for 373 kW and 570Nm of torque – enough thrust to pin passengers helplessly back into their seats as it hurtled from standstill to 100kph in 4.2 seconds before topping out at (an ungoverned, if so specified) 328 kph. The entire experience, however, was granular and analogue – a full sensory overload thanks in part to that overly zealous and incredibly vocal soundtrack. The noise emitted by those twin two-barrel exit pipes was apocalyptic; a burbling, off-beat thrum that built in rhythm and decibels before belting out a territorial shrill at a red-lining 7 750 rpm.
Buy a new or used BMW M5 on Cars.co.za

Mercedes-Benz C63 AMG
Who can forget this feral beast? No other car has caused as much rubbernecking as the C63 AMG – especially in South Africa, where you'd often see one trailing a BMW M3, taunting and playing with it before moving in for the kill. Its free-revving 6.2-litre V8 earned a cult following all over the world and rightfully so: anything AMG-fettled is known to possess frighteningly fast performance and limpet-like handling. Its tenure spanned 8 years where several special editions and performance package models kept the Big-V alive until Mercedes-Benz's AMG division was forced to cull the motor's production owing to stricter emissions laws in 2015.
One particular C63 AMG however, stands out head and shoulders above the rest: the Black Series, a veritable German muscle car. Like all the Black Series models, the wizards at AMG turned the C63's ferociousness up to 10 using a combination of black magic and science. As a result, an extra 22 kW and 20 Nm was liberated from its V8 taking total output to 380kW and 620Nm. By dropping its kerb weight (by 20kg) and improving such attributes as noise, performance and braking ability made for an appreciably supple and fluidic machine – tame when you needed it to be but unruly at the flick of a switch.
Buy a new or used Mercedes-AMG C63 on Cars.co.za

Hummer H3 V8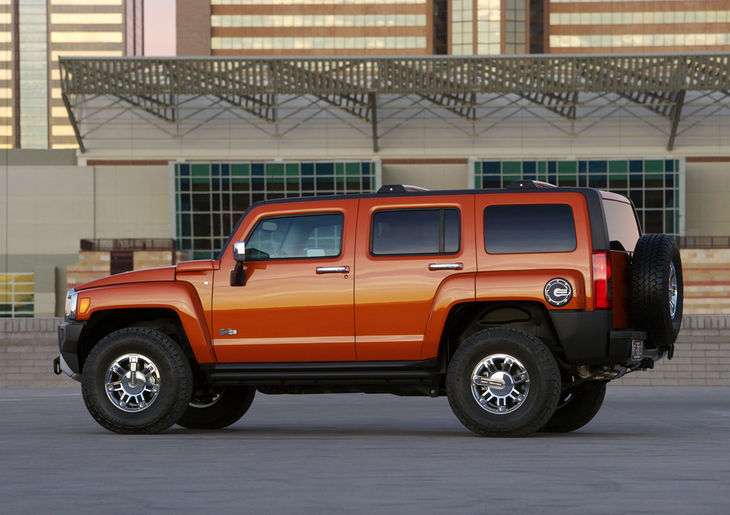 The Hummer H3 never really appealed to the masses here in South Africa, but all that changed when General Motors dropped a cast-aluminium Vortex 5.3-litre V8 under its clamshell bonnet and slapped a V8 badge on its boot lid. Suddenly the "underpowered" Hummer gained a personality – a snarling growl and powerful bite to match its burly, military-style physique. Packing 224 kW and 530 Nm, some may have considered it a tad underpowered, especially considering its 2.2-tonne kerb weight, but the Hummer accelerated with alacrity, mincing the 0-100kph dash in 8 seconds flat.
Its top speed of 196 kph, however, was less inspiring, but pretty impressive for a giant block of aluminium. As far as noise-making was concerned, the H3 5.3 and its pent-up aggression forced its driver to belt out and compose original musical scores capable of parting crowds in a theatrical performance akin to what Moses did to the Red Sea. And that's exactly how it felt from behind the wheel – large, and in charge, and ready to barge everything out of its way!
Buy a used Hummer H3 on Cars.co.za

Audi RS4 quattro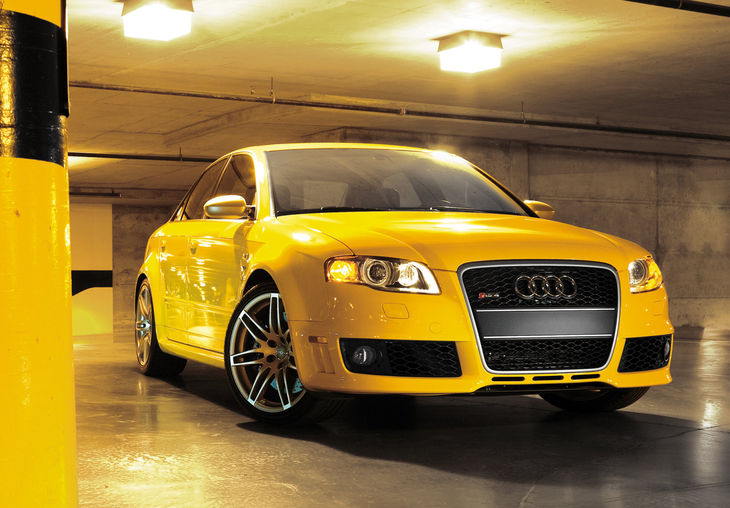 Sure, it wasn't as aggressive-looking as some of its Teutonic rivals, but that's what made the RS4 such an alluring piece of machinery – it's understated Q-car aesthetic. While it shared its basic engine architecture with the S4, the RS4 benefitted from a slew of go-faster bits sourced from its contemporary 4.2-litre V8-engined R8 supercar sibling: such as revised pistons and con-rods, as well as a new crankshaft and cylinder heads.
The result delivered power and torque outputs of 309 kW and 430 Nm respectively, enough grunt to guarantee a 4.9-second sprint from 0 to 100 kph before reaching a 250-kph limited top speed. The RS4's trump card, however, was the manner in which it delivered its torque – as much as 90% of the 430 Nm was available from as low as 2 250 rpm. But it was more that peaky 8 250 rpm redline and a Poseidon-like soundtrack that endeared it to enthusiasts. It all came down to a special flap in the exhaust system when Sport mode was selected. No piped-in artificial sound here… Just pure aural theatre.
And, if that wasn't good enough, the entire performance was accessed through a 6-speed manual transmission complete with all-wheel drive and minimal understeer. Sounds like a winner in our books.
Buy a new or used Audi RS4 on Cars.co.za

Chevrolet Lumina SS Ute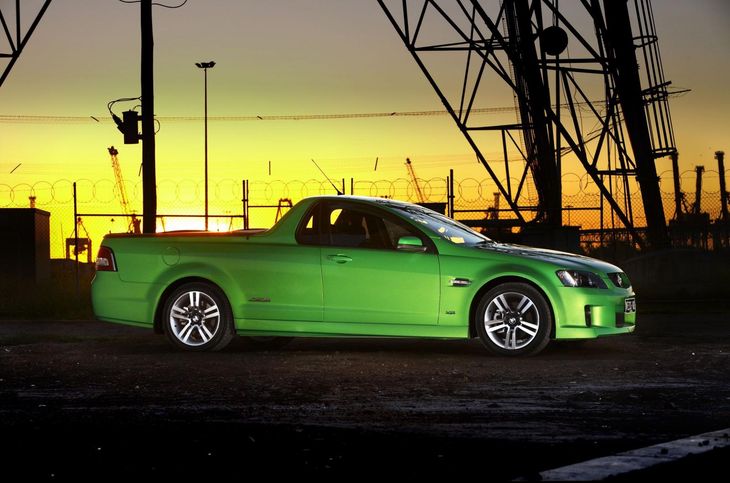 Essentially a re-badged Aussie-sourced Holden SS Ute, the Lumina SS Ute (or bakkie) gained an immediate following here in South Africa thanks largely to its gargantuan muscle-car styling and equally impressive V8 engine: attributes which earned it the nickname the "Kalahari Ferrari". Under its expansive bonnet resided a Corvette-sourced pushrod-powered 6.0-litre V8 that churned forth peak outputs of 270 kW and 530Nm, which is admittedly not much by today's standards, but the soundtrack emanating from that quartet of shiny tailpipes made it feel far quicker than its 5.4-second 0 to 100 kph sprint time suggests.
So it was a super-bakkie then? Yes and no – while the basic styling followed that of a traditional pickup, SS owners never dared use their beloved Ute as a workhorse or rubble rumbler. Instead, you'll often see them on breakfast runs and car shows, flexing their muscle and projecting their angst to appreciative crowds. The Ute was and still is a rebel – using one as your daily driver in this day and age won't make you any friends, but it will cock a snook at the autocratic system that put paid to its kind...