Aston Martin will replace and expand its entire product line-up over the next 5 years – and the Gaydon-based marque will build the production version of the controversial DBX concept at an all-new (second) factory in Wales.
The British sportscar manufacturer, which recently availed us a First Drive of the knee-tremblingly pretty DB11, will soon start construction of a 360 000 m2 facility in St Athan as part of a R3.5-billion investment in a second manufacturing plant.
The factory has been earmarked to produce the DBX crossover, which was first shown at the 2015 Geneva Show (if that is what the production version will ultimately be named) by 2019. At a later stage, Aston Martin will also start assembly of Lagonda-badged first class sedans at the plant, but only after Aston Martin has rolled out replacements for the Vantage and Vanquish, which will continue to be produced in Gaydon, UK.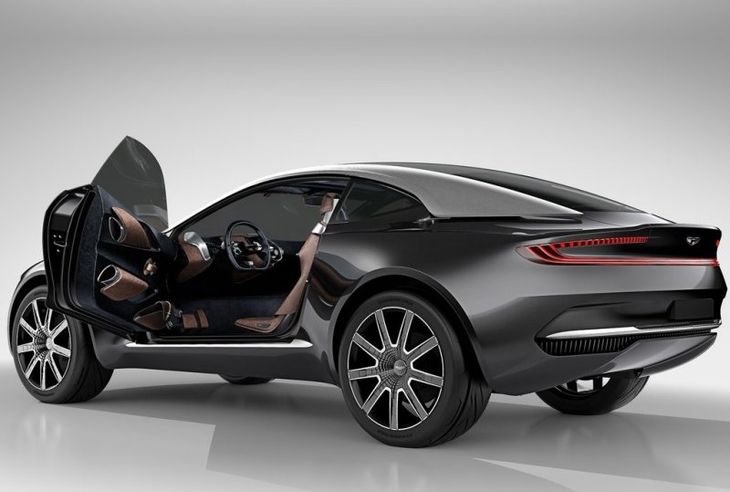 The somewhat inelegant C-pillars and up-on-stilts look of the DBX concept have drawn criticism from some quarters.
A production version of the RapidE all-electric vehicle is also on the cards for 2018.
So, is the DBX Aston Martin's answer to BMW's X6 (of which a bigger brother is apparently in the works) and Maserati Levante, to name but two examples, a more practical proposition than the Bentley Bentayga and Lamborghini Urus, or simply a super-luxurious, supersized Range Rover Evoque coupe? Over to Aston Martin CEO, Andy Palmer…
"The DBX… is a challenge to the existing status quo in the high luxury GT segment. It envisages a world, perhaps a world not too far away, when luxury GT travel is not only stylish and luxurious but also more practical, more family-friendly and more environmentally responsible.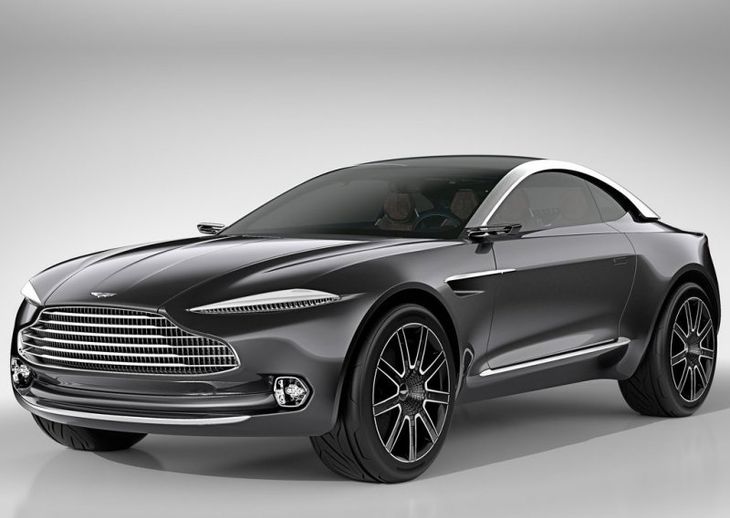 Aston Martin is keen to explore the crossover market... but will the production version by an all-electric car?
"I asked my team at Aston Martin to expand their thinking beyond conventions, to explore what the future of luxury GT motoring would look like in years ahead, and the DBX Concept you see before you is the result," he said back in 2015.
Aston Martin DBX details
Although it remains to be seen if the DBX will stay true to its concept and feature an all-wheel drive and all-electric configuration (although the confirmation of the RapidE EV suggests it could, it will most definitely be a plush 4-seater.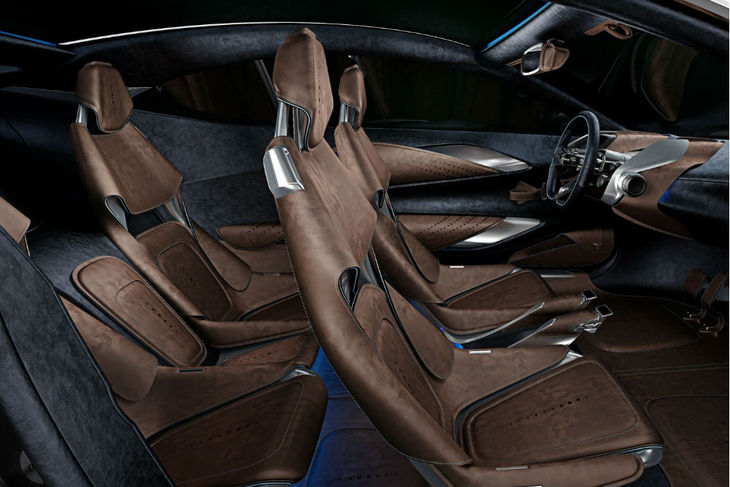 Even in a highly stylised conceptual cabin execution, the rear accommodation looks a trifle claustrophobic.
The concept featured dual cargo areas: the rear luggage bay, as well as a frontal loading area (there is no conventional engine bay by virtue of the lithium sulphur cell-powered electric motors being located inboard of the wheels). The exterior sheet metal was made of machined billet aluminium, while the interior was covered in velvet-like Nubuck leather.
It remains to be seen whether the auto-dimming "smart glass", bespoke driver and passenger head-up displays will be on the roadgoing, fit-for-public-consumption version, but Active LED headlights and carbon ceramic brakes coupled with an integral energy recovery system do not seem too far-fetched…
Related articles
Aston Martin DB11 (2016) Video Review
Maserati Levante: Italy's Super SUV
Bentley Bentayga (2016) First Drive
Top 5 Cool Facts: Bentley Bentayga
Aston Martin DB11 (2016) First Drive
Interested in buying an Aston Martin?