We like the look of this! The Dacia Bigster Concept shows the potential for an upcoming new mid-size SUV with a Renault badge on the nose.
What you are looking at here is the new Bigster Concept from Romanian brand, Dacia. As we have seen in the past, Dacia often previews products that parent company Renault badges as its own. The Dacia Duster is essentially the Renault Duster, you get the point…
The Bigster Concept was revealed as part of Renault Groupe's new strategic plan called "Renaulution" which aims to not only enhance competitiveness but also to improve the brand's value proposition into the future (see more further down in this article).
The Bigster Concept previews a new mid-size C-segment SUV with a production version expected to be launched in 2025 and will slot in above the Duster and could very well replace the Kadjar in Renault's model range.

The Bigster measures 4.6 metres in length and features a thoroughly rugged and chiselled appearance. A Y-shaped design theme is seen in the LED headlights and taillights. The lower matte black skid plate is made from recycled plastic and the Bigster rides on chunky offroad tyres which match its rugged appearance. There are no interior images at this stage Dacia says that the Bigster will feature a roomy and spacious cabin.
The Bigster will be produced on Renault's CMF-B modular platform and is likely to be powered by alternative energy sources such as natural gas and/or hybrid powertrains.
What about Renault's new Renaulution strategy?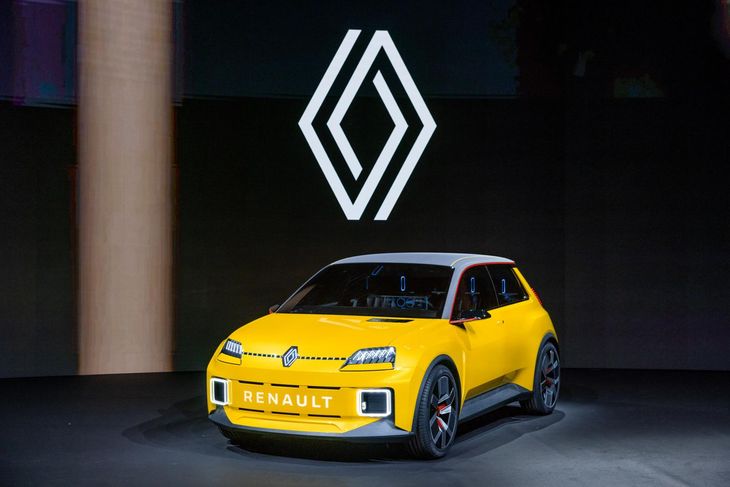 The Renault 5 will make a comeback but will return as an all-electric car "at a price that many, many people will be able to afford." according to Renault CEO, Luca de Meo.
The automotive world is changing rapidly and if car brands are to remain relevant and competitive, they need to evolve. Renault is one such brand that is in the process of realigning its strategy to meet changing customer demands and ensure its longevity into the future.
Renault's new "Renaulution" strategic plan was announced by CEO, Luca de Meo, this week which aims to achieve higher levels of competitiveness.
"The Renaulution is about moving the whole company from volumes to value. More than a turnaround, it is a profound transformation of our business model. We've set steady, healthy foundations for our performance. We've streamlined our operations starting with engineering, adjusting our size when required, reallocating our resources in high-potential products and technologies", said de Meo.
"This boosted efficiency will fuel our future line-up: tech-infused, electrified and competitive. And this will feed our brands' strength, each with their own clear, differentiated territories; responsible for their profitability and customer satisfaction. We'll move from a car company working with tech to a tech company working with cars, making at least 20% of its revenues from services, data and energy trading by 2030", he added.
The strategic plan incorporates 3 phases that have been launched in parallel. The first phase is what Renault terms "Resurrection" which will occur from present to 2023 and focuses on improving profit margins and cash generation recovery. "Renovation" will take place up until 2025 where Renault will enrich its product offerings to improve profitability. In 2025 and beyond, the "Revolution" phase will see the brand's business model focus on technology, energy and mobility.
Renault will also be streamlining its production processes, model lines, powertrains and platforms. More so, a total of 24 new models are expected to come to market by 2025 from Renault, Dacia, Alpine, Lada and Mobilise. 10 of those new products are expected to be all-electric. Renault aims to become a 'leader' in electrification by 2025 and will look to establish a large production facility called Electro Pole that will be dedicated to producing electric vehicles and is expected to be located in Northern France. More so, hybrid products are set to account for 35% of Renault's sales by 2025.

There are lots of new and exciting products in the pipeline and we will keep you up to date as and when specific details become available.
Buy a new or used Renault on Cars.co.za
Related Content
Renault Kiger Concept Shown, Coming to SA
Spring Electric is Renault's Kwid EV

2020/21 Cars.co.za Consumer Awards - Powered by WesBank; Finalists