The respected Cape Town-based classic and exotic car dealer, Crossley & Webb, has launched an online auction website for collector cars.
The goal with Crossley & Webb Online is to create a safe trading platform focused on collector cars, says Gareth Crossley. Unlimited by physical constraints, the virtual marketplace allows for better presentation and a more detailed description of listings, regardless of where the sellers are based.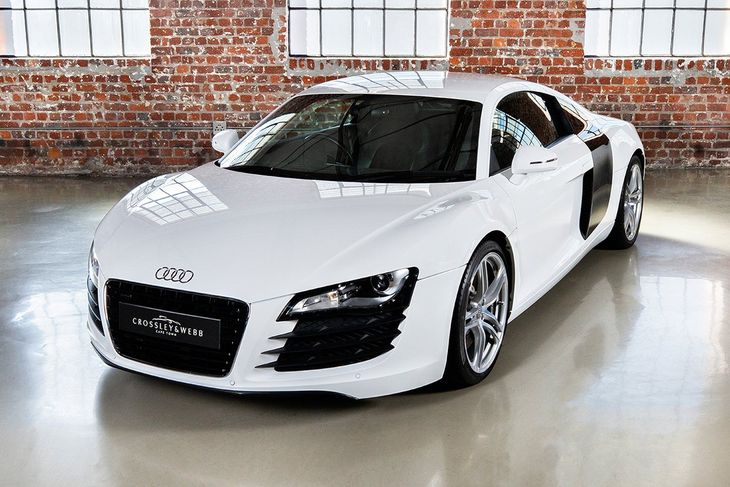 One of the cars currently on auction is this 2009 Audi R8.
The platform is geared to provide sellers with the best opportunity to maximise value within a predefined timeline and to provide buyers with a well-informed and transparent purchasing experience. In both instances users of the platform are guided through the process by Crossley & Webb who are experienced at selling hundreds of collector cars in South Africa.
Crossley & Webb Online can be visited here.
SELLING
Sellers can submit their car for auction online, complete a vehicle grading document and take their own photos using Crossley & Webb's photography guide.
There are three packages, Basic, Pro and Custom:
What you get:
Expert advice and pricing research
Marketing support and guidance on presentation techniques
A professionally curated listing
Access to qualified buyers
Pro – R 2999 incl. VAT. Basic package with the option for professional photography
Custom – POA using the Pro package as a base where Crossley & Webb controls the whole process on behalf of the seller with hosted viewings. Technical inspections and vehicle snagging part of the package.
BUYING
Buyers can register to bid on Crossley & Webb Online and are vetted prior to approval. A R5 000 refundable deposit is required to bid and bidders are guided by Crossley & Webb in order to complete the due diligence process and be confident of the condition of the car prior to placing a bid. Crossley & Webb charge a 10% buyers premium including VAT (eg. If R200 000 is bid then the total cost is R220 000).
Currently on auction: 1959 Jaguar XK 150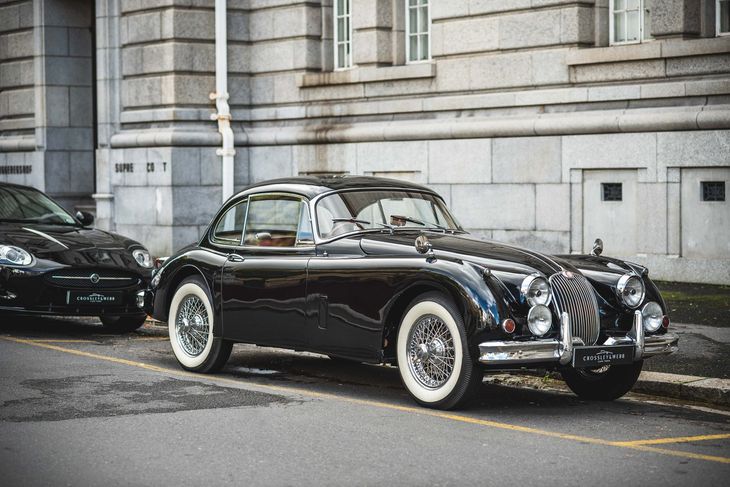 Here's something for the discerning collector – a gorgeous 1959 Jaguar XK 150.
Launched halfway through 1957, the XK 150 was Jaguar's answer to the growing demand for a more comfortable and refined sportscar. This 1959 example is equipped with a special equipment package (comprising wire wheels, spot lamps and twin exhaust pipes) and an upgraded 3.8-litre engine, which was fitted to the car in the UK prior to it being imported to South Africa around 1983. Various modern upgrades (such as air-con and a modern audio system) were fitted during a restoration in 2009.
You can view this auction here.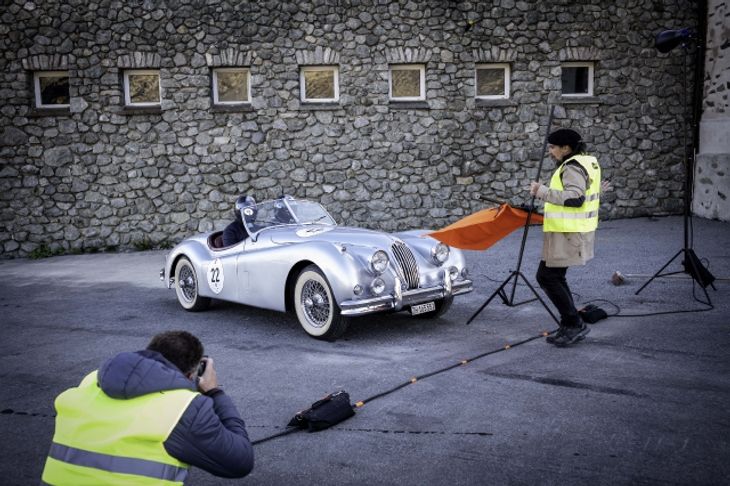 How often will you have the opportunity to bid on the experience to drive a Jaguar XK120 in the Bernina GranTurismo HillClimb?
Another notable auction is the charity auction for the experience to drive a race prepared Jaguar XK120 roadster on the Bernina GranTurismo Hillclimb in September 2020 with the option to defer the experience to 2021. This is a charity auction to assist funding of the Zip Zap Circus charity in Cape Town.
You can view this auction here.