With a change of venue, greater diversity and a groundbreaking classic car auction, Concours South Africa shifted up several gears this year.
Photos by Roarke Bouffe and Lance Humphrey
Hosted this past weekend at Steyn City in Gauteng, the Concours South Africa (sponsored by Nedbank Private Wealth) once again recognised the rarest and most well-kept classic cars in South Africa. But with competing cars including anything from a 1902 Oldsmobile to modern-day Ferraris, via an Escort and even an Opel Kadett Superboss, diversity was impressive.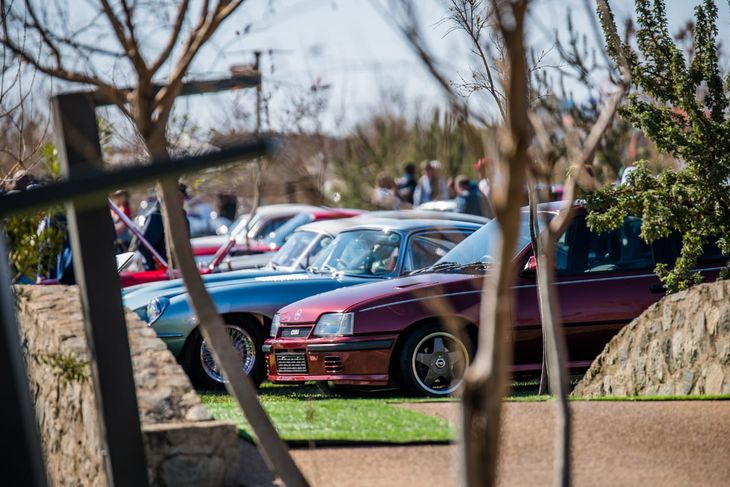 Where else will you see a '90s Superboss next to an all-time icon such as the Jaguar E-Type?
"A feature of this year's event was the gratifying diversity of entries which embraced Concours South Africa 2018," said organiser and co-founder Paul Kennard. "And adding the final touch to an unsurpassed motoring experience was the standard of entries, which has risen exponentially since we launched Concours South Africa, a brand new concept in the classic car arena in this country, a mere two years ago."
Tough judging
The judging panel, lead once more by Wayne Harley from the Franschhoek Motor Museum, had a difficult job in picking a winner in 2018. In the final analysis, a few hundredths of percentage points separated the top three cars in this year's event.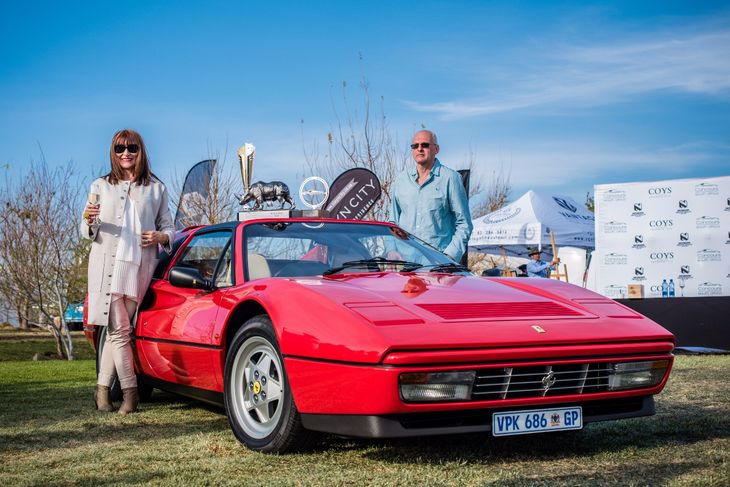 Zia Wort and her winning, extremely low mileage 1989 Ferrari 328 GTS.
In the end, the winning car was a hugely popular choice. Ferrari enthusiast Zia Wort's pristine, red 1989 Ferrari 328 GTS was announced as the overall winner of Concours South Africa 2018. The Ferrari has only 13 000 km on the clock, and it was presented in absolutely factory-fresh form at Steyn City.
Second overall was another Ferrari, a 1969 light metallic blue Daytona 365 GTB/4, owned by Cape Town enthusiast Stuart Mackay-Davidson. In third place was the Irish Green 1970 Porsche 911 S jointly owned by Tim Abbot and Michelle Hambly.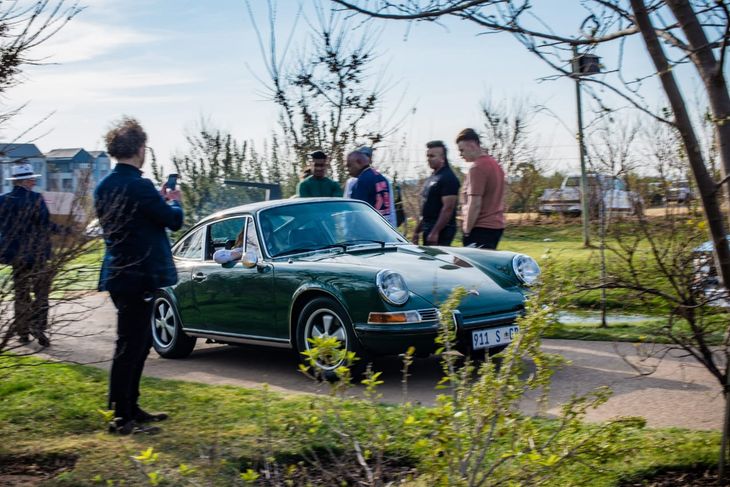 Michelle Hambly scooped third place in this 1970 Porsche 911 S co-owned with Tim Abbott.
A very popular category winner was the 1934 Rolls-Royce Phantom II, owned by Johannesburg neuro-surgeon Dr Frank Snyckers, a huge aristocratic machine that has been all around the world before taking up permanent residence in South Africa some years ago.
Other very popular category winners were Chad Wentzel's 1958 Chevrolet Corvette "hybrid" with modern Chevy Corvette mechanicals and a pristine 1959 Chevrolet Corvette presented in original trim specification and restored by Wynand Strydom for an anonymous owner.
Ferraris and Porsches were well-represented at Concours South Africa 2018. A notable early Porsche winner was the blue Porsche 356A, owned by Kirsten Venter.
Not only for the exotics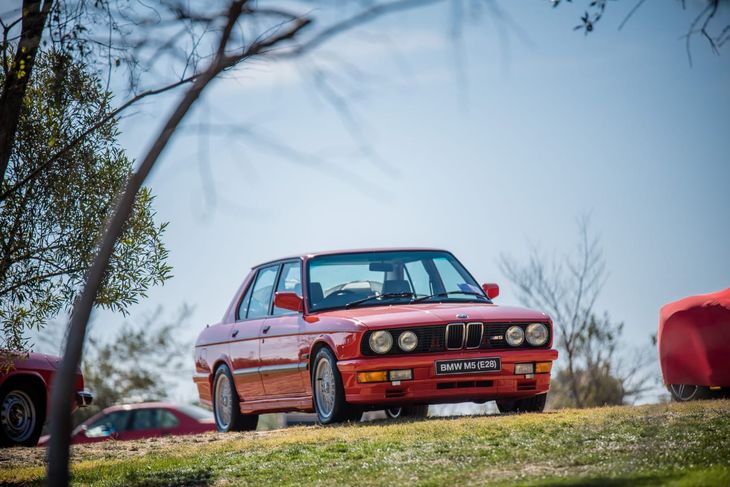 This rare E28-generation BMW M5 certainly impressed the crowd.
The range of cars entered for this year's event extended to many examples from the 1960s and 1970s, but also ran through to the 1980s and 1990s. A notable category winner was Marek Letowt with his 1991 BMW M5. Marek also entered another BMW M5, and there were two striking E36 BMW M3s in attendance.
Other interesting cars that had visitors excited and taking snaps included a 1963 Chevrolet Impala convertible in pale metallic green and a 1960 Volkswagen Beetle with some very unusual 1958 detailing. Then there were some very pretty Alfa Romeos (the brand celebrates its 108th anniversary this year) and for fans of hot hatches, an immaculate Opel Kadett GSi 16V S (Superboss) that took second place in its category.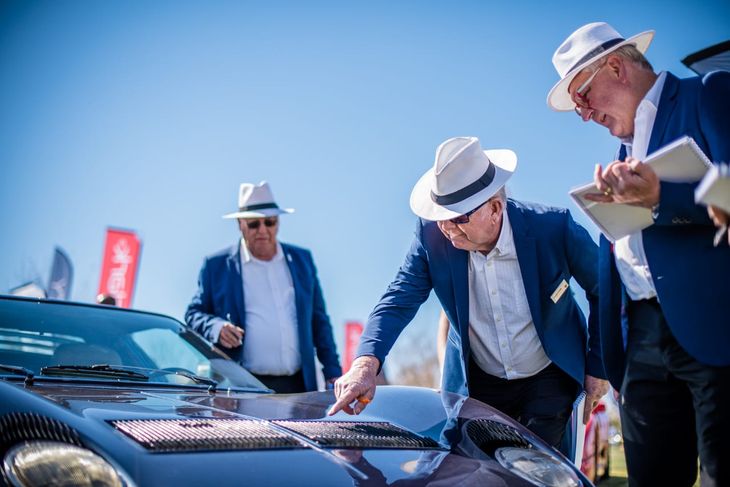 A rare Lamborghini Miura is scrutinised by the judges.
Successful auction
On Saturday evening, The Concours South Africa Classic Car Auction was conducted by international auction house, Coys of Kensington . This was the first time that international bidding was received for a South African classic car auction. Top bid received for a 1992 Porsche 964 N/GT factory-built racer for the road was R3,9-million, while a bid of R2,5-million was received for a 1968 Shelby Mustang GT 500 in absolutely original condition.
You may also be interested in;
Classic Drive: Mercedes-Benz 220 D La Pick Up
108 Years of Alfa Romeo: 10 of its Greatest (Gallery)
Porsche at 70: Ten of its Greatest (Gallery)