The Fiat 500, once an affordable runabout, has been transformed into an all-electric "urban Tesla", in fact, it's not even branded a Fiat. By becoming a product to rival the Mini Electric and Honda e, the all-new electrified 500 has moved very much upmarket, which unfortunately decreases the likelihood of it coming to South Africa soon.
Last night, Italian car site AutoDato leaked images of the all-new 500e. With Fiat committed to the idea of producing a zero-emission compact hatchback, there will be no combustion engine in this model; the electric newcomer is brand new from the ground up and based on a dedicated EV platform.
FCA's chief marketing officer, Oliver Francois has been quoted as saying: "Premium is the way we will go with the (electric-powered 500). It's a new 500, totally renewed. Totally electric. It's kind of an urban Tesla, with beautiful style. (It embodies) Italianness... dolce vita in an electric car."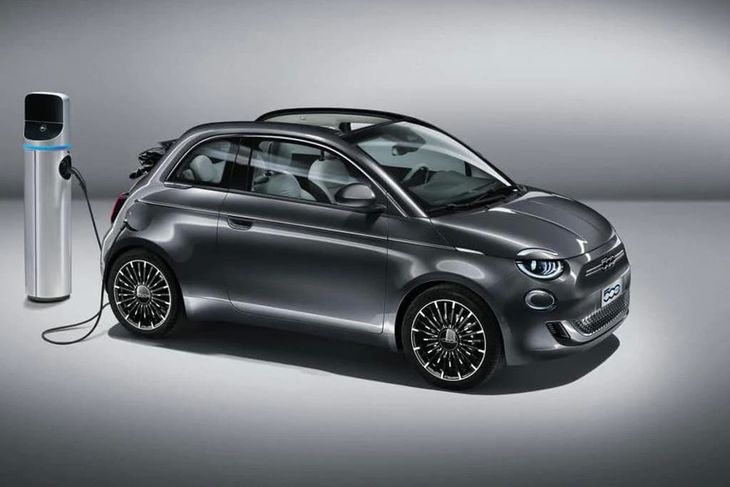 The 500e could be regarded as the harbinger of a new premium compact sub-brand of the FCA stable.
Francois added that the current 500 range would remain in production (so there is no need to fear that it will soon disappear from the local market), which leads us to believe that Fiat will position 500e – which will be built will on a dedicated assembly line at the firm's retooled Mirafiori plant in Turin – as a new premium small car sub-brand. Curiously, instead of a traditional Fiat emblem, the small supermini sports a "500" nomenclature, outside and in.
In terms of its aesthetic execution, the 500e is still instantly recognisable as a 500, but it features much smoother lines, simpler detailing (note the recessed door handles) and virtually no chrome-look brightwork. The new headlamps are now oval-shaped and complemented by similar-shaped driving lights.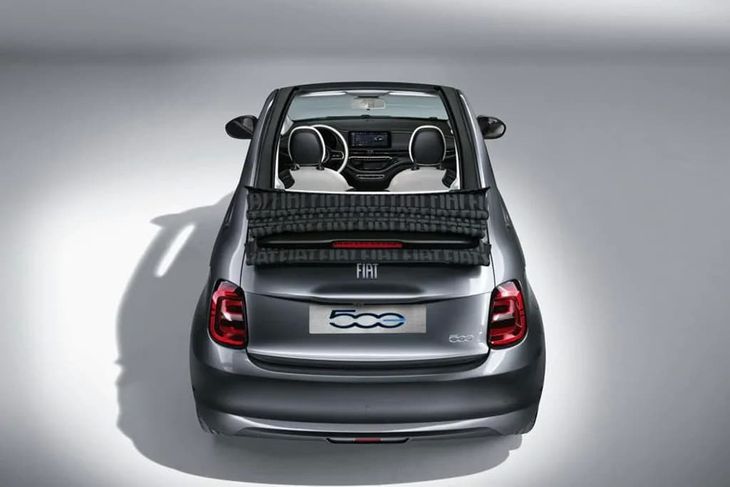 It looks like just another 500C from this view, but note the absence of an exhaust outlet and the 500e's premium fascia layout.
The newcomer's bumpers and side skirts are subtly flared (ostensibly as to improve the 500e's drag-reduction), the side mirrors have been relocated to the corners of the A-pillar and bold shoulder lines span the hatchback's flanks. The rear features enlarged D-shaped tail lamps, a redesigned luggage hatch and, of course, a retractable canvas roof similar to that of the current 500C.
Compared with the newcomer's evolutionary exterior design, the 500e's minimalist – but undoubtedly smart – cabin is a revelation. The futuristically-shaped fascia is trimmed in upmarket materials and features a digital instrument cluster (more like a pod, come to think of it), a large infotainment screen and floating centre console. The seats are trimmed in FIAT-pattern embroidered leather, but the dual-tone multifunction steering wheel bears a 500 badge.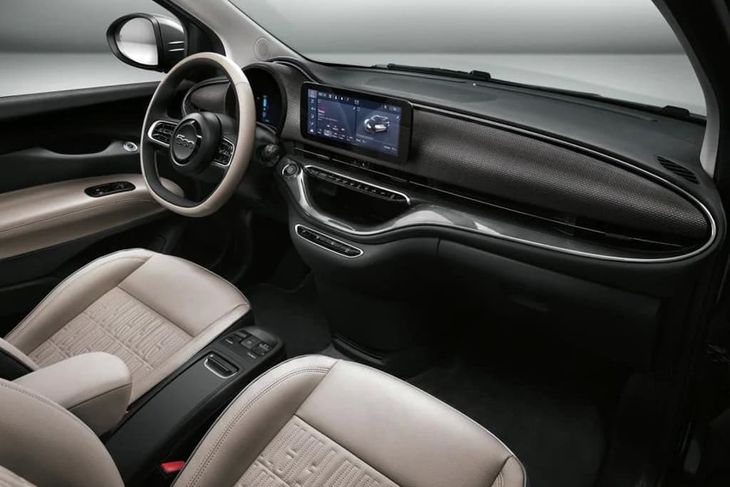 The front part of the 500's cabin looks quite spacious now that a transmission tunnel is no longer required.
Given the newcomer's all-electric architecture and relatively pricey packaging (think of the expensive battery pack), the 500e's asking price is likely to be significantly higher than that of the current model despite the cars being similar in size and, to a lesser extent, layout. However, Fiat is planning to undercut both of Mini and Honda's upcoming offerings (and whichever other all-electric light hatchbacks are destined for imminent for an introduction) on price.
Fiat has set approximately R13.7 billion to re-tool the Mirafiori plant to produce the 500e, but the company is bullish that it will easily recoup that investment, with a forecasted annual production capacity of 80 000. Plus there's potential for further expansion, should customer demand exceed expectations…
Related content:
Abarth celebrates with new 595 'SS'
Fiat's New Double-cab Revealed