Although GWM/Haval is enjoying strong support in South Africa, the "first wave" of the Chinese car onslaught didn't quite work out for the other brands. Indications are, however, that fortunes could be markedly different next time round...
It is now nearly a decade-and-a-half since the first Chinese brands arrived in the South African market. Back then it was frequently stated that the Chinese carmakers would achieve in 5 years what took the Koreans 10 years, and the Japanese 20. Looking at the past 15 years with a South African market lens, it's clear that theory didn't quite play out as expected...
The only brand that has made an impact is GWM/Haval (its H2 compact SUV achieved an impressive Top 20 sales position last year). The other Chinese brands still in the market (but not so that you'd notice), are BAIC (with the D20 and X25), JAC (with a range of pick-ups), Changan (those small half-loaves) and JMC (primarily with the Vigus pick-up and Landwind SUV). Geely, Chery, Foton, Hafei and others have come and gone.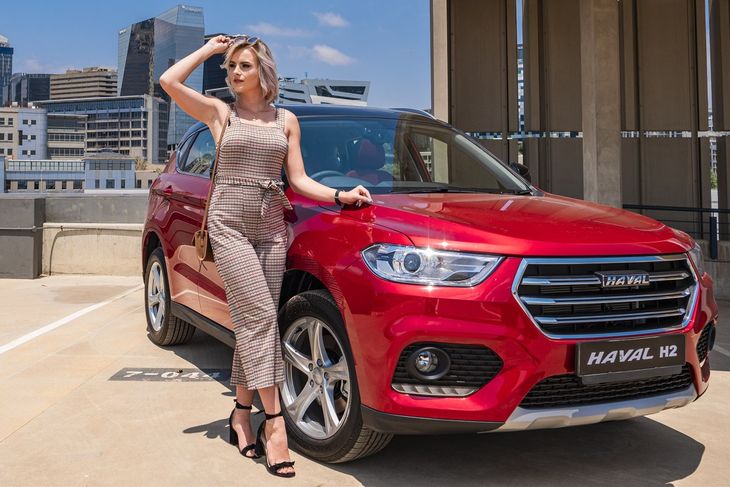 Leading the Chinese charge in South Africa is the Haval H2, a Top 20 seller last year.
Look beyond South Africa's borders, however, and it's clear that the Chinese brands' performance in the South African market is not an accurate reflection of the progress that they've made internationally. Companies such as MG (Morris Garages), Chery and Geely, in particular, are making their presence felt in other markets.
How are Chinese brands performing in export markets?
In an international market severely impacted by the Covid-19 pandemic last year, the top Chinese brands achieved some of their best export results on record.
In Russia, a 1.5-million-plus new-vehicle market that contracted by "only" 9.1% in 2020, Chinese brands were up 41.3% collectively, with Chery (+80.1%), Geely (+61.2%) and Haval (+41.5%) leading the charge.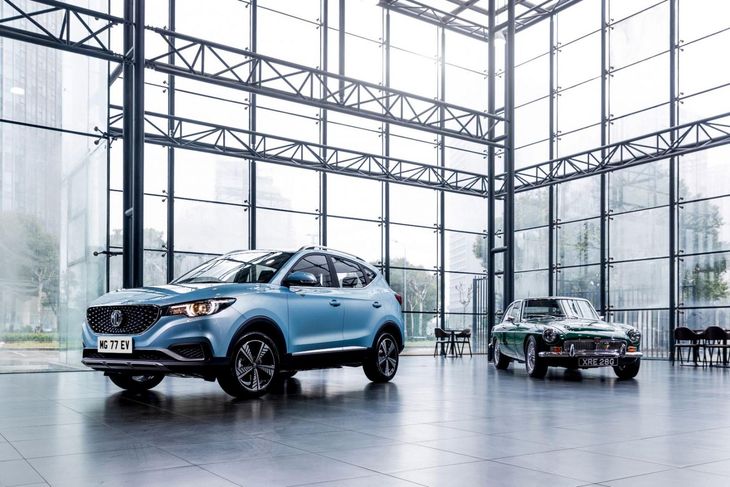 Now owned by China's SAIC Motor, the MG brand has entered several export markets and is making rapid inroads.
Over in Brazil, in a market down nearly 27% to 1.95 million units sold, Chery achieved 11th place overall and in December alone achieved a market share of 1.4%, the highest on record for a Chinese brand. In the Ukraine, a market down 3.5% overall, Chery was up by 18.1%, while in Egypt its sales jumped 76.4%. Keep in mind that Chery built its first car in December 1999 and late last year recorded its 9-millionth unit. The brand has been China's largest vehicle exporter for the past 17 years. In January this year, Chery exports jumped by 86.7% (year-on-year).
MG, the iconic British brand that is now Chinese-owned, is a strong performer in several markets, with overall 2nd place in Chile, and 3rd in Thailand (a significant 800k unit per year market). The marque's MG ZS compact crossover was the 3rd-best-selling model in the Chilean market last year. MG also achieved top 10 market placements in Oman, Bahrain, Iraq, Jordan, India, Kuwait, Saudi Arabia, Philippines and Egypt, among others. In New Zealand, a market down 22.6%, MG posted growth of 105.3%. And in the UK? Well, on "home soil" MG is currently the fastest-growing car brand.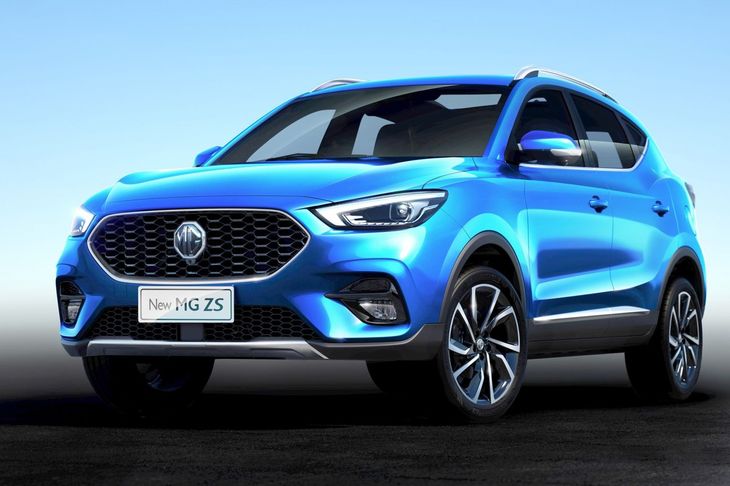 The neatly-styled MG ZS is a compact crossover that's made an immediate market impact. It was the third-best selling vehicle in Chile last year.
Geely, meanwhile, moved up to 2nd place overall in Belarus, fuelled by the success of its Coolray model. The brand only arrived in the Philippines late in 2019, but had already achieved 12th overall place in the market last year. In 2020, Geely became the first Chinese brand to manufacture its 10 millionth vehicle.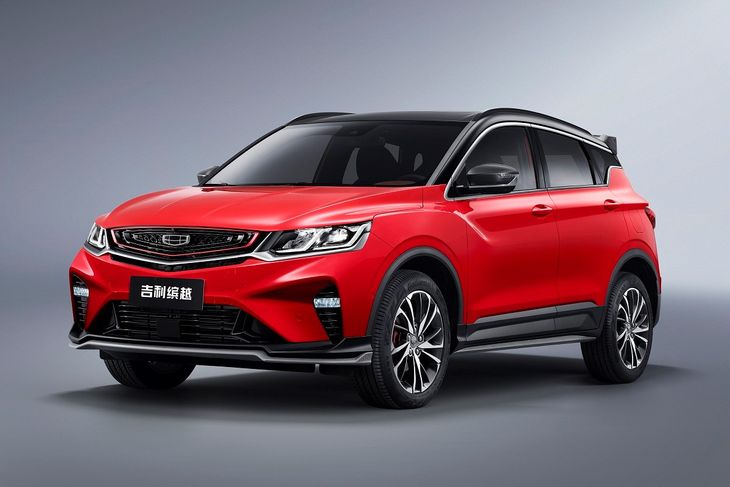 Geely's stylish Coolray is already a strong seller in several export markets.
So, while a European breakthrough has not quite happened yet for the Chinese brands, it certainly appears to be on the cards. MG is already posting impressive sales in the UK, but the real opportunity comes with the rapid growth of Europe's EV market. It is reported that nearly 50% of all EVs on the world's roads in 2019 could be found in China. Most of the major Chinese brands already build EVs or have dedicated sub-brands that do. The resistance to these products, in a market that's undergoing major change, is likely to be far less.
Quality, design and market knowledge add up
Chinese vehicles are far removed from the (at times) poorly made copies of mainstream brands that they were 15 years ago. But if you look at the smash-hit Haval H2 as an example of what's current in China, you're sorely mistaken… The current (but pre-facelift) H2 was already revealed in China as far back as 2013! I know, because I sat in it as a (then) employee of GWM.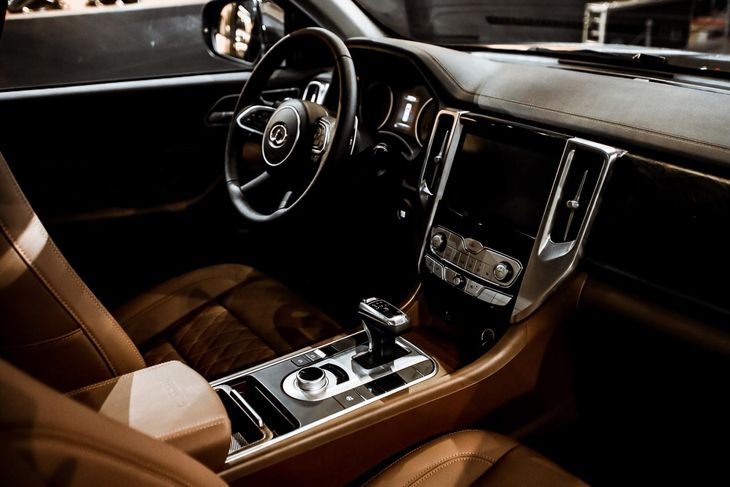 The new GWM P-Series pick-up's premium cabin vividly illustrates this Chinese brand's upmarket ambitions.
Things have progressed rapidly since. The most important factor in GWM/Haval's current success in South Africa (besides more attractive products at the right price), is the fact that the brand now competes as an OEM, and not via a local distributor. This results in major efficiencies (such as a lower cost of operation), as well as improved timing and better coordination. Those factors would have played a part in GWM's P-Series pick-up managing to get onto the local market relatively quickly, with the right engine (turbodiesel).
Chery, also one of the first Chinese brands to become available in South Africa, arguably paid the same school fees as GWM (being distributed here, rather than entering the market on its own steam). In the few years since it left South Africa, Chery's product line-up has become unrecognisable from what South Africans will remember (the QQ, J3 and Tiggo). The brand's Tiggo 8 model is a neatly styled, spacious 7-seat SUV that is selling up a storm in China, as well as export markets. Another popular product is the Tiggo 3x, which is more of a compact crossover. Like many of the Chinese brands, Chery identified the SUV/crossover trend early and is now reaping the rewards.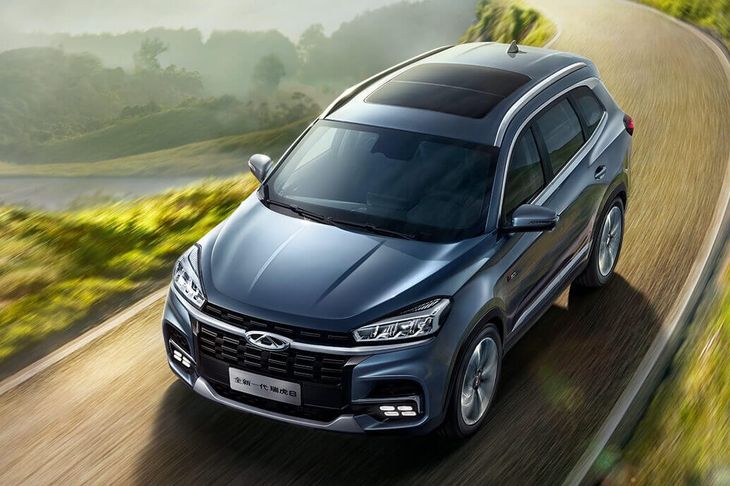 The name might be familiar, but the latest Chery Tiggo 8 model is far removed from the compact SUV sold in South Africa in previous years.
Similarly, the vehicles fuelling MG's rapid growth in export markets are no longer sporty roadsters or sedans (remember the MG6 sold in South Africa?), but SUVs. Ironically, MG is now the largest importer of Chinese cars in the UK, even though R&D (and to some extent, design), still happens out of Longbridge. Though the MG5 sedan does well in some markets, the brand's ZS crossover is racing into the Top 20 rankings in the export markets in which MG competes.
Major investment in R&D, pinching top designers from Europe and a focus on quality all contribute to the rapid progress that has been made. According to the 2020 JD Power Initial Quality Study (on the Chinese domestic market) the percentage of vehicle owners who agree or strongly agree that the Chinese domestic brands are innovative, reliable, environment-friendly and reputable has increased annually since 2015 by 12%, 9%, 7% and 10% respectively. The percentage of vehicle owners who choose domestic brands because of good quality or performance has increased to 25% this year from 16% in 2015, while the percentage of those who choose domestic brands due to low price has dropped to 6% from 12% in 2015.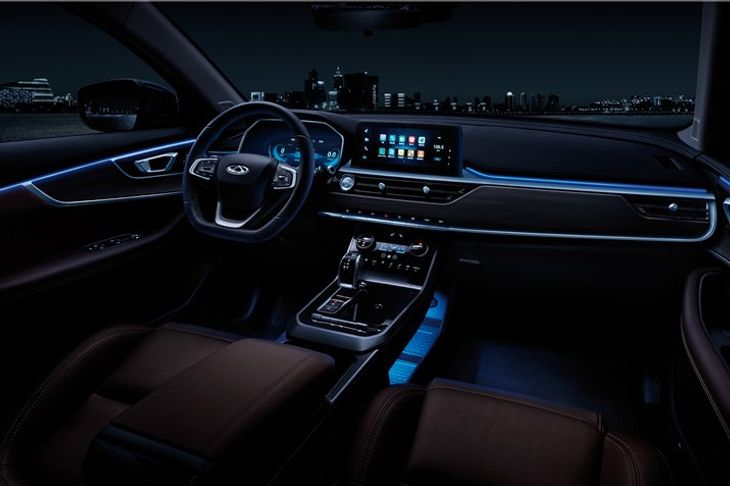 The Chery Tiggo 8's luxurious and stylish interior is one of its numerous drawcards.
It is important to note, however, that there are close to 200 (!) Chinese car brands – and not all of them are improving at the same rate. "Consumers choosing a domestic brand for reasons of quality and performance, as well as improved brand image, demonstrates that the progress of improving quality in domestic brands has seen positive outcomes," said Jeff Cai, general manager of auto product, J.D. Power China. "However, the quality among domestic brands varies considerably. Although a few leading brands have reached the same quality level as international brands, most of the domestic brands are still lagging."
In the most recent (2020) IQS rankings, Chery, Changan, Geely and GAC Trumpchi compete well with the world's mass-market brands. In the product-specific categories, the top 3 positions in the Small SUV category were occupied by Chinese products (Changan CS35, GAC Trumpchi GS3, Geely Vision X3). Geely also tied with Hyundai's ix35 for first place in the Midsize SUV category and models from Baojun and Wuling were tops in the Compact- and Midsized MPV segments.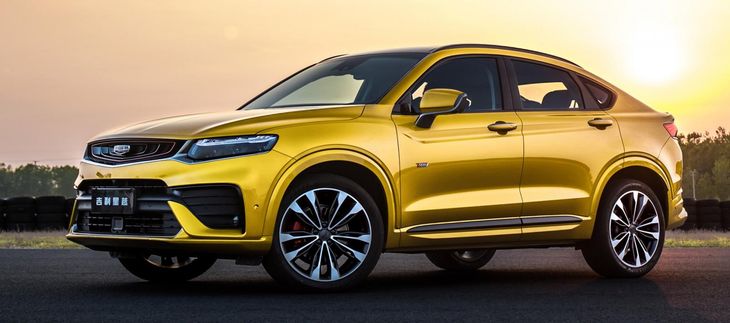 The stunning Geely Tugella is named after Tugela waterfall in South Africa. It rides on the Volvo XC40's platform and is powered by a 177kW 2.0L turbocharged petrol engine.
Another important development is that the frustrating "lag" in sophistication between what is sold on the Chinese market, compared with what is offered for export, is being addressed. The major Chinese brands now do product development with a world view (including right-hand-drive markets), and this means that the products available to export markets are bang-up-to-date.
What does this mean for South Africa?
Several Chinese brands are known to be keenly following GWM/Haval's success story in South Africa. Chery, Geely and MG (as examples) have all already been in the local market and understand that returning as an OEM, rather than through a local distributor, would be key. Expansion upward into South-Saharan Africa is also a factor, and most brands would agree that South Africa is best-placed in providing just that. So, brace yourselves for China's second wave. It will hit much harder... and soon!
Related content:
GWM P Series could be the perfect Chinese bakkie
Chinese Qoros7 has BMW Valvetronic
2020 Haval H2 Facelift - Video Review