Meet the finalists in the Sports Executive category of the 2020/21 #CarsAwards powered by WesBank!
Now in its 6th year, the #CarsAwards was conceived to be South Africa's definitive automotive awards programme and is backed, for the 5th year running, by the country's leading supplier of vehicle finance, WesBank.
Read more about the 2020/21 Cars.co.za Consumer Awards powered by WesBank here
Best Sports Executive Cars in SA
In this category, you will find the type of cars that realistic dreams are made off. We're looking for an aspirational vehicle that will appeal to the image-conscious driver who places a priority on performance, dynamics, technology and design. The target customers have achieved success and want a car that isn't only a personal reward, but also one which broadcasts their achievements.
This category is guided by both eligibility factors and Pillars of Success.
Eligibility factors for this category include a list price between R700 000 and R1-million (as of October 1, 2020) to ensure a healthy measure of prestige. Eligible vehicles must be a 4-door sedan or 5-door liftback vehicle.
Pillars of success for this category include powertrain technology, luxury, brand strength, design & quality appeal, driving dynamics and technology.
Visit www.carsawards.co.za for more information. In no particular order, the finalists are as follows:
BMW 330is Edition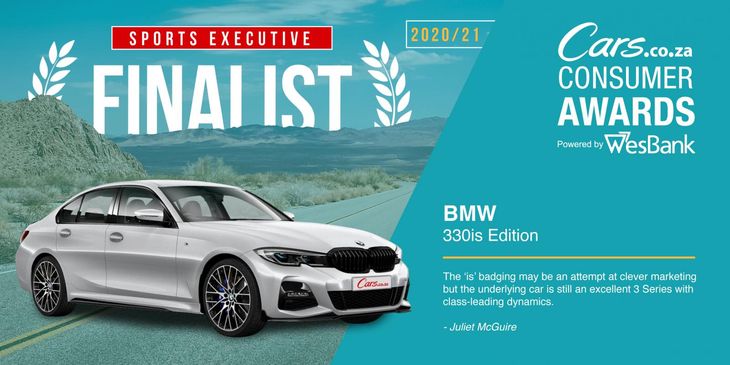 The G20-generation BMW 3 Series failed to win its #CarsAwards category at the first attempt, but it stands a good chance in the 2020/21 programme, in which the 330is has been selected to represent the Bavarian brand. It's a South African special-edition model that pays homage to the locally developed 325iS that rose to prominence in local production-car racing 30 years ago
Audi A4 40 TFSI S Line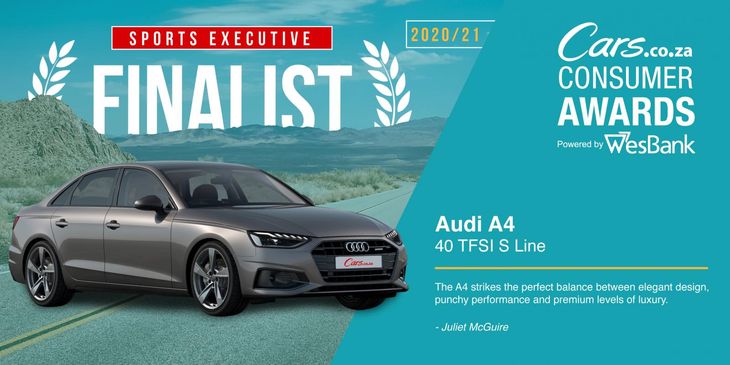 The recently facelifted A4 has renewed Audi's hope of winning the #CarsAwards sports executive category. The sedan's strengths are impressive build quality, refinement and a punchy 2.0-litre turbocharged engine, now in combination with improved technology inside and out.
View specification details for the Audi A4 40 TFSI S Line
Mercedes-Benz C300 AMG Line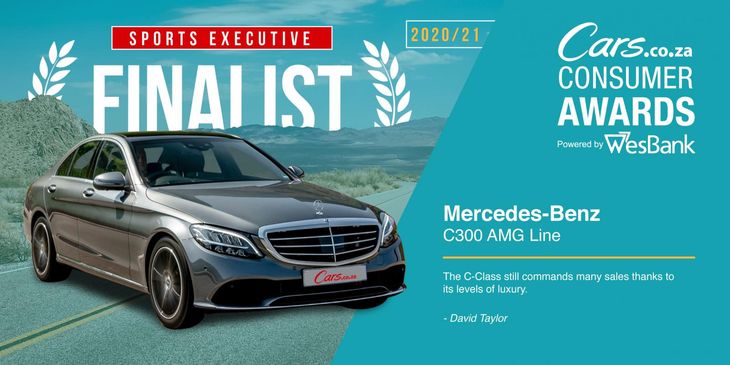 Having won the World Car of the Year title in 2015, the W205 Mercedes-Benz C-Class remains a popular choice in its segment of the new-vehicle market and, having previously won this category, stands a good chance of regaining its title. The Stuttgart-based firm extensively facelifted the C-Class in mid-2018, which introduced new engines, safety features and tech.
View specification details for the Mercedes-Benz C300 AMG Line
See last year's #CarsAwards winners here!