Meet the finalists in the Crossover category of the 2020/21 #CarsAwards powered by WesBank!
Now in its 6th year, the #CarsAwards was conceived to be South Africa's definitive automotive awards programme and is backed, for the 5th year running, by the country's leading supplier of vehicle finance, WesBank.
Read more about the 2020/21 Cars.co.za Consumer Awards powered by WesBank
Best Crossovers in SA
In this time of the ever-expanding crossover genre, there is growing consumer demand for stylish, yet practical SUV-themed vehicles that can be bought for similar money to a traditional C-segment hatchback. In this new category we are looking for a vehicle that manages to offer both eye-catching looks inside and out, the latest infotainment systems and practicality.
This category is guided by both eligibility factors and Pillars of Success.
Eligibility factors for this category include a list price between R400 000 and R600 000 (as of October 1, 2020) to ensure exclusivity and status. Vehicles in this category must be a crossover/small SUV shape of the Toyota CH-R, Mazda CX-3 etc.
Pillars of success for this category include design and quality appeal, powertrain technology, luxury, brand strength and practicality.
Visit www.carsawards.co.za for more information. In no particular order, the finalists are as follows:
Mazda CX-3 2.0 Hikari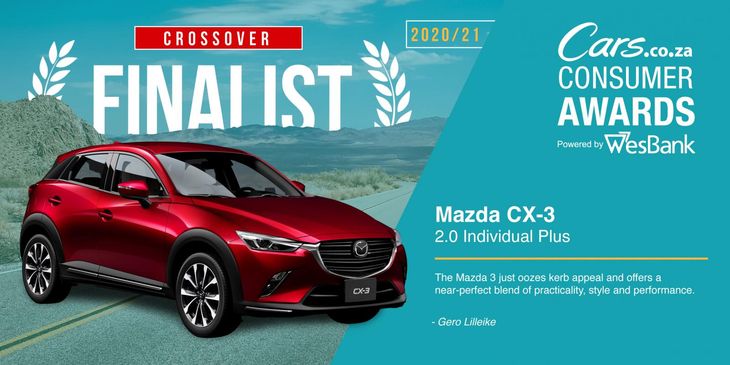 The Mazda CX-3 is one of the more stylish offerings in its segment, replete with its sleek bodywork and well-appointed cabin. Moreover, the CX-3 manages to strike a near-perfect balance between performance and economy, making it a strong contender in this category.
View specification details for the Mazda CX-3 2.0 Hikari
Subaru XV 2.0i-S ES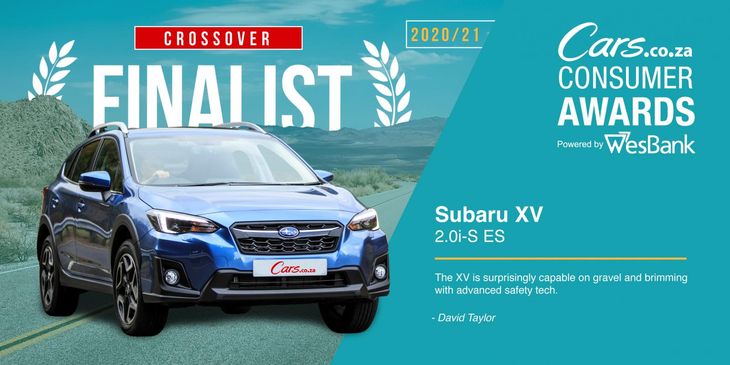 Born from a desire to meet the market's growing demand for crossovers, the second-generation XV boasts an attractive combination of styling, performance/economy balance, all-wheel-drive ability, practicality and safety. The Subaru is further equipped with a full complement of comfort and convenience features, all of which makes it a compelling proposition in this category.
View specification details for the Subaru XV 2.0i-S ES
Toyota C-HR 1.2T Luxury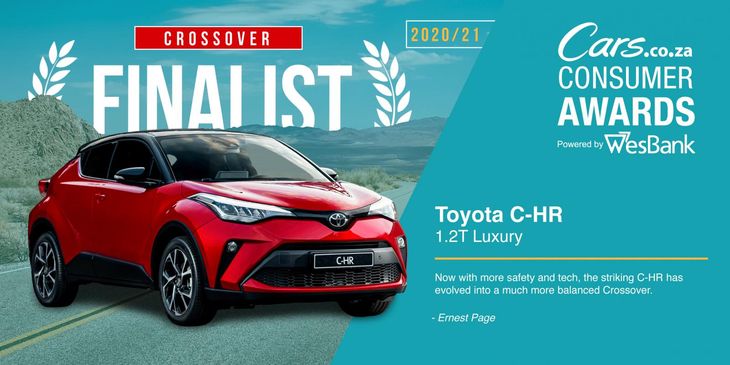 The C-HR is a niche offering in Toyota's stable by virtue of its head-turning styling and edgy packaging; to upwardly mobile urbanites, it offers oodles of non-conformist appeal. An updated C-HR came to market in 2020, ushering in much-needed connectivity and safety upgrades.
View specification details for the Toyota C-HR 1.2T Luxury