Global automotive sales might have finished last year 0.2% up on the year before, but that percentage doesn't tell the true story of a looming crisis.
When all the vehicle sales data for 2018 was extracted from various corporate presentations and bundled into a single spreadsheet, the total number of vehicles sold edged ever nearer to the magical 100-million mark.
For last year the total was 95.6 million and you'd imagine that would project a hint of optimism into the automotive industry for 2019. But it doesn't. This year is looming large as one of crisis for most brands as they grapple with activist pressure to produce battery-powered vehicles (for which there is hardly any demand, in the greater scheme of things) and navigate political risk from 2 unnecessarily fabricated trade wars.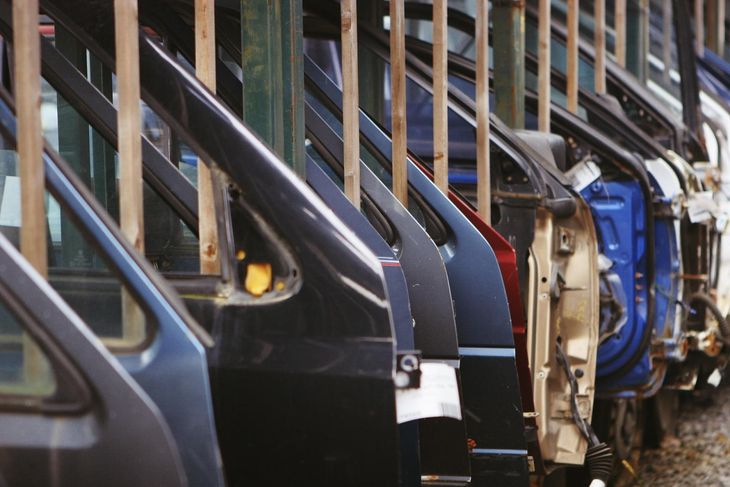 Despite huge production numbers, there are instances where economies of sclae fail.
It has been decades, perhaps not since the 1970s oil crisis, that the automotive industry has faced quite the calibre of risk and uncertainty that it does in 2019. Budgets are under tremendous strain to develop electric vehicle architectures, radically escalating projected R&D costs, and on the revenue side, both Brexit and the Trump-instigated trade war could collapse sales for certain brands – in key markets.
Worst of all is the silent deflation of the world's largest automotive market. With attention focused on US trade barriers and what Brexit could potentially do to the UK's automotive industry, nobody has been paying attention to China.
Although economic data from China has always operated in a vague bandwidth of probability, there appears to very little scepticism concerning the 8th consecutive month of market contraction experienced by automotive sales in the People's Republic during January.
Seeing that China is generally regarded as the engine of global automotive demand, any prolonged reduction in Chinese vehicle demand is telling – and potentially fatal for those car brands that expected car sales to trend upwards in the world's most populated country.
Who is struggling?
Big sales numbers don't necessarily equate to a successful automotive business. What makes vehicle manufacturers and sales networks profitable are healthy margins, supply chain stability and manufacturing cost control.
You can sell a load of expensive cars and still lose money. And the world's most experienced and technically astute automotive manufacturer, Mercedes-Benz, is currently a rather alarming example of this. Last year was the best ever period of sales for Stuttgart's most famous brand. It sold a total of 2 742 249 passenger vehicles, more than ever before in a rolling 12-month period.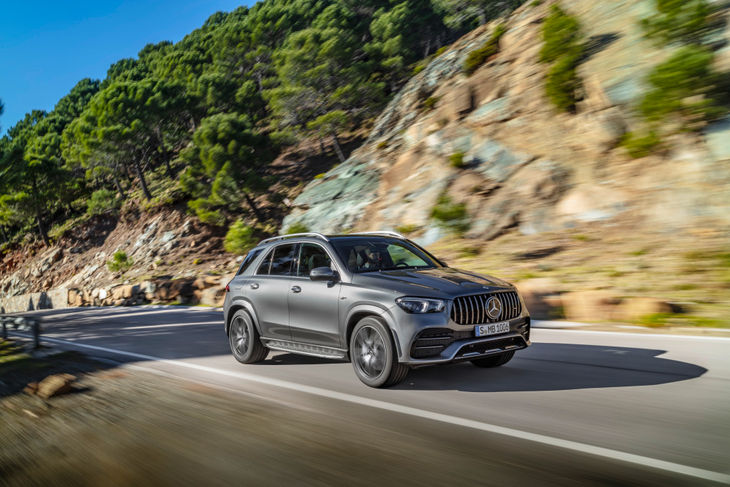 Mercedes-Benz attempted to cover every niche hasn't returned profits it would have liked.
The diversity of Mercedes-Benz's current product portfolio is astounding. There is no segment or niche in which it isn't represented. But hedging its product offering across all possible sectors and geographies hasn't helped. Although revenue was up by 2%, profits dropped by 28%.
Explaining the issues at Mercedes-Benz, a technology leader, is simple. The Sindelfingen-based marque is being expected to offer battery powertrains and autonomous driving ability, and the development of those technologies are eating away radically at its products.
Mercedes-Benz might be selling a lot more cars and making less money, but for Jaguar Land Rover (JLR) 2019 could be terminal. Despite incubating technologies and defending its share of the premium market with daring designs, JLR been exposed to the worst automotive trade disruptions since World War 2.
In the last 2 years, it has had to contend with risks that not even the most clairvoyant – or bearish – analysts could have predicted.
Brexit threatens the stability of JLR's parts supply chain, and the firm has been forced to scamper for new powertrain alternatives as an increasing number of customers shy away from passenger cars powered by turbodiesel engines. What has hurt JLR most (and tipped it into a near catastrophic R62-billion loss last year), was the collapse of sales in China, which is the British firm's largest demand market.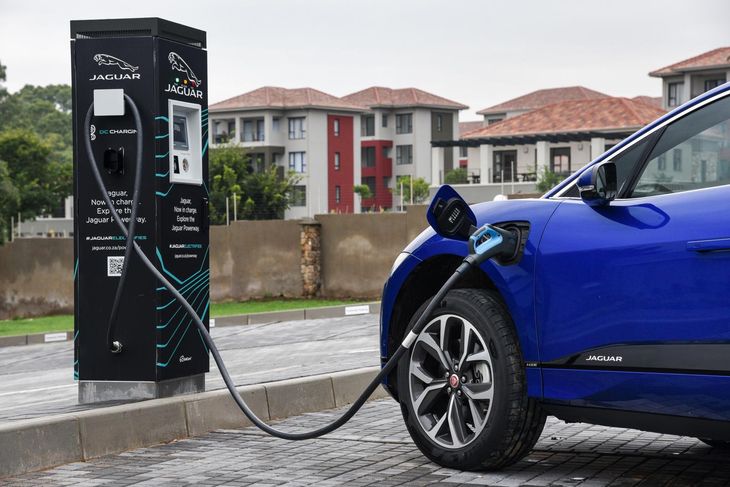 JLR has had to make a shift from a diesel-strong lineup to electric and hybrid-petrol models.
The Chinese market contraction has been ignored by most observers, but JLR's loss of 110 000 sales there cannot be mistaken for a mere anomaly or cyclical contraction. Without parent company Tata willing to invest massive amounts of cash in JLR, it might not survive 2019 in its current form.
Illustrating the dire situation at JLR is the company's recent announcement that 2 of its special-edition SUVs, which are usually profit ponies for any premium brand, have been cancelled. Discovery SVX and the ambitiously elegant Range Rover SV coupe, despite being production ready, have fallen victim to the rapidly changing fortunes at Solihull.
JLR's former owner, Ford, has also experienced how crippling politics can be to business ambitions... The Blue Oval saw its Chinese sales collapse by 40% in 2018, a scenario directly attributable to the escalating trade war between the United States and China.
Who isn't struggling?
European luxury brands are either facing termination – JLR – or a year of dwindling profits and escalating costs. But as the business momentum for 2019 accelerates towards the end of the first quarter and beyond, are there any legacy automotive companies that are not imperilled?
If we look to the Far East, there is stability. Toyota, with its Prius well entrenched in the market, remains unmoved by the trend towards electrification – thereby avoiding tremendously costly R&D to develop its own battery vehicle architecture and propulsion systems.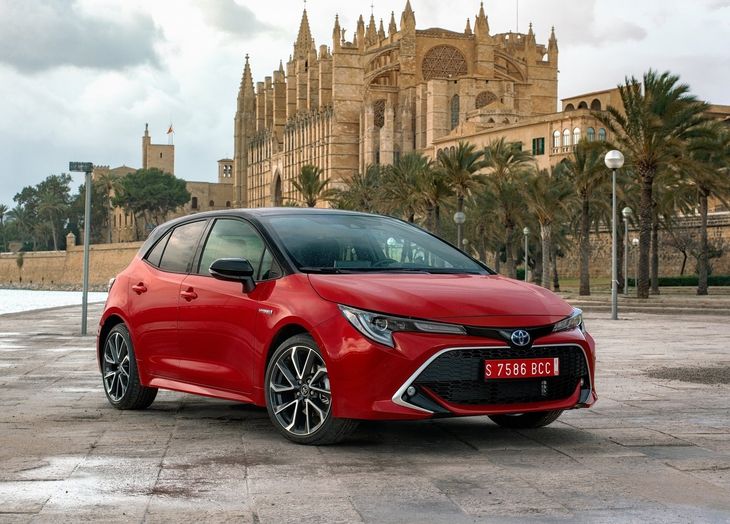 Toyota hasn't committed vast cash reserves into EV models, it's hybrid tech has steadily improved since the original Prius.
Toyota's investment in hybridisation is older than most other brands, who are now attempting to rapidly create hybrid and full electric powertrains. The Japanese company has cleverly kept developing its Prius and Lexus hybrid drive technology for the last couple of decades, without ever dedicating a crucial portion of the R&D budget to it.
This slow and steady approach to alternative powertrains has gifted Toyota relevance with regards to battery technology, without being held hostage to it – which appears to be the case with a great many other large automotive brands. Toyota also had the advantage of fielding a range of profitable bakkies in North America, which could offset its exposure to the Chinese contraction.
By trading simply, without relying solely on large SUVs for profit, Toyota is protected from most of the disruption that seems to lie in wait for some American- and German-based car companies this year. In 2018, Toyota sold 10 520 655 passenger vehicles and bakkies and very few of those customers were luxury vehicle buyers or those (oh, let's just call them...) early adopters who clamour for battery-driven personal transport solutions. For Toyota to maintain its business, without the need to make massive investments to retain customers, 2019 should prove decidedly easy.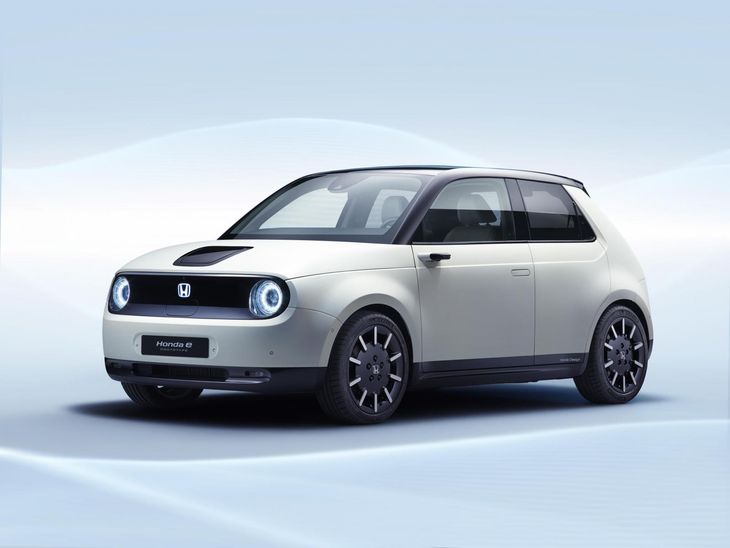 Honda was one of the least troubled manufacturers when the VW diesel saga hit. Now it's developing small electric city cars.
Despite its waning fortunes in the local market, Honda remains a stellar automotive brand; last year, it finished 7th overall with global sales of 5 265 125 units. For the Tokyo-based company, it's a similar scenario to Toyota: its overall sales have less exposure to China than European brands with their luxury vehicle portfolios. It might lack Toyota's bakkie product portfolio, but Honda doesn't have to potentially re-engineer a line of diesel engines for increasingly stringent market regulations either.
Although China is an important demand destination for Japanese vehicles, the North American markets still rank much stronger. Quite the opposite is true for many European premium brands, those for who China has now become the all-consuming source of most of their products.
Sun rising over the Japanese industry, once again?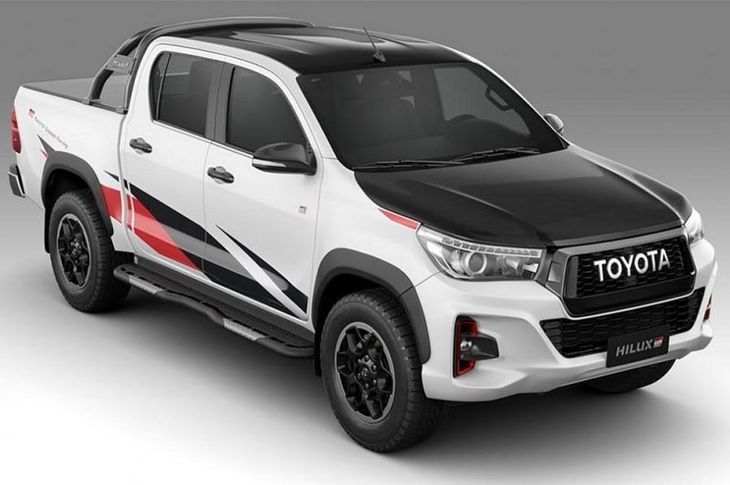 Toyota continues to prosper from top-selling LCVs like the Hilux in middle-eastern markets, SA and Thailand.
For Japanese brands, 2019 doesn't appear too dire. Most have healthy bakkie businesses, gifting them a quality profit source in North America and many smaller global markets – such as South Africa.
The Japanese have never leveraged their fortunes on selling volumes of high-margin luxury vehicles in any market except North America either. As the Chinese automotive demand slowdown continues, they face less risk than most of the European premium vehicle brand manufacturers. They also have excellent cost control and a range of simple cars, which appeal to less sophisticated global markets with lower-income buyers.
The biggest worry this year, will be to car companies headquartered in those countries which are threatening to disrupt the global trade balance. Through no direct fault of its own, JLR's decade=long resurgence has been hastily undone by Brexit. And for Ford, GM and Chrysler – the reality is dawning that "made in America", despite what the US president and his spin-doctors say, doesn't mean that much to most Americans (who don't buy bakkies). More troubling is that in the world's biggest economy, "made in America" is now effectively a toxic marketing symbol…
Related content
Brexit: What Does it Mean for Car Industry and SA?
The Great Auto Industry Shakeup of 2018