South Africans love the outdoors and, consequently, the vehicles that can take them there. So, while it is true that the rise of the crossover and "soft-roader" has made the truly off-road capable SUV something of a niche purchase globally, there are still a large number of enthusiasts in this country.
For the purpose of this Buyer's Guide, we have focused on the popular 7-seat, 4x4 segment, dominated by the likes of the Toyota Fortuner and Ford Everest. Most of the vehicles detailed here are bakkie-based, but not all of them. Are there solid alternatives to consider? Let's investigate.
The Champion: Toyota Fortuner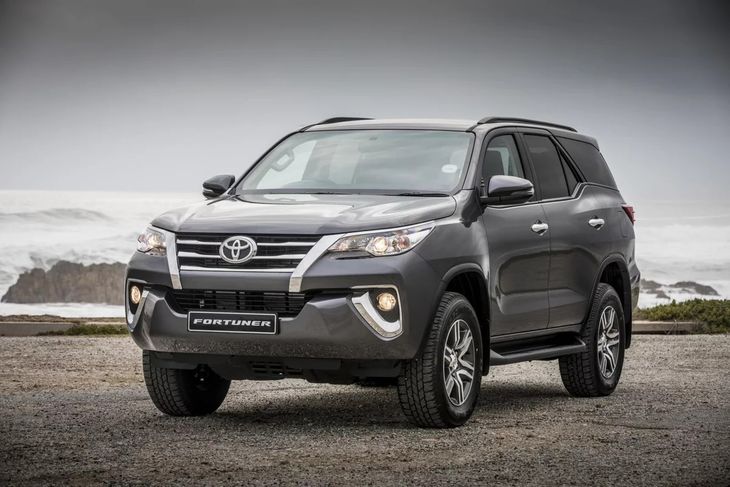 The ruler of the roost. The Fortuner remains a popular choice for those seeking a capable and rugged 7-seater.
The Toyota Fortuner is the best-selling 7-seater SUV in South Africa and the Fortuner 2.8 GD-6 4x4 Automatic is the 2018/19 Adventure SUV champion in the Cars.co.za Consumer Awards – Powered by WesBank and unsurprisingly it's also a finalist in the 2019/2020 #CarsAwards. Compared with its predecessor, it is a significantly more refined and upmarket, an offering that has seemingly lost none of its predecessor's practicality and off-road ability. The new-generation turbodiesel engines are less noisy but equally as strong as ever.
Price Range: R505 600 – R752 300
Pick of the Range: 2.8 GD-6 4x4 Automatic
Reason to Buy: Peace-of-mind, trusted all-road capability and resale value
Criticisms: Clumsy, limited infotainment system. Fold-up rear seats impractical for some users.

Extended test - Toyota Fortuner 2.8 GD-6 4x4 Auto (2017)
2020 Toyota Fortuner: What we know so far
Find a Toyota Fortuner to buy on Cars.co.za

The Strong Challenger: Ford Everest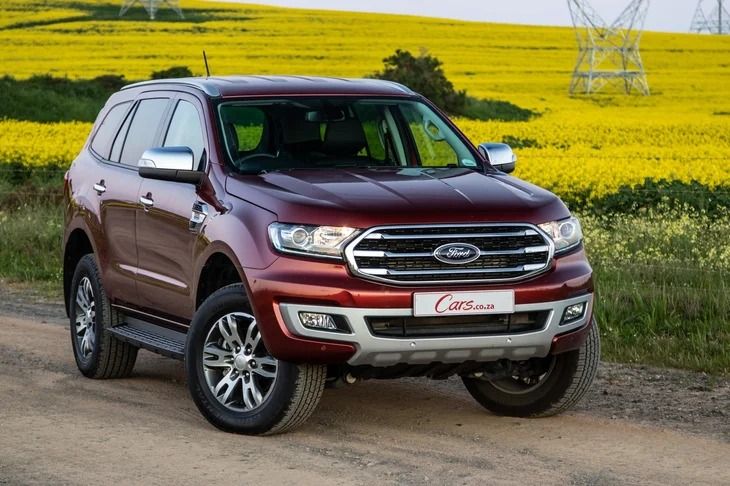 With new powertrains on offer, the latest Everest boasts impressive performance and efficiency.
Ford updated its Everest range in 2019 with revised exterior and interior styling, enhanced suspension and most importantly, new engine and transmission options.
The Everest is offered with a single-turbocharged and bi-turbocharged 2.0-litre turbodiesel engine with 132 kW/320 Nm and 157 kW/500 Nm respectively. These engines are paired with a new 10-speed automatic transmission. The previous 118 kW/385 Nm 2.2-litre turbodiesel (entry-level) and 147 kW/470 Nm turbodiesel engine is still offered and both are mated with a 6-speed automatic transmission.
We rate the Everest highly for its all-around comfort and practicality levels – it suspension copes better with a wider variety of road surfaces than the Fortuner.
Price Range: R522 700 – R776 500
Pick of the Range: 2.0 Bi-Turbo 4WD Limited
Reason to Buy: Spacious, comfortable cabin. Ride quality.
Criticisms: Ford's after-sales service and support are still problematic but efforts are being made to improve in this regard.

Ford Everest 2.0 Bi-turbo 4x4 XLT (2019) Review
Find a Ford Everest to buy on Cars.co.za
The Chinese Underdog - Haval H9

Chinese luxury SUV manufacturer, Haval, launched in South Africa in 2017 and its products have since gained impressive traction in the local market. Perched at the top of Haval's line up is the H9 7-seater adventure SUV which came to market in 2018. There's only one 4-wheel-drive H9 derivative on offer locally and it's powered by a 4-cylinder, 2.0-litre turbopetrol engine with 180 kW and 350 Nm on offer and mated with an 8-speed automatic transmission. The lack of a diesel option might deter some buyers but the H9 is an impressive product nonetheless. So much so, in fact, that it's a finalist in the Adventure SUV Category of the 2019/2020 #CarsAwards powered by WesBank where it's competing for the crown with against the Toyota Fortuner and Ford Everest.
It's also a capable offroader with a 206 mm ground clearance and a wading depth of 700 mm. The H9 is fitted with an Eaton locking rear differential and a Borg Warner low-range transfer case. The driver can select various driving modes using the rotary dial in the centre console. The H9 is large and consequently very spacious and comes well-appointed with standard equipment. Its drivetrain and ride quality is more refined than some of its rivals and at its price, the Haval H9 makes a compelling case for itself.
Price Range: R609 900
Pick of the Range: H9 2.0T 4WD Luxury
Reason to Buy: Value-for-money, spaciousness, comfortable cabin, lots of standard features
Criticisms: No diesel option, infotainment could be better

Haval H9 2.0T 4WD Luxury (2018) Review
The Looker: Land Rover Discovery Sport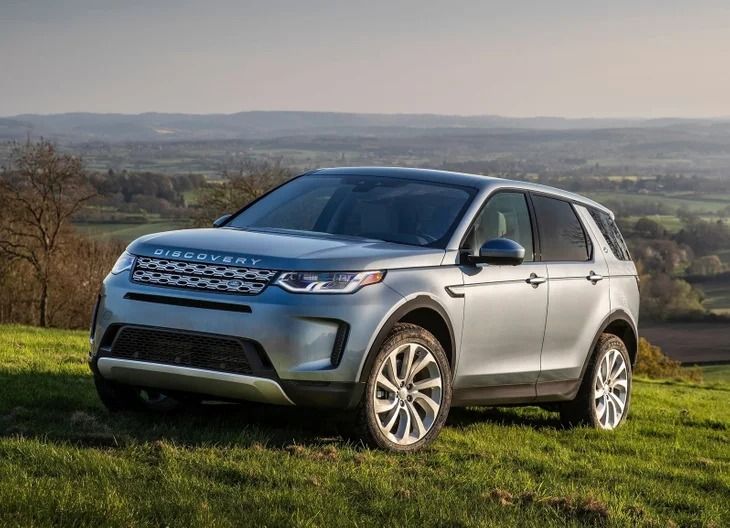 Looking to combine adventure with premium appeal - look no further than the Land Rover Discovery Sport.
There's a facelifted Land Rover Discovery Sport due in South Africa soon and it's sure to be one of the most stylish adventure vehicles in our market. With updated exterior styling, an improved interior (with Touch Pro infotainment) and improved refinement, the Discovery Sport will retain its commendable offroading ability with all-wheel drive and a wading depth of up to 600 mm. A total of 2 engines are expected including a 2.0-litre turbopetrol engine with 183 kW and 365 Nm and a 2.0-litre turbodiesel engine with 132 kW and 430 Nm. A 9-speed automatic transmission is standard. Buyers will be able to choose between H, SE, HSE and R-Dynamic trim grades.
Price Range: Approximately R749 500 - R908 000
Pick of the Range: To be determined
Reason to Buy: A Premium product that places an emphasis on daily, on-road comfort but can still get its boots dirty convincingly.
Criticisms: Expensive and many features are optional. It may be too "city-slicker" for frequent and serious off-road use.

Land Rover Discovery Sport Price Announced
Find a Land Rover Discovery Sport for sale on Cars.co.za
The Trail Eater: Mitsubishi Pajero Sport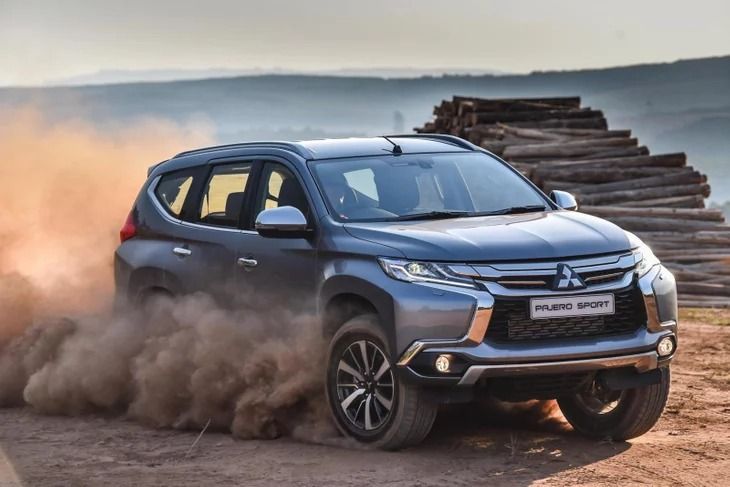 The Pajero Sport is capable and versatile, offering a good 2.4-litre turbodiesel engine and smooth 8-speed automatic transmission.
The new-generation Pajero Sport was introduced to the market in the second half of 2017 and although it may not be as popular and the Fortuner or Everest, the Pajero Sport is very capable offroad and offers good levels of refinement. Only one engine is offered for the Pajero Sport and it's the same 2.4-litre turbodiesel engine found in the Triton bakkie with outputs of 133 kW and 430 Nm of torque. An 8-speed automatic transmission is standard and the Pajero Sport can be had in either 2WD or 4WD guise.
Price range: R589 995 - R659 995
Pick of the Range: 2.4-litre D4 4x4 automatic
Reason to Buy: Refined powertrain, good engine power/efficiency balance, offroad capability.
Criticisms: Infotainment system is outdated, polarising rear-end styling, low maximum tow rating (1 800 kg)

Mitsubishi Pajero Sport 2.4 D4 4x4 Auto (2017) Review
Mitsubishi Pajero Sport 2.4 D4 4x2 Auto (2018) Quick Review
Browse for a new / used Mitsubishi Pajero Sport on Cars.co.za
The Survivor: Nissan Patrol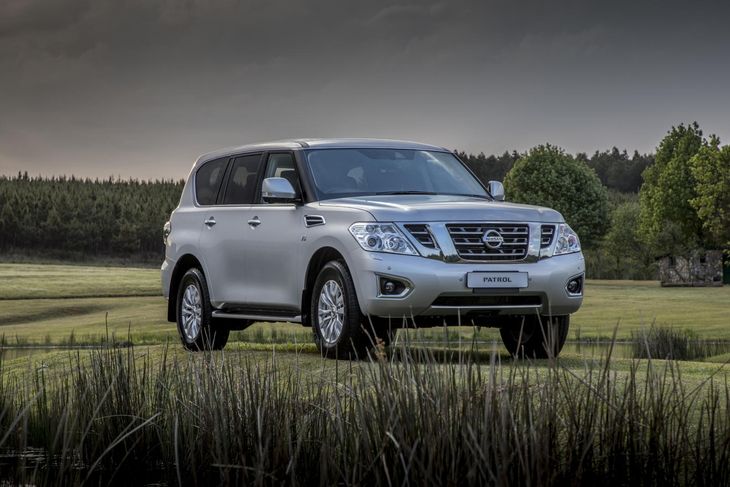 The Patrol is getting on in age but it's still hugely capable. A facelifted version is coming to market this year!
The Nissan Patrol's history spans over 66 years and although it's hefty price tag might scare you, it has the size to match. It's a lumbering juggernaut that offers utilitarian luxury and a burly naturally-aspirated 5.6-litre V8 with 298 kW and 560 Nm of torque, mated to a 7-speed automatic transmission. Despite its price (R1 464 100) and age, the Nissan Patrol is a formidable offroad vehicle that will conquer the toughest terrains. The Patrol received an update in 2019 which ushers in a fresh look and a range of new comfort and convenience features. The facelifted Patrol is expected to arrive in South Africa in 2020.
Price Range: R1 464 100
Pick of the range: 5.6 V8 LE Premium
Reason to buy: Offroad ability, old-school appeal, comfort.
Criticisms: It's old, heavy fuel consumption, clumsy around town.
Buy a new / used Nissan Patrol on Cars.co.za
Nissan Patrol 5.6 LE Premium (2018) Review
The Luxo Cruiser: Toyota Land Cruiser Prado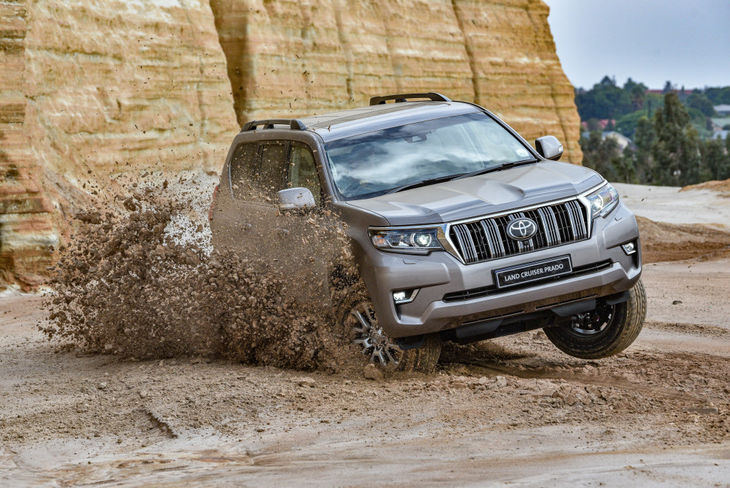 Toyota's Land Cruiser Prado received an update in 2017, which ushered in both styling improvements and interior enhancements with a host of luxury features. Buyers have the choice between an ageing 120 kW/400 Nm 3.0-litre turbodiesel and a 202 kW/381 Nm 4.0-litre V6 petrol engine. A rather dated 5-speed automatic is offered too. The Prado is not a great option if on-road balance and performance matter to you. Its true worth comes to the fore in the rough stuff, tackling never-ending dirt roads with unrivalled comfort.
Price Range: R892 500 - R1 052 100
Pick of the range: 3.0 DT VX
Reasons to buy: Offroad capability, robust build quality, go-anywhere ability
Criticisms: Disappointing drivetrains, poor on-road performance

Toyota Land Cruiser Prado (2017) Launch Review
Buy a new/used Toyota Land Cruiser Prado on Cars.co.za
The Japanese Warrior – Isuzu MU-X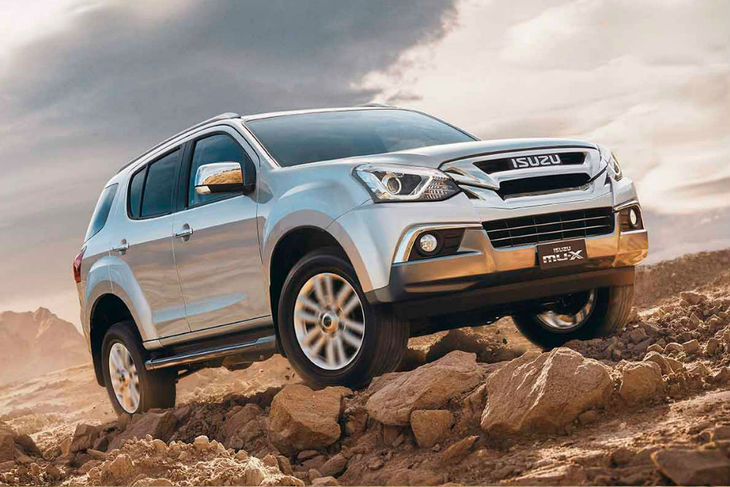 The Isuzu MU-X goes up against stiff competition, but with Isuzu's notable 4x4 reputation, it's been well received locally.
Isuzu's 7-seater MU-X adventure SUV was introduced back in 2018 and it's been selling steadily ever since.
The MU-X shares its workmanlike 3.0-litre 4-cylinder turbodiesel engine with the D-Max bakkie and it offers 130 kW and 380 Nm of torque and comes mated with a 6-speed automatic transmission. It's available in both 4x2 (R605 800) and 4x4 guise (R671 000), the latter of which employs Isuzu's Terrain Command 4x4 system with electronically selected 2-High, 4-High and 4-Low modes. Furthermore, the MU-X has a braked tow rating of 3 000 kg and offers a ground clearance of 230 mm and a wading depth of 600 mm. A rear differential lock is offered as an option.
Price Range: R605 800 - R671 000
Pick of the Range: MU-X 3.0 4x4 AT6
Reason to buy: Reliability, value, 5-year/120 000 km warranty
Criticisms: Engine not as refined as rivals

Isuzu finally offers diff-lock MU-X
Buy an Isuzu mu-X on Cars.co.za
Watch our video review of the top-spec Isuzu MU-X below.
A More Affordable Alternative: Mahindra XUV500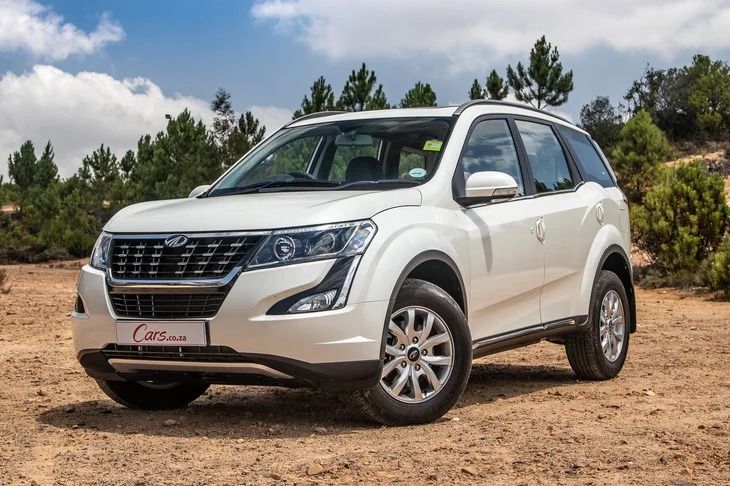 The Mahindra XUV500 continues to offer outstanding value for money.
Priced from as low as R309 999, the Mahindra XUV500 appears to offer a serious amount of car for the money. Mahindra introduced a refreshed XUV500 in 2018 and it features a more modern and refined cabin that offers sufficient space for 7 occupants. However, given the XUV500's slightly more compact dimensions it can't match its more expensive rivals for outright spaciousness and practicality. Nevertheless, at the price (R414 999), the W8 automatic derivative offers a very comprehensive standard specification sheet that includes such niceties as leather upholstery, touch-screen navigation, park-distance control, cruise control and a 5-year warranty and service plan.
Price Range: R309 999 – R429 999
Pick of the Range: W8 auto
Reason to Buy: Value for money, standard features
Criticisms: 2.2-litre turbodiesel engine not as powerful as rivals, limited off-road ability

Mahindra XUV 500 2.2 CRDe W8 Auto (2017) Launch Review
Mahindra XUV500 2.2CRDe W10 Auto (2019) Review
Mahindra XUV500 gains automatic transmission
Find a new / used Mahindra XUV500 to buy on Cars.co.za
Not a serious off-roader?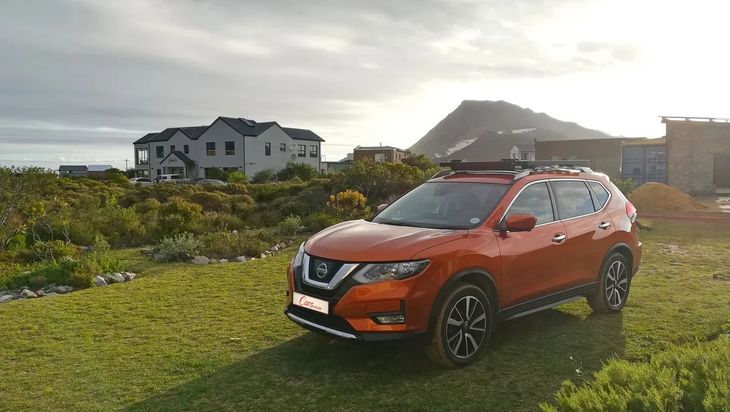 The facelifted Nissan X-Trail undercuts its bigger rivals in price, but is still a flexible and capable offroader.
If regular, challenging off-road activities are not on the agenda but you're looking for a spacious, practical 7-seater with at least some all-wheel-drive traction, consider the Korean duo (Hyundai Santa Fe and Kia Sorento). Both are road-biased, near-premium offerings with the Kia, in particular, offering very attractive standard features as standard. On a tighter budget, you may want to consider the newly facelifted Nissan X-Trail, which can in some derivatives be specified with 7 seats. We rate the 2.5-litre AWD model as being particularly good value, though it is thirsty.