The 2nd-generation X3, which BMW codenamed the F25, arrived in South Africa very late in 2010 and immediately found favour with Executive SUV buyers. Bigger, more refined and equipped with all the German marque's (then) latest technology, it even encroached on X5 territory at the time. Could it be a clever used purchase, too?
The F25-generation X3 was launched at the 2010 Paris Motor Show and was a decidedly more upmarket offering than its popular, if awkward-looking, predecessor. It arrived in South Africa during December of 2010, but initially, only 2 derivatives were offered, with more added in 2011. In its lifespan, around 11 000 of these X3s were sold in South Africa, with its popularity peaking in 2013, when more than 2 000 found new homes. The xDrive20d was, by far and away, the most popular derivative. At the time of compiling this report, there were 220+ used examples to choose from on this site.
BMW X3 line-up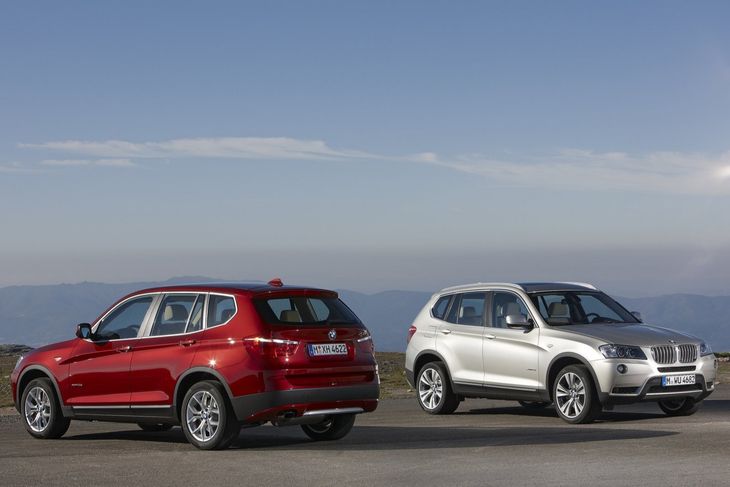 Bigger, more refined and decidedly more "premium" this generation X3 is still a stylish SUV today.
Replacing a popular predecessor that sold in excess of 600 000 units worldwide, the 2nd-generation X3 was significantly different from its predecessor – the model was comparatively 83 mm longer, 28 mm wider and offered a little more ground clearance as well.
It arrived in South Africa late in 2010 in 2 flavours: the xDrive20d (135kW/380Nm turbodiesel) and xDrive35i (N55 twin-scroll turbo with 225 kW and 400 Nm). The petrol model was a pricey one, and sales were limited. South Africans immediately favoured the xDrive20d. In both vehicles, drive was sent to all four wheels via BMW's intelligent xDrive all-wheel-drive system and the marque's (then new) 8-speed automatic transmission.
Available as an option was Driving Dynamics Control, which allowed the driver to select from 3 settings (Normal, Sport and Sport Plus). Although it was a nice-to-have feature, the standard settings of the xDrive20d (for example) would probably suffice for the majority of buyers.
Slightly later an xDrive30d joined the line-up, powered by a brawny 3.0-litre turbodiesel that developed 190 kW and a whopping 560 Nm of torque. The expanded range also gained an entry-level derivative in the shape of the xDrive20i, powered by a 2.0-litre 4-cylinder petrol engine laced with BMW's TwinPower Turbo technology. It developed 135 kW and 270 Nm of torque and was offered with either an automatic or manual transmission.
In 2012, another petrol-engined derivative was added, the xDrive28i, but it was never particularly popular. It was powered by a turbocharged 2.0-litre petrol engine as well, but produced heightened peak outputs of 180 kW and 350 Nm. It was offered exclusively in automatic guise.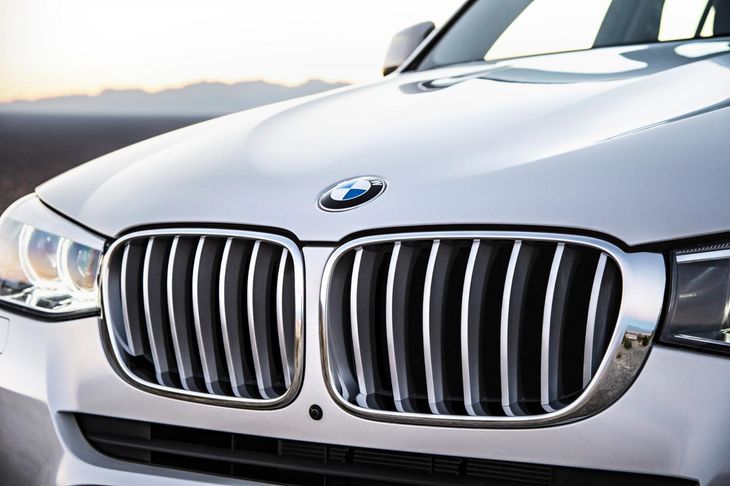 The facelift arrived in 2014 and it was a fairly significant one, particularly around the front-end where the X3 gained a far more sophisticated look.
The facelifted version of the F25-generation X3 arrived in the latter half of 2014 and sported a significantly revised face, among other detail changes. Inside, the driver assistance and infotainment systems were updated, with a highlight being the integrated touchpad on the iDrive controller. The local line-up remained the same, but the engine in the top-selling xDrive20d now pushed out 140 kW and 400 Nm of torque. Refinement also improved.
The optional M-Sport pack was quite popular, but in our view hasn't dated particularly well. We're inclined to suggest rather opting for a more tastefully-appointed variant.
Product strengths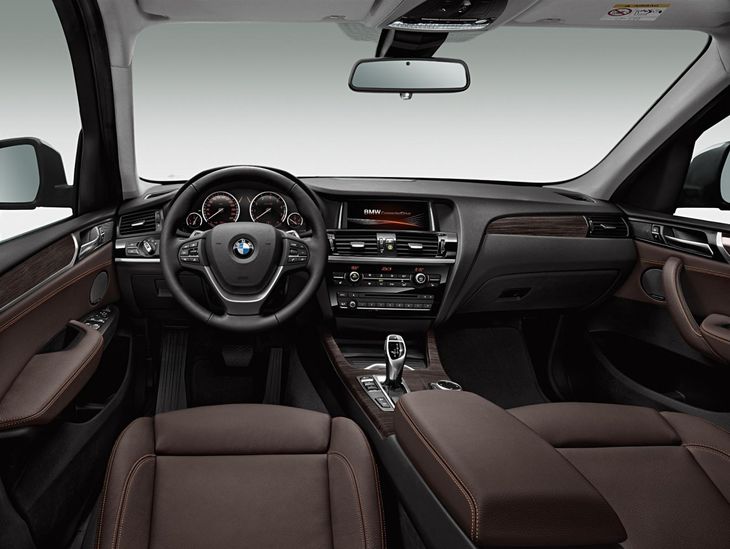 ​
The X3 comes across as a solidly made and still attractive executive SUV. Pay careful attention to specification fitted to used vehicles.
Space and Practicality: If you're looking for a premium vehicle that also doubles as a family car, then look no further than the BMW X3. This generation of X3 was markedly bigger than its forebear, with excellent legroom (front and rear). In fact, even taller drivers will easily manage the sit-behind-self test in this car. What's more, the BMW had a large load bay, enhanced with a 40/20/40 split rear seatback that folds down nice and flat.
Though comfort levels are generally high, it's worth highlighting that the F25's seats are quite firm, which, coupled with the sportier-than-most suspension set-up, means that the X3 doesn't quite possess the cossetting occupant comfort of an Audi Q5 or Mercedes-Benz GLC.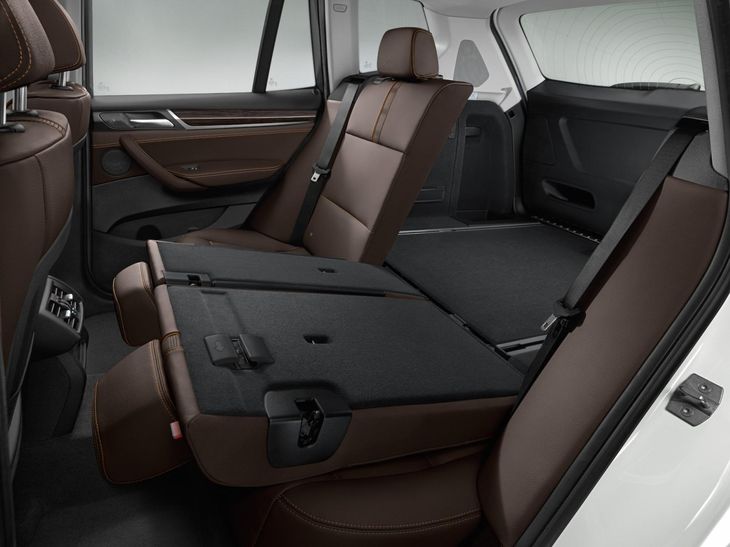 The X3 is a practical family vehicle, with a big boot and rear seats that fold flat.
Good spec: You're unlikely to find a completely stock BMW X3, so shop carefully for the features that you really want. Don't be distracted by glitzy items such as panoramic sunroofs and heated steering wheels; ensure it has the features you need. The good thing about buying a vehicle such as the X3 in the used market is that the previous owner can't really hope to recoup costs on a car that has been over-specced. So... you can get a lot of very nice luxuries and technology for a very reasonable price. Make sure, however, that the X3 you buy has received the latest software updates.
Items we'd suggest looking for are: an electrically adjustable driver's seat, harman/kardon audio system, cruise control with braking function, reverse-view camera, hands-free Bluetooth, a USB interface and dual-zone climate control. Avoid the overly large wheel sizes as these make the already firm ride even harsher... and those tyres are expensive. If you're looking at the X3 as a family vehicle then the optional Sport suspension is best avoided because it adds extra firmness.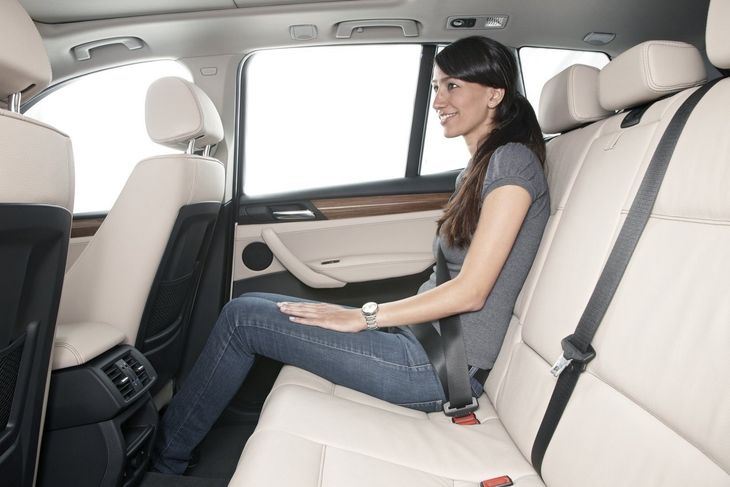 Rear legroom is very good, and the standard fitment of rear ventilation outlets is a real boon.
Good to Drive: Though definitely one of the firmer-riding SUVs, the X3 nevertheless strikes a very good ride/handling compromise. It's a vehicle that feels lighter on its, um, wheels than its size and weight suggests. As a matter of fact, BMW managed to tune the suspension in such a way that the standard RunFlat tyres, which were (at least partly) to blame for harsh primary ride control in BMWs of the past, are almost unnoticeable.
The engine and transmissions are well matched, too. The xDrive35i is really a performance SUV, with a 0-100 kph time of well below 7 seconds. Even the 2.0-litre turbopetrol delivers a nice balance of performance and fuel economy (but note problem areas lower down). Undoubtedly, however, the star is the xDrive20d. With its 380Nm of torque and nicely geared 8-speed 'box, it's a great daily driver with superb long-distance cruising ability.
Product weaknesses
In general, X3 owners seem to love their vehicles. In the Cars.co.za Ownership Satisfaction Survey, 97.6% of owners said that the X3 had lived up to their expectations, a figure that beats stats for the Audi Q5 and Mercedes-Benz GLC. That said, no car is perfect, and there are a few niggles.

The X3 is one of the sportier executive SUVs to drive, but this does mean that it is also a bit firmer, perhaps slightly overly so.
There are a couple of general things to keep in mind when buying any highly sophisticated car in the used market, as you have little to no insight into how it was cared for. When you're out test driving one of these Bimmers, take note of the following:
N20 petrol engine issues (xDrive20i/xDrive28i): Problems have been reported related to the timing chain mechanism and turbocharger of the N20 engines. In the most severe cases, this can lead to a very costly engine replacement. Listen for a whine from the engine at below 3 000 rpm, or extremely rattly engine sound upon start-up. If there's any doubt, rather walk away. Do the same if you're on a test drive and the oil pressure warning light comes on or the vehicle goes into limp mode. Reported N20 engine issues mostly relate to pre-2014 vehicles, though, and we're told issues generally manifest themselves between 80 000 and 120 000km.
Some electronic issues: As is usually the case with highly advanced cars fitted with a plethora of electronic features, it's not always easy to remember to check everything during a test drive. Make a list beforehand, and remember items such as the electrically closing tailgate (if fitted), sunroof and even that the LED taillamps are working properly.
Minor build quality issues: The F25 is a well-built car, but you should look out for a faulty glove compartment lid and malfunctioning or leaking panoramic sunroof. The latter issue can, of course, lead to water making its way into the car, which is far from ideal!
High-mileage cars: If you're looking to buy a high-mileage X3, then you have some extra homework to do. It has been reported that the F25-generation's shock absorbers last to around 200 000 km before they need to be replaced. It's also best to change the transfer case fluid every 60 000 km and, in fact, it appears that, as a general guideline, far more regular oil changes are a good idea.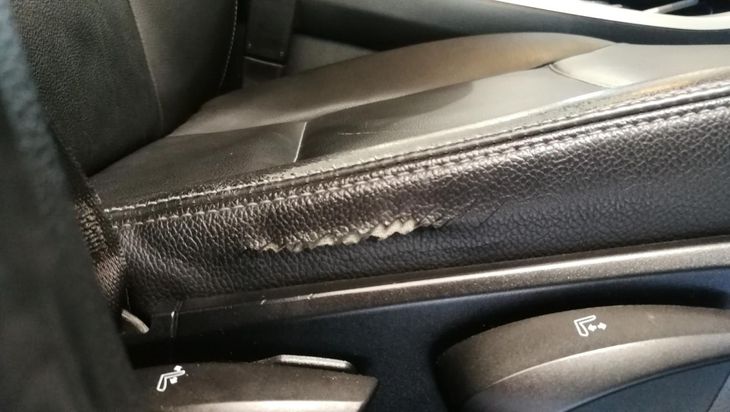 The leathertec upholstery on the driver's seat can show wear surprisingly early in the car's life. Check carefully.
What to pay?
There were more than 220 BMW X3s listed on Cars.co.za during the time this article was being researched, so there should be lots to choose from.
Below R200 000: You can get into a F25-generation X3 for as little as R170 000, but those are high-mileage, rough-around-the-edges cars. If your budget is R200 000 and you really want one of these, then it's best to aim for a neat xDrive20i, which generally trade for lower prices than the xDrive20d. At this price level the turbodiesels are generally of very high mileage. But do make sure that the xDrive20i you test drive doesn't shown any signs of the timing chain issue.
R200 000 - R250 000: In this price range you can find a bit of everything, even some xDrive35is, but we spotted some well-looked-after xDrive20ds (pre-facelift) for below R250 000. As these vehicles are all out of Motorplan, or about to be, make sure it comes with a full service history at BMW.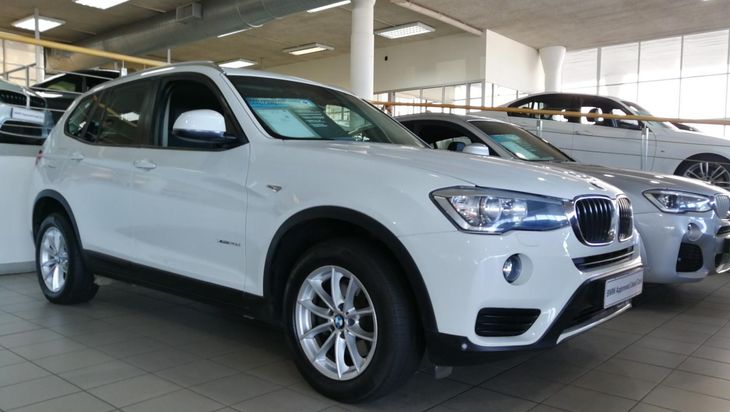 This very clean xDrive20d (81 000km) was on sale at BMW SMG Tygervalley for R329 950.
R250 000+: There are still many F25s that trade for above R300 000, and you can have your pick of engine and specification, but in our view, you don't need anything more than a nicely specified xDrive20d. You can pick up a facelifted xDrive20d for as little as R280 000, but beware mileage and condition. The sweet spot (budget permitting) is a 2015 xDrive20d with around 60 000 km or less on the odo. These sell for around R350 000. Extending the BMW Motorplan is usually a very costly exercise, but ask about options around warranty extension.
> CAN YOU AFFORD A BMW X3? Find out here
Pick of the range?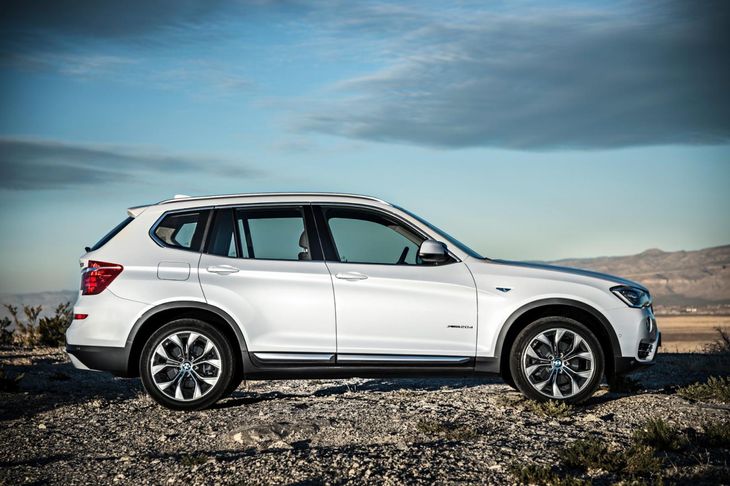 Our advice would be to find a low mileage, post-facelift (late 2014 onwards) X3 xDrive20d.
No surprises here... we'd highly recommend a post-facelift xDrive20d with a nice mix of optional extras. The post-facelift car not only still looks modern, it also benefitted from the availability of more modern features (note that many of them were optional and duly specced on many cars sold in South Africa. The xDrive20d is an economical vehicle (expect real-world consumption of around 6.5 L/100km) and it was also no slouch, with a 0-100 kph sprint time of below 9 seconds.
For around R300 000 there are several examples of the xDrive20d listed on Cars.co.za with well below 100 000 km on the odo.
Verdict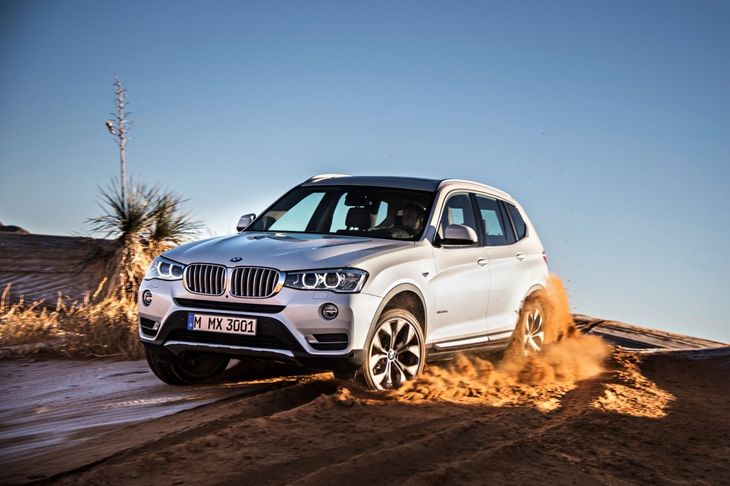 Still stylish, the X3 xDrive20d is a refined, luxurious and very comfortable all-round family car.
It is easy to understand why the F25-generation BMW X3 is such a popular vehicle. In facelifted form, it has aged well, and it still offers a very appealing blend of status, performance and practicality. In xDrive20d guise, it also offers a beautiful balance of performance and efficiency, while a nicely specced car will still look more expensive than it really was, and boast most of the latest technologies.
It remains, however, one of the sportier cars in its segment, so for some buyers it might be a little to "firm", and if that's the case, you may want to consider the Audi Q5 or Volvo XC60. If you're budget can stretch a bit higher, you can also consider the newer Mercedes-Benz GLC.
Parts pricing
We asked BMW for the prices (incl. VAT) of some of the major parts for 2 of the most popular derivatives: the 2012 xDrive20i Steptronic (pre-facelift) and the 2015 xDrive20d Steptronic (facelifted). Please note that prices are dependent on the VIN of the particular vehicle, so view these as a guide.
| | | |
| --- | --- | --- |
| Part (item) | xDrive20i (2012) | xDrive20d (2015) |
| Air Filter | R596,16 | R625,97 |
| Oil Filter | R238,23 | R309,67 |
| Pollen Filter | R1 195,22 | R1 195,72 |
| Spark Plug (each) | R315,86 | n/a |
| Wiper blades (set) | R1 030,20 | R1 030,20 |
| Front brake pads | R2 331,49 | R2 331,49 |
| Rear brake pads/shoes | R1 810,99 | R1 810,99 |
| Cambelt kit or Timing Chain | R2 509,15 | R2 044,33 |
| Tensioner | R891,25 | R1 372,01 |
| Front brake discs | R2 458,08 | R2 458,08 |
| Rear brake discs | R1 790,19 | R1 790,19 |
| Clutch plate | n/a | n/a |
| Pressure plate | n/a | n/a |
| Flywheel | R7 062,00 | R7 414,99 |
| Fanbelt / Accessory Belt kit | R409,45 | R661,40 |
| ECU | R26 979,59 | R28 912,40 |
| Bonnet | R21 491,32 | R21 491,32 |
| Front bumper skin | R16 200,42 | R17 610,47 |
| Grille | R1 644,35 | R1 644,35 |
| Left front fender | R8 992,23 | R8 992,23 |
| Wheel rim | R5 751,20 | R6 617,11 |
| Front left headlamp assembly | R9 745,70 | R19 619,05 (bi-xenon) |
| Front windscreen | R7 316,33 | R7 316,33 |
| Air-con condenser | R8 997,68 | R8 997,68 |
| Radiator | R8 758,73 | R8 758,73 |
| Right-hand front door | R19 227,45 | R19 227,45 |
| Right-hand rear door | R19 227,45 | R19 227,45 |
| Tailgate | R26 760,10 | R26 760,10 |
| Rear window glass | R10 405,88 | R10 405,88 |
| Left rear taillamp assembly (body panel) | R3 457,67 | R3 457,67 |
| Left rear taillamp assembly (bootlid) | R2 420,32 | R2 420,32 |
Looking for a BMW X3 to buy?
Find one today on Cars.co.za by clicking here