Following a year-long rebuild by Luis Malhou of Custom Restorations, BMW South Africa unveiled its finished 530 MLE to the media this week.
Heritage - some brands have it, and others simply don't. In a motoring future where all cars are just about equally good, history and pride are factors of a brand's DNA that can't be bought or replicated. In this regard, a brand such as BMW has a significant advantage, because it has heritage in spades. And increasingly, heritage is seen as a valuable point of differentiation. That's why classic cars are increasingly creeping onto motorshow stands...
BMW South Africa is well aware of this. It has one of the most fanatical followings in South Africa, a proud motorsport history and a legacy of local "specials" – 333i, 325iS Evo 1 and 2, 745i.... No wonder the upcoming M Festival is likely to be the biggest of its kind in the world.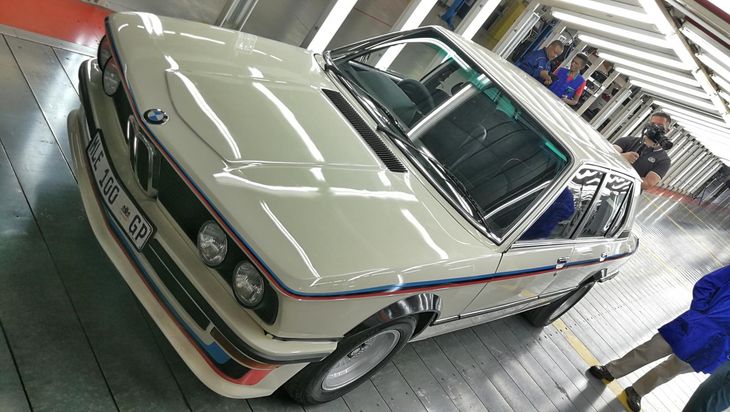 BMW's restored 530 MLE was unveiled to the media in a very fitting way - rolling off the production line where it was built in the first place.
Locally the brand is also investing in heritage by building a fleet of classics. Last year it bravely allowed us to drive its painstakingly restored E30 333i and 325iS (Gusheshe), the latter sadly written off in a road accident some months later. But this week it added another icon to its collection, the 530 MLE.
"It is not only the 530 MLE that was exclusively produced at this plant," says Johan Mouton, Director: Technical and Logistics at BMW Group Plant Rosslyn, speaking at the unveiling event. "Legendary cars such as the Gusheshe – the second generation BMW 3 Series (also known as the E30) – in particular the 325iS and the South Africa-only 333i, rolled off the assembly line at this plant more than 30 years ago.
"We are a future oriented company, but we take immense pride in where we come from," Mouton adds.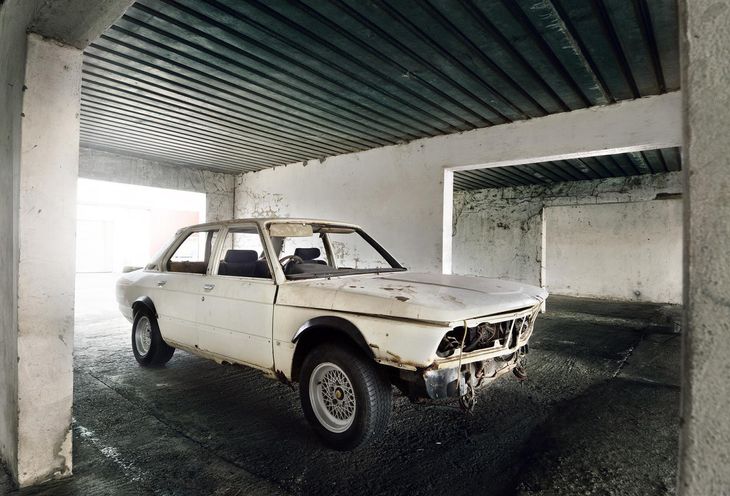 When it was found, number 100 was not in the greatest shape.
The restored product was unveiled at an emotional ceremony at BMW Group Plant Rosslyn on Tuesday, attended by not only the media and dignitaries from Germany, but also 4 "associates" that worked on the factory floor when the 530 MLE was first built in the late '70s - William Mokwape, Walter Mahlangu, Jacob Matabane and Cassie Calaca.
The restoration, which took slighly more than a year, was led by Luis Malhou of Custom Restorations, with frequent guidance coming from the 4 factory staff that put it together so many years ago.
Tim Abbott, CEO of BMW Group South Africa and sub-Saharan Africa, added: "The success of the 530 MLE was a pure example of 'What wins on Saturday sells on Monday', and it paved the way for BMW South Africa as a sporty brand and a serious motorsport contender in the country. To this day, M remains the most powerful letter in the world!"
The birth of M?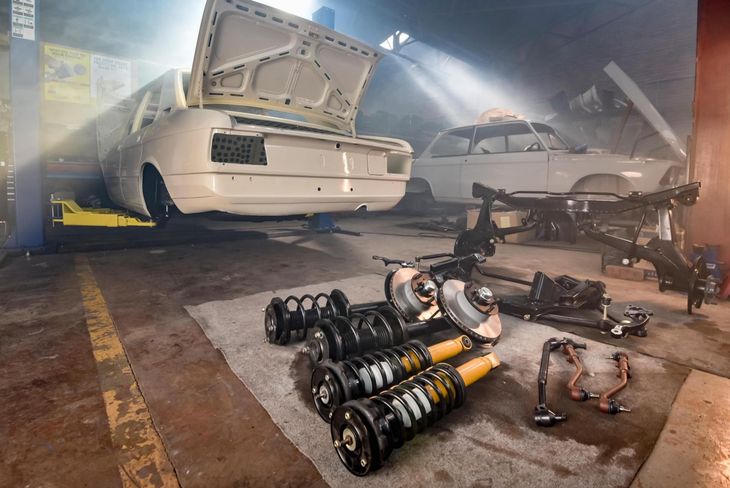 530 MLE number 100 slowly came back to life at Custom Restorations.
Increasingly regarded as the car that led to the birth of BMW's hallowed M-division, the 530 MLE was born to race - it is the first BMW road car to feature an "M" stamped onto its engine plate.
BMW wanted a contender in local circuit racing and turned to BMW motorsport legend, Jochen Neerpasch, for guidance. Very quickly 2 of the first-generation BMW 5 Series (E12) race cars were prepared to compete in South Africa's popular Modified Production Series.
What happened then is unlikely to ever be repeated again. The 530 MLE (Motorsport Limited Edition) lined up for its first outing in 1976 and simply dominated - 15 consecutive wins and 3 championships followed! When it retired in 1985, the 530 MLE was the most successful 5 Series to race, in the world, ever. It likely remains so to this day.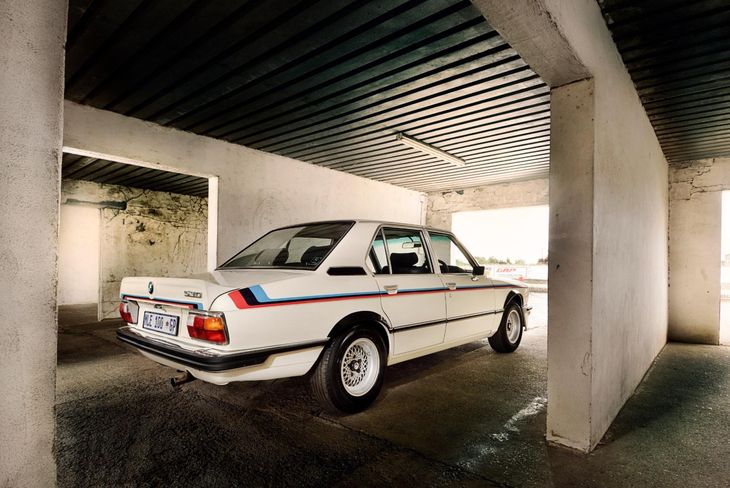 Ready to roar again, this 530 MLE will be used by BMW at selected events.
But before it could race, however, BMW South Africa had to sell 100 road-going versions of the 530 MLE to the public. Developed by BMW Motorsport as a limited edition "homologation" model for South Africa, 110 units of the Type 1 were produced in 1976, while 117 versions of the Type 2 rolled off the production line in Rosslyn in 1977.
The powerplant chosen for the 530 MLE was a factory-tweaked version of the same 6-cylinder motor found in the 3.0L, boasting figures such as 147 kW, 277 Nm of torque, a 208 kph top speed and a 0-100 kph time of 9.3 seconds.
Number 100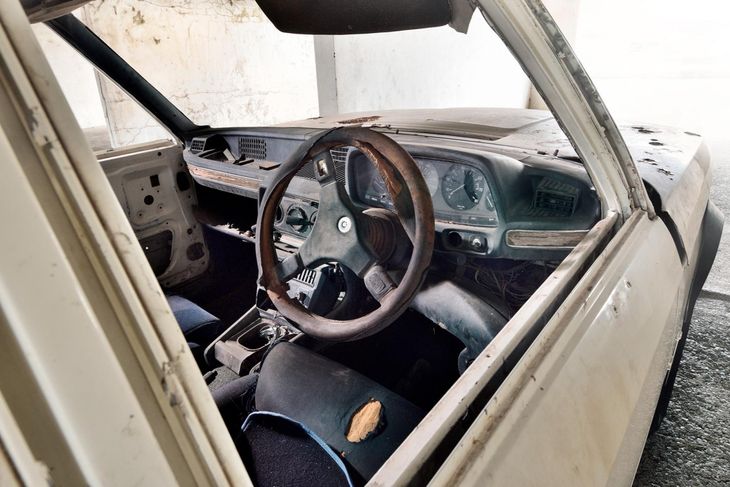 The interior, as it was found... Another E12 had to be bought and its facia was used to restore the 530 MLE to its former glory.
BMW had been looking for a 530 MLE for years, but finally found one in 2018 - and this proved to be quite a special MLE at that! Car number 100 comes with an enviable pedigree – it was owned by race driver and the racing 530 MLE's team manager Peter Kaye-Eddie, and its engine and chassis numbers are a matching set.
Unique features to the 530 MLE were not just for show, they were specifically developed to help the 530 MLE on the track. As such, it featured weight-reduction measures that included bodywork and pedals drilled by hand, manual windows, no air-conditioning and those iconic, lightweight, Mahle wheels.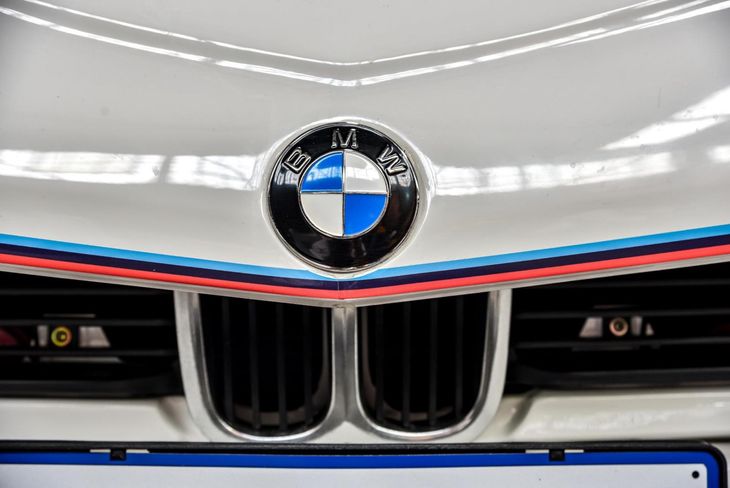 Heritage is something BMW has in spades, and this 530 MLE can be regarded as the birth of "M".
BMW South Africa created quite a touching moment on Tuesday when those 4 factory workers strolled down the brightly lit final quality check area of the company's high-tech factory (which builds the X3 for the local market, as well as export), to meet the rebuilt 530 MLE. Fittingly, examples of the company's other local "specials", such as the 333i and 745i, were also on display.
But in the end, the focus was on the now pristine 530 MLE, clearly the result of a no-cost-spared rebuild. I couldn't help but notice, however, the somewhat worn (and clearly original) BMW Club of South Africa sticker in the rear window. I appreciate touches like that.
You may also be interested in;
SentiMETAL launches limited edition Heritage Print Series
BMW 333i: SentiMETAL Episode 4 (video)