BMW South Africa has a rich history of local motorsport-derived specials, with the 333i and 325iS being the most well-known. Almost forgotten is the 530 MLE, a car that deserves far greater recognition. Now BMW SA has unearthed car number 100, and it's due for a full restoration.
Having already restored examples of the 325iS and 333i – read our classic drive article here – BMW appears to have found a real needle in a haystack somewhere with the acquisition of an ultra-rare example of the legendary, and unique-to-SA, 530 MLE. Looking in a pretty sorry state at present, the iconic car will now be subjected to a full rebuild under the watchful eye of Luis Malhou of Custom Restorations.
Like many of BMW's local specials, the 530 MLE was born from motorsport. BMW SA wanted to go racing in the mid-70s but didn't have a suitable machine. Using the first-generation 5 Series (E12) as a base, they called upon the expertise of famous racer and Head of BMW Motorsport, Jochen Neerpasch. The end result were two 530 MLE cars ready to race in the Modified Production Series in South Africa, which it dominated by winning 3 championships on a trot.
> Also check out Gifts for Petrolheads in our SentiMETAL online store
But that's only half of the story. As per usual, a certain number of cars (100, to be precise) had to be sold to the public to gain entry to the track series. So, that's how the production 530 MLE was born, a limited edition "homologation" model for South Africa and increasingly regarded as a forerunner to BMW Germany's own M5. 110 units of the Type 1 530 MLE were produced in 1976, and 117 versions of the Type 2 rolled off the production line at BMW's Rosslyn plant in 1977. Not many survive...
The 6 cylinder engine was a factory tweaked version of the same motor found in the 3.0L, boasting power/torque figures of 147kW, 277Nm, a 208kph top speed and a 0-100kph sprint time of 9.3 seconds.
The restoration project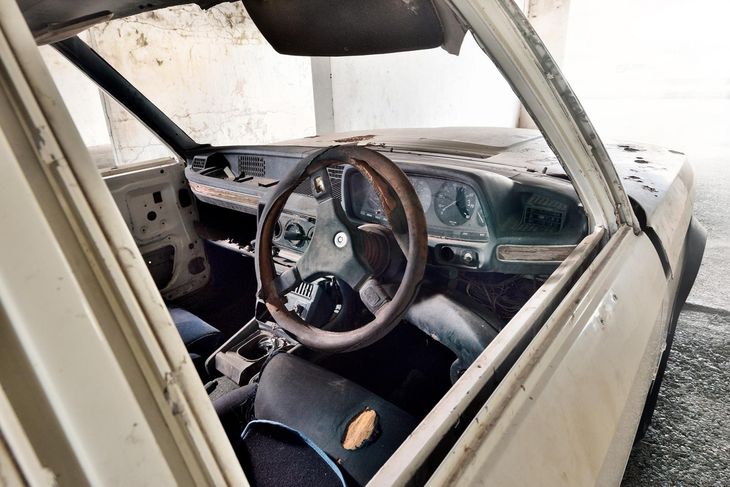 It looks very tragic right now, but BMW SA's resources and attention will see this MLE restored to near factory fresh.
After years of searching, BMW SA recently found one of the only BMW 530 MLEs known to have survived, and it's quite a special one at that. Car number 100 comes with a strong pedigree – it was owned by race driver and the racing 530 MLE's team manager Peter Kaye-Eddie, and its engine and chassis numbers are a matching set.
Now, what is likely to be a lengthy restoration process will start with input from employees who assembled the original vehicles. Unique in the world, the Rosslyn-produced vehicles saw weight-reduction measures that included bodywork and pedals drilled by hand, manual windows with no air conditioning, and Mahle wheels.
You can follow #BMW530MLE on social media to see the progress of the restoration.
You may also be interested in
6 Highly collectable SA specials
Celebrating the BMW M3's evolutions (with video)